What's On
Pop-up artisan markets to be held monthly at Manchester's KAMPUS neighbourhood
The new monthly markets are expected to be "a glorious celebration of all things independent".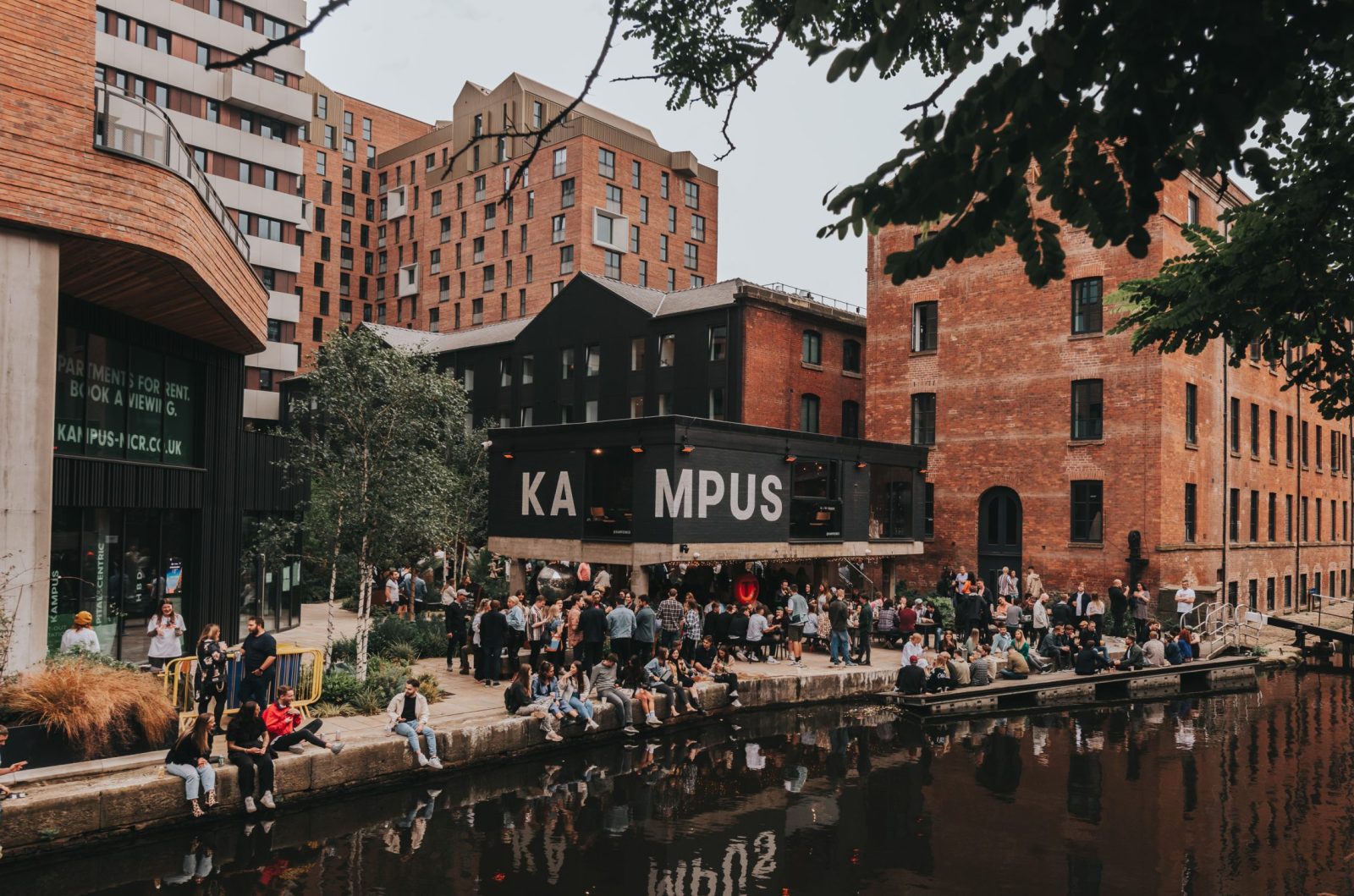 Manchester is getting a new monthly artisan market with creative makers, artists and, creators to all descend on the new KAMPUS neighbourhood.
In an exciting collaboration between the rental community and Ancoats Pop-Up – the runaway success that took over Cutting Room Square – the new monthly markets are expected to be "a glorious celebration of all things independent", with handmade products, scrumptious baked goods, and original art on sale on the last Sunday of every month.
Those who head on down to KAMPUS for the first event on Sunday 27 February from 11:30am can expect laid-back live music, drool-inducing pizza slices from Nell's, and will also be able to explore the pop-up stalls that will pack Little David Street – the charming cobbled street recently restored and opened to the public for the first time in decades.
The first line-up features an eclectic mix of creatives, including print artist Alex Berry, 38 Jewelry and skin care brand Lovefromdeda.
They'll sit alongside stalls boasting vintage clothes, plants, ceramics and rum liquors, as well as established Manchester brands including Cloudwater Brewery and The Barkside, the dog lifestyle store.
Ancoats Dough Boy and Sleepless Cat Coffee Roasters are also collaborating and taking over the Bungalow to serve up delicious sweet and savoury baked goodies, including sourdough cookies and chocolate tarts, alongside freshly-ground coffee.
Speaking ahead of the first event, Alice Longson – co-founder of Ancoats Pop-Up – said: "Over the years, Manchester has shown big love for supporting start-up businesses, from those making bohemian jewellery and abstract prints, to beer and spirits from small-scale breweries [and] we couldn't be more excited to be starting a new pop-up chapter at Little David Street at Kampus.
"The stunning surroundings of the historic street and gardens are just a perfect place to spend a laid-back Sunday, indulging in some of the best brands and unique products that the city has to offer."
Read more: First look at £250m waterside garden neighbourhood KAMPUS
The pop-up market is the latest gathering at Kampus, the vibrant new rental neighbourhood built around a garden developed by Capital&Centric and HBD.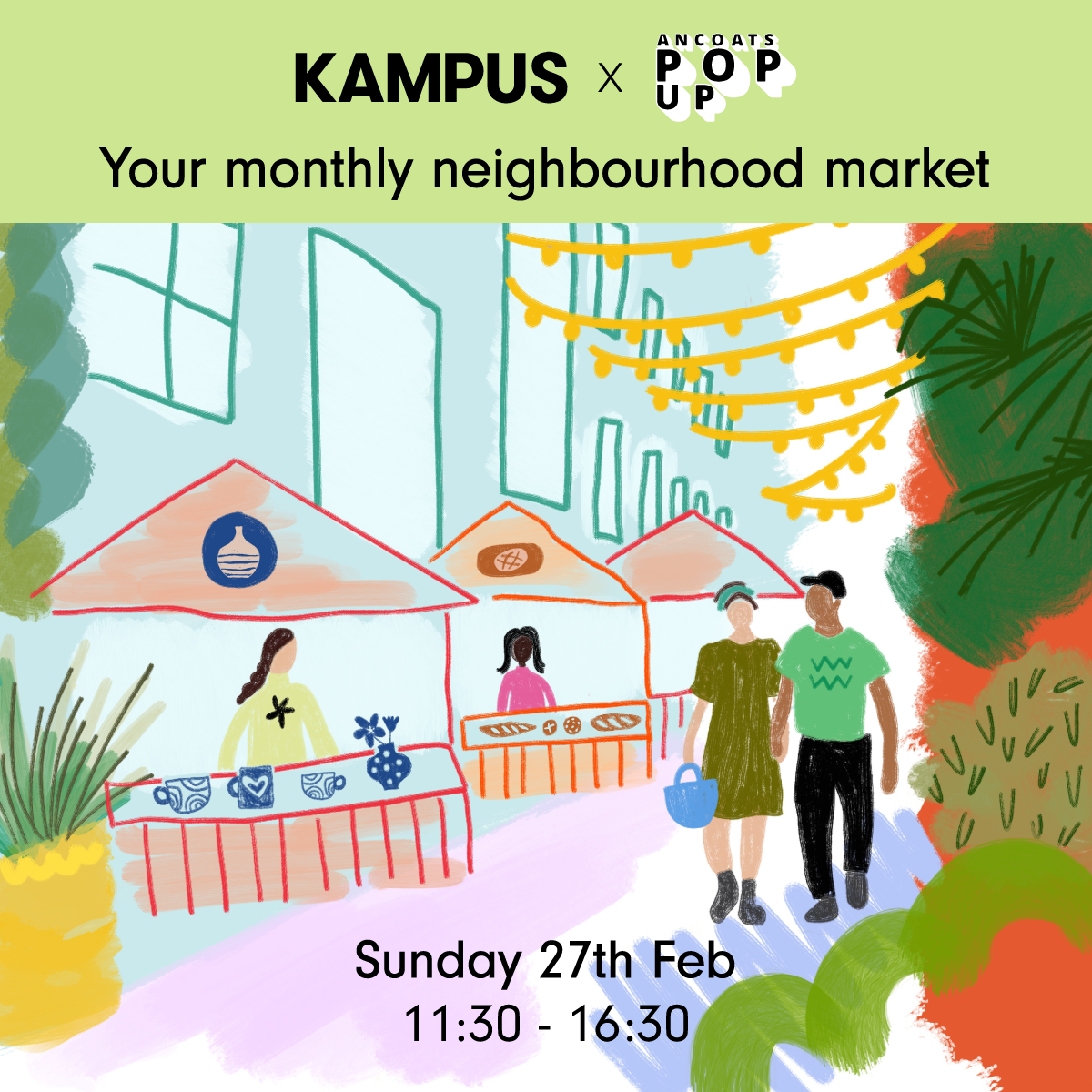 The community is also set to become home to some of the North West's most-loved independent brands, with the likes of Pollen Bakery, Cloudwater Brewery, General Store, Beeswing, and Great North Pie set to pitch-up this summer.
Adam Higgins – co-founder of Capital&Centric – added: "KAMPUS is all about community, from the residents that rent here to the indie businesses set to call it home [and] the collaboration with Ancoats Pop Up will be a real celebration of Manchester's creative community, providing a shop window for the small businesses doing awesome things in the city.
"Little David Street had been closed off for years before we restored it, the monthly markets will be a chance for the community to come spend some time in the historic setting and the KAMPUS gardens, whilst getting behind local creatives."
Featured Image – KAMPUS (Jack Kirwin Photography)