What's On
The best things to do in Manchester this week: 19th – 25th October
Your go-to guide for what's on, what's happening, and what there is to do in the city this week.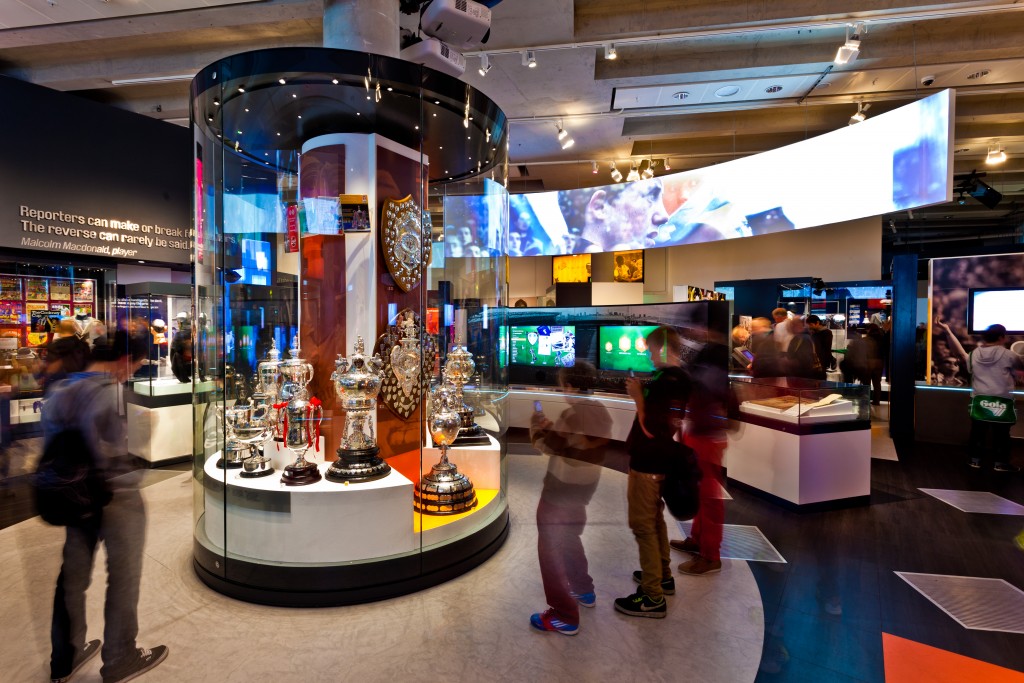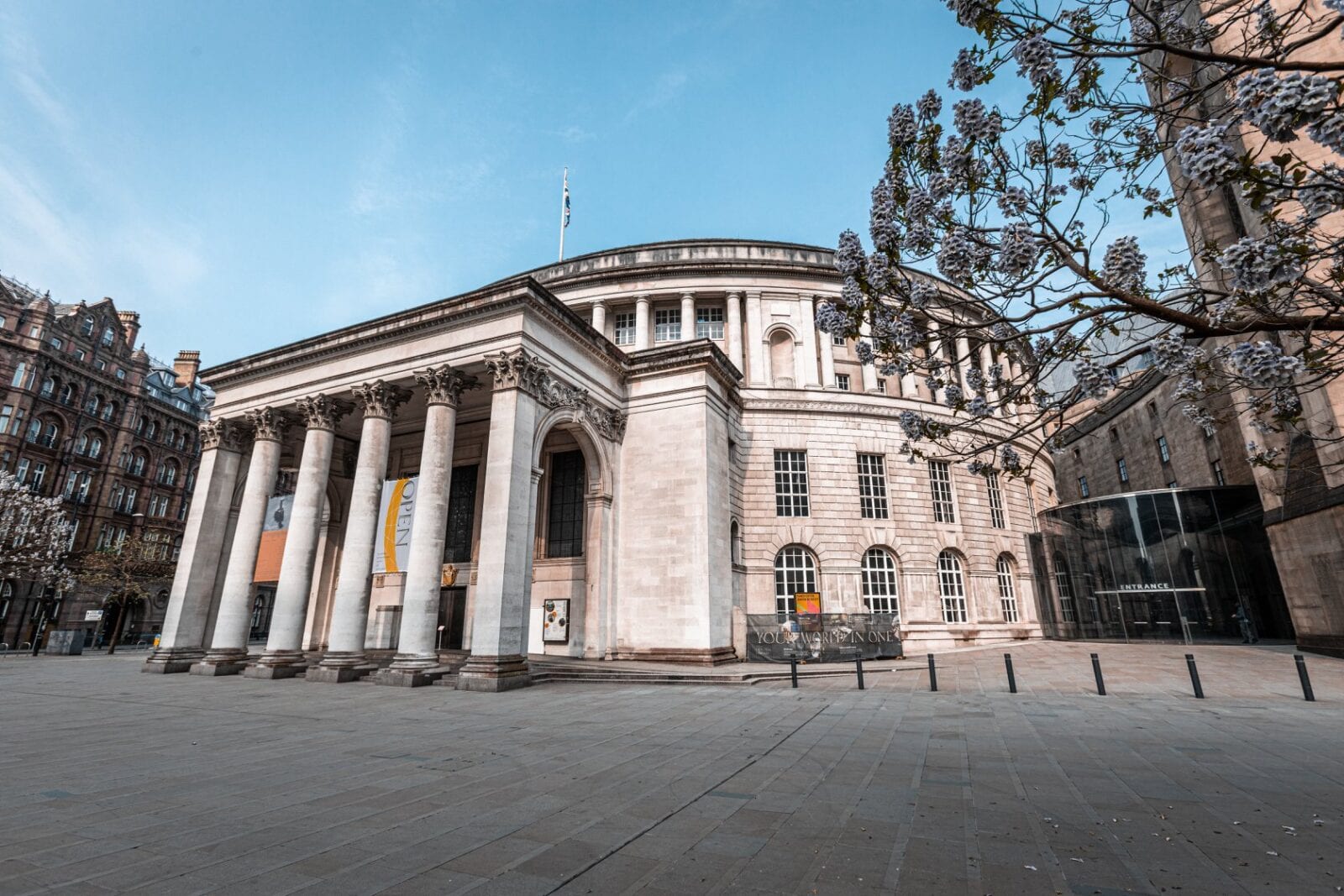 We're into another week of the month of madness that is October and there's still plenty to be getting up to in Manchester.
If you're stuck for something to do, then this is your go-to guide for what's on and what's happening in the city of Manchester and beyond this week.
Some of the events we're going to mention here are completely free, others will set you back a few pounds and most will need to be booked in advance, but all are COVID-secure and socially-distanced in order to keep you as safe as possible during these trying times.
Whatever you fancy doing though, there's certainly no shortage of choice in our region.
Missed last week's round-up? Catch it here.
Here's some of the things you could be getting up to this week:
___
Pumpkin Lanterns
Manchester City Centre
1st October – 1st November
The pumpkins are still here, in case you missed them.
If you're looking to get in the mood for Halloween early, but keep things a little on the cheaper side this week, then you need look no further than up above in the city centre as the annual decorative pumpkin lanterns are back once again and they're here all month.
Going on a little tour to see the lanterns in the trees in St Ann's Square, Market Street and beyond is the perfect activity for all the family, easy to plan and great for pictures.
And it's FREE too.
You can find more information here.
___
Park N Party presents Scare City
Event City, Trafford
Monday 19th – Sunday 25th October
Scare City is officially in full swing and it's not for the faint hearted.
This immersive drive-in cinema event – organised by Park N Party – sees terrifying performers swarming on unsuspecting viewers' during each evening of car park entertainment at Event City in Trafford.
Horror flicks for all film fans will be showing throughout the month of October.
From the comfort of your own car this week, you can watch films including The Conjuring & The Conjuring 2, the full Annabelle franchise, Insidious, The Nun and The Exorcist for the brave, or Hocus Pocus, Coraline and Monster House if you'd rather keep your wits about you.
Tickets are priced at £35 per vehicle.
Food and drink is also available to purchase on site, and will be served and distributed in compliance with COVID-19 safety precautions.
You can reserve your spot at Scare City online now via Eventbrite.
___
Levy Fringe Festival
Levenshulme
Thursday 22nd – Saturday 31st October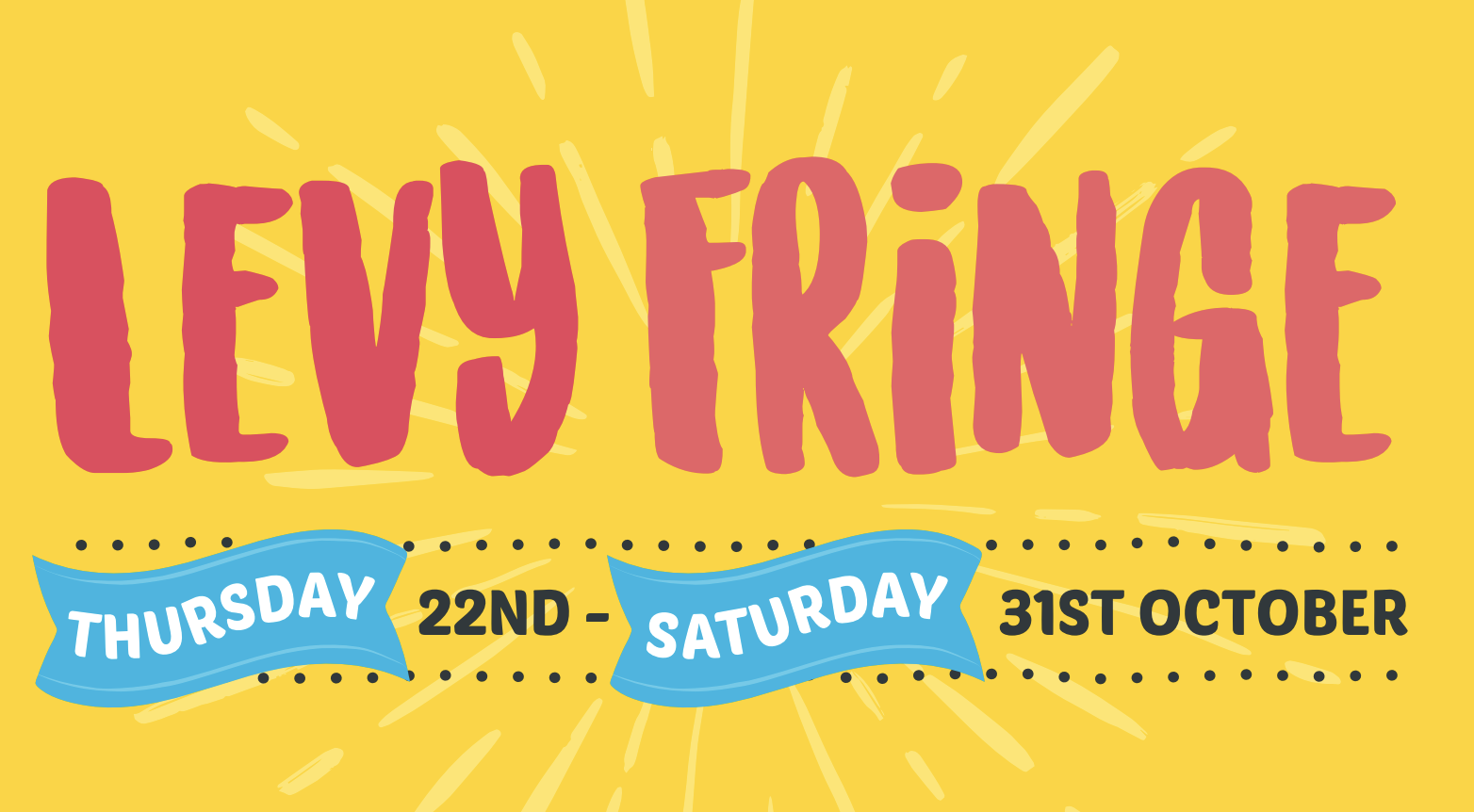 The popular Levy Fringe Festival is still going ahead this month.
With a full programme of virtual and in-person events being hosted, organisers have confirmed an exciting mixture of performances, gallery exhibitions and lectures across a packed nine-day programme, and it features a combination of local talent and nationwide stars. There'll be lectures covering subjects from the environment to horror, exhibits that tell our local lockdown stories, and lots of surprise pop-ups from Circus, Strings and Drag Story-Time.
Events are being streamed by YouTube or Zoom, but audiences are required to adhere to government COVID-19 guidelines for those that are 'in person'.
You can find more information about Levy Fringe Festival ahead of your visit here.
___
Black History Month Family Trail
National Football Museum
Tuesday 20th – Sunday 25th October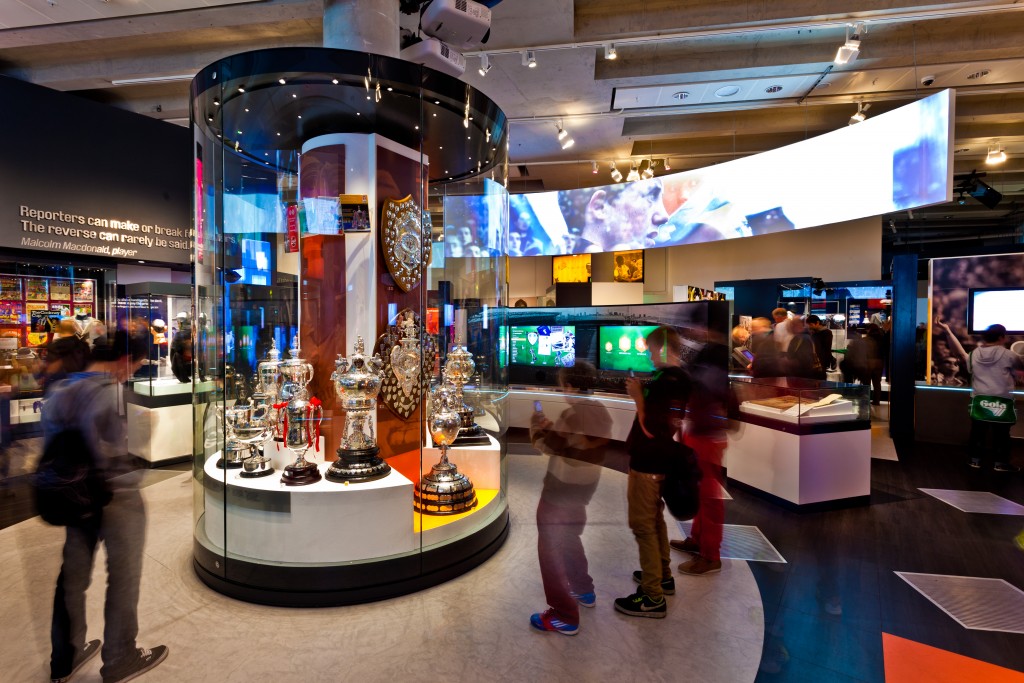 October is Black History Month, so Kick It Out and the National Football Museum have worked together to create a new family trail.
This free trail will guide you round some important moments in football history and challenge you to answer questions around equality and inclusion. You are also encouraged to look out for the HH Prince Hassan Pacha Challenge Trophy on display to celebrate the 150th anniversary of the birth of pioneering black football and athlete Arthur Wharton.
Wharton was most known for setting a world record for the 100 yard dash in 1886 and athletes still compete for the same trophy today.
Entry to the trail must be booked in advance due to coronavirus (COVID-19) guidelines.
You can book your tickets and timeslot, and find more information ahead of your visit via the National Football Museum website here.
___
Adult LEGO Night
LEGOLAND Discovery Centre, Trafford
Thursday 22nd October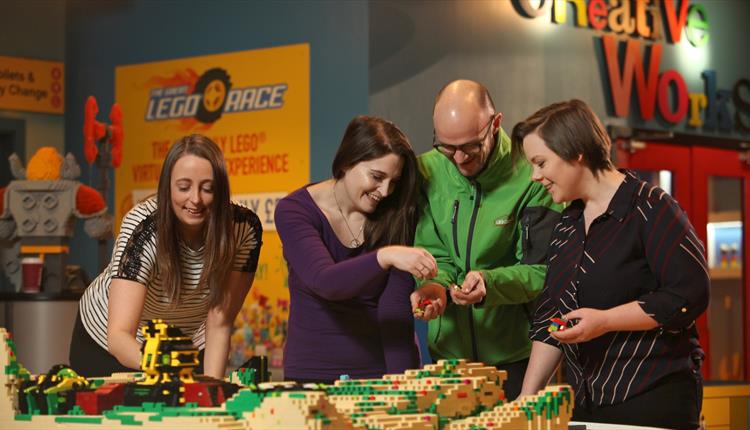 This is your chance to release your inner child.
Adult LEGO Nights give all the big kids over the age of 18 the chance to head to LEGOLAND Discovery Centre at Barton Square for a night of "LEGO fuelled fun" and this month will have a Halloween twist with "spooky games and devilish challenges."
All abilities are welcome and there's no need to be a LEGO expert to have fun, so you can take part in as much or as little as you like.
All of this COVID-safe action and more is included within the price of an admission ticket too.
You can book your tickets here.
___
Totally Gruesome
Ashton-under-Lyne
Monday 19th – Sunday 25th October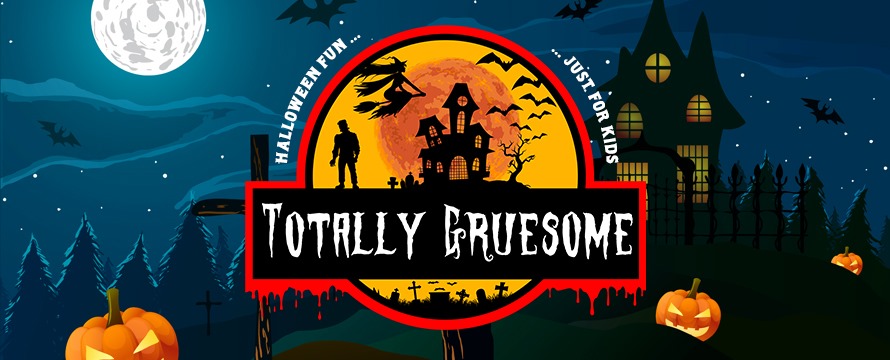 Totally Gruesome is a 100% socially distanced and COVID-safe Halloween attraction aimed at Primary School-aged children in Ashton-under-Lyne..
In your pre-booked time slot, you'll get five minutes to spend in each of the 10 themed rooms – which range from 'Spiders Cave' and 'Clown Graveyard', to 'Egyptian Tomb' and 'Witches Forest' – to crack the code. Follow the clues to uncover a letter of the alphabet in each themed room and once you have all the letters, you can then solve the anagram to be entered into the weekly sweetie prize draw.
It's basically a kids version of break-out rooms, crossed with the crystal maze.
Tickets are priced at £7 each.
You can discover more information about the event and book your tickets here.
___
Where's Wally? Spooky Museum Search
People's History Museum
Tuesday 22nd – Sunday 25th October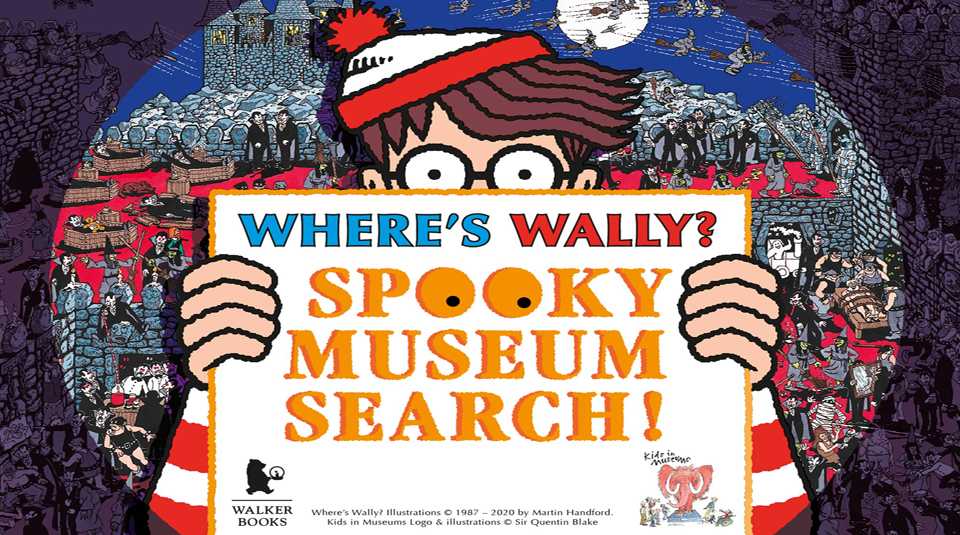 You're never too old for 'Where's Wally?'
And now you can join the search for Wally with your family at the People's History Museum this week as part of the national Where's Wally? Spooky Museum Search, which has been organised by Kids in Museums and Walker Books to celebrate the release of the new Where's Wally? book, Spooky Spotlight Search.
You'll get to take away and activity sheet and spooky bookmark if you find Wally.
This is a completely COVID-safe, family-friendly activity that's suitable for all ages, and no advance booking is required, you you can just drop in on the day.
More information can be found via the People's History Museum website here.
___
Escape to Freight Island
Depot Mayfield
Wednesday 21st – Sunday 25th October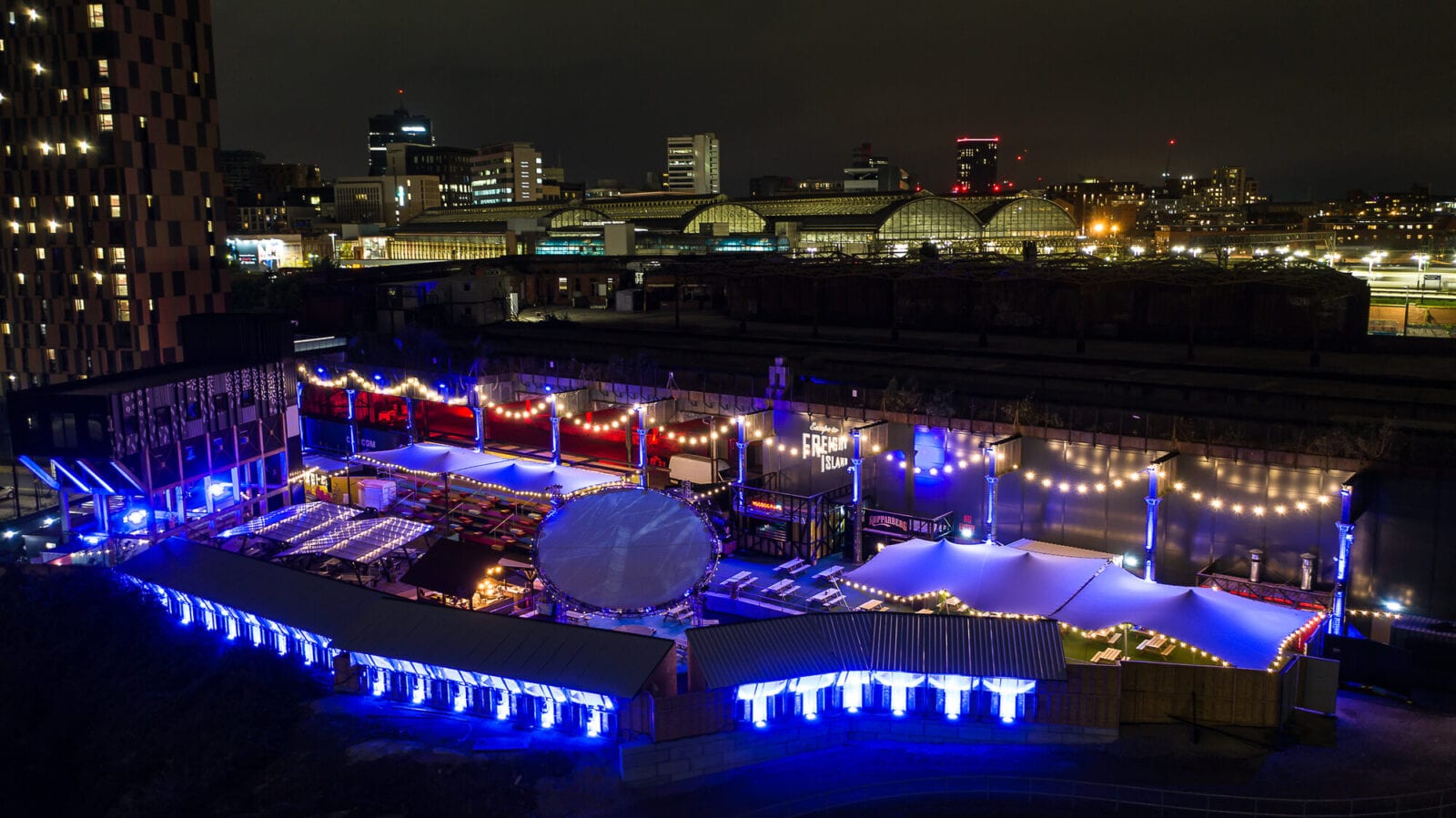 As always, there's plenty going on at Escape to Freight Island this week.
If you haven't had chance to make your way down to Manchester's newest social experience and one of the hottest tickets in town yet – which is housed at Depot Mayfield in the heart of the city centre – then this is definitely a good week to make that happen.
On the agenda this extended week is Lena C on Wednesday, Rich Reason on Thursday, a special showing by ALFOS – A Love From Outer Space on Friday, Golden Lion will be taking over on Saturday, and finally From Manchester With Love & Amuse Bouche taking to the stage on Sunday.
Tickets to all events must be booked in advance.
You can books yours and find more information about social distancing / COVID-safe precautions here.
___
Bottomless Pizza 'Brunch'
Crazy Pedro's – Bridge Street & NQ
Saturday 24th & Sunday 25th October
Everyone's favourite "part time pizza parlour" Crazy Pedro's has announced that it's now offering bottomless pizza and booze every weekend.
Yes, you heard that right.
When you book your slot between 11am – 1pm on Saturdays and Sundays only, you'll get 90 minutes of unlimited slices of pizza, beer, Prosecco and Frozen Margs.
All of that can be yours to tuck into for just £25 per person too.
You can find more information about booking your 90-minute 'brunch' slot here.
___
Bottomless Sunday Roast w/ Your Dog
Peru Perdu, Princess Street
Sunday 25th October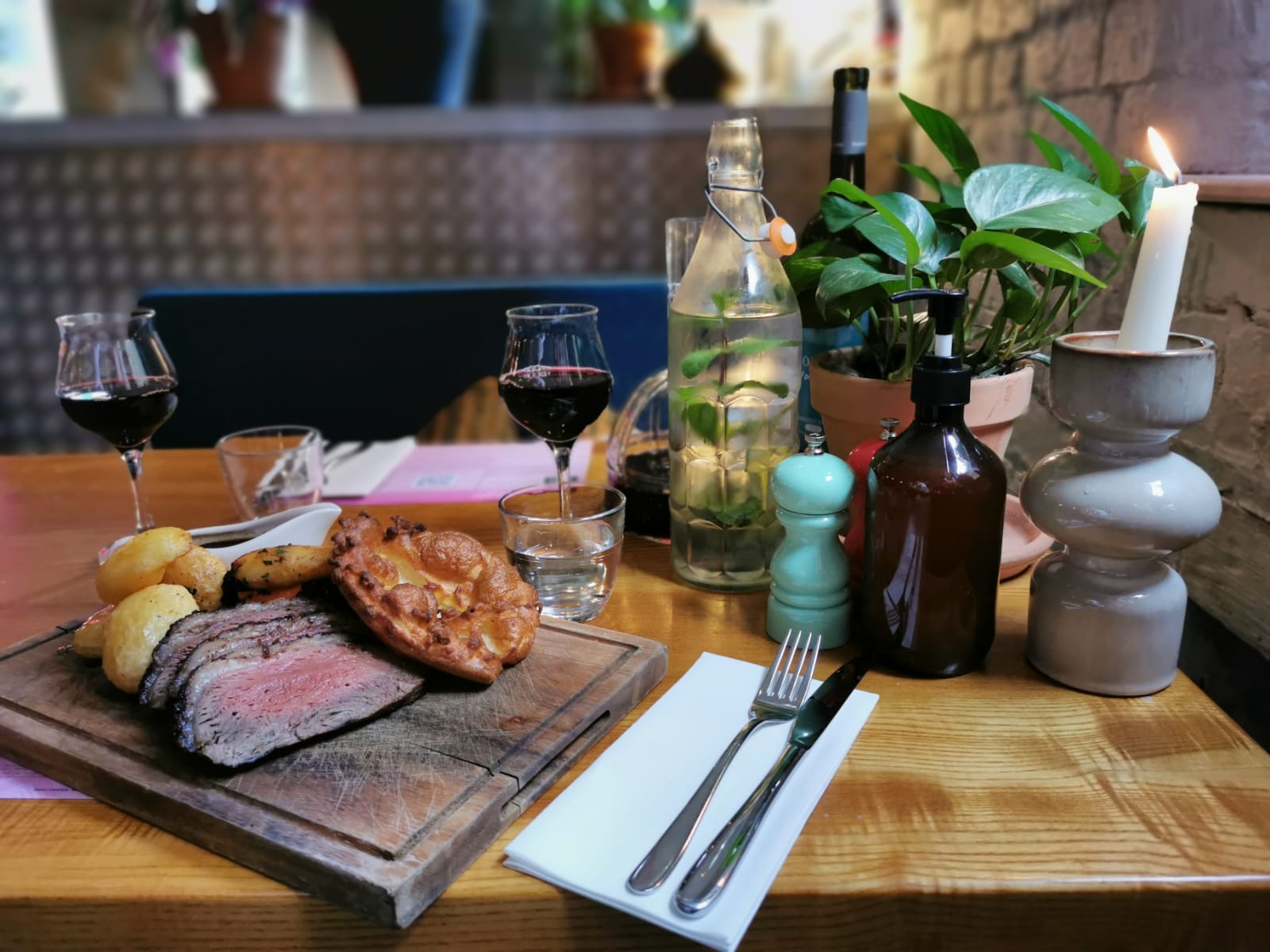 What's better Sunday Roast at the weekend?
A Sunday Roast that comes with the option for bottomless Bloody Marys, obviously.
Manchester's South American all day dining concept Peru Perdu is looking to "make Sundays great again" by serving up dishes packed full of Peruvian flavours. You can tuck into three different roast options, along with a whole host of mouth-watering sides and finished off with a selection of speciality desserts.
And you can bring your dog for their own roast too, which comes with the option of chicken or beef, veg and bone gravy.
All of this can be yours to tuck into from £16 per person every Sunday.
You can find more information about booking here.