What's On
There's a big 'Winter Beer Fest' happening in Manchester to kick off the new year
GRUB's Winter Beer Fest 2023 will have plenty of the region's best local brews to taste during the three-day event.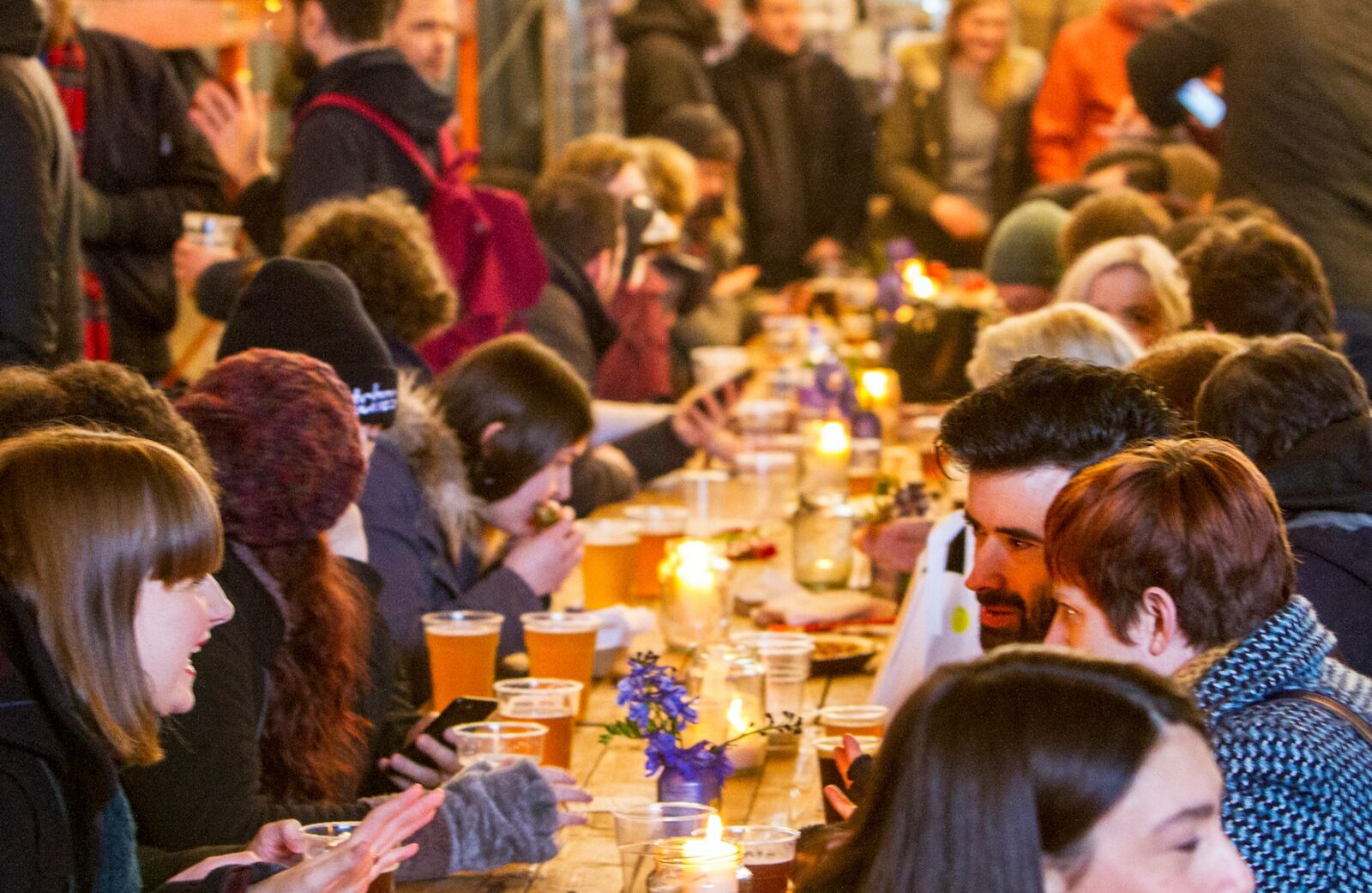 Once Christmas is over and the hustle and bustle of the festive season has died down, there's often not a great deal to look forward to in January.
But this time, Manchester's very-own GRUB has got you covered as the much-loved Winter Beer Fest is back by popular demand for 2023, and tickets are already on sale if you're keen to kick off your new year with a pint or two.
Unfamiliar with what GRUB is?
Well, it's a street food market space that's located just outside the city centre at the Red Bank Project in Cheetham Hill, and it's known for having a wide range of rotating food vendor pop-ups that provide foodies in Manchester with some of the best eats from right across the globe.
But, despite what the name suggests, and even though that may be what it's best-known for, GRUB isn't just about food – and, to properly see in the new year in style, the venue is once again hosting it seasonal beer festival in January.
The GRUB Winter Beer Fest gives Manchester beer lovers the chance can sip creations from some of the best local breweries.
Running from Friday 20 – Sunday 22 January 2023, over the course of the three-day festival you can expect there to be plenty of local brews to taste test – with brewery bars coming courtesy of some of the region's best like Unbarred Brewery, Rivington Brewing Co, The Runaway Brewery, and Squawk Brewing Co.
That's not all either, as there'll also be over 30 guest taps too.
If you're not a big beer lover, you can also expect a street food market, a mulling bar, pop-up tasting events, and so much more over the extended weekend.
Fancy it then?
Tickets for the GRUB Winter Beer Fest 2023 will set you back just £6, and include entry to the festival, access to the full range of beers – including all the brewery bars and guest taps – as well as branded WBF glass to take home with you afterwards.
Read more:
You can grab tickets from the GRUB website here.
Featured Image – GRUB