What's On
There's a free family Disney quiz live on Facebook tonight
[siteorigin_widget class="SiteOrigin_Widget_PanelImage_Widget"][/siteorigin_widget]
[siteorigin_widget class="SiteOrigin_Widget_PanelText_Widget"][/siteorigin_widget]
What's On
RuPaul star Alyssa Edwards announces 2023 UK tour with Manchester date

Danny Jones
RuPaul and Dancing Queen star Alyssa Edwards is coming to Manchester next year with her newly announced UK tour.
Edward's critcally-acclaimed smash-hit show, Becoming Alyssa, The Life Story Of A Traveling Queen, is making it's way over from America to the UK in May of 2023.
Becoming Alyssa is an epic, must-see, tell-all and dance-all story about her life growing up, her extraordinary drag career and incredible journey to finding love.

Alyssa – real name Justin Dwayne Lee Johnson – is an American entertainer, choreographer and television personality, best-know for appearances on appeared on RuPaul's Drag Race, America's Got Talent and, of course, his own highly-pooular Netlfix series, Dancing Queen.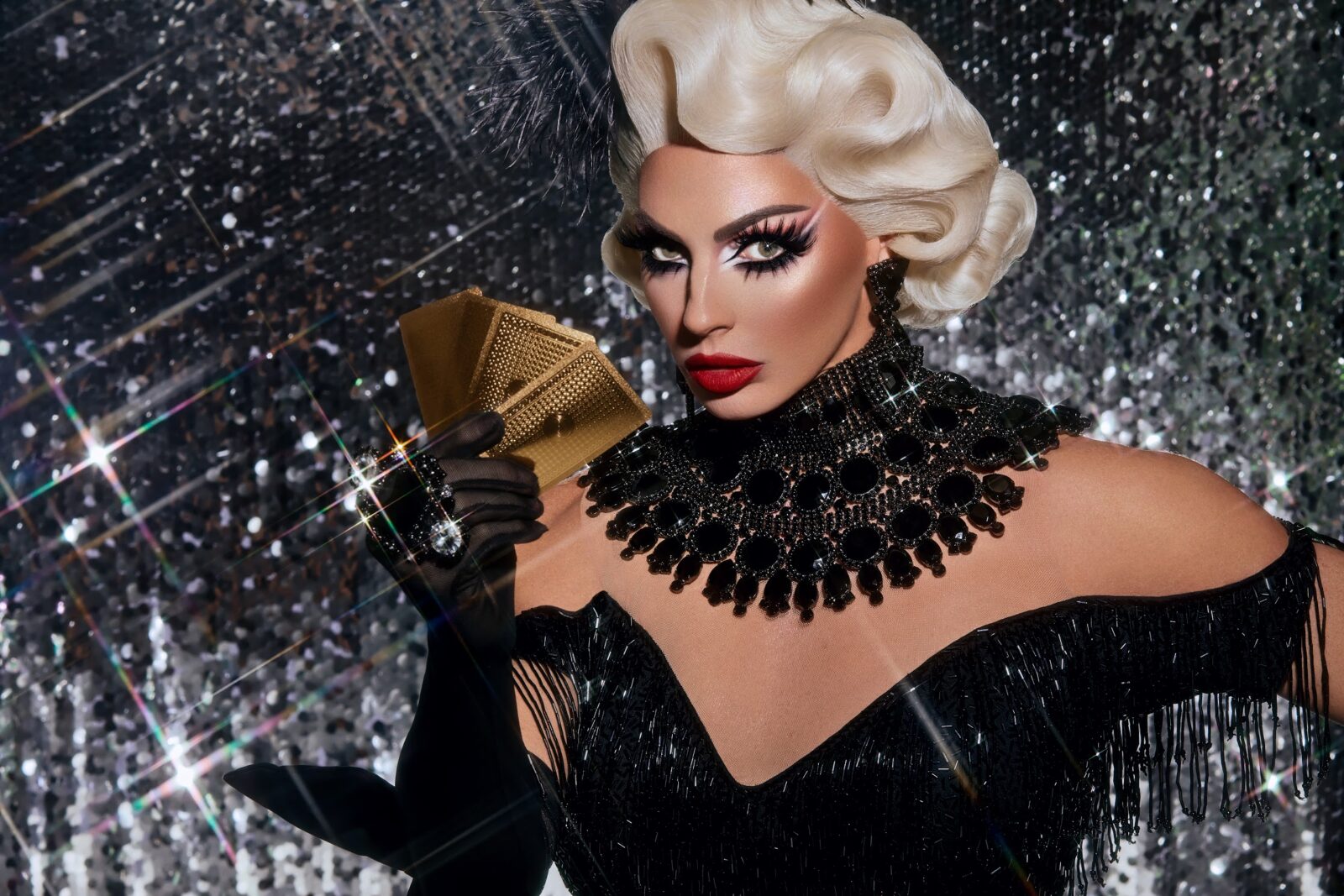 Here are Alyssa Edwards' tour dates for 2023:
Tue 2 May – Birmingham Town Hall
Wed 3 May – Cardiff St David's Hall
Thu 4 May – London O2 Shepherds Bush Empire
Fri 5 May – Manchester Opera House
Thu 11 May – Edinburgh Queens Hall
Becoming one of the most beloved characters to every grace the Drag Race back in 2012, Edwards following has continued to grow ever since, enjoying a sold-out run at the Vaudeville Theatre in the West End back in 2021, before embarking on a massive US tour spanning 31 different cities.
His previous tour, Entitled the Life, Love and Lashes, was a self-proclaimed "one-diva show" that pulled back the curtain to reveal some of Alyssa's most intimate secrets and this latest iteration promises to go even further.
Read more:
Having performed to droves of fans across Europe, Asia, as well as North, Central and South America, not to mention teaching dance classes back in his hometown of Mesquite, Texas at his award-winning dance studio, Beyond Belief Dance Company, you can expect Johnson's show to non-stop action.
Tickets go on sale at 9am on Friday, 2 December. You can buy them HERE.
For all the latest news, events and goings on in Greater Manchester, subscribe to The Manc newsletter HERE.
Featured Image — Supplied
What's On
Altrincham FC are hosting a celebrity football match to raise money for brave young cancer patient, Rio Spurr

Danny Jones
Altrincham FC are holding a charity football match at their J Davidson Stadium to help raise funds for a young boy's cancer treatment and some famous faces are set to play their part.
Parents Chloe and Thomas Spurr learned of their four-year-old son Rio's cancer diagnosis earlier this year after a stomach ache that they thought was nothing more than constipation saw the poor little lad become violently ill just days later.
Following a visit to A&E, Rio's mum and dad were left heartbroken as doctors found a "nasty lump" on his right kidney which turned out to be a Wilms tumour, a very rare type of kidney cancer that only affects around 80 children in the UK every year.
With the help of Altrincham and charity football match organisers Sellebrity Soccer, Chloe and Tom are doing their best to try and get him the help he needs.
Having been undergoing chemo and radiotherapy since April, as well as a four-hour surgery to remove the tumour, Chloe and Tom are now looking to try new treatments and clinical trials available overseas.
That's why this fundraiser is so vital in ensuring this 'Wilms Warrior' gets the care he needs. Writing in the description of his GoFundMe, ex-pro father Tom says: "Rio is the most beautiful, courageous and special little boy and he deserves every possible fighting chance of surviving this cruel disease.
"We are SO proud of Rio! Beyond proud of both him and his little brother… They are both remarkable little boys! Rio has been through far too much already and a lot more to come but still, he continues to smile and sing his way through this hideous disease."
Having heard about this little man's inspiring battle, dozens of celebrities and notable names including Josh Ritchie, Dean Gaffney and James Arthur, as well as both current and former Alty players, are lacing up their boots to help raise money.
Thanks to the generosity of more than 1,700 incredible donors, the Spurr family have already raised over £78,000 of their £250,000 target and that's the only goal we care about.
Better still, with ticket sales and concessions on the day, not to mention the chance to meet and greet the players in the VIP lounge before and after the game, the total fundraising amount is only going to get bigger.
These lot are doing Rio Spurr and his family proud and so can you.
Read more:
For those of you who fancy coming to cheer on the celebs and show your support for little Rio on 11 December, adult tickets are £12, under 18's just £7 and a VIP spot will cost you just £30.
You can buy tickets HERE and those remaining will also be made available for purchase on the day. Most importantly, all the proceeds will be going towards helping Rio and his family fight this. Entry to the historic Moss Lane ground starts from 3:30pm and kick-off is at 5pm.
Lastly, for anyone who wants to help, you can donate to Rio Spurr's GoFundMe HERE.
For all the latest news, events and goings on in Greater Manchester, subscribe to The Manc newsletter HERE.
Featured Image — GoFundMe/Altrincham FC