What's On
There's a new art exhibition to thank key workers coming to Manchester – and you can take part
Gratitude is a collection of 49 painted sculptures, featuring audio stories voiced by well-known local stars.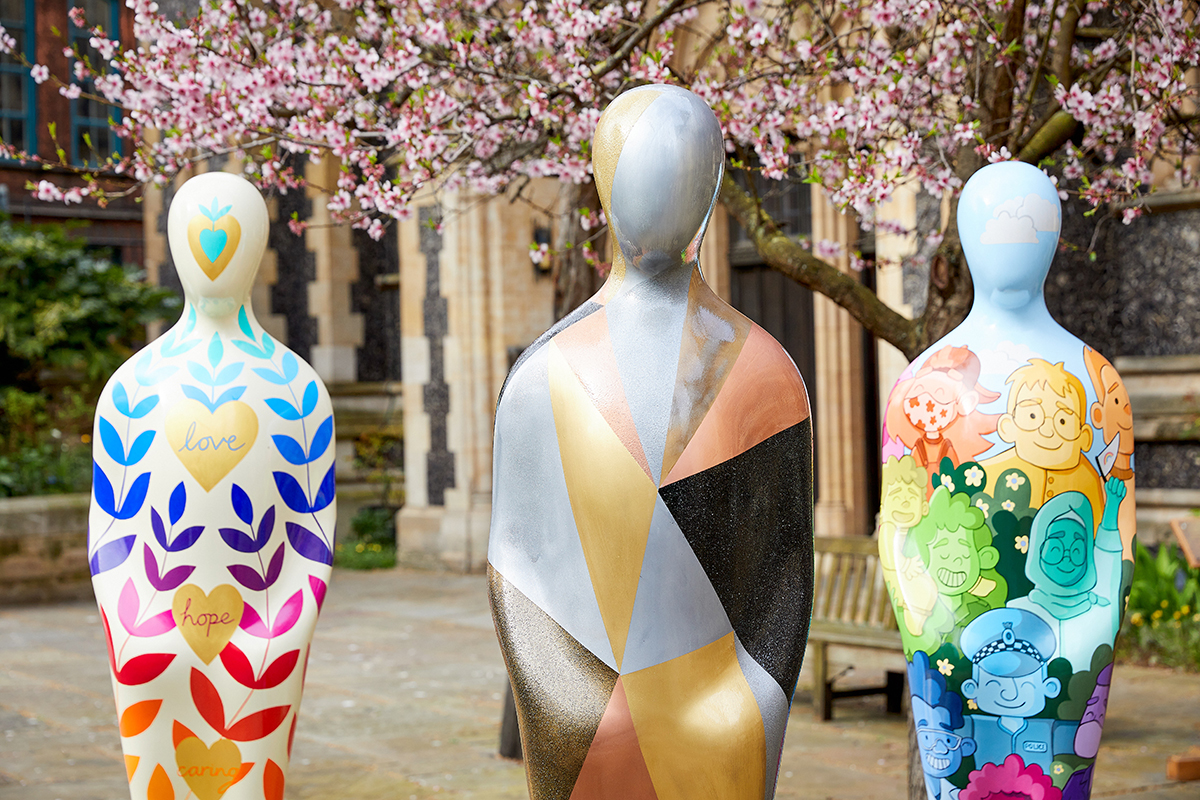 An open call for people across Greater Manchester to contribute to a new national touring art installation has been issued.
Wild in Art – the global art producer behind the much-loved Bee In The City trail – is inviting people from right across the UK to submit real-life stories and poems about key workers during the coronavirus (COVID-19) pandemic for a chance to be included in the 'Gratitude Stories' installation, which is arriving in Manchester later this year.
The Gratitude art installation – which is a collection of 49 uniquely-painted human form sculptures, all designed by individual artists, and curated in partnership with creative ambassador Dame Zandra Rhodes – will be free for all the public to visit and accompanied by a selection of stories recorded by a host of well-known local voices, designed to thank NHS staff and all key workers for their ongoing courage and dedication.
Gratitude is hoping to connect people, communities, artists and businesses to reflect and show their appreciation.
Visitors to the installation will be able to listen to stories and poems that pay tribute to all key workers, from doctors on the front-line to shopkeepers, carers and teachers, via the Gratitude app and the website.
Key figures lined up to voice the stories so far include singer-songwriter KT Tunstall and actors Julie Hesmondhalgh, Christopher Eccleston, John Thomson and Shobna Gulati – with further names to be revealed soon.
Time for quiet reflection will also be built into the installation's daily opening schedule when the exhibition comes to Manchester in September.
One of the first audio stories to be announced as part of the installation is from Matt Kelly, a Wigan Council service manager who last year penned a poem named 'Our Heroes', which was initially for his partner – a district nurse – but then shared on social media and brought to life on BBC Radio 5 live by one of the UK's most prominent actors, Christopher Eccleston.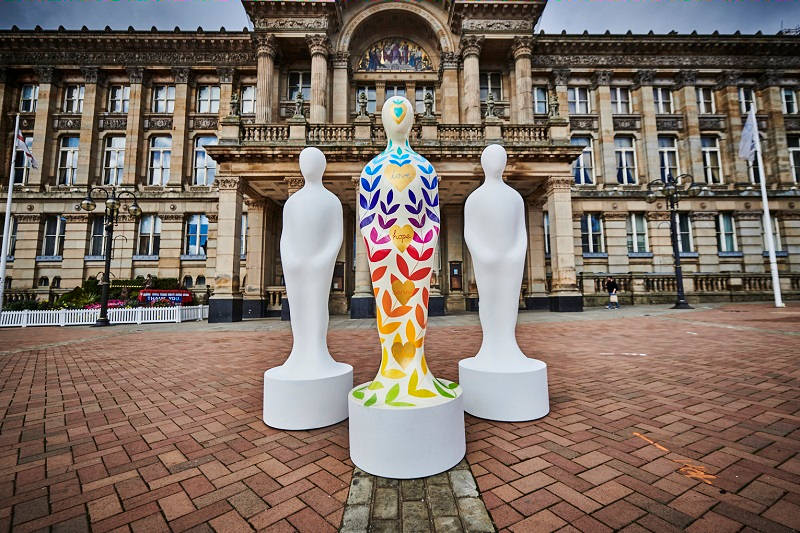 "I am delighted that 'Our Heroes' will be part of this fantastic project." Matt Kelly said.
"During this last year, our doctors, nurses, carers and support staff have quite literally saved us from this awful pandemic [and] the war-like effort of the NHS and the scenes I was seeing on the news helped inspire me to write the poem at the start of the pandemic.
"At the time, it was a poem of hope, but one year on, it is becoming a poem of nostalgia and gratitude.
"This project is a fitting tribute to our wonderful heroes".
Charlie Langhorne – Managing Director and co-founder of Wild in Art – added: "We're delighted to have the support of so many well-known figures to help us to bring words and art together to tell the story of this unprecedented time [and] we hope people will be inspired to submit their stories and poems and we look forward to listening to them as part of Gratitude this summer".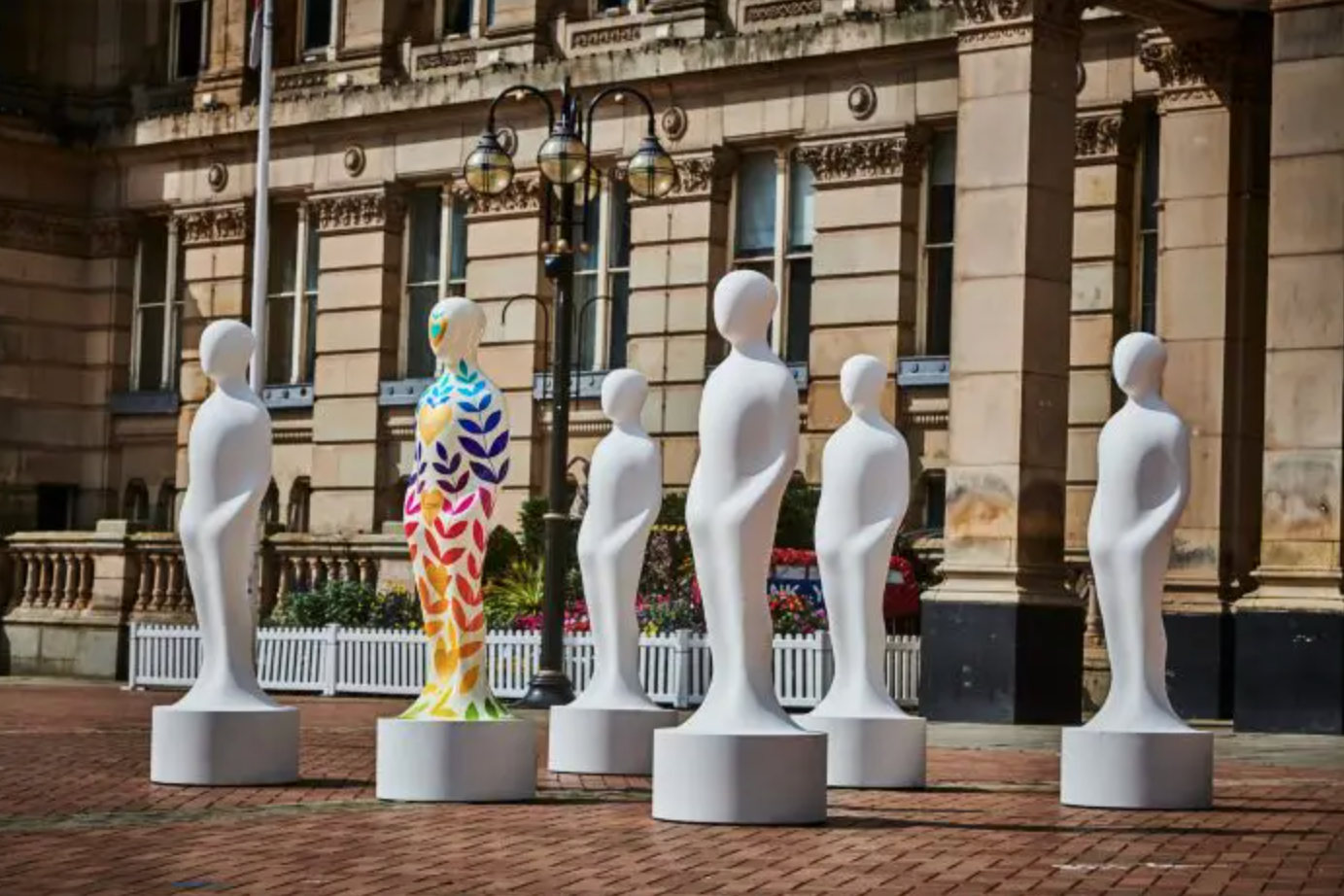 Keen to take part?
Wild in Art is now accepting submissions from all over the UK, which should be no longer than 500 words in length, must tell a personal story about a key worker, and showcase the amazing work they have done during the pandemic.
It can also be a story about yourself, for example, if you work as a key worker or if there is something a key worker has done for you personally that has made a difference to you life.
You have until 5pm on 20th May 2021.
All details and guidelines for submissions can be found on the Gratitude website here.
Featured Image – Scott Kershaw Photographer