What's On
Thinking of signing up for the Great Manchester Run? Here's what to expect
The North West's flagship sporting event is back on Sunday 26 September - and there's still time to lace up your running shoes and take part.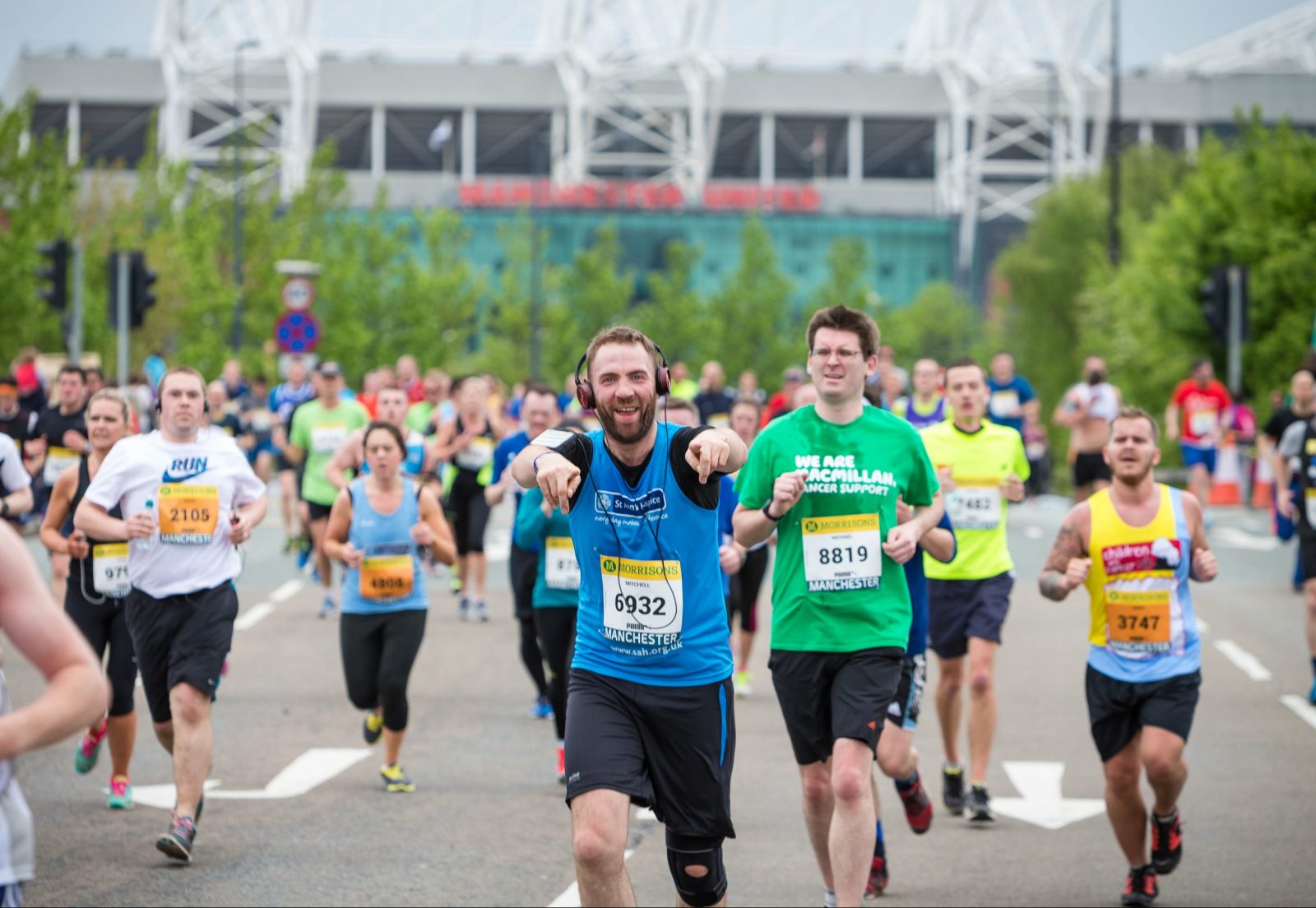 The Great Manchester Run is back in just a couple of weeks time.
Returning to the city after a 16-month absence, organisers of the Great Manchester Run are preparing to welcome thousands to the tarmac for 10Ks and half marathons this Sunday 26 September on what is promised to be a "special day".
Famous for its central route weaving around the city's iconic landmarks, the Great Manchester Run 2021 will feature live music, entertainment zones that celebrate local character and culture, and a boisterous crowd roaring on the participants.
There'll be non-stop entertainment from start to finish, with all the action from the day set to be televised live on BBC.
Thinking of signing up for this year's event last minute, but haven't yet got your name down? This is your chance to be a part of "something really special," event organisers said.
So whether you've already secured your place on the start line, or you're looking for your next challenge, then here's the run-down on what you can expect from the Great Manchester Run on Sunday 26 September.
You can get yourself signed-up here.
___
A City Centre Route
15,000 runners will line up on the 10K and Half Marathon start lines on Portland Street, before setting off on a running tour of the city.
On the 10K route, you can take in views of Manchester United's Old Trafford stadium, the award-winning Imperial War Museum North at Salford Quays, and The Lowry theatre.
The Half Marathon route takes runners past both iconic football stadiums, joining the 10K route in exploring the famous cobbles of Coronation Street's new set, and right past Beetham Tower – the 47-storey skyscraper which almost marks the finish line on Deansgate in the heart of Manchester city centre.
Rocking Music and Entertainment
The Great Manchester Run is famous for its buzzing atmosphere, iconic music, and Mancunian spirit in abundance, so runners can prepare to be entertained from start to finish by a host of live music and local legends – including Clint Boon – the event's very-own 'Beats Boost' and 'Hacienda' zones, the high-energy 'Hits Radio Motivation Zone', and much more.
With 24 entertainment zones for the Half Marathon, and 21 on the 10K course, even if you're not taking part and are just cheering on the runners instead, there's still plenty happening that'll have you rocking from start to finish.
Here's what's on the line-up:
Bands on the Run – Some of the very best bands and local musical artists are lined-up to provide the soundtrack to the run. From Clint Boon to DJ Helen Stelling Holt and of course The Halle, they'll have you bopping, clapping, singing and running to the beat.
Beats Boost – The Great Manchester Run's very-own music zone will raise your running to the next level with the Tune Tunes DJ truck providing the beats with bubbles blowing everywhere, making it a great selfie spot and an experience to remember.
Hacienda – The party is back to give runners that much needed boost just as the finish comes into view. With a Hacienda inspired playlist, a massive sound system and disco lights, event organisers "want to see those hands up until you're right across the finish line."
Hits Radio Motivation Zone – The Hits Radio crew will add an extra skip to your step with their upbeat support zone at Castle Quay.
Charity Cheering Buses – The charity cheering buses provide instant motivation and inspiration for runners, and this year's five representing charities are Cancer Research UK, Alzheimer's Society, Macmillan Cancer Support, The Christie, and Royal Manchester Children's Hospital.
The LGBTQ+ Cheer Point – Sponsored by Nissan, this dedicated cheer point will bring the colour and a wall of noise to the run.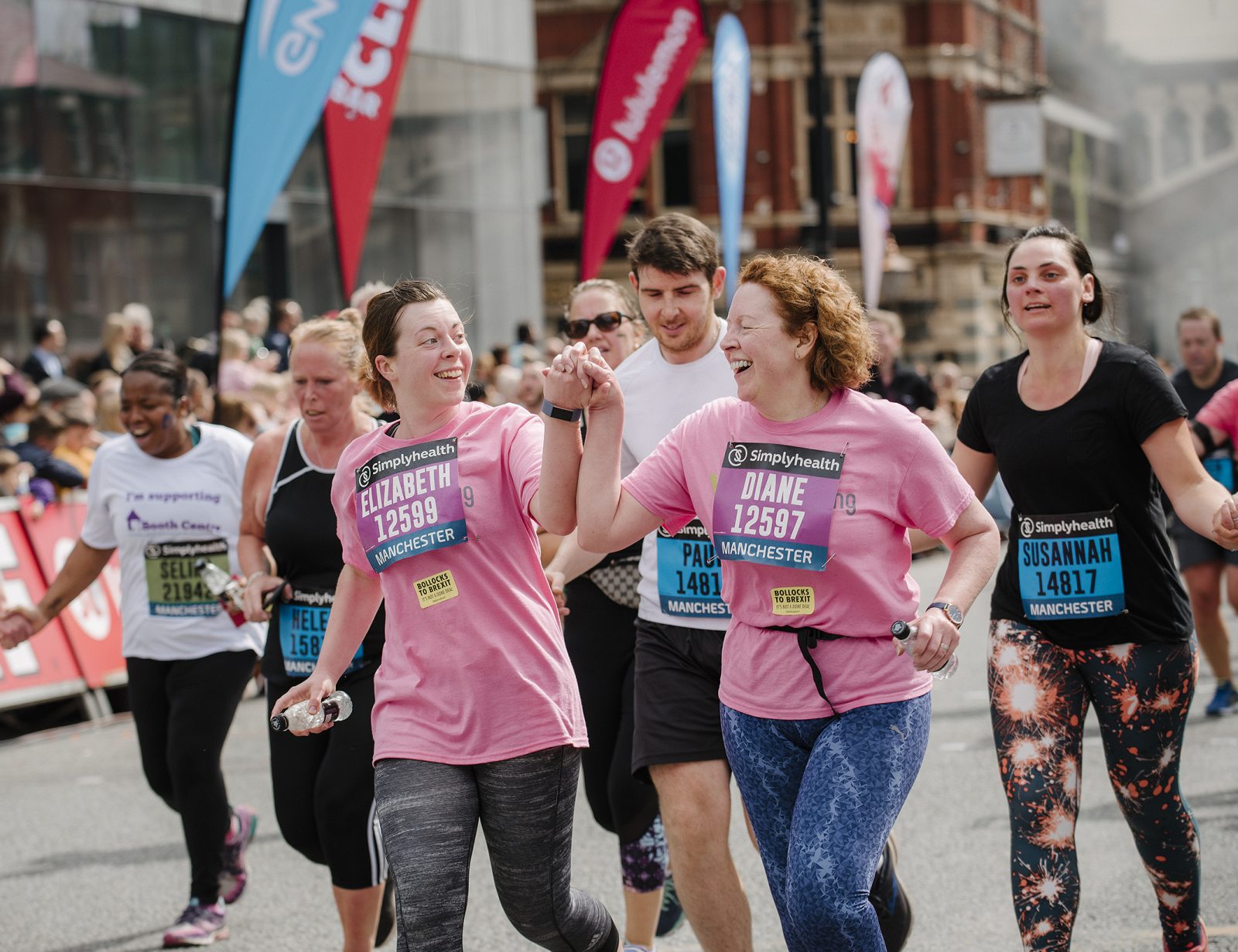 Personal Best & Pacers
Renowned for being a fast and flat route, the Great Manchester Run offers a great opportunity for keen runners to try and achieve a personal best, especially as there's always crowds lining the streets cheering and fellow runners spurring each other on.
Race day always lends itself to personal records.
And if you're looking to make it to the finish line in a particular time, the Great Manchester Run's team of pacers will be on hand to help you achieve your goal.
There'll be 14 pacers in the 10K that will pace runners from 40 minutes to 1 hour 20 minutes, and the Half Marathon will then have a team of 11 pacers, pacing runners from 1 hour 30 mins to 2 hours 30 mins, all depending on your wave allocation.
A Very Big Thank You
This year, the Great Manchester Run will be welcoming runners back to the start-line after one of the most challenging experiences in living memory, and as the city celebrates the return of running together again, event organisers are also keen to say "a very important thank you" to those who went above and beyond to help others during the COVID-19 pandemic.
"We will be recognising the incredible efforts with our 'thank you mile'," event organisers explain.
Signs of thanks and appreciation will single out NHS heroes, fundraisers, teachers, supermarket workers, care home carers, sports coaches, mental health guardians, and many more all along the routes.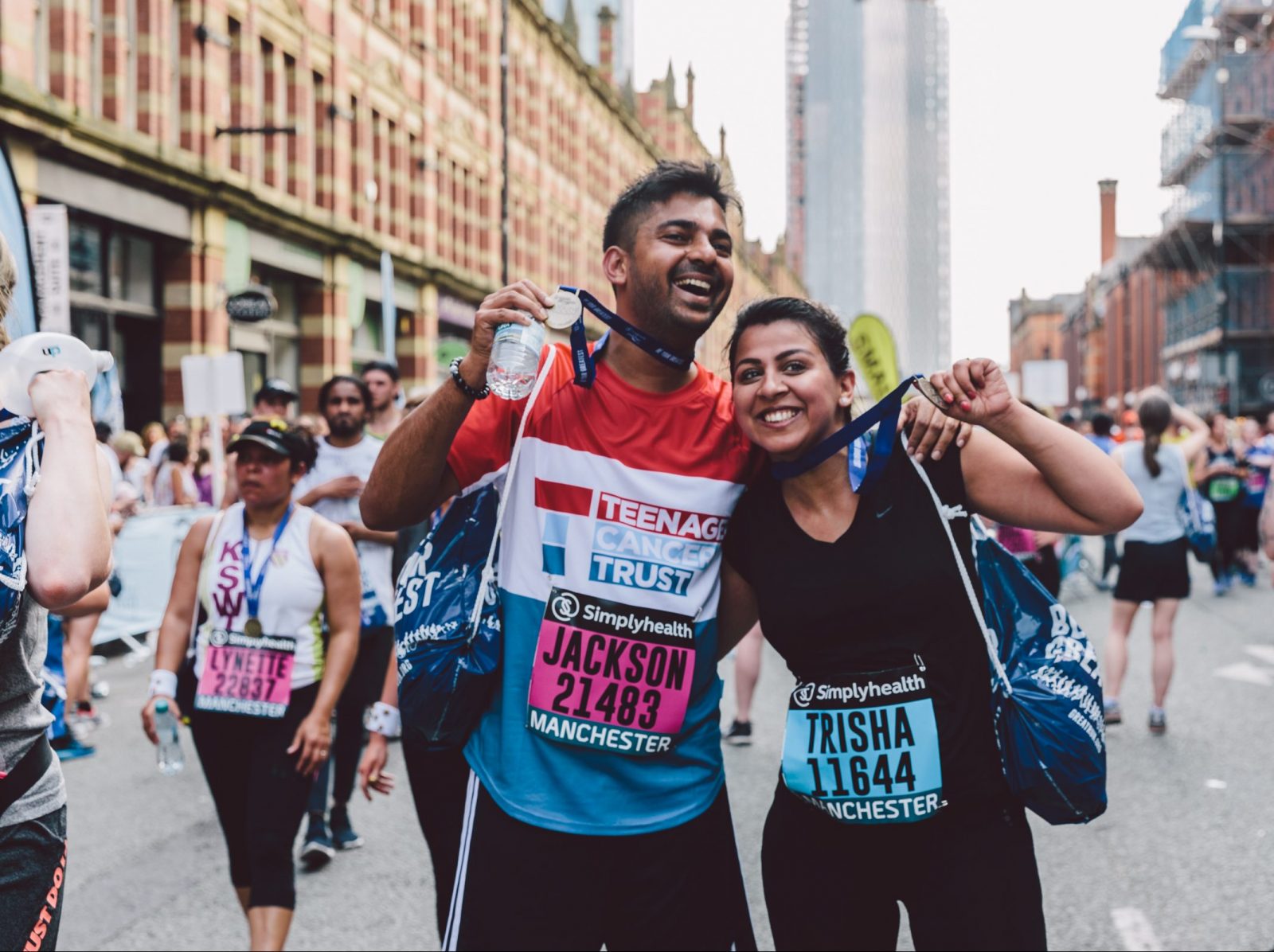 The Finish Line Feeling & A Worthy Reward
Runners are likely to be feeling a mix of elation, exhaustion and joy as they complete the challenge and cross the finish line on Deansgate to cheering crowds, and many previous participants have called this sense of achievement as the greatest reward in taking part.
A shiny new medal, finishers t-shirt and bag filled with goodies await all participants at the end of the Greater Manchester Run.
This year's event is shaping up to be an action-packed celebration of running, so whether you do it for the challenge, to fundraise for charity, or simply for fun, there's still time to sign-up and take your place on the start line to be a part of something really special.
You can find out more and stick your name down for the Great Manchester Run 2021 here.
Featured Image – Great Manchester Run