Eats
This is what a night in Flight Club Manchester will be like when it reopens on August 1
Flight Club is back in town next weekend and this is what Mancunians can expect.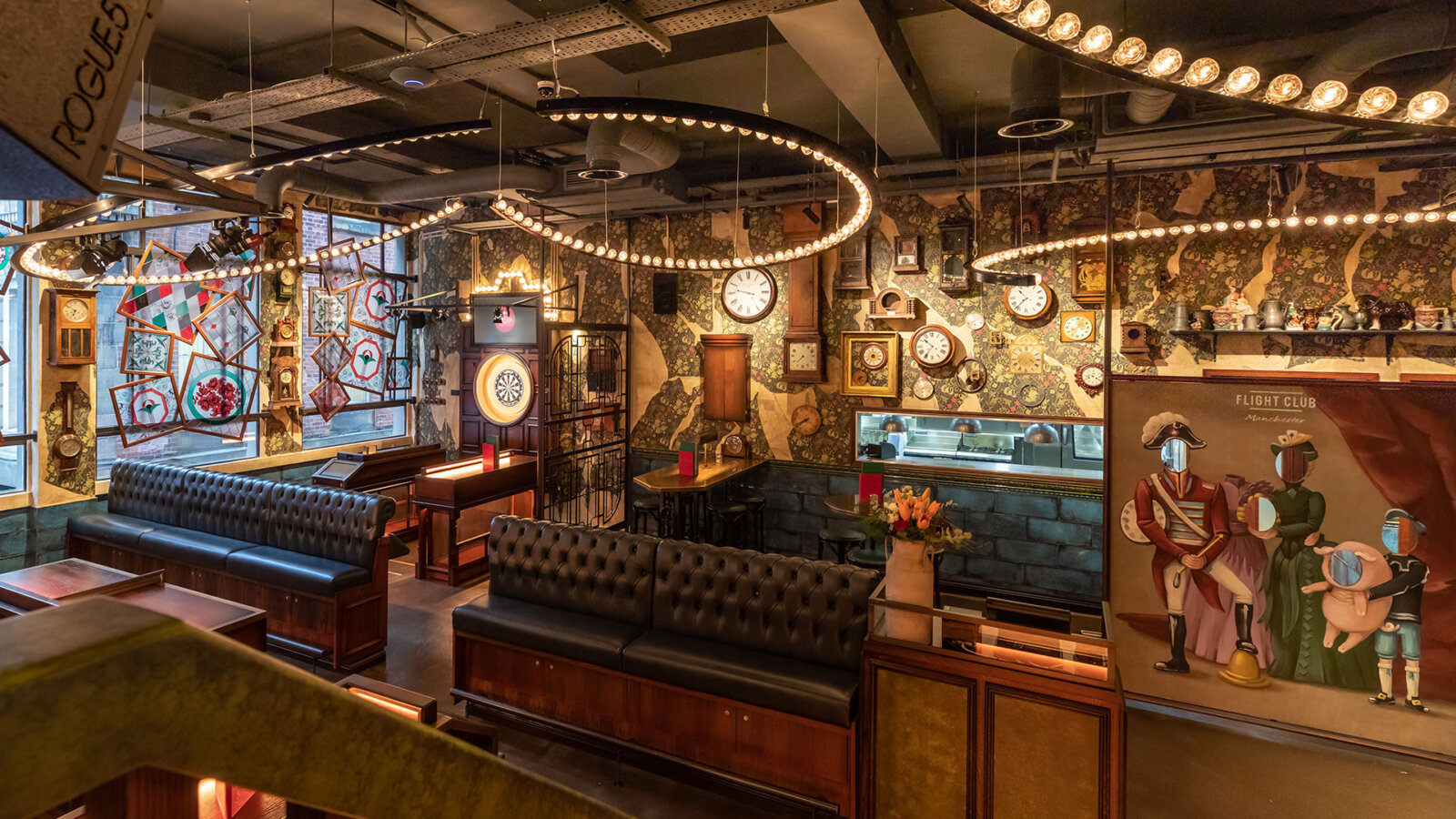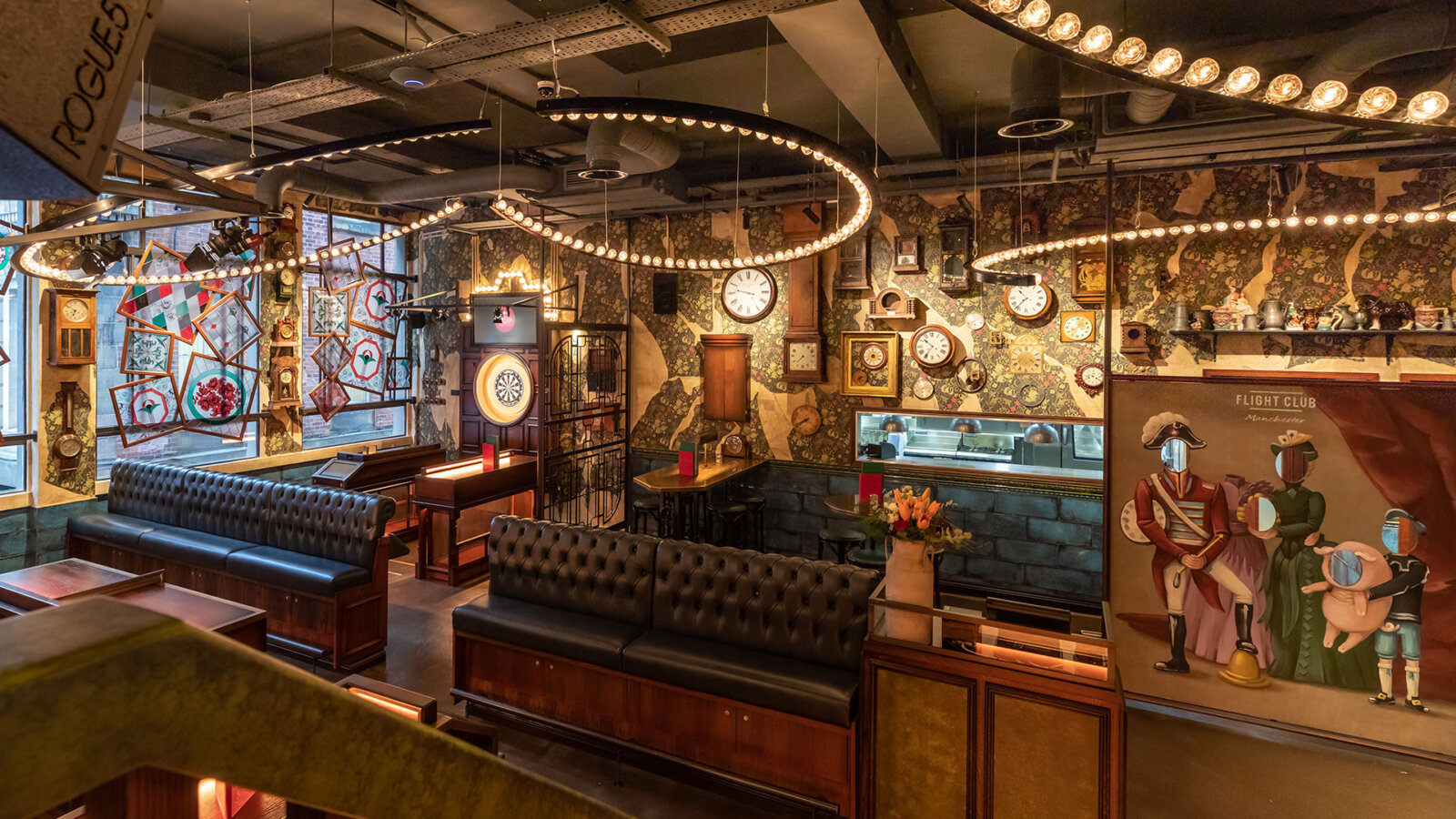 Flight Club is back in town next weekend and Mancunians are invited to "schedule some much-needed ridiculous joy back into their lives".
As staff prepare to reopen doors to the King Street bar on Saturday 1st August, the ever-popular social darts hangout has offered Mancunians an insight into what they can expect their first night to look like post-lockdown.
Bookings for the Manchester city centre location have officially gone live, and given the venue's enormous popularity pre-COVID, the team are already anticipating high demand for early slots.
Flight Club is excited to show the public what "delights we've got on offer", but what can we expect once we dart back into action?
In an email sent around to fans today, Flight Club explained a little more.
___
Private Playing Booths
If you're ready to step up to the throw line, then your own "semi-private space" awaits.
You'll be able to play all of the best games that Flight Club has to offer, whilst ensuring you are socially distanced from other groups, and all without missing out on the amazing atmosphere.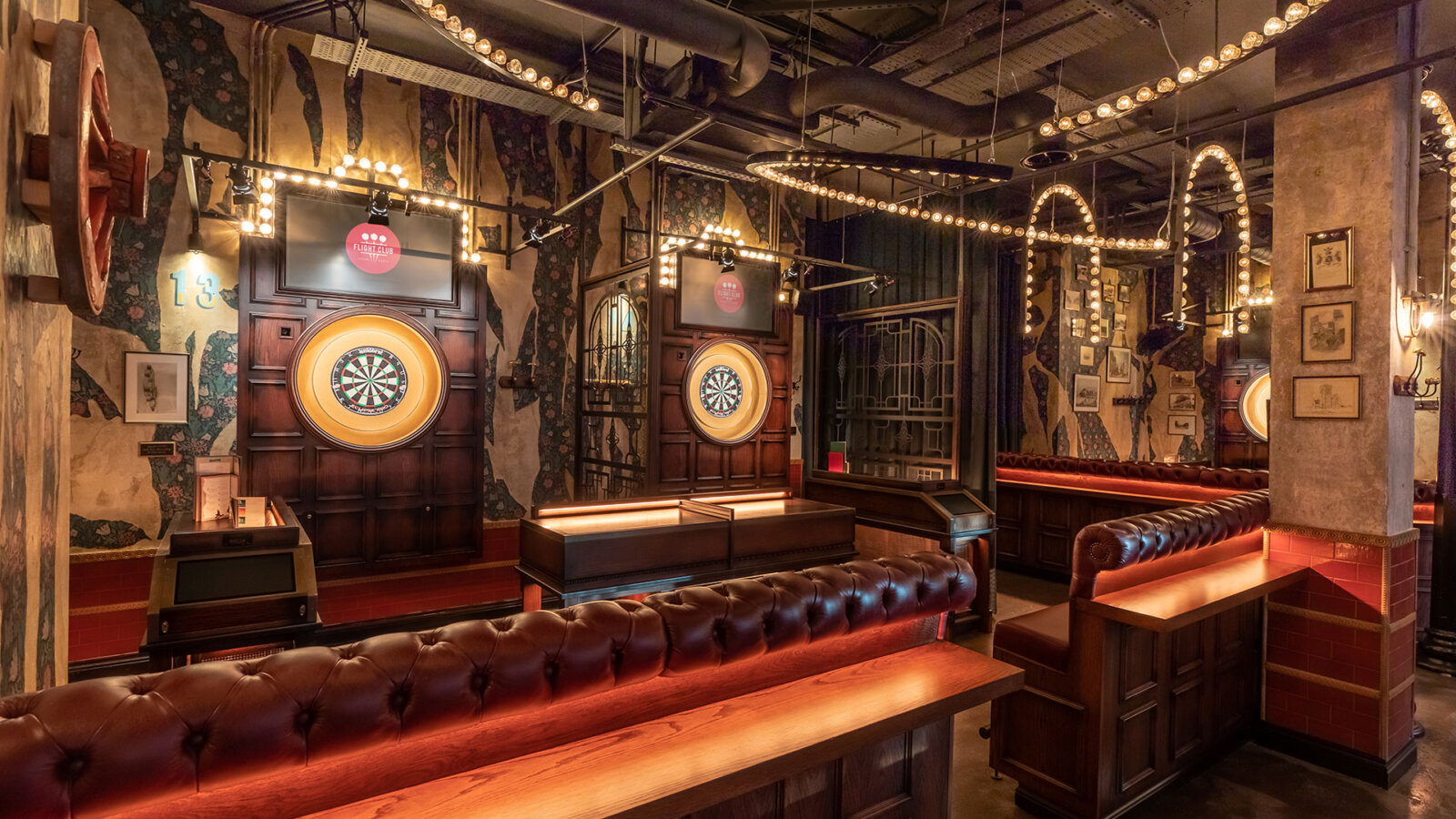 Table Bookings
Flight Club Manchester is the "perfect setting to soak up the atmosphere whilst catching up with friends", but if you fancy popping down for a drink or two, a bite to eat, or you want to celebrate your victory after topping the darts leaderboard, you'll now need to book your table.
All bookings can be done via the Flight Club Manchester website here.
___
Pre-Order Food & Drink
In order to "minimise contact and ensure the best service possible", you now have the opportunity to pre-order your food and drinks, which will be ready and waiting for you upon your arrival.
You can add on any top-ups using the Flight Club app in venue, or signal your server with the 'push for service' buttons.
Speaking ahead of reopening next week, Flight Club Manchester said: "We're so excited to open our doors again,"
"We've been working behind the scenes to ensure that we can still give you the best experience possible".
Steve Moore, co-founder of Flight Club, added: "We were founded on the idea of bringing joy to as many people as possible, which we all need now more than ever, so we are so excited to be opening our doors again and show you what we have on offer."
"We want to help people make up for those missed moments… and can't wait to delight and surprise every customer that joins us from August".
If you're ready to plan your next night out in the city, then you can book a booth at Flight Club Manchester online here.
For more information, visit the Flight Club website here.