What's On
You can still grab tickets for the 'immersive' Alice in Wonderland-themed cocktail experience coming to Manchester
This "alternate reality" will take you down the rabbit hole and through the looking glass.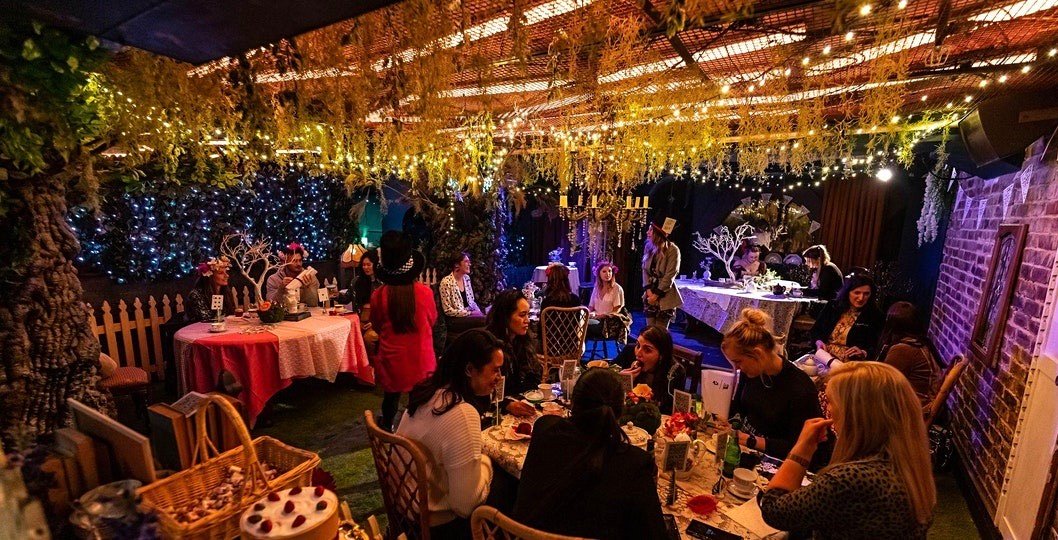 Manchester is gearing up to host to a series of Alice in Wonderland-themed immersive cocktail experiences this summer.
And there's still time to grab your tickets.
Returning for 2021, each 90-minute "tea party to end all tea parties" – which is hosted by the interactive team behind the already-successful and popular events, The Wizard's Den, Beyond Cinema and The Art of Murder – invites you on an "adventure".
Tea partygoers are taken on a "topsy-turvy journey" into the magical realm of Wonderland.
The description for the event series – which is set to take place in a soon-to-be-announced location in Manchester city centre – reads: "Join us for a theatrical, alternate reality experience that will take you down the rabbit hole and through the looking glass.
"Create two bespoke Wonderland cocktails, solve riddles and challenges just like Alice, devour "Eat Me" cake, paint the roses red, and much more".
Previous tea partygoers have got plenty of positive things to say about the event too, with one admitting: "We came for the Alice in Wonderland experience and we were entranced by the effort and detail in the show and the games. The interactive show with the hosts was wonderful, they were funny and high energy [and] it was a great laugh and a fabulous way to spend an afternoon".
She was also sure to complement the "great cocktails", and said she would "definitely recommend for a fun day out".
Another satisfied customer said "the cocktails were delicious and the games were great", and also said they would "100% recommend".
A third commented on the "themed experience and delivery", and said it was "a blast".
Wonderland Bar The Alice – An Immersive Cocktail Experience is arriving in Manchester from 1st July – 22nd October 2021.
Limited tickets will be available, and you can now register your interest here.
Featured Image – An Immersive Cocktail Experience