Art & Culture
40 years of Affleck's: the Manchester marketplace with a uniquely indie spirit
Just as much of a leader today as it was fourty years ago, inside there are innumerable stalls and kooky corners to discover.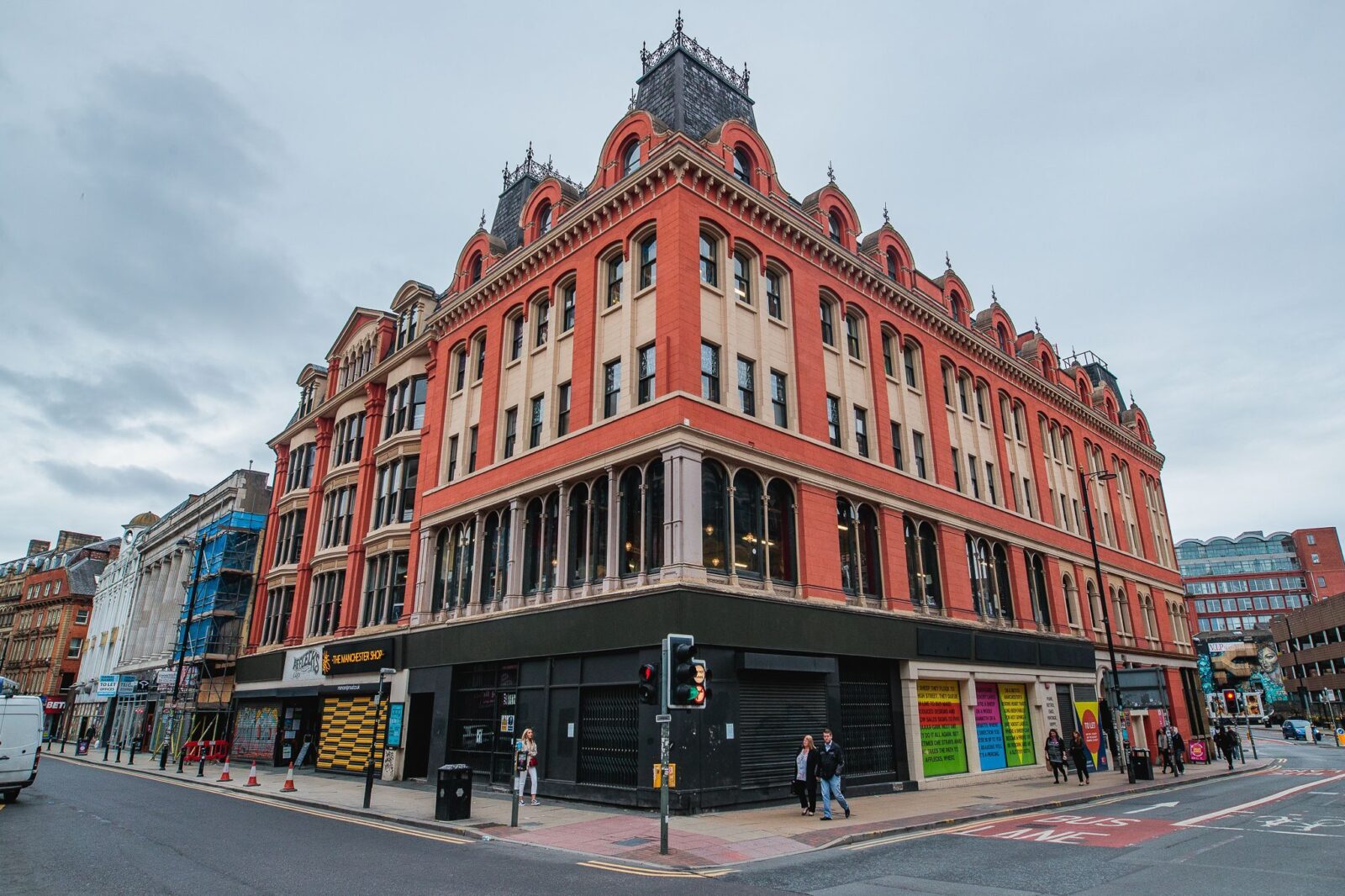 Affleck's Palace, or simply Affleck's (as it is known today), has always been a mecca for Manchester cool. Without it, the Northern Quarter would simply not exist as we know it.
In 1982 when it moved across to the area from a basement beneath Kendal's, it wasn't exactly the best of times – especially in this dark corner of the city, described as "bandit country" by Sean Berry of Panic Posters fame.
Opening the same year as The Hacienda, the year The Smiths were formed and a new set for Coronation Street was completed, Affleck's arrived at just the right time – capturing the start of a new wave of underground alternative culture.
And as the years have gone on, it's maintained the same level of cool and the same values of community, even as the world outside it has changed.
Here, traders see each other as family. As for the visitors, it's a safe space where they can always be themselves and not worry about what anyone else thinks. As we're told time and again, there really is nowhere like it.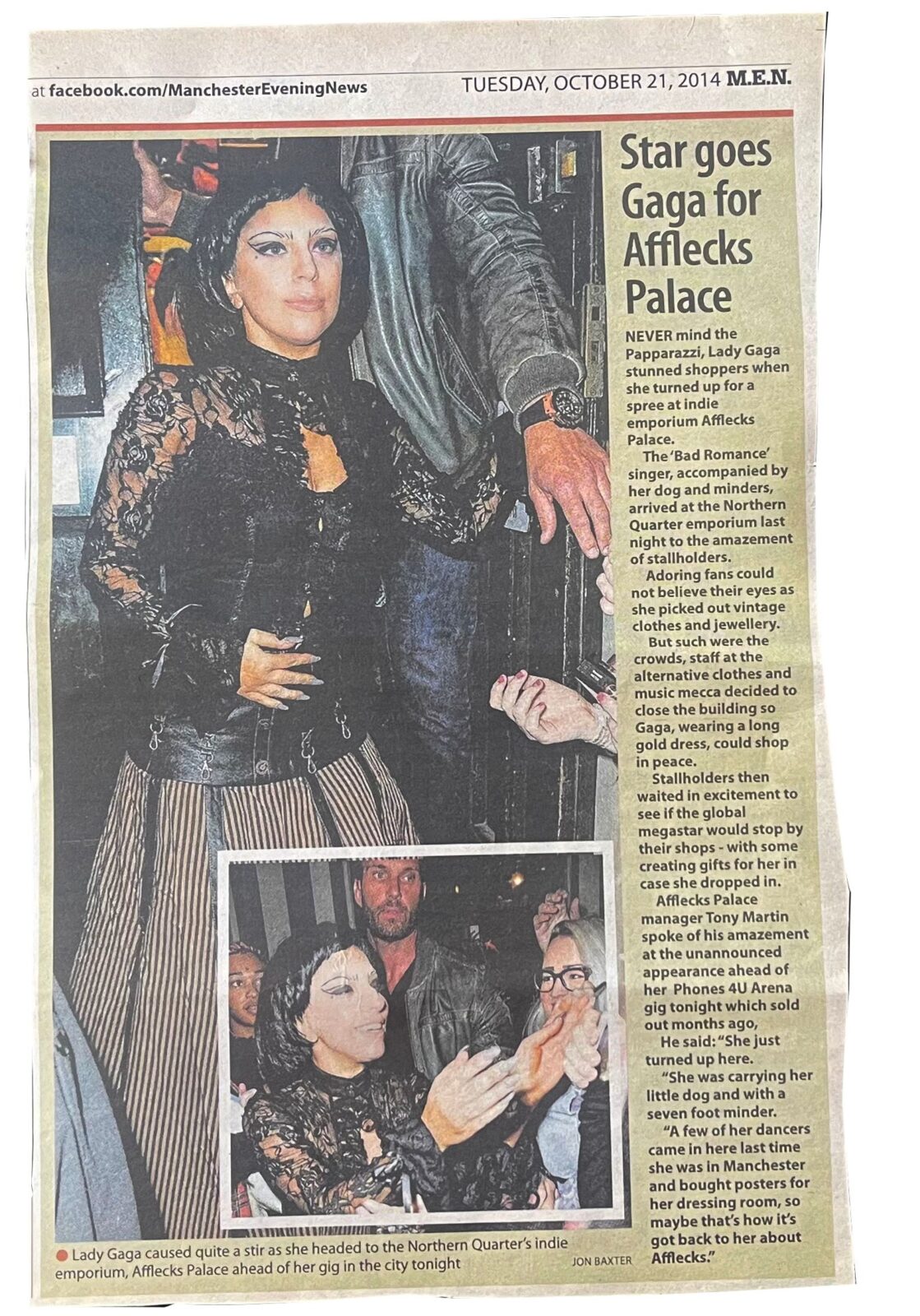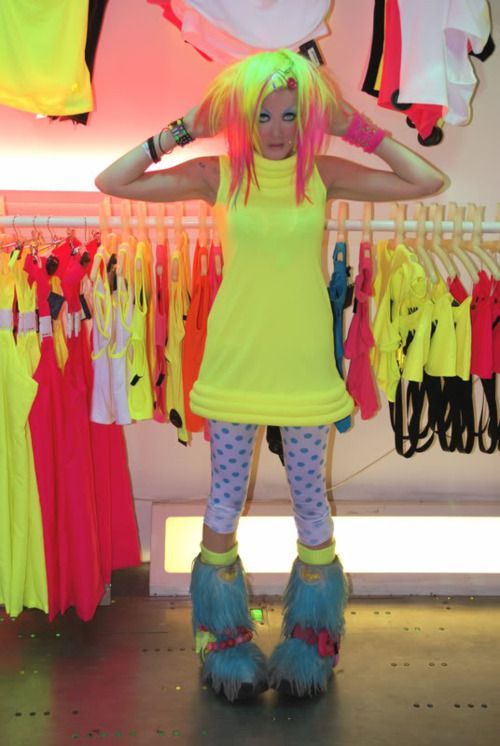 For the past four decades, Affleck's myriad traders have celebrated individuality, eccentricity, and creativity : attracting intrepid teenagers and big-name celebrities alike to hunt for vintage fashion staples, quirky jewellery, records, and other alt miscellanea within its labyrinthine walls.
Over the years, it's welcomed the likes of Lady Gaga, Agyness Dean, Debbie Harry, Chloe Sevigny, Bernard Summer, Alice Cooper, Anna Friel and more – but the real stories to be told here are not of the celebrities but of the traders, past and present, who've had the privilege to call the place home.
On the top floor, Affleck's creative in residence Joy France – also known as Manchester's battle-rapping granny – can be found amidst piles of papers, guitars, chairs, paints and more.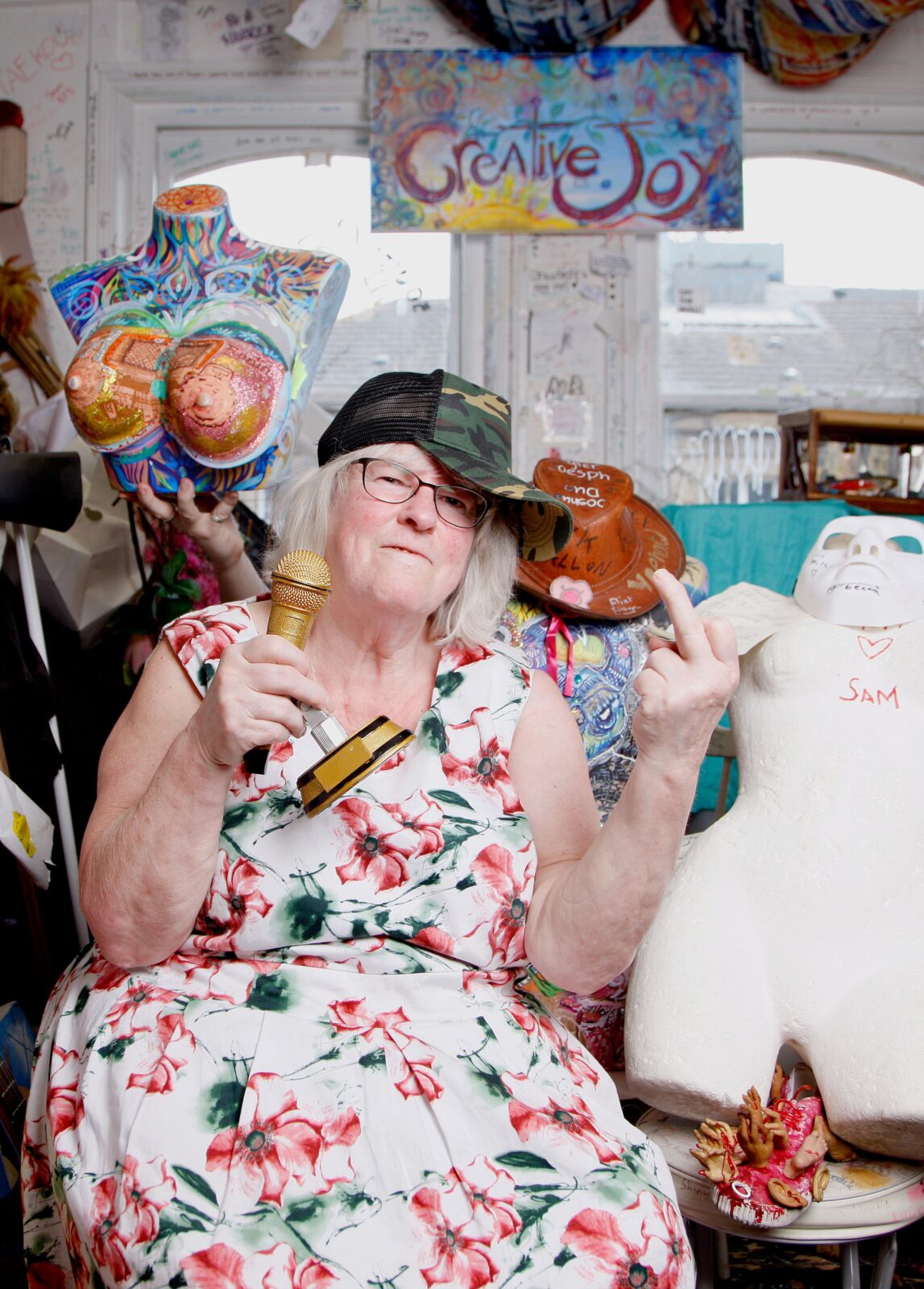 A former teacher and spoken word poet in her sixties, she was originally given the room for just three months but tells us it's now been seven years. In that time, her little empty space has become so full of things that it's overflowing to the point it can't really contain much more.
She tells us: "So it's actually gonna, I'm gonna close the room and it's going to go mobile around the building so the same idea but it'll reach more people and it's going to go online."
"The first five years before lockdown I would just leave it open, and I might be off for a couple weeks doing something, and nothing ever get stolen, just more donations, more poetry, more artwork.
"Sometimes, they might just look like nothing There's a little scrunchie in here, just someone's scrunchie, I remember a woman came in, a young woman, and she just said 'I've found the place I need to leave this.'
"'This was my sister's, she died a few years ago in Canada and I've carried it in my bag ever since but it needs to be here.'"
"There's tyewriters, there's books, there's – I think, we counted up 20 guitars, four ukeleles, just randomly, you know, just, thousands of stories and I've never advertised it I've just let the world find it and then it's just word of mouth."
Read more: Inside Bar San Juan, the tiny Chorlton tapas bar with a cult-like status
Asked what she does with it next she tells us, "This is the point I'm at with it now. Anything that doesn't have a story or isn't art it just goes outside and anyone can take it away, it just gets a new home. Anything that has got a story or is art, I'm trying to catalogue it and trying to put it online so the stories are all told."
Elsewhere, we meet Millie Horton, a self-made entrepreneur with her own nail salon.
Millie tells us: "Well i'm quite local originally as well, so I probably started coming to Affleck's when I was maybe ten or eleven – just to look around, come in with family, friends, I feel like you hit your teenage years and it's just where you go in Manchester like you have a look around and it's all different and everyone loves it.
"So that was my relationship, like everyone else with it, before I started working here. And erm, I was twenty-one when I started working here so it was quite early still."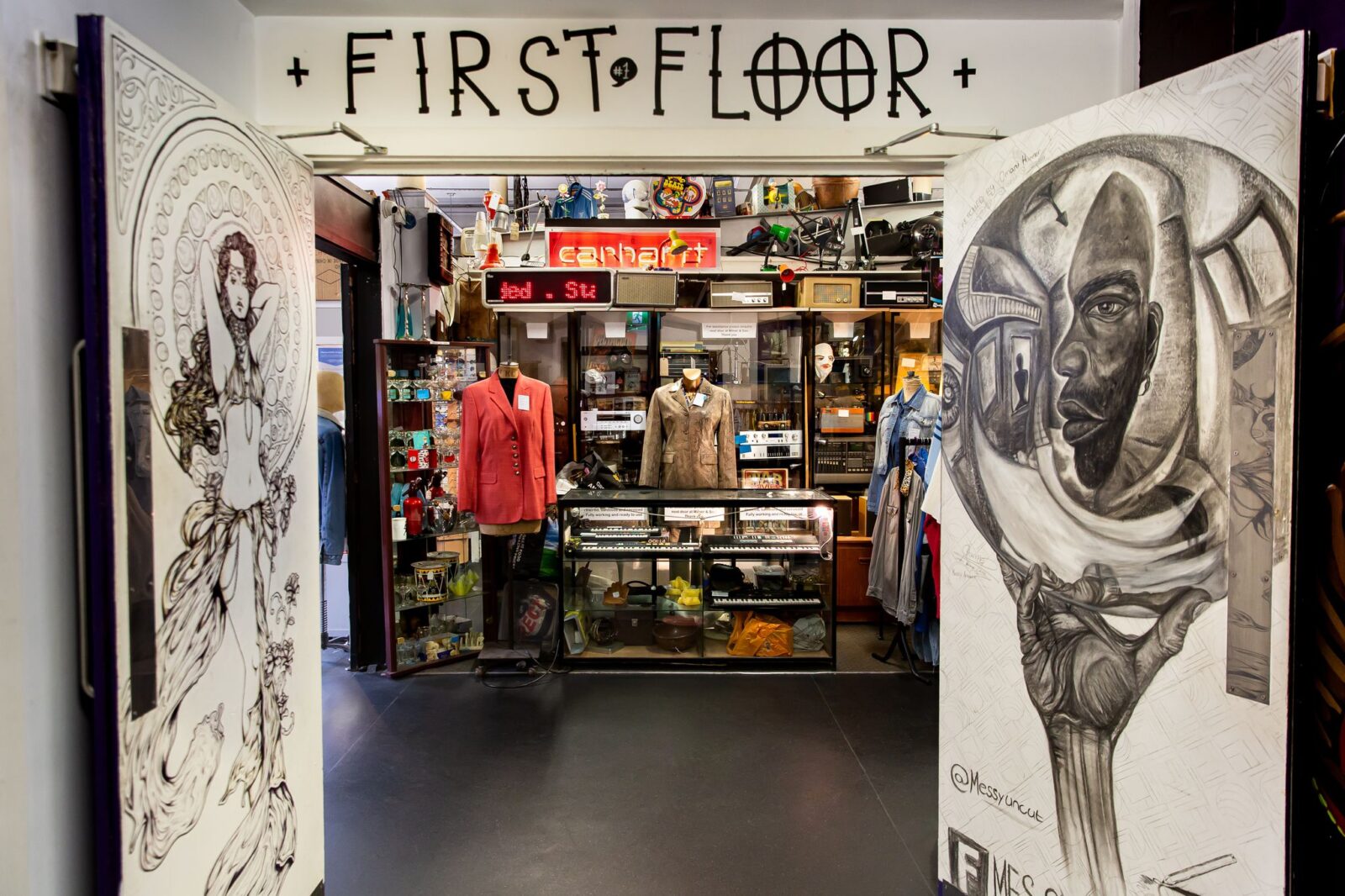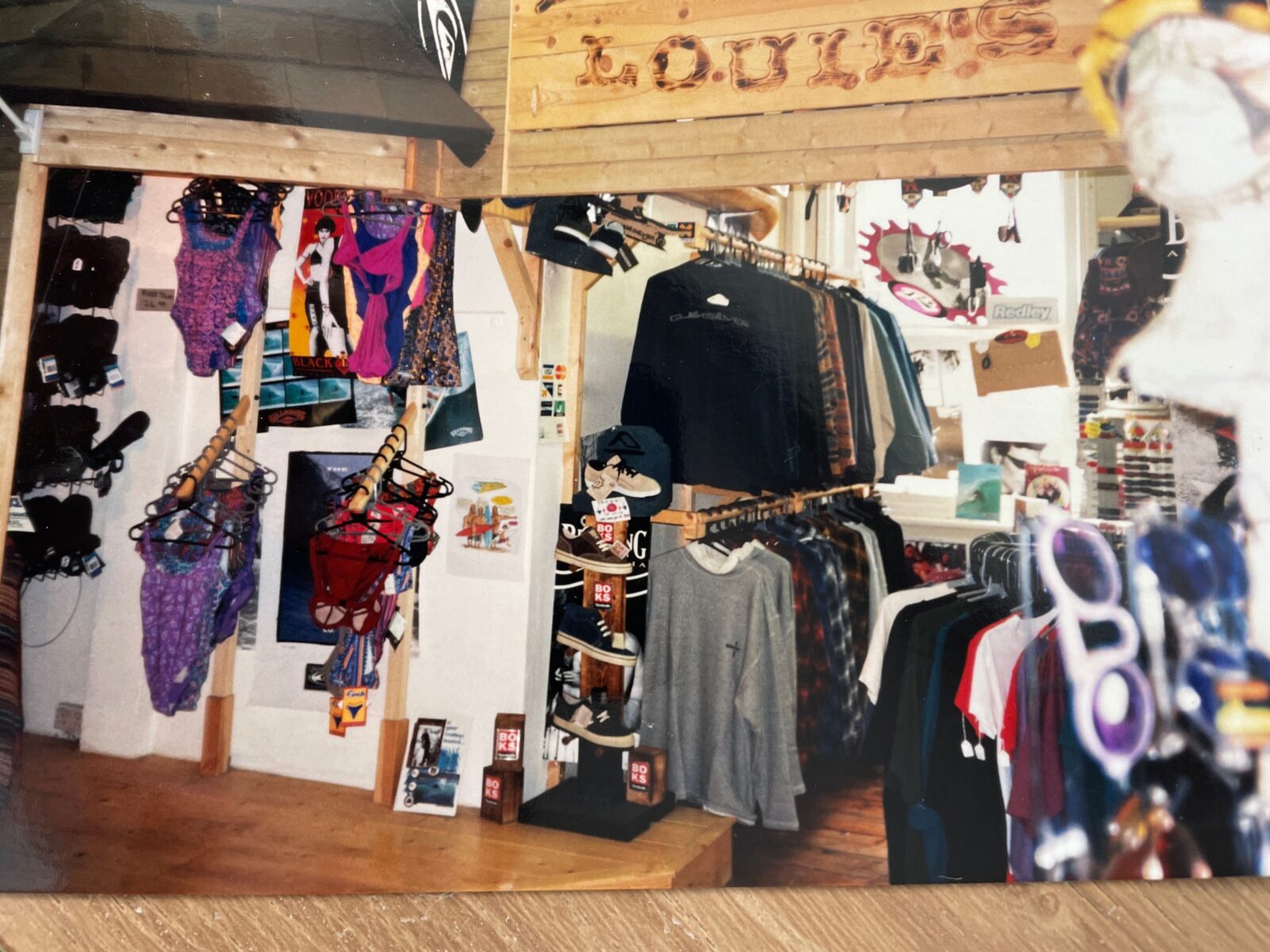 "Now I do work here, the community is really what makes it like – everyone says it and it's so cliche but there is really nowhere like it. I really believe there's nowhere like it – like a lot of cities think they've got an Affleck's, but they don't – like, they don't.
"And it is the people that make it, without a doubt. Looking around it is one thing and you get the atmosphere form it and it is so different, but once you start talking to everyone in the building and everyone is so different to each other, so individual, such characters, that's when it really like it kicks in, like – 'oh wow, this is like somewhere really special.'"
"I think it's quite unusual like that element of it, like it feels, like, the values never change. It's still got that sort of old-fashioned community feel to it and I feel like that's really unusual now."
Read more: The massive Manchester running club where jogs finish at the pub
Each and every person we speak with has the same thing to say: they love the community of Affleck's and don't think there's anywhere else like it in the country – let alone the city.
Colin Thompson, the man behind the ever-busy tattoo studio, a fixture in Affleck's for the past twenty years, tells us that whilst much has stayed the same over the years, today it's not unusual to see families in Affleck's.
Parents, he explains, are now coming to introduce the next generation to the weird and wonderful bazaar that sells literally everything.
He says: "I started off in the nineties, at some point I had a record shop upstairs called Sabotage Records, did that for about a good ten years then we moved down here and started sharing a shop with the guy who did piercings and tattoos, and then we've just taken it from there basically.
"And I've been here now for over twenty years, in this shop so yeah, I've been here twenty-odd years now in Affleck's, it's a great place to work.
"Oh there has been a slow change, not much really to be honest, there has been a gradual change over the years and all that, erm with the styles what have come and gone but you find a lot of styles come back in after a while.
"Also a lot of people bring in like their families now so people who were coming in when they were kids have grown up now and have got their own families, and they're bringing them in now so it's quite a little community, to be honest."
Feature image – Supplied