Art & Culture
Inside the Stockport warehouse making Star Wars props for the big screen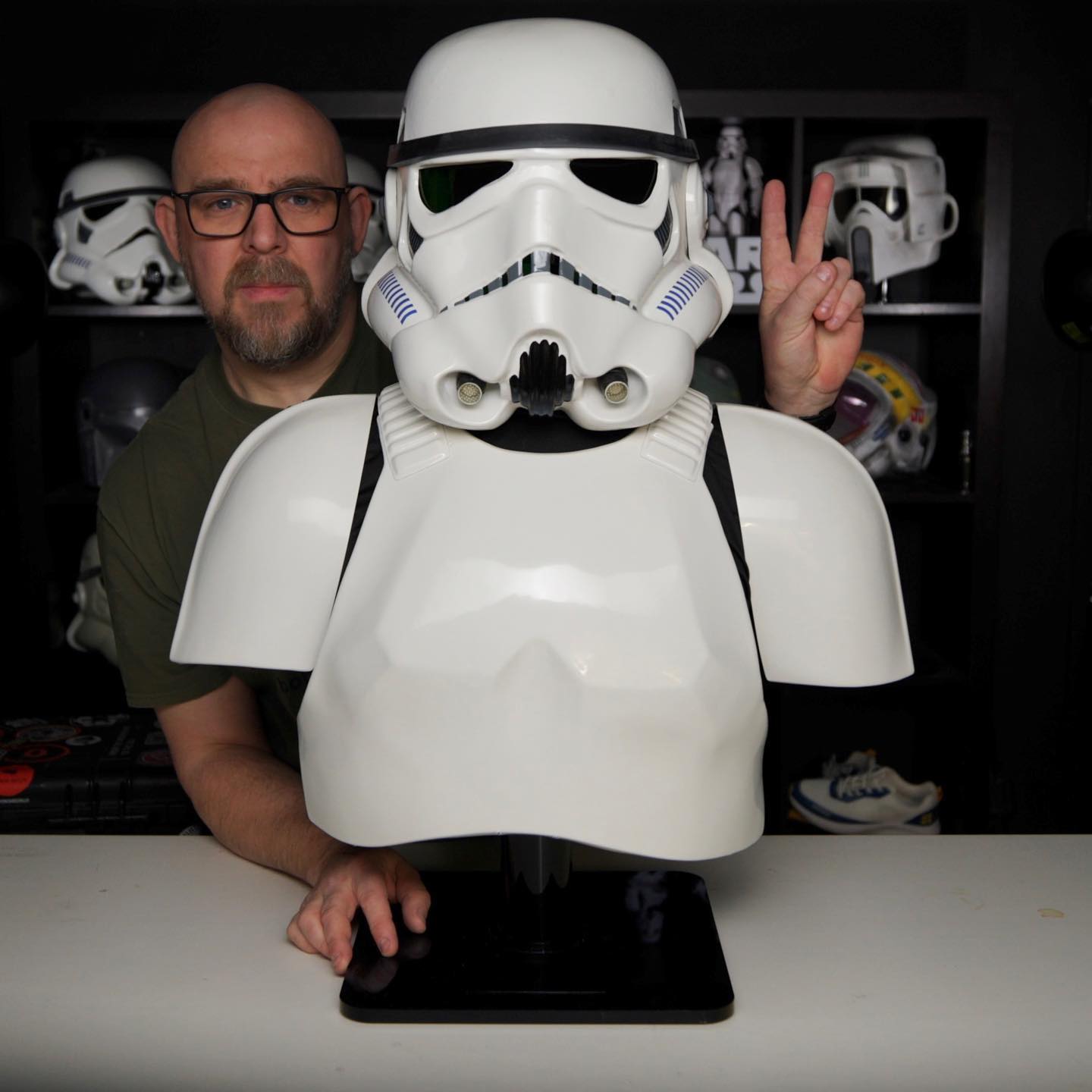 Over in Stockport, there's a warehouse filled with all manner of Star Wars props – from Storm Trooper suits to Dak helmets – all created by a team of fans with a special set of skills.
Known officially as RS Propmasters, unofficially as the 'King of Troopers', they've created some incredible original Star Wars trilogy replica props for the silver screen and have had their work featured in some big Hollywood movies and at London's V&A museum.
No strangers to the fantasy worlds of superheroes, they all met years ago in the replica prop community – a combination of painters, sculptors, mould makers and researchers.
That community, once comprised of secret groups and closed forums, is now very much out in the open – with the team going from fans making the cult props as a hobby, to becoming professionals in the movie prop world.
Brought together by their shared love of all the original Star Wars trilogy, they combined their passions to start creating what they saw on the screen – working from original moulds used in the 1970s.
Those replicas got them noticed and, years later, the working prop studio has now worked with a large number of productions, including big studio movies.
Read more: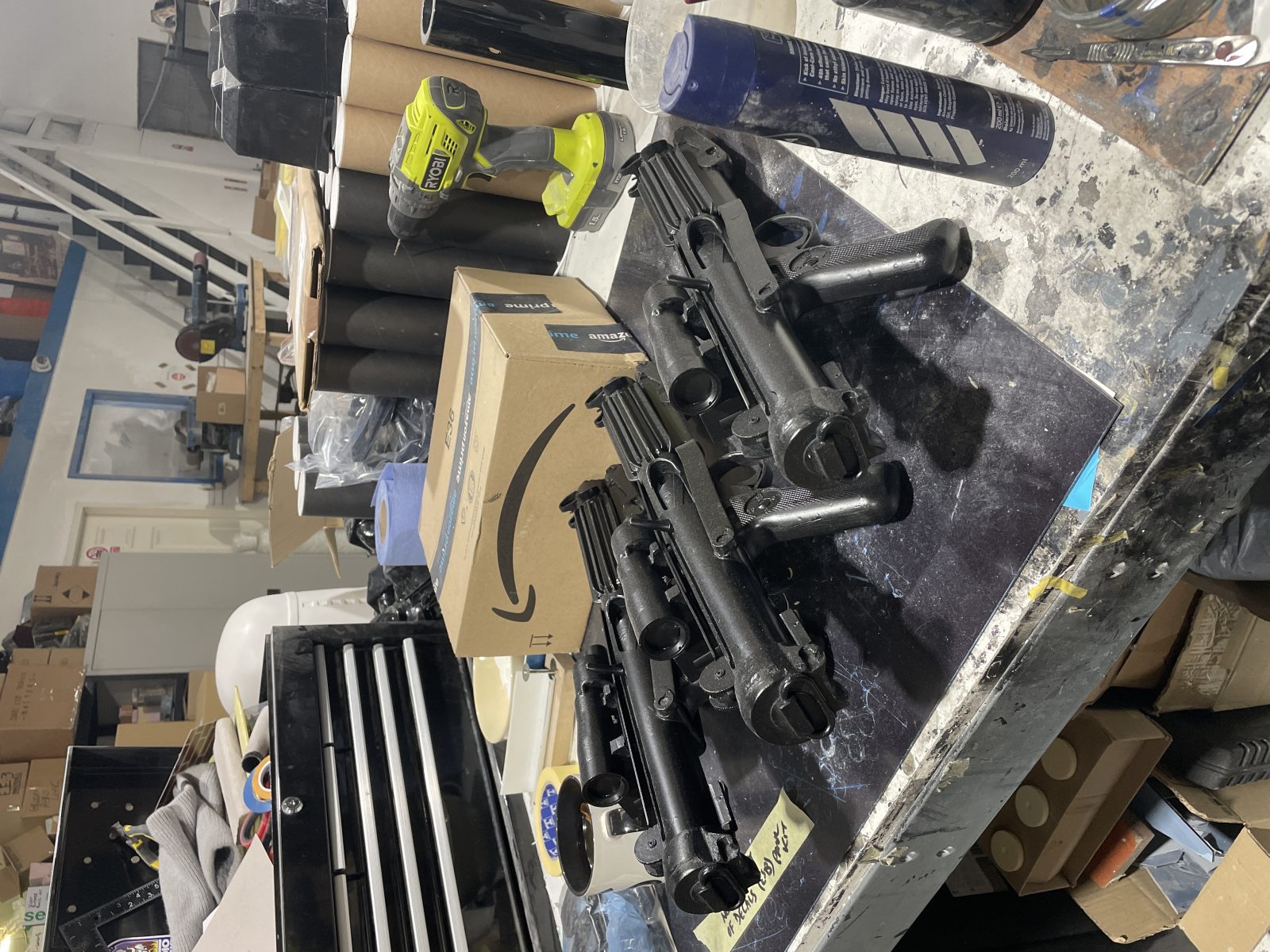 Today, together the studio can make two full Storm Trooper outfits in a day with a team of six people working on it at once.
And if that wasn't impressive enough, they also recently produced 50 replica guns over six weeks for a new Hollywood superhero film.
In total, RS makes five different Star Wars characters at its Stockport studio – and so much research goes into making these props exactly how they would have been made for the films 45 years.
The studio's SnowTroopers, for example, have a direct lineage to the original movie. These helmets are cast from an original studio-made helmet they managed to get their hands on back in 2017 – the only time this has ever been done.
Not satisfied with that, though, they even journeyed to LA to visit a private collection in order to find the most accurate cowl fabric to do the helmet justice.
Let's just say there are no cutting corners here.
A community born out of fans with a shared passion, today the studio is run by a team of ten – all with their own individual skillset.
From 'amour guy' Pete O'Rourke, who it's said has probably built more accurate Stormtroopers than anyone else in the world, to Becka Albrecht, who comes from a Fine Art and Humanities background and paints and weathers all the props, every single one of them has a true passion for the stories behind the props they are creating.
Avid Star Wars collector Simon Windus, meanwhile, puts the 'S' in RS – having launched the company in its early days with his original Stormtrooper suit. As for his partner Rob McCormick, he was making props before RS was just a twinkle in their eye – but back then, it was all about Boba Fett.
So well-respected and knowledgeable are Simon and Rob, they were even invited down to the Victoria and Albert Museum in London to help create a replica suit from an original costume piece back in 2015 as part of a British Film Institute exhibit.
And they're right here on our doorstep, making magic from original cult prop pieces dating back to the 70s.
Progressing from hobbyists to esteemed industry professionals at the top of their game, it just goes to show if you are really passionate about something you can make anything happen.
To see more of the team's work, follow them on Instagram here.
Feature image – RS Propmasters