Art & Culture
Manchester artist creates brilliant free posters in response to Night & Day Cafe noise row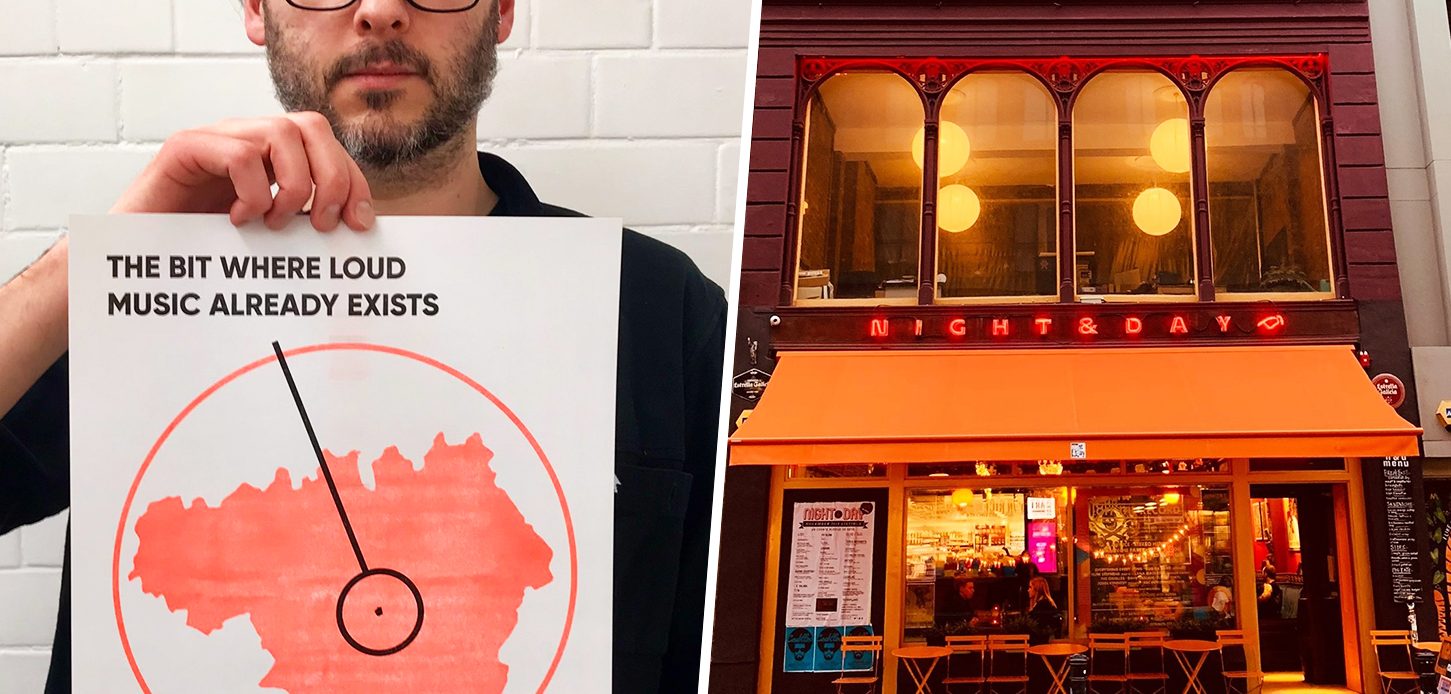 A local artist is giving out free posters to local gig venues and bars in response to the noise row between Night & Day Cafe and a Northern Quarter resident.
Paul Hallows, who works under the name himHallows, has created the posters after the Oldham Street gig venue was hit with a Noise Abatement Notice last week.
The hilarious posters challenge the fact that people move into areas with existing nightlife and then complain about noise – the same situation that forced Manchester Council to take action against Night & Day.
Paul tweeted the posters over the weekend, offering to drop off free versions to any Manchester venues who want one, with a huge response.
The posters are of a map of Greater Manchester, with an arrow pointing to one tiny highlighted section and labelled: "The bit where loud music already exists"
The rest of the map is then labelled "Literally everywhere else you can rent out a f***ing flat."
An extra heading says 'Support Live Venues'.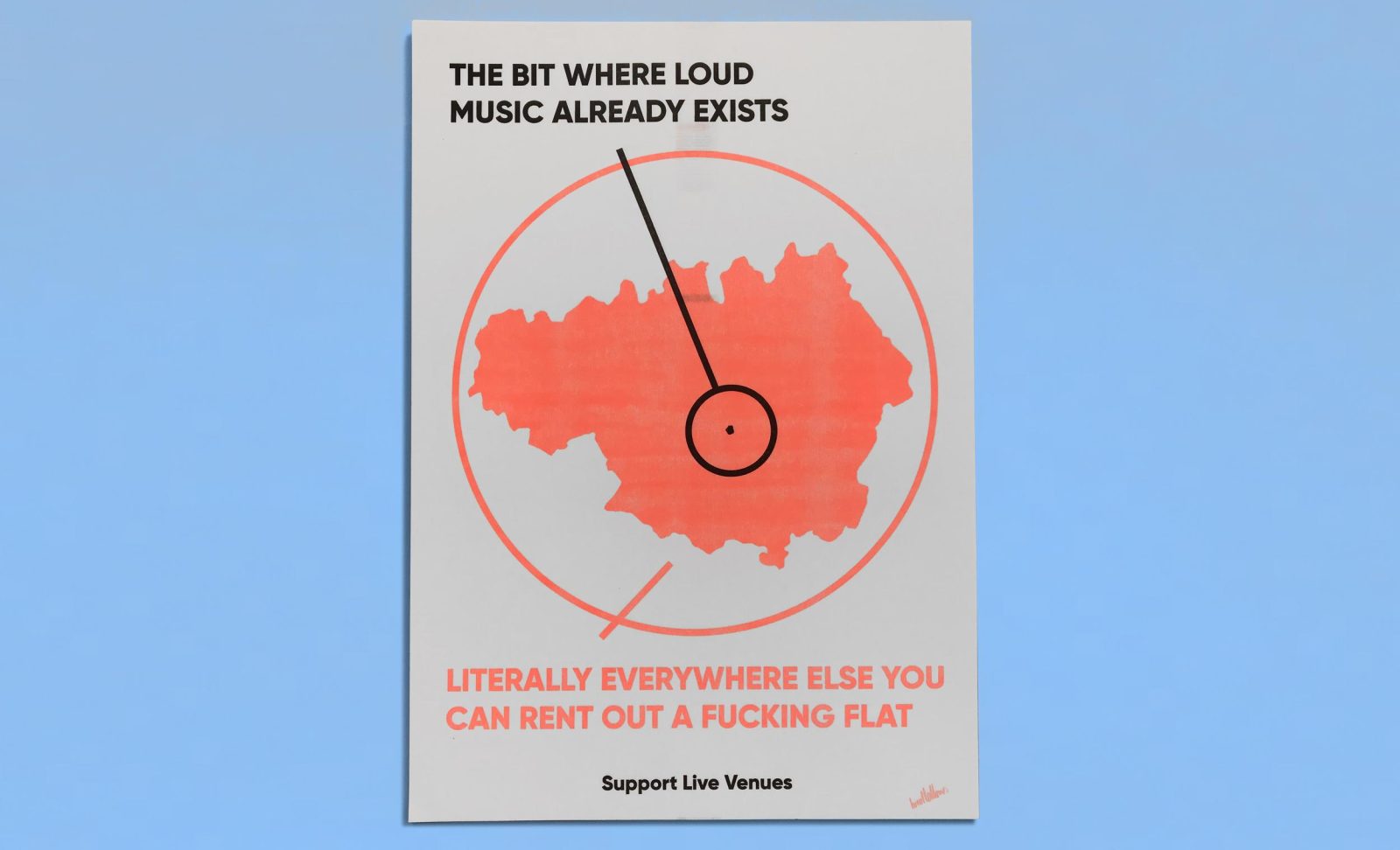 Speaking to The Manc, Denton-born Paul said: "Obviously I saw Night & Day's stuff but it feels like it's been coming on for a while.
"I have friends down in London who say the same thing keeps happening down there too.
"I do feel like it should be the councils' responsibility to create a sort of designated cultural area, and landlords should make residents aware that they're moving into an area that's likely to have noise.
"I'm not planning to make any money off it [the posters], I just think it's nice to have a bit of a rallying point.
"A lot of venues feel quite isolated from each other."
He has a long-standing relationship with Night & Day, he says.
"I've been going there since I was 17 or 18.
"It's one of the only places in the Northern Quarter that's still there from those days.
"Night & Day really were the first people to make it cool when the area was still quite run-down, and it was only of maybe three bars you could go to for a night out and feel safe.
Read more: Northern Quarter resident behind the Night & Day Cafe noise row has come forward
"Night & Day's always been at the forefront of the Northern Quarter, but it does seem to mean they keep getting s*** for things that aren't their fault."
Local nightclub The Venue said it was 'The best thing we've seen today'.
The artist, who is based at The Engine House at Islington Mill in Salford, is now considering making versions for other cities after bars across the UK reached out to him.
You can follow himHallows on Instagram here and download the poster here.
Featured image: David Searcy / Night & Day