Art & Culture
There's a Bread Flower pop-up coming to Manchester's canalside neighbourhood KAMPUS
Bread Flower is the latest addition to the exciting collection of independents at Manchester's new £250 million canalside neighbourhood KAMPUS.
Bread Flower – which delivers bundles of six sourdough bagels, with a mix of toppings and sides, and a beautiful hand-tied bunch of seasonal flowers to Manchester locals every Sunday morning – is a collaboration between Prestwich-based baker Maya Black and florist Scarlett Jamieson from Salford, who've been friends since they were teenagers.
Bagels and bouquets will be available for collection from KAMPUS between 10am-12pm from Sunday 2nd May.
Selling out within just 40 minutes when they launched the company last month, the duo have been struggling to meet demand from their current kitchen in Altrincham, and will therefore be based in the KAMPUS Bungalow – an ex-security cabin on stilts overlooking the canal that has been transformed into a flexible, creative space for pop ups.
The bakery and florist crossover company joins Blossom Coffee Roasters, Manchester Smokehouse, and Common & Co as recently-announced additions to the growing neighbourhood.
"We're very excited to be moving Bread Flower into KAMPUS." Maya Black said.
"We only launched at the beginning of April but have been overwhelmed and very humbled by the demand for our bagel and flower bundles [and] KAMPUS feels like the perfect place for us to grow and to continue to develop Bread Flower – it's already opened up more possibilities for us.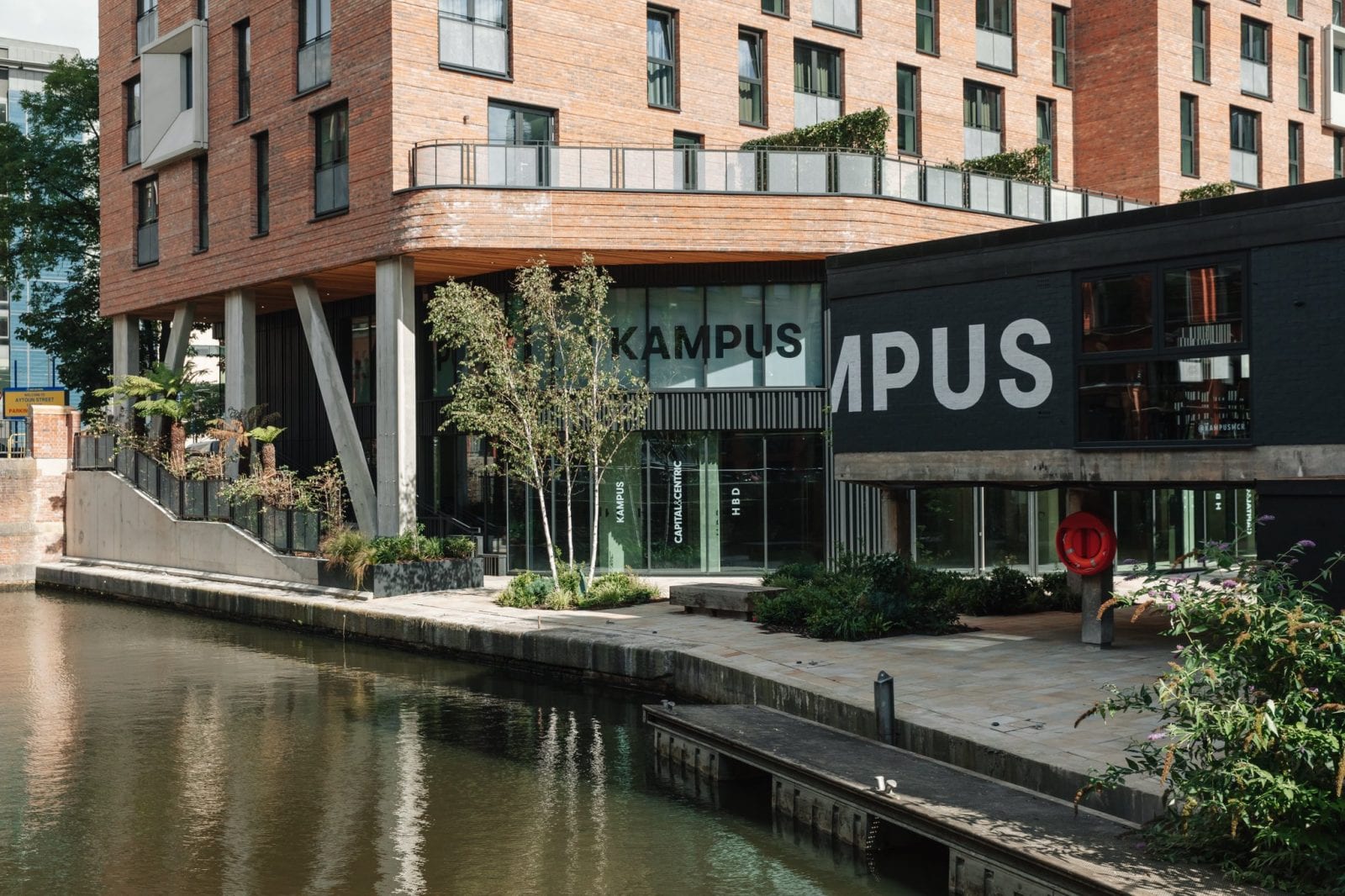 "It's a beautiful space too, with the jungle like garden and right on the canal, and the perfect city centre location.
"We're really looking forward to seeing what the next few months hold".
Bread Flower bundles will set you back anywhere from £30, but what exactly is included then?
x6 sourdough bagels with a mix of toppings – plain, sesame, poppy and 'everything' seasoning (sesame, poppy, dried garlic and onion).
A choice of x2 sides (choose between a selection of flavoured schmears and hummus).
A hand-tied bunch of seasonal flowers.
Adam Brady from KAMPUS' developers, HBD said: "The Bungalow's always been about giving local independents and start ups a chance to find their feet and grow [and] Bread Flower will be here when our first residents start moving in and what better way to wake up on a Sunday morning than to freshly baked bagels and a beautiful bunch of flowers?
"The whole idea is that the Bungalow is a flexible space with lots of things alongside each other, from pop ups to community uses, so if you've got a great idea and need a venue, get in touch".
The buzz surrounding KAMPUS has increased in recent weeks, with the first images of the waterside development being released back in March, and one and two bedroom apartments now available to view in North Block, which is the first of five individual buildings to complete alongside its sister South Block – two beautiful Victorian shipping warehouses and a 1960s brutalist tower.
Viewings can be booked via the KAMPUS website.
Featured Image – Bread Flower / KAMPUS