Audio
The contemporary king of country treats Mancs to a taste of the American South — Luke Combs shines at AO Arena
Boy, can this bloke belt a tune.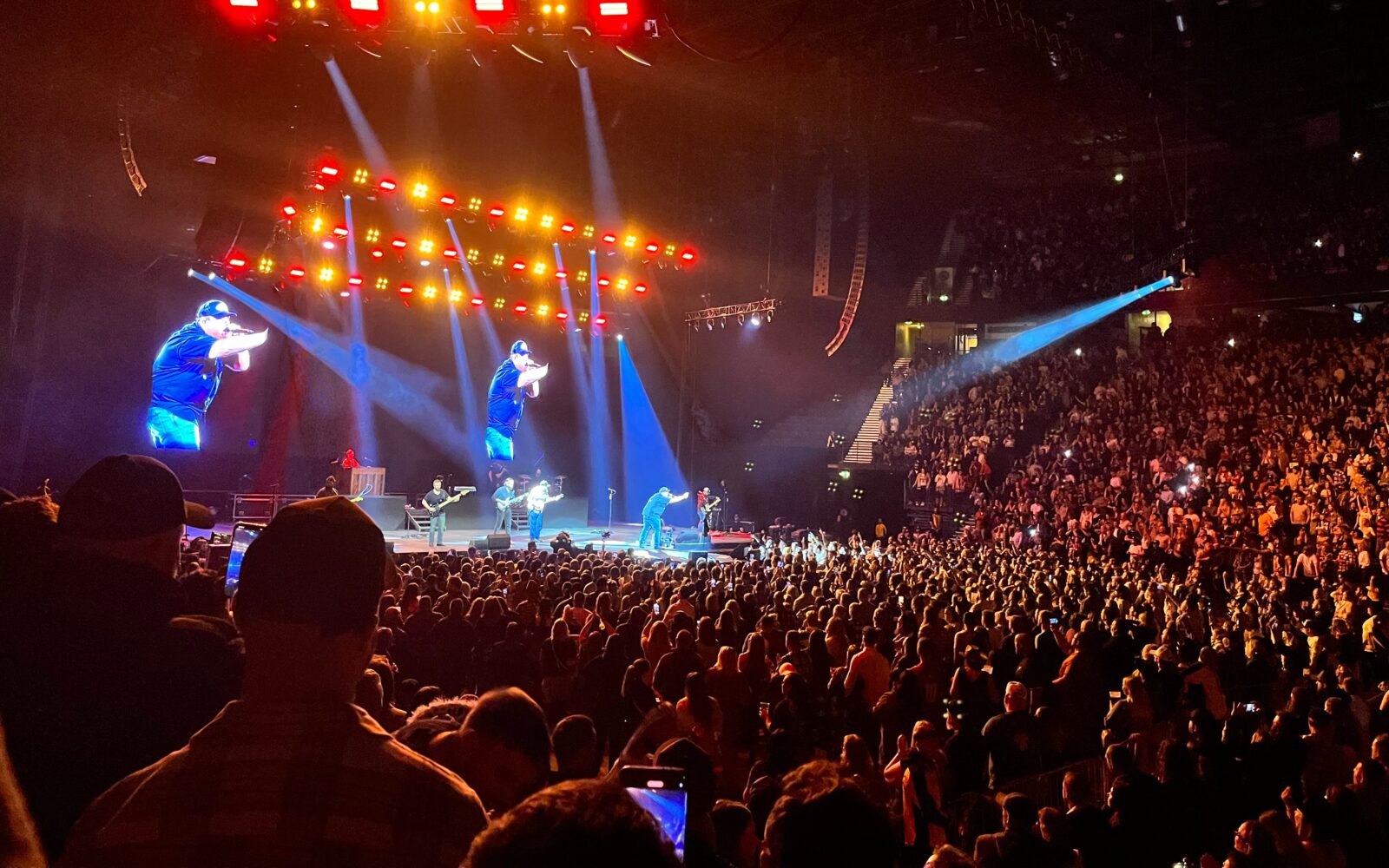 The re-emergence of country music as a mainstream genre in recent years can be put down to a handful of individuals, one of which is the North Carolina-born hit machine, Luke Combs.
The bearded 'Prince of Country' rolled into town with his band and his beers to put on a show in the penultimate UK location before heading to the capital to round off a sell-out tour of just about every country with an arena but make no mistake, this man is no prince — he's a king.
As the arena filled up and anticipation built ahead of a perfect Tuesday night soundtracked to a drunken sing-song, spirits were already high as the lights went out to make way for the national anthem of beer drinkers: 'Sweet Caroline'.
With the crowd primed and ready, Luke emerged and raises the roof with an opening of 'Lovin On You' and 'Hannah Ford Road' before addressing the crowd of 18,000 admirers donning trucker caps and cowgirl boots, confessing, "I've been waiting for this one for a long time."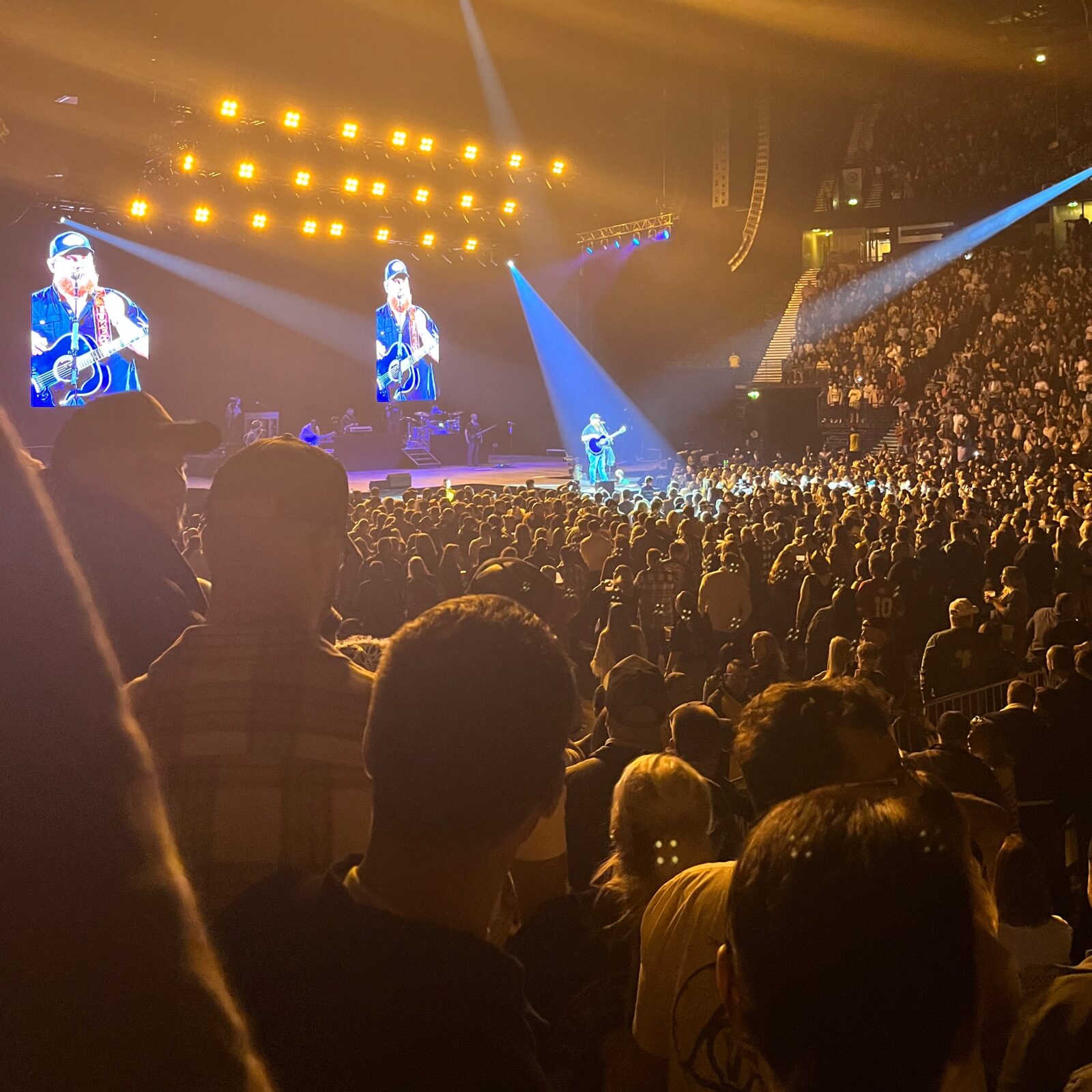 Making Manchester's AO Arena feel more like the Grand Ole Opry with his unique storytelling and grizzly sound, the Grammy-nominated singer-songwriter serenaded spectators with ballads and classic country anthems leaving no arm unraised and no beer unattended.
Luke gave his fellow band members their flowers, then also an opportunity to show off their musical ability and vocals mid-show, declaring the lead guitarist 'the best singer I've ever heard…'
In the middle of his crowd-pleasing performance of '1, 2, Many', Combs pulls out his trademark move of throwing a beer to one eager fan so they can shotgun it together — a memory they are unlikely to ever forget and one we dearly wish belonged to us.
For his big finale, Combs roars out the fan favourite, 'The Kind Of Love We Make', declaring his love for the city and sending fans away with stories of 'I was there' and a serious case of beard envy.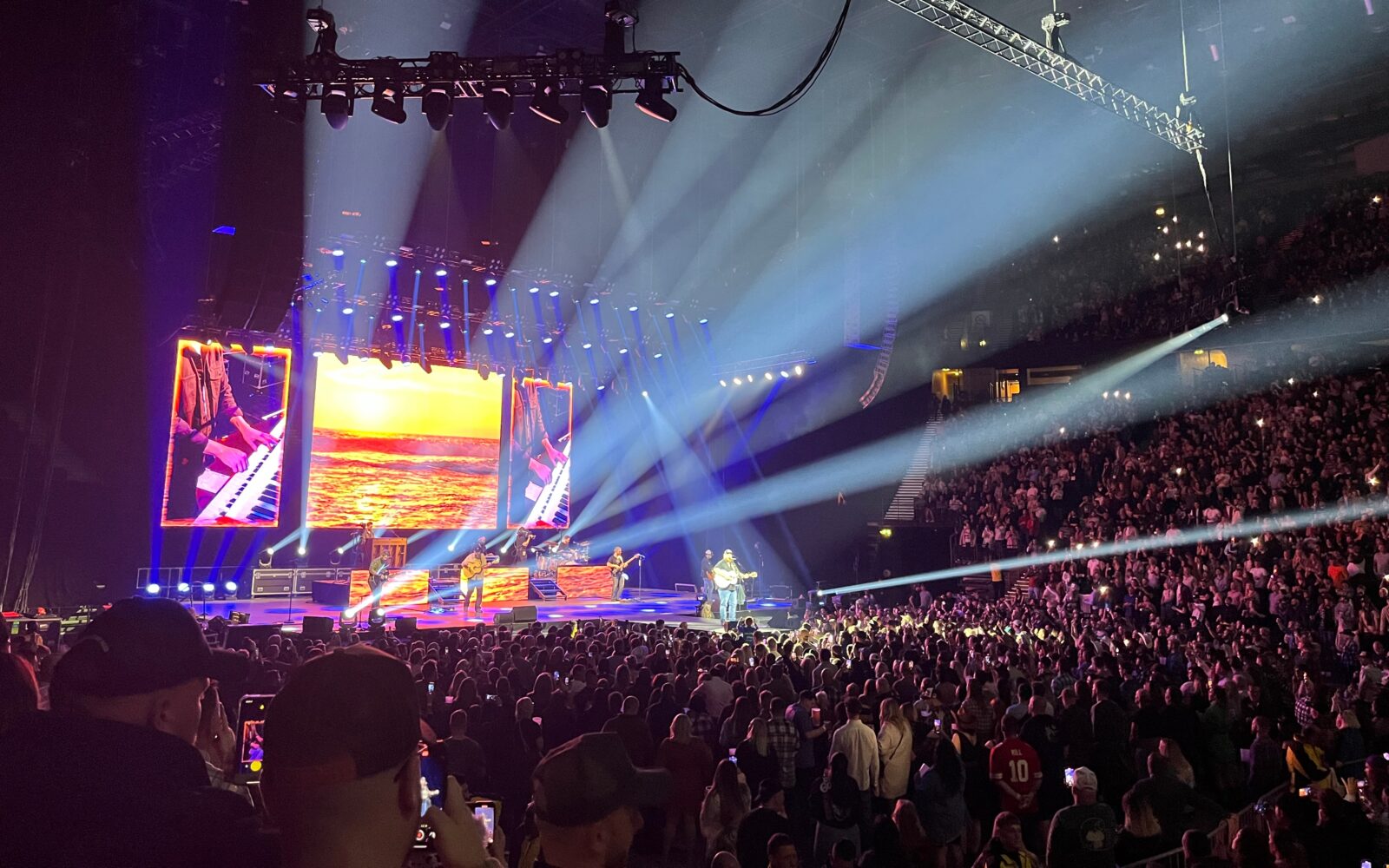 Read more:
In case our affection for the Southern powerhouse wasn't already totally unconditional, he reaffirmed our loves in spades in that moment and with that whole performance.
Nobody yet knows when the Asheville native will be back on UK shores, but given Combs' track record of putting together music we don't think you'll have long to wait, you may, however, need to get in the queue a bit earlier next time.
If you're not already a country music fan, we strongly urge you to give Luke Combs a try and we're fairly certain you'll be a convert in no time — see you at the next one we he inevitable sells out the AO Arena yet again.
For all the latest news, events and goings on in Greater Manchester, subscribe to The Manc newsletter HERE.
Featured Image — The Manc Group