Audio
Pop-punk royalty back at their best — Blink 182 smash second night at Manchester's AO Arena
It was a night filled with nostalgia, expert drum fills, plenty of pyros and just the right amount of toilet humour.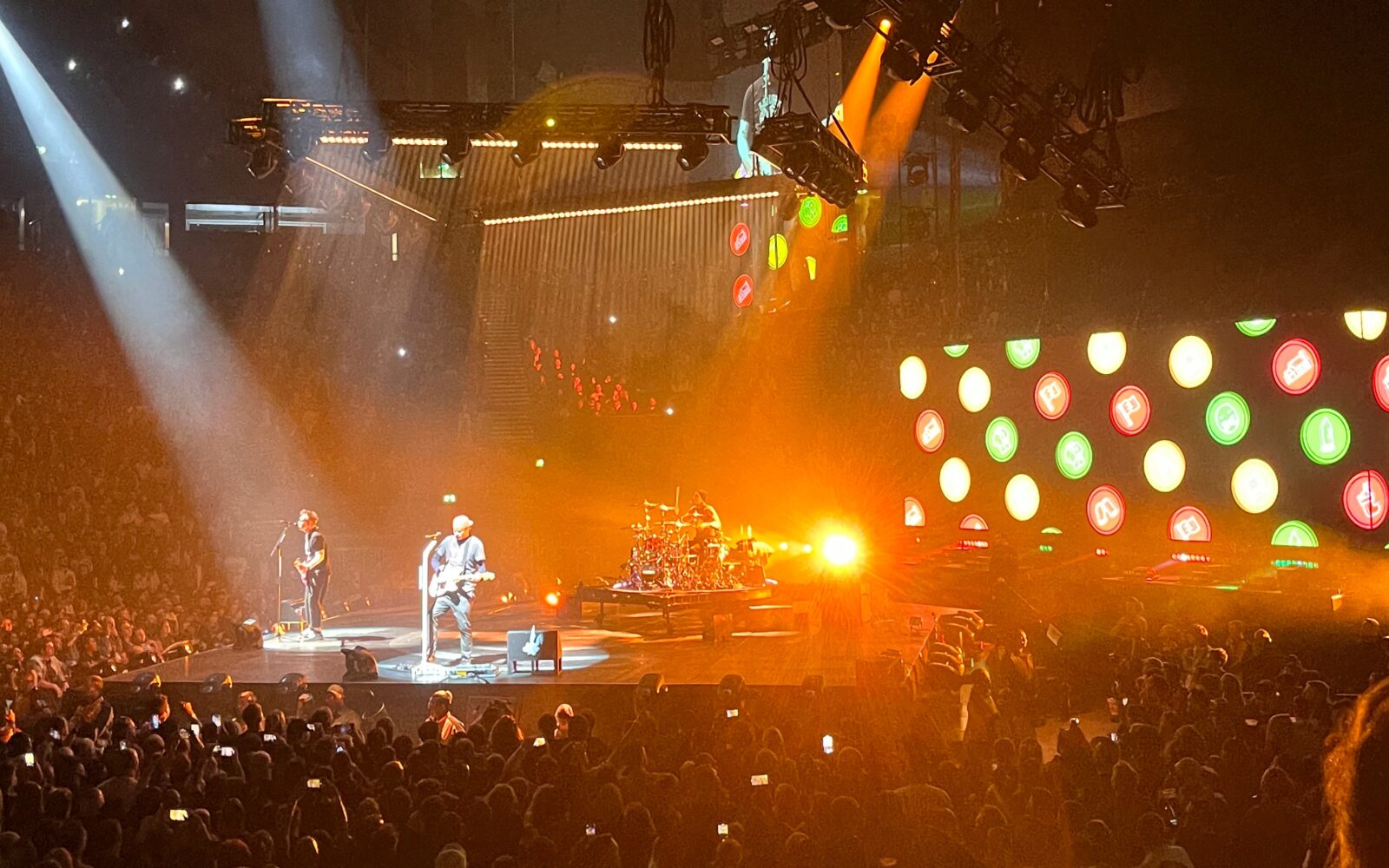 Tom DeLonge, Mark Hoppus and Travis Barker, a.k.a. the original blink-182 as we know and love them, made a final pitstop on the European leg of their world tour on Monday night at the AO Arena here in Manchester.
Having established themselves as pop-punk royalty a long time ago, fans lined up in the cold to claim their spot at the front of the venue to witness the classic blink-182 line-up following bassist Mark's recent battle with lymphoma and DeLonge's long-awaited return to the band once again.

In front of a sell-out crowd of Mancs who were once teenagers listening to the band's iconic sound for the first time, the trio emerged and delivered rip-roaring performances of classics such as 'All The Small Things' and 'The Rock Show', along with new material ahead of their new album release this Friday.

The SoCal rockers sent out waves of nostalgia, with everyone waiting to hear 'What's My Age Again?' and, of course, 'I Miss You', leaving screaming fans asking themselves why they grew up in the first place — us included.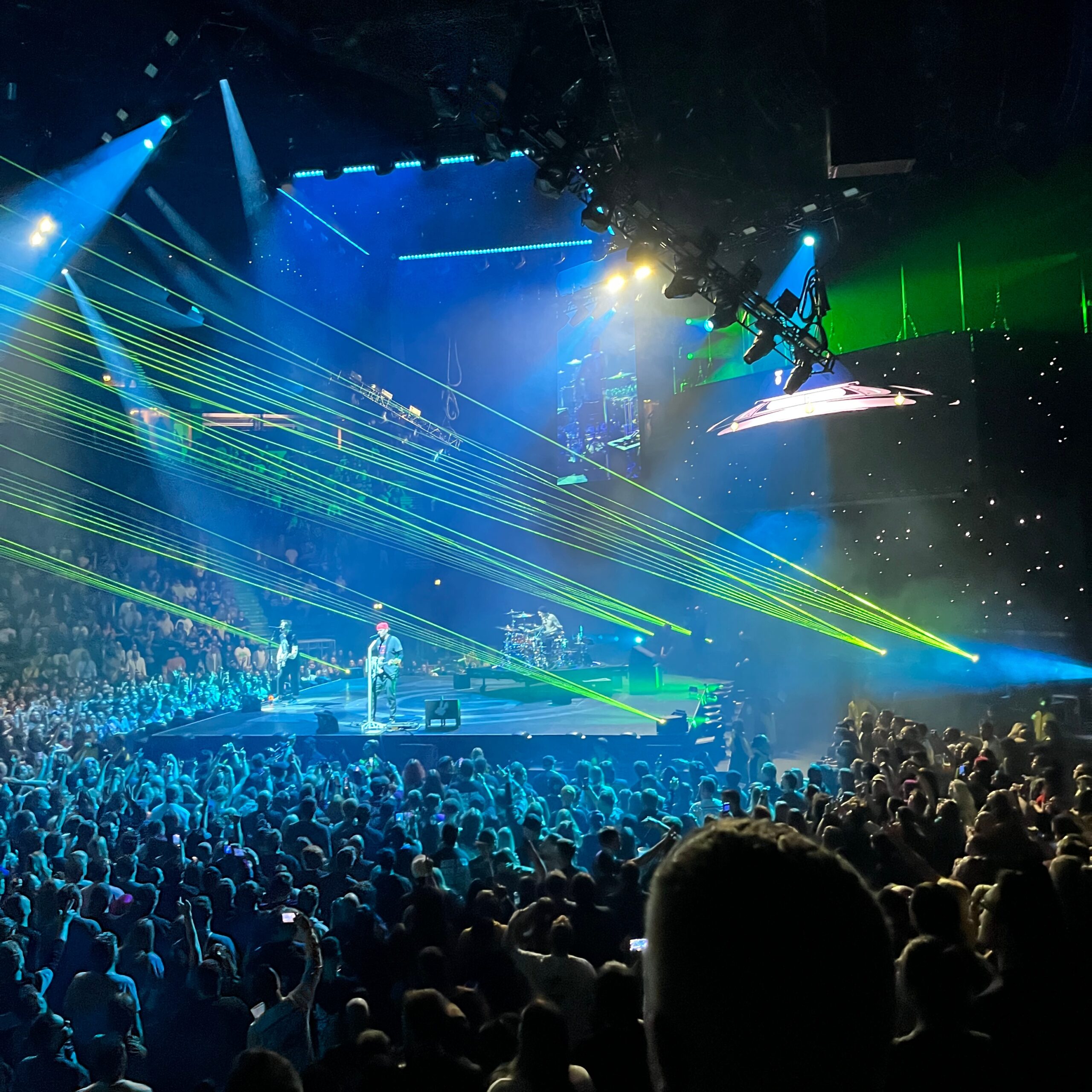 Travis Barker showed off an already bloody, bandaged hand to the camera after taking drumming to a whole other level as per usual, going on to be hoisted 50 feet into the air and continue his stand-out performance as his bandmates lovingly declared him "the best to ever do it".
You'll hear no argument from us.
There was fire, profanity, toilet humour (no surprise there) and just about everything else you could expect from the band who have been causing trouble for over 30 years now, with founding member Mark giving the crowd a heartfelt thank you for "saving his life for a second time."
We knew it would be somewhat of a throwback evening filled with plenty of adolescent abandon and memories of our youth flooding back, but we don't think we were quite prepared for how emotional a night it ended up being.
Read more:
After performing the bulk of the good stuff, the band departed the stage before re-emerging for their encore with a new song fittingly titled 'One More Time'. A stripped-back, tear-inducing ballad centred on the band's newfound understanding of the importance of friendship, notably with each other.
With 20 shows in Europe done, it's time for the band to head back to the warmer climates of the US, with a big gig in Las Vegas the next stop.
Let's hope this is the beginning of a new era for Blink-182 and that Manchester leaves them with enough love to come back One More Time…
For all the latest news, events and goings on in Greater Manchester, subscribe to The Manc newsletter HERE.
Featured Image — The Manc Group