Audio
Blink-182 reunite with Tom DeLonge for world tour and new music – including Manchester date
Say It Ain't So.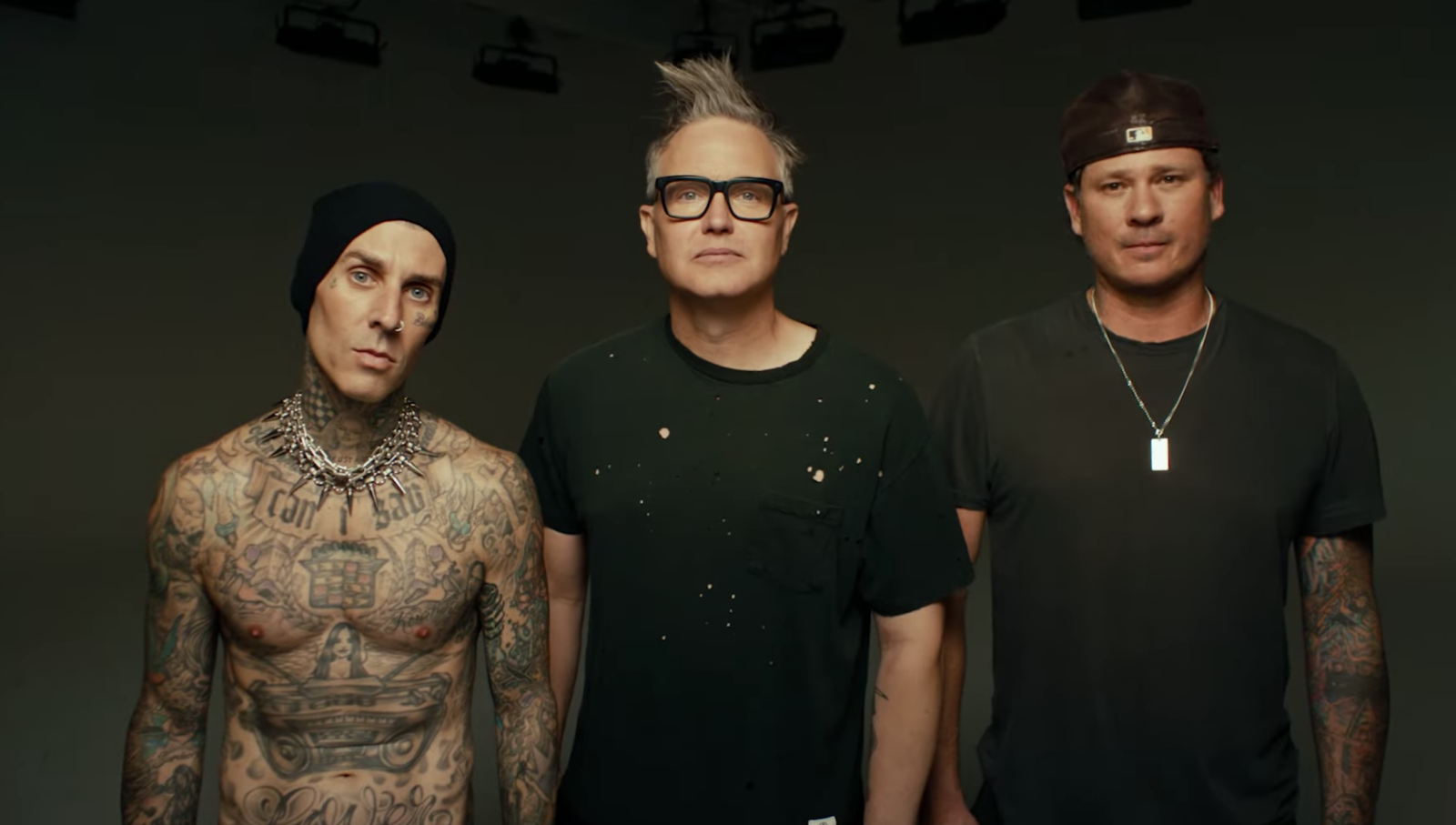 Blink-182 have announced a huge world tour and new music, with former frontman Tom DeLonge back with his bandmates.
DeLonge, who quit the band back in 2015, will be joining Travis Barker and Mark Hoppus for a tour next year, which will include a date in Manchester.
The trio announced the news in typical Blink-182 fashion, with a video full of innuendo.
They posted on Twitter: "We're coming. Tour's coming. Album's coming. Tom's coming. Tickets on sale Monday. New song "Edging" out Friday."
The video shows various characters saying things like: "Every night, I pray for them to come," and "If they're gonna come, I'd better start stretching."
The camera then spins round to the three Blink-182 members staring into the camera (including a topless Travis Barker, naturally).
The video says: "Blink-182 is coming. World tour. New album. New song Edging 10.14.22."
The group first formed in 1992 and released eight studio albums to date.
Read more
Their last two records, California and Nine, were recorded with Matt Skiba as guitars and vocals.
Their tour will take them across South America, the USA, Europe and Australasia.
UK and Ireland dates include Belfast, Dublin, Glasgow, London, Birmingham and Manchester.
Blink-182 will play at the AO Arena on 15 October 2023.
Tickets go on sale from Monday 17 October at 10am local time.
For all the latest news, events and goings on in Greater Manchester, subscribe to The Manc newsletter here.
Featured image: YouTube