Audio
Bluedot issues thank you statement after torrential rain leads to 'heartbreaking' cancellations
The Cheshire-based festival has thanked everyone "who made sure the show could go on".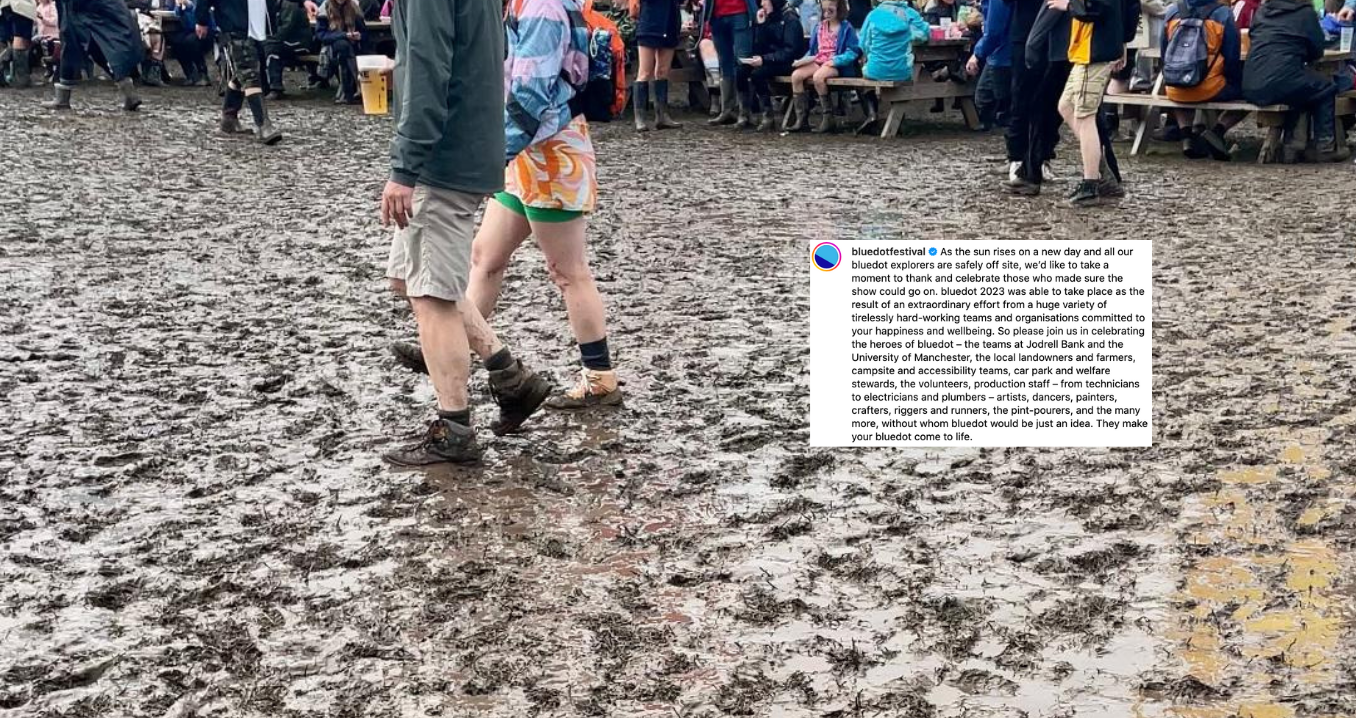 Bluedot has issued a thank you statement to festivalgoers and workers for their cooperation after "unprecedented rainfall" lead to cancellations.
Cheshire's multi award-winning celebration of music, science, and cosmic culture once again took over the grounds of the iconic Jodrell Bank Observatory this past weekend, with Grace Jones, Pavement, Roisin Murphy, Max Richter, and Leftfield among the names gracing the stage and entertaining the masses over the three-day festival.
But in case you hadn't heard, it was a bit of a wash-out.
While we're no stranger to heavy showers in Greater Manchester and the North West, it's fair to say July has been a particularly soggy affair, and none more so than this past weekend – with torrential rain coming down thick and fast for basically two days straight.
Of course, with rain that heavy falling all across the region, it was expected that some disruption would be caused to pre-planned outdoor events, but after continuous hours of showers throughout Saturday, Bluedot organisers deemed it to be an "unprecedented rainfall", and were forced into the "heartbreaking decision" of denying entry for day ticketholders on the final day of the festival.
The festival urged Sunday day ticketholders "please do not travel" to the event.
In an official statement issued last Sunday morning, organisers said: "It has been determined that while muddy, the arena ground condition allows us to go ahead with our plans for today's programme – but only for people already here at the festival.
"We've had an unprecedented amount of rainfall over the past seven days that has seen the water level reach saturation point during the night, rendering our day ticket holder car park, pick-up and drop-off point and entrances impassable due to standing water."
Staff at the festival worked hard through the night to deal with the situation, but conceded that it had "reached the point where it was not possible to accommodate further audience vehicles on site".
Ticket refunds are to be issued, the festival confirmed.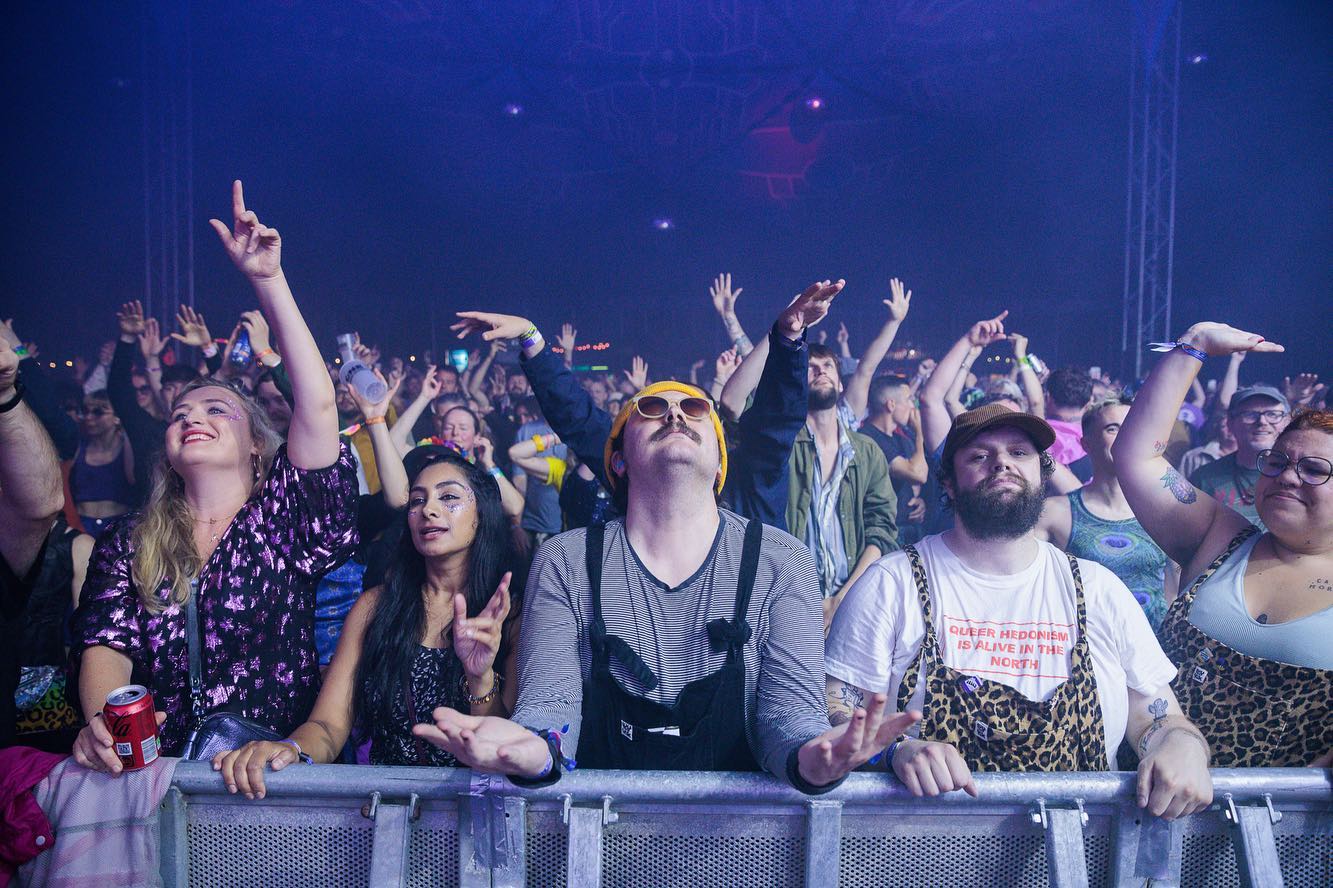 Now, a few days after the 2023 edition of the festival has drawn to a close, Bluedot has issued another statement to "celebrate" all the attendees, workers, teams and organisations, and volunteers "who made sure the show could go on", and has thanked them for their support and continued cooperation across the weekend.
"bluedot 2023 was able to take place as the result of an extraordinary effort from a huge variety of tirelessly hard-working teams and organisations committed to your happiness and wellbeing," the festival said in its thank you statement.
The festival admitted that, without all of these people, "bluedot would be just an idea", and are responsible for making attendees' experiences "come to life".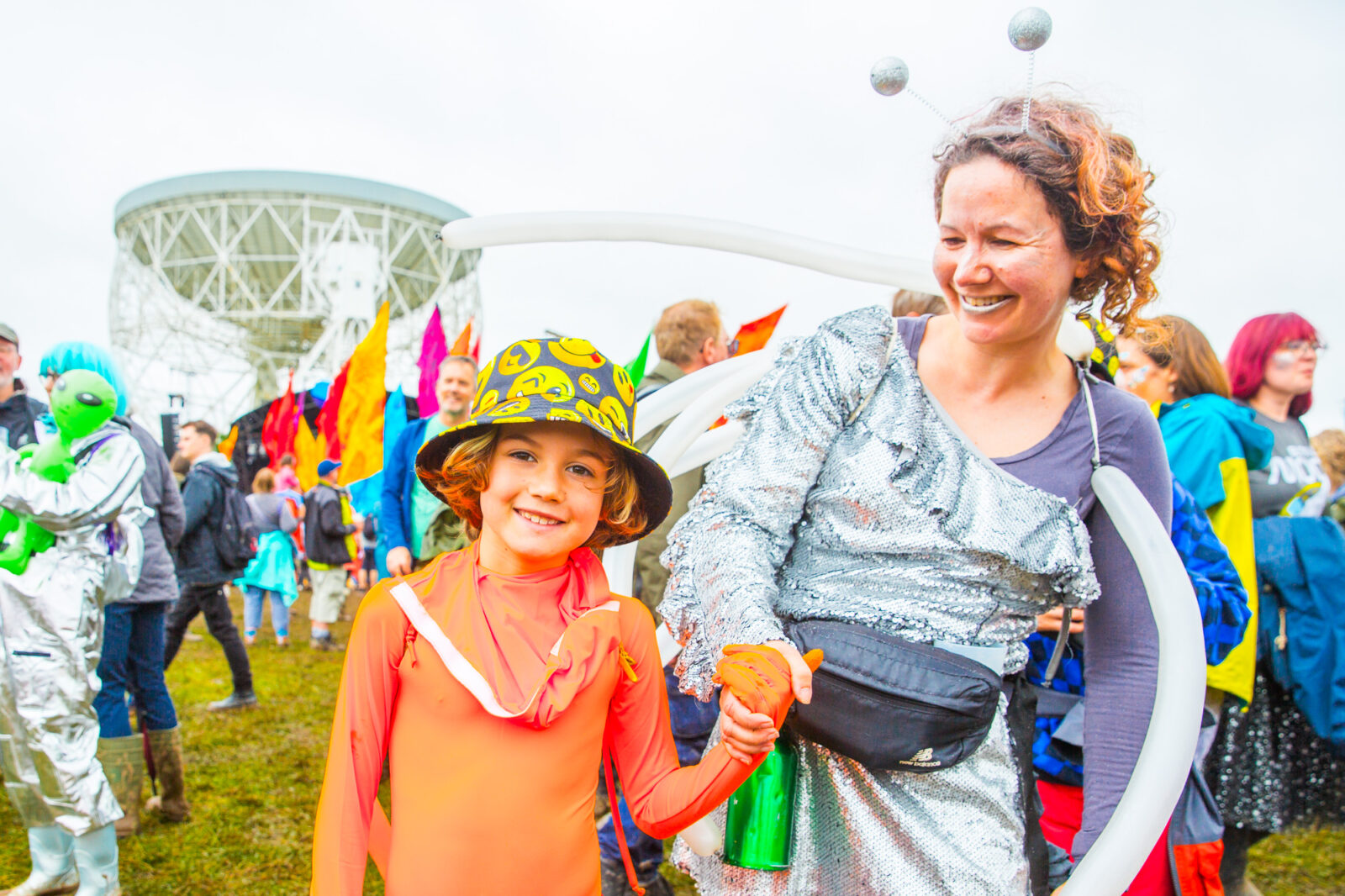 The statement continues: "Most of all, we must thank you – our wonderful bluedot explorers – who, despite everything, waded through mud to surf the cosmic waves to achieve something against the odds; an amazing collective action to make fun, wonder and joy our world, just for a few days. We deeply appreciate the support we have received, both on site and online. The community of music, science and culture fans we are so fortunate to host, has come together stronger than ever.
"Our sincere apologies again to those who could not join us on the last day, which was a heartbreaking decision.
"Having had a chance now to see the extent of the challenges we faced, we hope you understand our predicament and our reasoning. We are happy to share the update that all our ticket agents have now confirmed Sunday ticketholders will receive refunds directly within five days."
Bluedot closed out its statement confirming that an FAQs page has been set up for anybody who is expecting a refund, and that it will be pushing back its planned onsale of 2024 tickets until it has dealt with all refunds.
Read more:
FAQs can be found on the bluedot website here.
Featured Image – The Manc Group