Audio
Chris Moyles branded an 'offensive', 'insipid half-wit' for labelling unsigned artists as 'crap'
The music community has expressed its overwhelming disappointment in the radio veteran. Some of his older comments are also being dug out.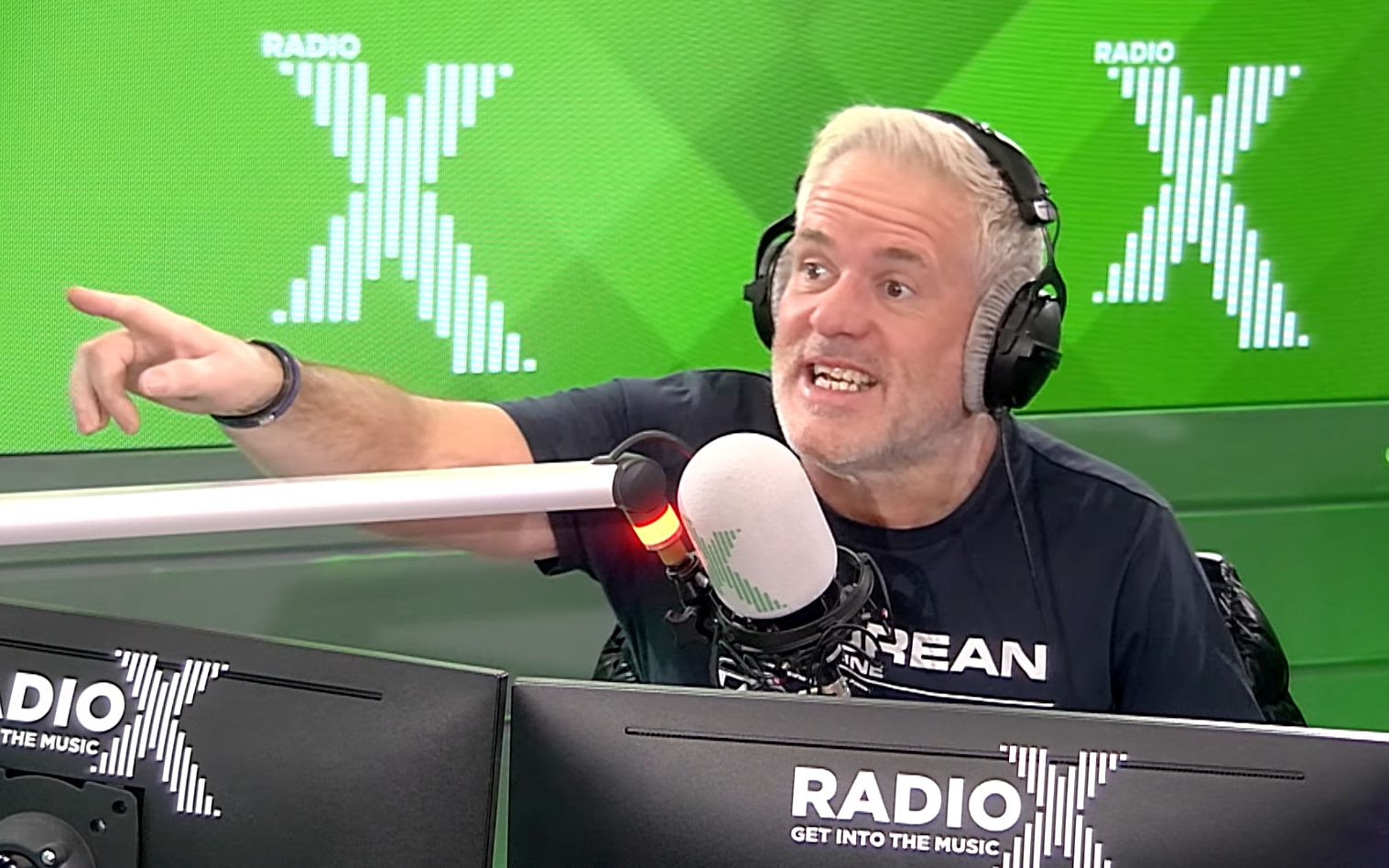 Chris Moyles has come out with arguably one of the worst takes we've heard in a long time after he said he doesn't play new music because he believes "most unsigned musicians are crap".
Oh dear, Chris…
Speaking on his self-titled morning show on Radio X last week, the former BBC Radio 1 DJ and industry veteran was trying to defend criticism that he doesn't play enough new music.
Despite insisting that "that's not what [his] show is about", which may have been reason enough to stop the conversation there, Moyles decided to double down and share his opinion on the wider music scene.
Responding to his listeners, he said: "the real reason is, and this will blow their tiny minds and they'll hate this, the reason why we won't play unsigned bands is because — and there are exceptions to the rule — but the main reason is that most unsigned bands are crap. I'm sorry, but that's the truth."
To absolutely no surprise whatsoever, the 48-year-old is being absolutely rinsed, with his claim being labelled everything from "shocking" and "ridiculous" to "an embarrassment", not to mention several declaring him a "self-indulgent pr*ck" and insisting that he should "hang [his] head in shame".
Moyles has always been somewhat of a divisive figure, even hinting at his Marmite-esque reputation whilst appearing on I'm A Celeb at the end of 2022, but most people seem to be in agreement on this one: it's a pretty ignorant and callous take.
Artists and music lovers across social media have come out to rubbish the ill-thought-out judgement. Even station colleague John Kennedy had to make sure people knew these were solely the opinions of Moyles and not necessarily that of Radio X.
The first, most obvious thing to state is that every band or solo act was once an unsigned musician and, as countless pointed out, without exposure from the likes of radio DJs some of the world's greatest ever artists may have never come to be.
Scottish four-piece The Lutras were one of countless to state their disappointment, issuing the following statement on their Twitter:
"Very disappointing to hear. No wonder up-and-coming bands struggle to get any airplay at all when the people who are supposed to be scouting them are saying they're mostly crap and complaining about it. Rotten attitude. Chris Moyles, sort it out or f*** off"
Beyond his knowledge and opinions on music, many have also come out to suggest that the Leeds-born disc jockey has said plenty more upsetting things than this in the past, highlighting numerous controversies that many may not be readily aware of. Warning: it makes for rather unpleasant reading.
Read more:
Fortunately, back here in Manchester, our music-loving city is still doing its best to spotlight up-and-coming talent as it should.
Mayor Andy Burnham recently handed out the inaugural 'Artist of the Month' award to The KTNA in January, crucially giving them that very same air-time on BBC Radio Manchester that Moyles seems so quick to overlook.
Furthermore, music legend Johnny Marr and The Salford Foundation Trust recently gave local lad John Denton and his band, The Height, a huge boost in their fledgling music career too.
Don't look down on people trying to make it, be more like these legends.
For all the latest news, events and goings on in Greater Manchester, subscribe to The Manc newsletter HERE.
Featured Image — Chris Moyles (via Instagram)/Radio X (via YouTube)