Audio
Morrissey takes aim at Capitol for promoting Sam Smith's 'satanism' but 'censoring' him
He also argues that the record label are in breach of contract.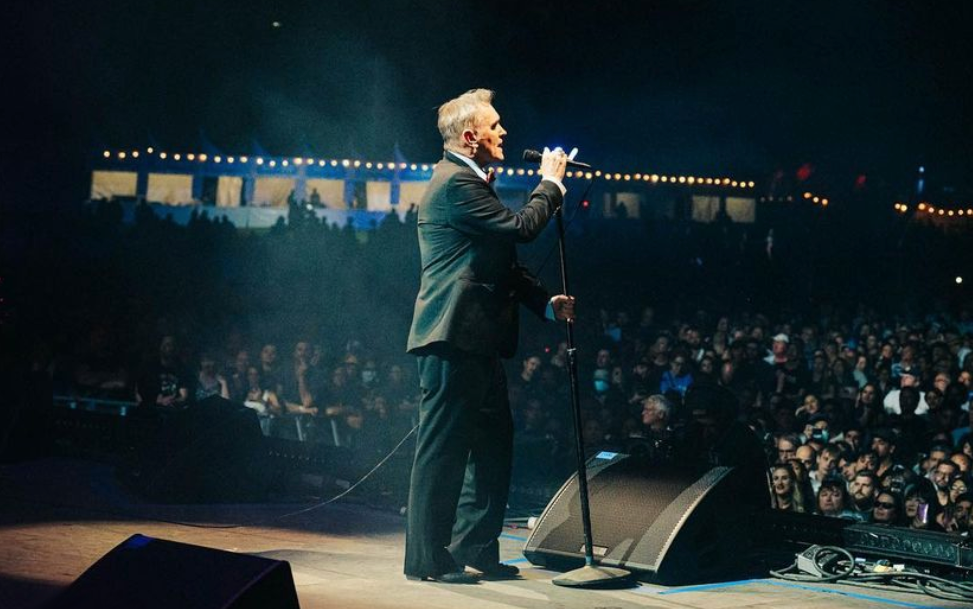 Music legend Morrissey has criticised Capitol Records for promoting Sam Smith's divisive new material whilst refusing to support his.
The former Smiths frontman turned controversial solo artist parted company with Capitol at the end of 2022 after they refused to release his latest album, Bonfire of Teenagers, the name and title track of which centre around the Manchester Arena attack.
Back in December, Morrissey's team said he had "voluntarily withdrawn" from all association with the company and now believes that they may have signed on for the record in order to 'sabotage' it.
Now, following the release of Sam Smith's latest album and his much-talked-about live performance at the Grammys, the Manchester local has taken aim at his former employers for promoting Smith's 'satanism'. In case you haven't seen what he and many others are discussing at the minute, here it is:
Issuing a statement on his website, the 63-year-old's representation wrote the following:
"Capitol Records (Los Angeles) proudly promotes Sam Smith's 'satanism'; yet they consider the honest truth of Morrissey's factual 'Bonfire of Teenagers' to be their biggest threat and they will not release it despite their contractual obligation and promise to do so."
Morrissey's album was due to release this month and included a number of collaborators such as Chad and Flea from Red Hot Chili Peppers, Iggy Pop and Miley Cyrus.
However, following the backlash after performances and the lyrics from the lead single were shared online, Cyrus (who provided backing vocals on the track) asked for her contributions to be removed.
Read more:
Capitol ultimately decided they were no longer willing to publish the album knowing that the subject matter could cause distress and further controversy. The Davyhulme-born musician is no stranger to causing a stir.
As a result, the record still remains unreleased despite Morrissey alleging that the label are in breach of their contract and accusing them of hypocrisy.
Much like the discussion surrounding Sam Smith's Grammys performance, we suspect this is a situation that won't be resolved any time soon.
For all the latest news, events and goings on in Greater Manchester, subscribe to The Manc newsletter HERE.
Featured Image — Morrissey (via IG)/GRAMMYs