Audio
Courteeners at Heaton Park – aggressively nostalgic joy for Manchester indie kids
A very special night for the Middleton boys.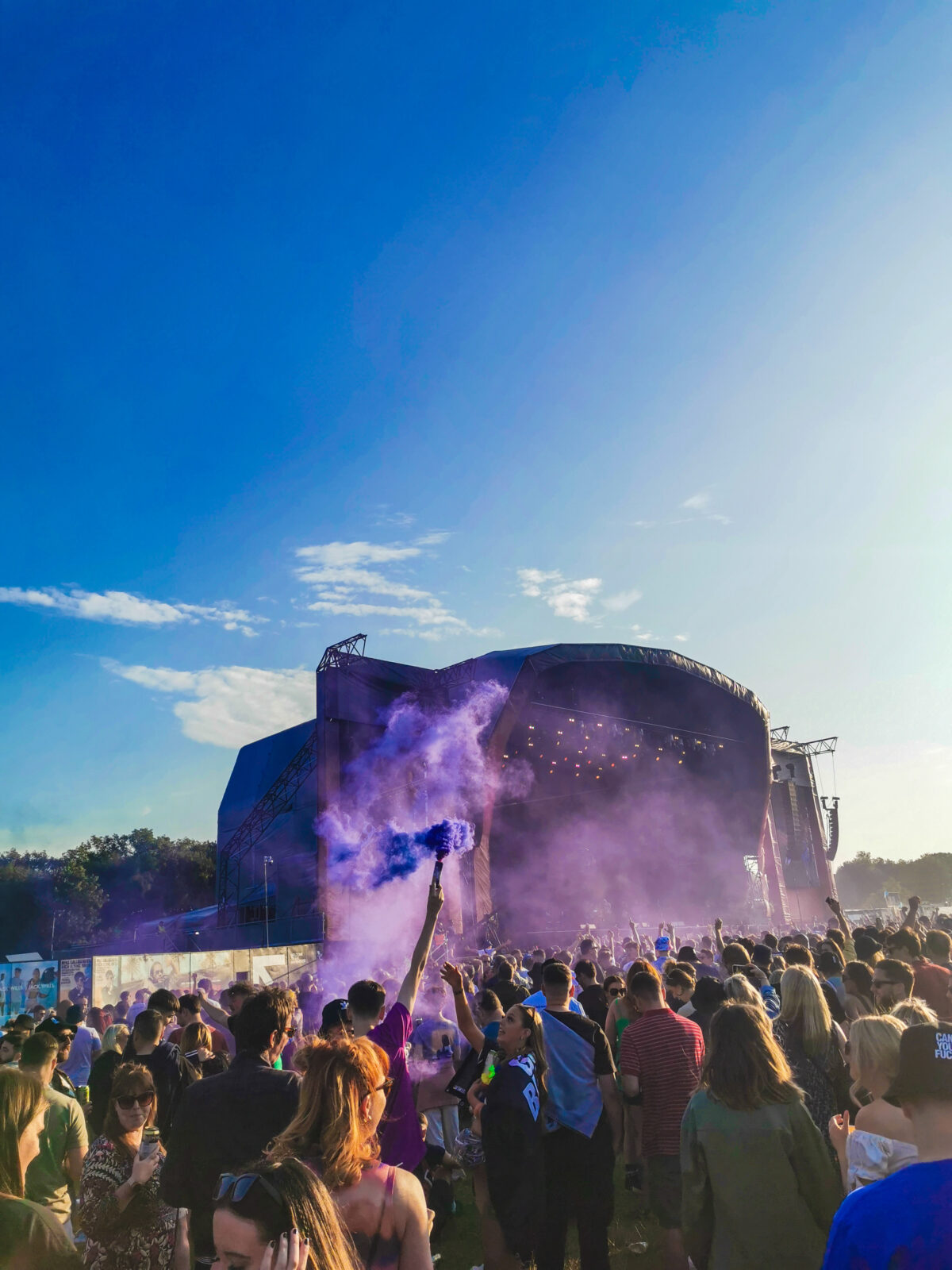 As nights out go, it doesn't get much more Manc than this – Courteeners, back in their home town, in a field, in front of tens of thousands of adoring fans.
This gig – their third in Heaton Park – is for a very special occasion. The group are here to celebrate the 15th anniversary of their eponymous debut album, St Jude.
It's an album that means so much to so many – a coming-of-age record, the soundtrack to countless sticky nights out in our city, the album that proved Manchester's music scene had so much life after the Madchester era.
It's also a record-breaker, recently hitting number one and going Platinum 15 years after its initial release.
So with 40,000 Courteeners fans pouring in to the outdoor arena that will later become Parklife's main stage, you know you're in for a night of rowdy noughties indie nostalgia.
Songs from that iconic St Jude album are peppered in throughout Courteeners' set, which ends up spanning almost two hours.
It's hard to pick out the songs that meant most to us all.
At any other gig it's pretty obvious which are the crowd favourites, the ones that get everyone chanting together and throwing pints and bouncing in unison. At a Courteeners gig in Manchester – it's all the same. It's all one massive, very loud, non-stop sing-along.
You know the sort. You make friends with 200 new people because everyone who walks past wants to sling their arm over your shoulder and have a cuddle and belt some lyrics into your face.
Snippets of conversations overheard in front of the stage are heartwarmingly nostalgic.
During Acrylic, I hear one person turn and say 'Oh my god this was my polyphonic ringtone at uni'.
During Please Don't, we catch someone easily in their 40s giddily preparing to scream 'It's got f*ck-all to do with me' at their friend before bursting into peals of laughter.
When How Come hits the speakers, someone immediately bursts into tears and wails 'I miss uni', despite definitely graduating in 2009.
As wild and rowdy as a Courteeners crowd always is, the atmosphere is almost aggressively happy. There's a moment where all the people who are on shoulders congregate together for a two-storey cuddle with strangers.
Even during a very quiet acoustic section, where we're left begging for the speakers to be turned up a bit, there are enough people squawking along to keep energy levels high, especially when the tempo picks up enough for Smiths Disco
It means as much to the band as it does to us, that much is clear. Liam takes a moment to tell the audience: "We're nothing without everyone standing in this field."
And then the sentimental moment is over, replaced with screams and flares in all different colours, with Not Nineteen Forever arriving in a burst of colourful streamers blasted from the stage.
Courteeners wrap up with What Took You So Long, leaving Heaton Park once again in a blaze of grinning glory.
Read more
Featured image: The Manc Group