Audio
Courteeners smash records by topping charts 15 YEARS after album release – and celebrate in a local pub
Then they went and celebrated in a local pub.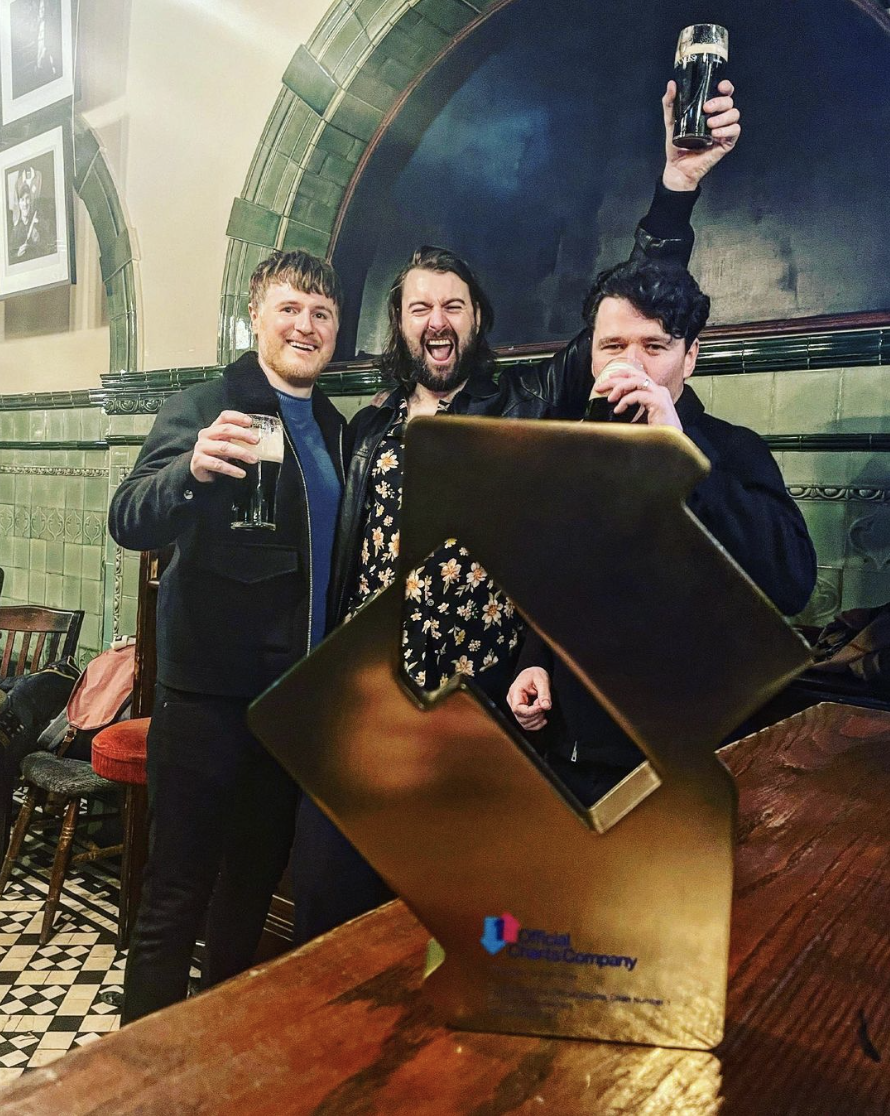 Courteeners have just made history by hitting the top of the charts with an album that was released 15 years ago.
The wildly popular local band's debut album has just hit the top of the UK Albums Chart, despite being released way back in 2008.
St Jude reached number one over the weekend thanks to the band re-releasing a 15th anniversary edition, featuring remastered tracks, rarities and previously-unreleased material.
It's a record-breaking achievement, becoming the album with the longest time between release and charting at number one in history – hitting the top spot a staggering 14 years, 9 months and 14 days later.
And Courteeners celebrated their in perfect fashion, with a trip to one of Manchester's best pubs.
Liam Fray, Michael Campbell and Daniel 'Conan' Moores all headed out for celebratory pints, in Liam's own bar Smithfield Social, and in one of the city's most historic boozers.
The frontman shared a photo of them clutching pints of Guinness in Mr Thomas's Chop House, with their gold Number One trophy perched on the bar.
He captioned the photo: "Good things come to thems that wait."
Liam also shared a selfie with the prize, writing: "Wow. Love to everyone involved. This record changed our lives. You guys changed my life. Thank you from the bottom of my heart. NUMBER F***ING 1."
Courteeners are also only the third band in Official Chart history to reach number one with a re-released album, joining The Rolling Stones and The Beatles. Casual.
St. Jude includes three Official Top 40 singles (Not Nineteen Forever, No You Didn't, No You Don't and What Took You So Long?), and previously peaked at number four.
Speaking exclusively to OfficialCharts.com, Courteeners' Liam Fray says: "Good Things come to thems that wait. God bless the fans."
Read more
Featured image: Instagram, @what_liam_saw