Audio
A night of nostalgia, flamethrowers and pop-punk magic: Fall Out Boy smash the AO Arena
The pop-punk pros were at their finest and provided plenty of pageantry to boot.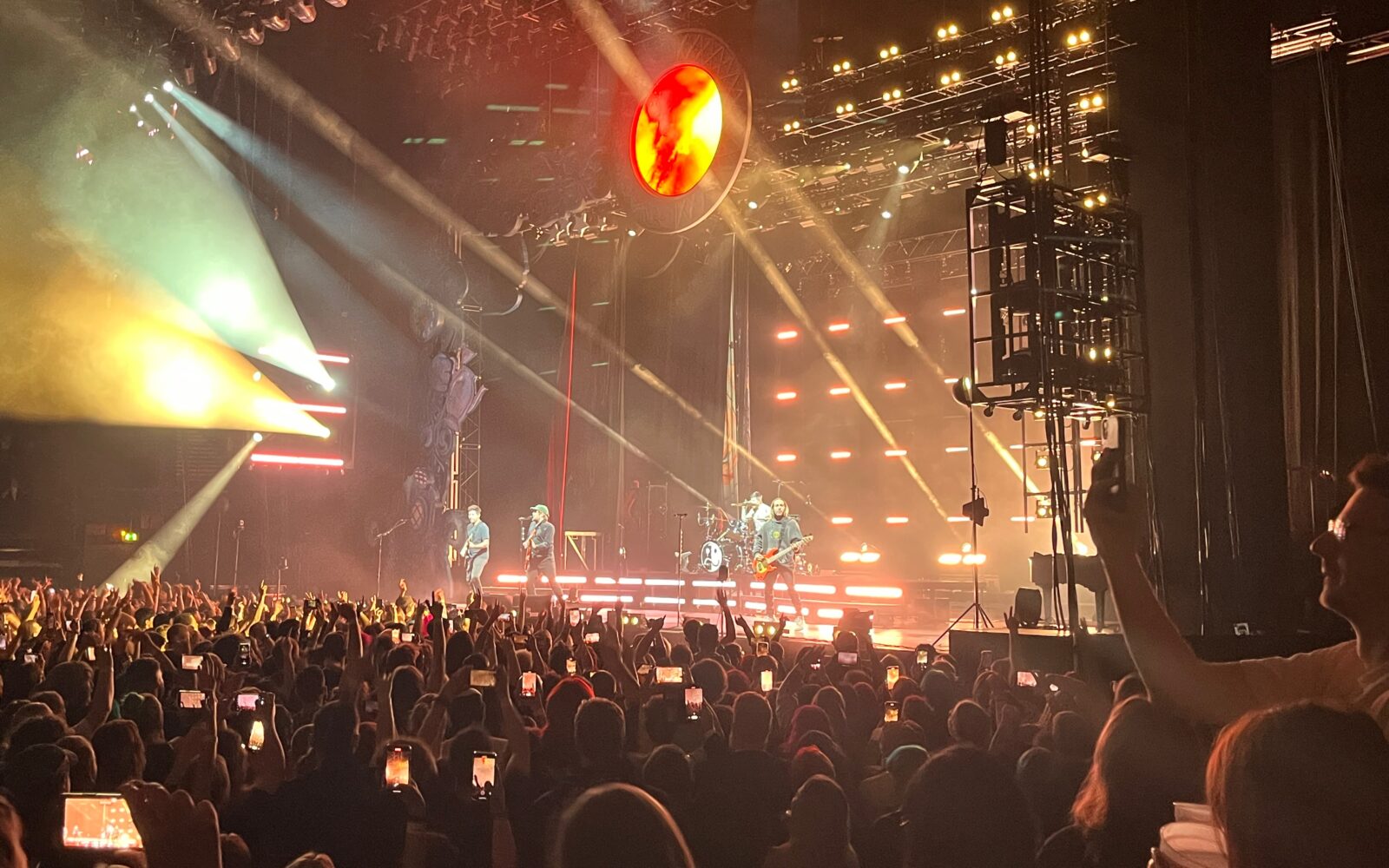 After pop-punk mega group Fall Out Boy announced they were once again hitting the road
for their latest lap of the Earth and its best arenas, fans scrambled for tickets to catch
another glimpse of the band that once took up prime real estate on their iTunes playlists.
In support of their eighth studio album, So Much (For) Stardust, the band from a sleepy suburb
north of Chicago embarked on a tour that has already taken them across North America and Europe, before heading off to South East Asia and Australia at the end of this year.
Thankfully, one of those stops was at Manchester's very own AO Arena…
Having sold over nine million albums and counting, the American rock icons know a thing or two about how to sell out an arena, so as we entered the concourse the droves of early-arriving fans sheathed in black merchandise and brightly coloured hair comes as no surprise.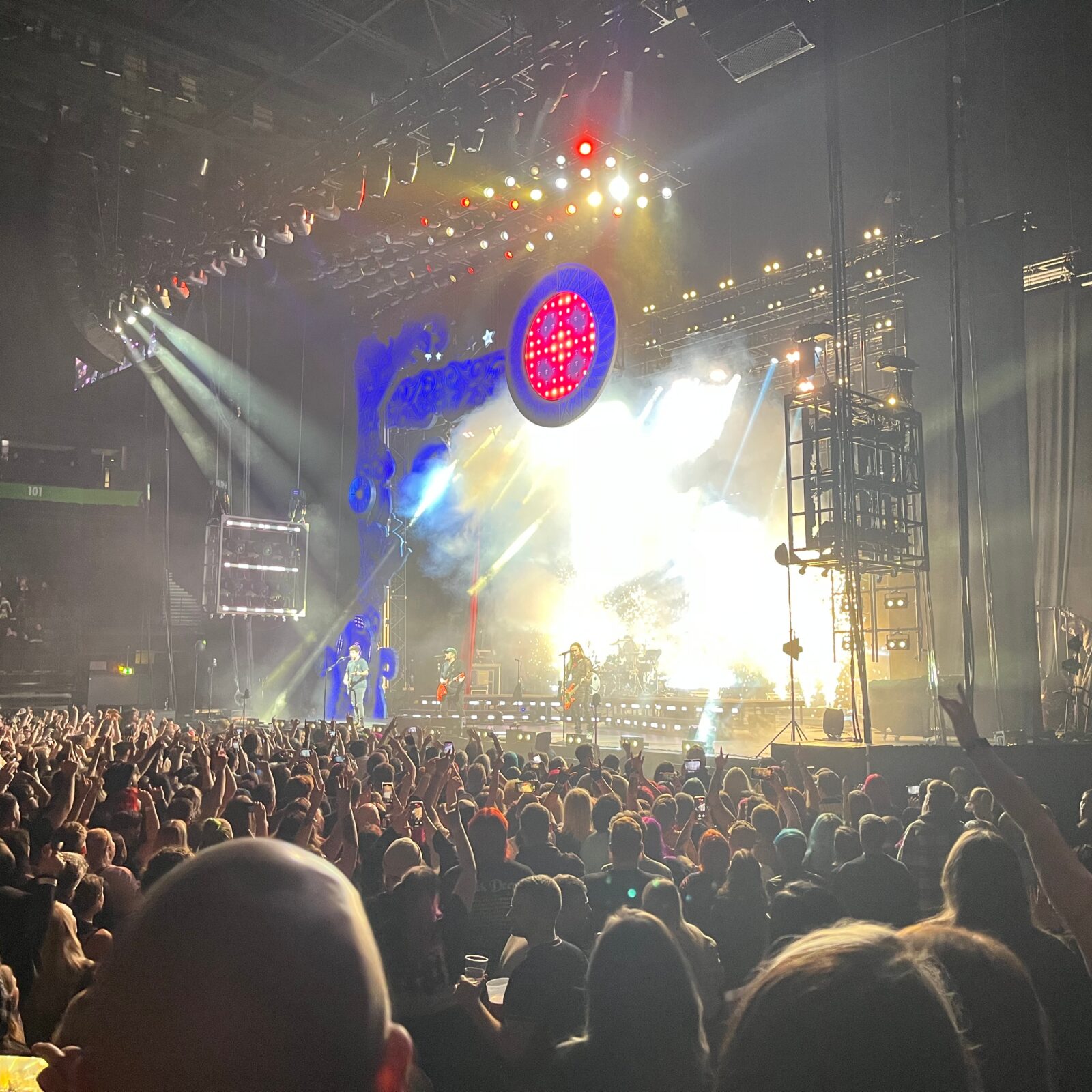 With Sunday pints at the ready, a sudden darkness triggers deafening screams from the
congregation of both first-timers and day-oners who've waited five long years to sing their
favourite emo anthems with the guys who first put them together.
In a blaze of pyro and smoke, the foursome burst onto the stage with the energy of four
teenagers after a wholesale crate of Red Bull, lifting the roof off the arena with their iconic,
deafening sound. It's like they haven't aged a day.
Blatantly ignoring fire safety protocols, bassist Pete Wentz had strapped a flame thrower to
the neck of his guitar and was sending plumes of fire into the sky at every possible opportunity.
It doesn't take long to pull out the big guns — no, not the aforementioned fiery guitar of death, but the hits we've come to know and love the band for over nearly two decades.
Riveting performances of 'Sugar, We're Going Down' and 'Uma Thurman' set the tempo early on in the show, with the raw harmony of the crowd taking over virtually every chorus they've practised in their cars over and over again.
Lighting up their 11th appearance in Manchester, the band continued to dig into the archives
of their storied discography, giving fans both in the stands and fans in the mosh pits a mix of the
big radio hits and some of the lesser-known tracks which separate the hardcore from
everyone else.
The set felt like a miniature Tomorrowland, with winking trees, oversized starfish, talking moons; a giant Doberman and even a mystic eight-ball looming high in the sky which Wentz used to determine which song would be next on the hit list — whether genuinely random or completely scripted, it was cool.
Frontman Patrick Stump then took a moment mid-set to give fans a piano rendition of
everyone's favourite power ballad, 'Don't Stop Believin", which left some fans feeling like they were stuck in some Glee-based alternative reality or the final episode of The Sopranos (if you know, you know).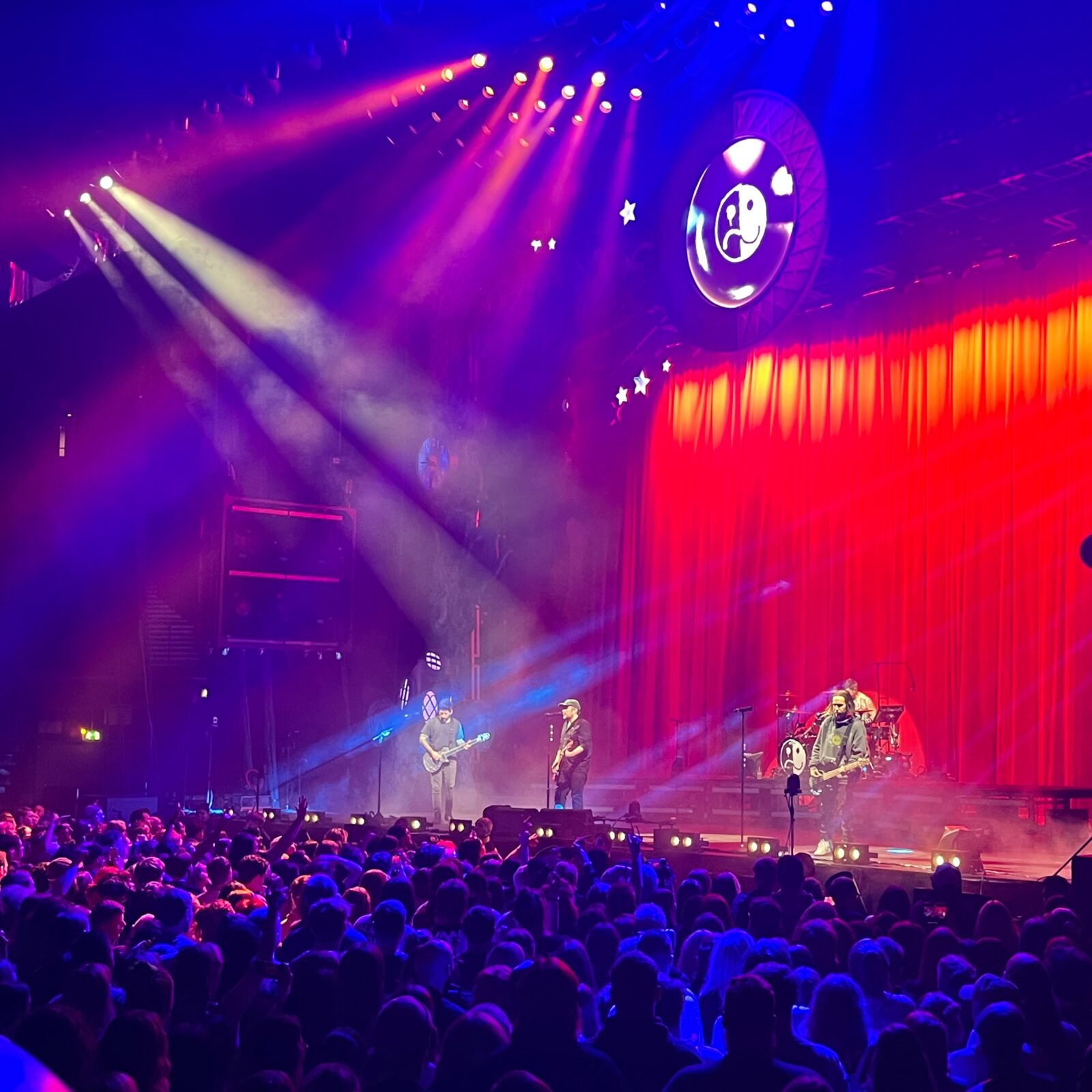 Read more:
They even made time for a bit of magic, as Pete disappeared behind a black sheet and reappeared in the middle of the crowd to give floor-dwelling fans a close-up masterclass on bass, much to the delight of everyone in his immediate vicinity and those on his route back to the stage. These boys like pageantry.
Closing out an epic show, the guys go back to their roots with some classic Fall Out Boy,
performing band favourite, 'Saturday', from their debut album, Take This to Your Grave.
It was an incredible way to end the weekend and, from the fans, a warm welcome back on a cold
October evening. If only the clocks had gone back mid-performance, we could have gotten one more hour of Fall Out Boy smashing the AO Arena. Guess you can't have it all — either way, what a show.
'Til next time, thanks for the memories. For instance, any excuse to relive the pleasure of seeing them at that very last-minute surprise Band on the Wall gig earlier this year too:
For all the latest news, events and goings on in Greater Manchester, subscribe to The Manc newsletter HERE.
Featured Image — The Manc Group