Sponsored
Manifest, Manchester's free music festival, returns for winter shows at The Oast House this weekend
Free music from noon until the late hours. Christmas has come early.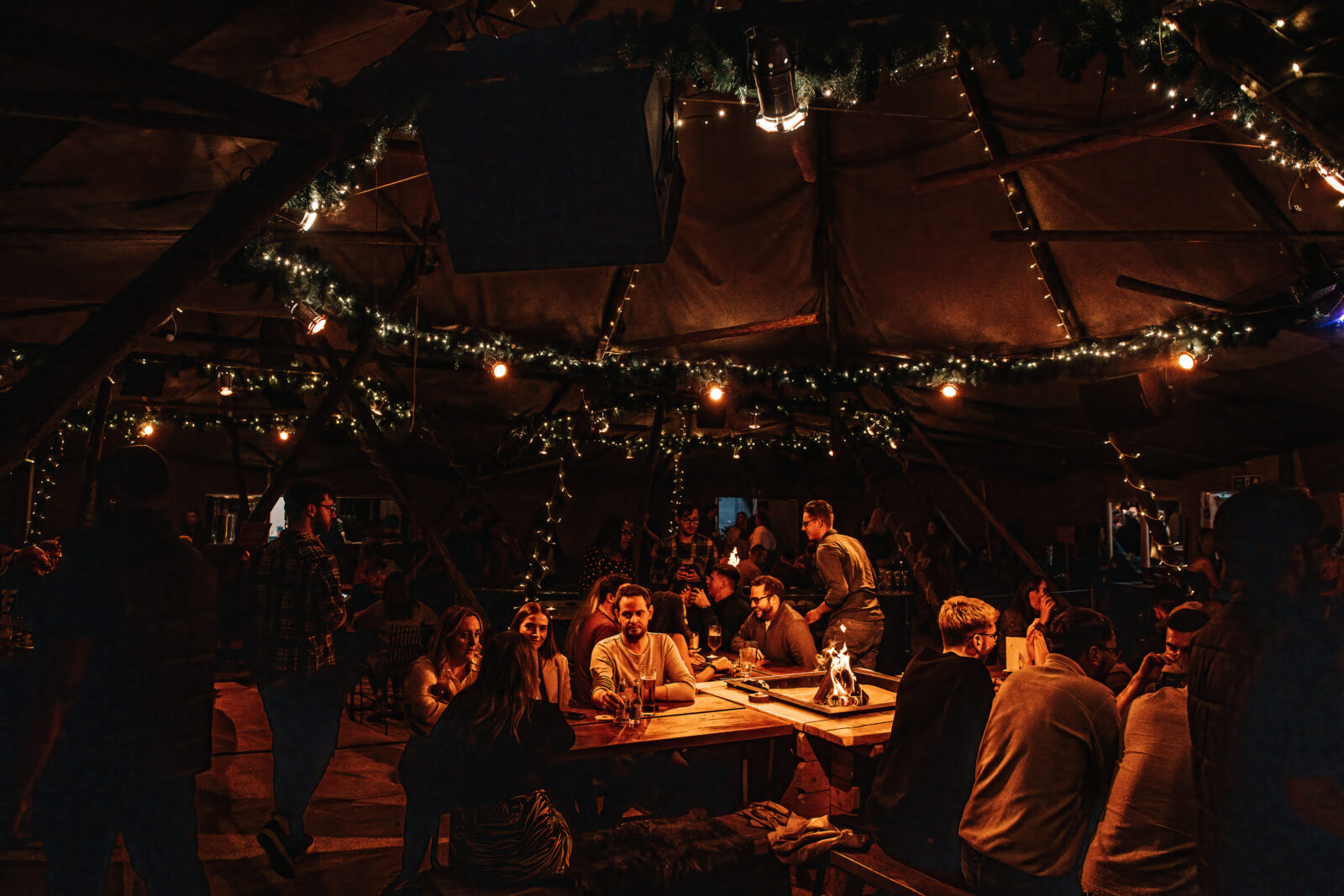 If you've never been to Manifest before, Manchester's regular free music festival, then you're seriously missing out — lucky for you, it's coming back this winter so you've got plenty of time to make it right.
Following a successful season of seven jam-packed events throughout spring and summer, the Manifest live music festival will once again be taking over award-winning bar The Oast House, only this time with a festive twist.
Taking place inside The Oast House's famous winter hideaway, 'The Teepee', which opened for the season earlier this month, the now Manc-favourite event will see bands, solo artists, duos and taking to the stage throughout the day with interludes from resident DJs running into the night.
The first winter Manifest festival will kick off on Saturday, 28 October with a packed roster of musicians playing live from 1pm and well into the small hours — after all, it's always a party atmosphere around these parts.
Anyone going along can expect a festival atmosphere all day and night with everything from rock, pop, soul, R&B, funk, disco and blues on show.
Then, as night falls, The Teepee — which has become something of a local institution come the winter time — gets into full swing, with guests gathering around roaring fires and underneath twinkling fairy lights as they drink and dance the night away to the live music being played inside the tent itself.
Once again, the best part about this festival is that it's completely free to attend and there is no pre-booking required; just turn up (we'd recommend as early as possible as this place gets busy) and enjoy yourself along with hundreds of other Mancs.
Securing a seat is of course on a first-come, first-served basis but don't worry, there's still plenty of room on the terrace and inside The Teepee where people will spend most of their night on their feet anyway. Manifest is a music festival after all we're talking about Manchester on a weekend — who's wasting time sitting down?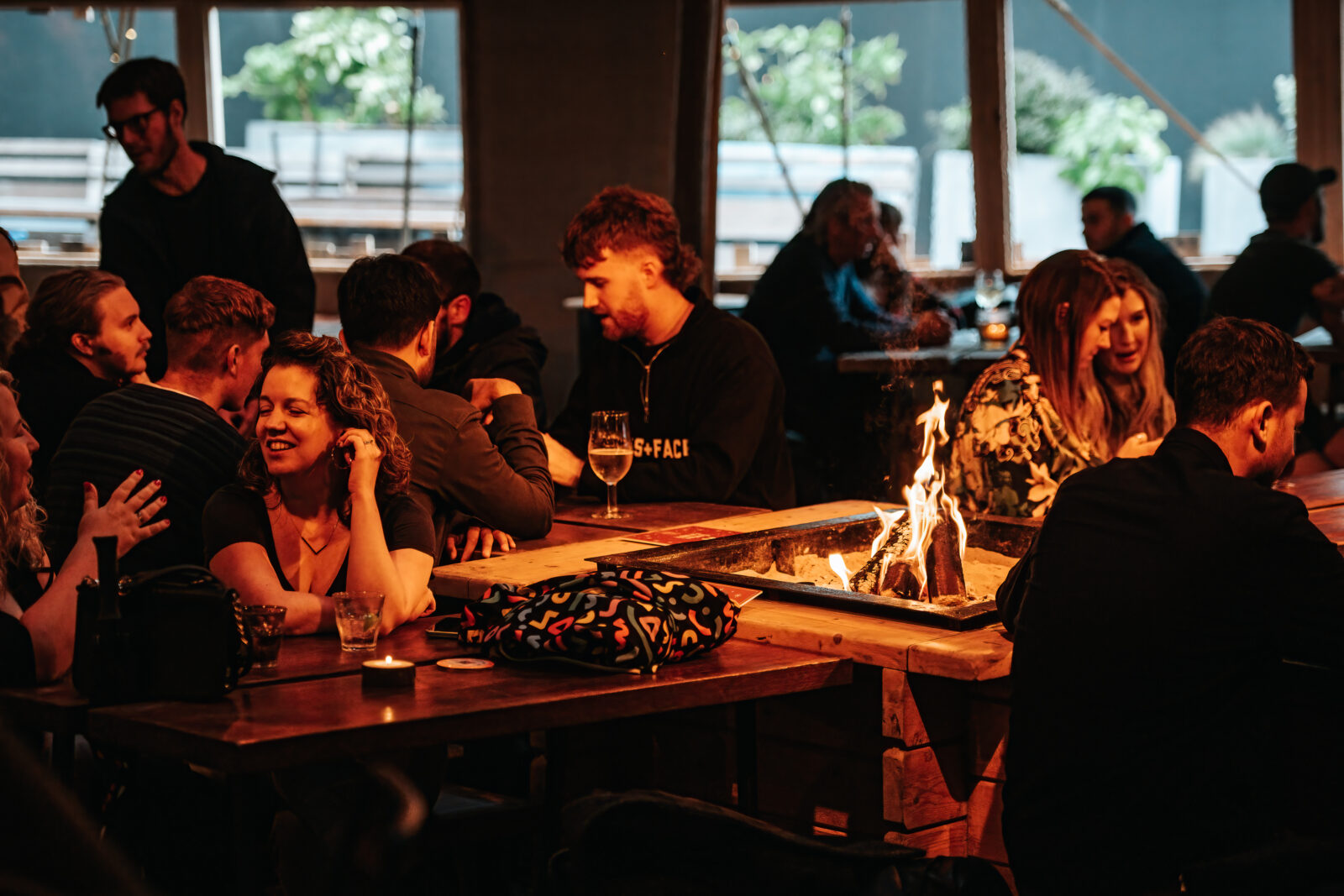 Read more:
Of course, to fuel all that singing and dancing, you'll need to get some scran in you. Fortunately, The Oast House's street food style menu will be on offer throughout and having enjoyed it many times ourselves, we can vouch for it being the perfect way to line your stomach.
From seasonal signature dishes like northern poutine with bone marrow gravy and Shorrock's Lancashire cheese, katsu chicken fries, chicken or plant-based gyros; stacked burgers, hot wings, hanging kebabs and more, there's pretty much something for everyone.
Better still, even if this weekend is too short notice for you and you've already made plans, fear not: not only is Manifest returning to The Oast House again on Saturday, 25 November but regardless of whether the festival is one, The Teepee has live Manc musicians playing every single night of the week — again, all completely free to enjoy.
There are plenty of places to enjoy the winter festivities in Manchester during the build-up to Christmas, but The Oast House is well and truly up there with our all-time favourites.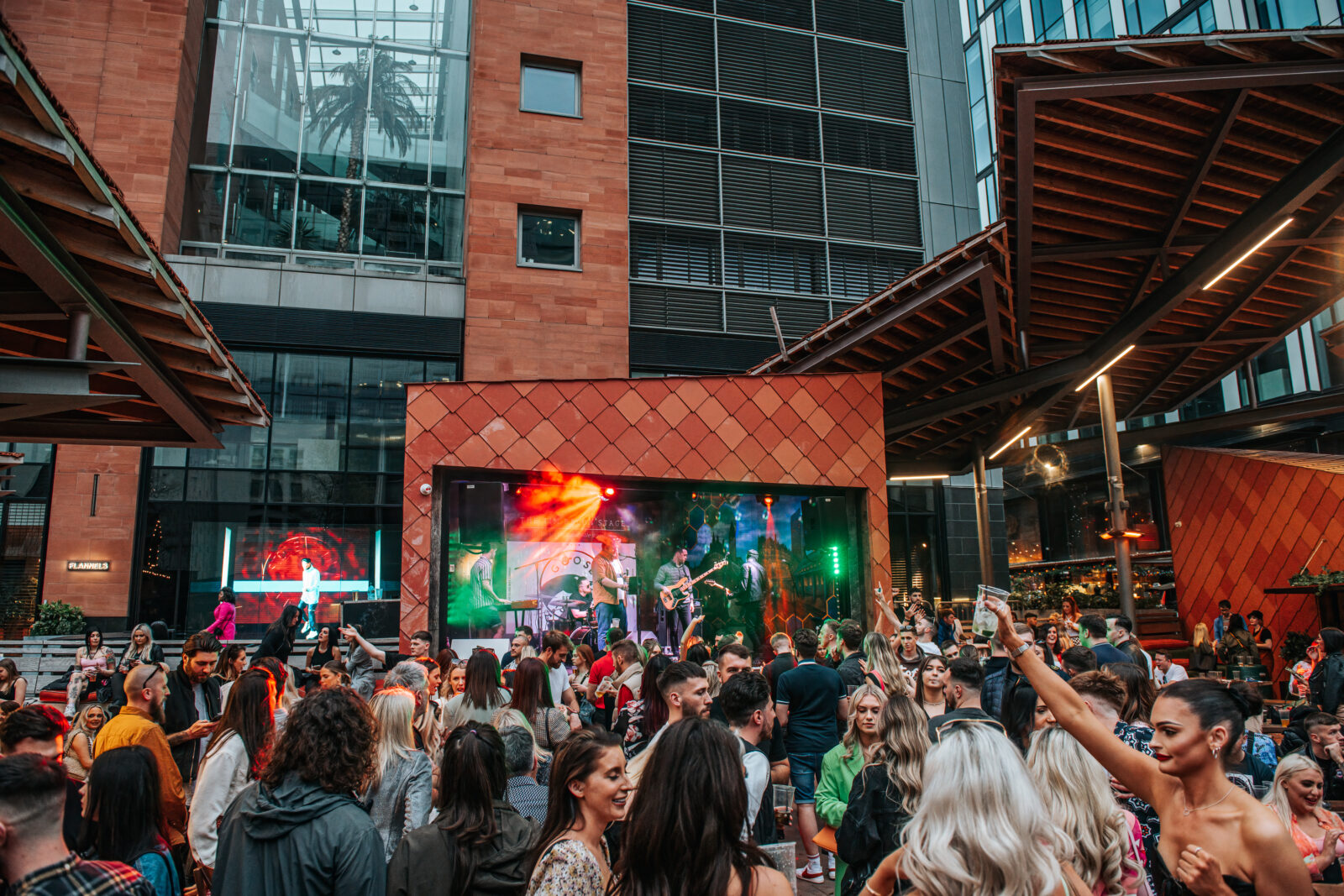 For all the latest news, events and goings on in Greater Manchester, subscribe to The Manc newsletter HERE.
Featured Image — Supplied