Audio
Back to where it all began — The Chemical Brothers mind-bending performance at Manchester's AO Arena 
Still picking up pieces of our brain from the floor. What a show.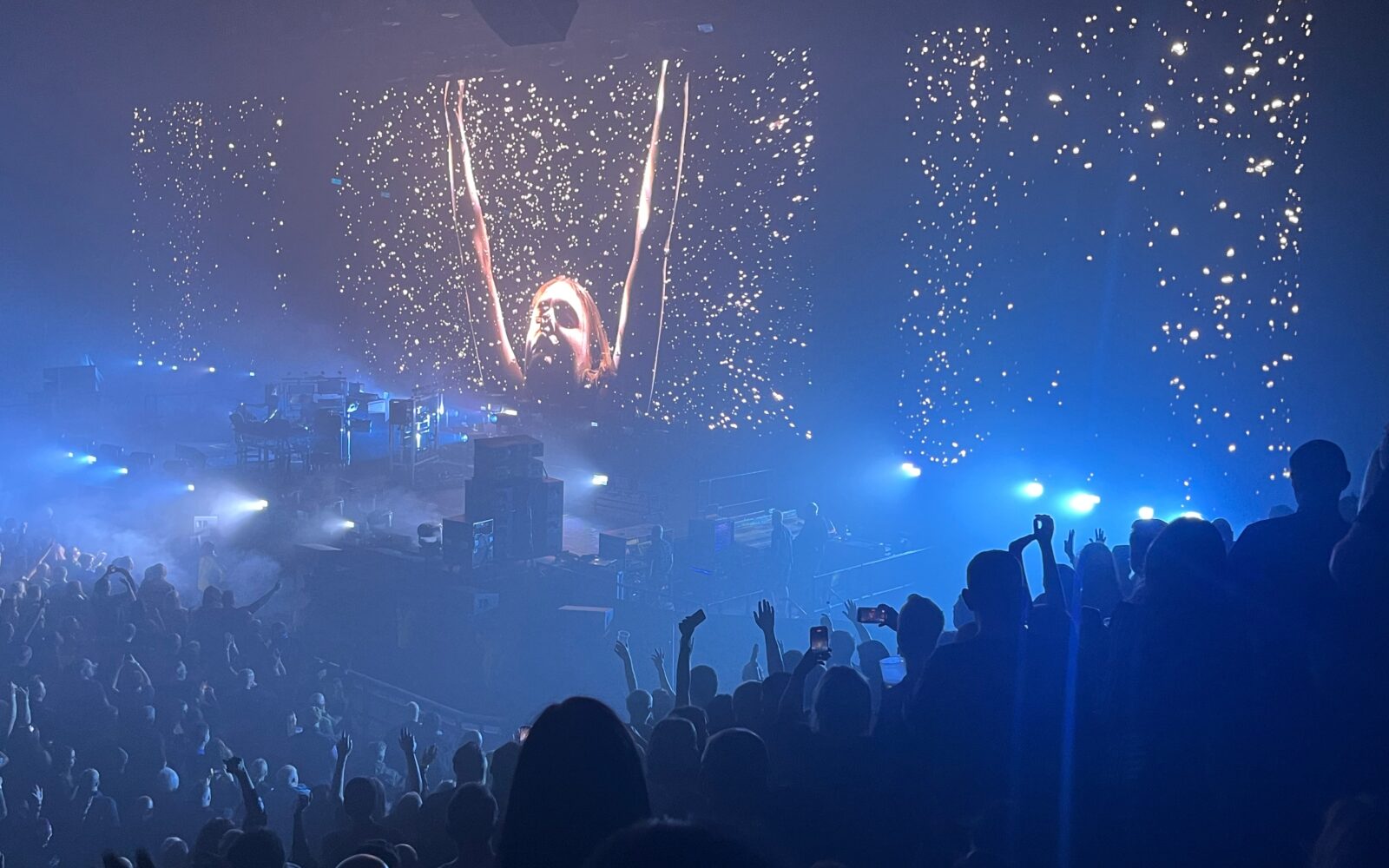 Thirty-something years after they first met at the University of Manchester, Ed Simons and Tom Rowlands, better known by their legendary electronic alias, The Chemical Brothers, returned to where it all began to kick off the Halloween weekend at the AO Arena.
Spending their formative years in the midst of the 'Madchester' scene, the globally renowned group got the ball rolling on their DJ career by showcasing their skills and enthusiasm for acid house and techno at house parties across the city and former club nights like Naked Under Leather at the long since closed Old Steam Brewery on Oxford Road.
For the pair of precocious producers, it was their uni days when they reached their music maturity; fast forward 30 years and here we are: ten studio albums and six Grammy Awards later, waiting for them to emerge from the smoke in a venue with equally iconic status.
With the arena floor filled from back to front and fans packed shoulder to shoulder across both tiers, the big-beat dance duo launched into a sensational set with two of their biggest hits, 'Go' and 'Do It Again', signalling to the crowd that there's been no slowing down even after all these years.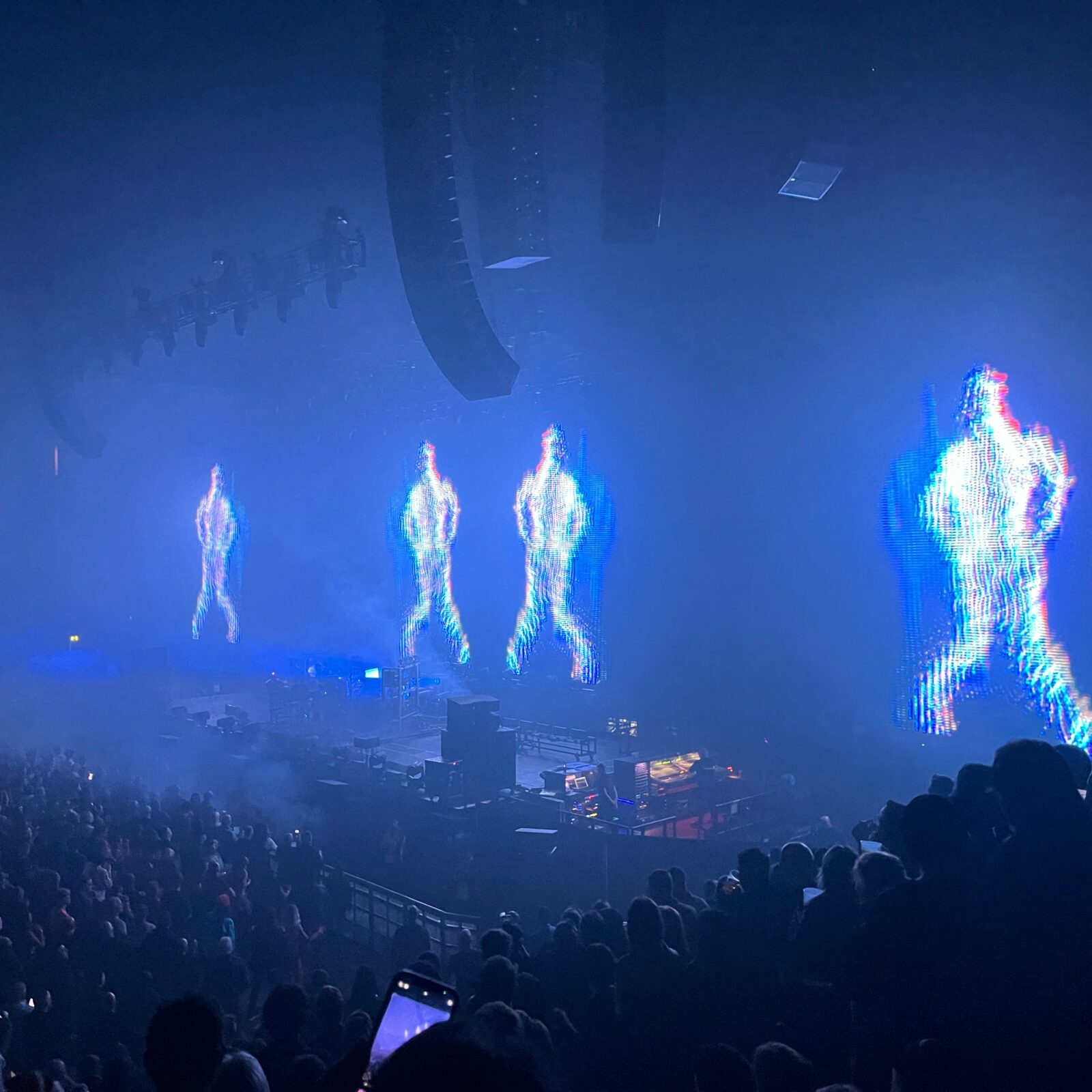 In typical Chemical Brothers style, the visuals accompanying the music helped create a fully immersive audio-visual experience and almost alternate reality — at least for a couple of hours, anyway.
With Japanese-inspired dancing figures, painted ominous faces and mesmerising artwork splashed across gigantic screens, lasers flying across the audience and disco balls sending blinding beams of light in every direction, there was mind-bending pageantry with every track.
Stopping halfway through their practically pulverizing set, the superstar DJs turn up the lights and raise their hands in worship of the loyal fan base they've built over the past three decades.
The former Glastonbury headliners went on to showcase some material from their new album, For That Beautiful Feeling, seamlessly blending new and old tracks and reinforcing the fact that regardless of age or the electronic scene looking very different these days, they are still well and truly at the very top of their game.
WARNING: FLASHING LIGHTS — and lots of them.
Read more:
After grooving their way through two hours of psychedelic visuals, deafening bass and plenty of reverb, 28,000 sore eardrums made their way to the exit already wondering when The Chemical Brothers will make their next homecoming appearance.
One thing's for sure, you'll find us first in line next time they do.
If you ever wanted to learn more about how these two legends of the genre got their start and how Manchester served as their proving ground all the way back at the beginning, you can check our recent interview with Ed Simons himself, who made it apparent just how much love they still have for this city.
And last but not least, be sure to keep up to date with all the latest Manchester music news over on The Manc Audio.
For all the latest news, events and goings on in Greater Manchester, subscribe to The Manc newsletter HERE.
Featured Images — The Manc Group