Audio
Noel Gallagher would 'never say never' to an Oasis reunion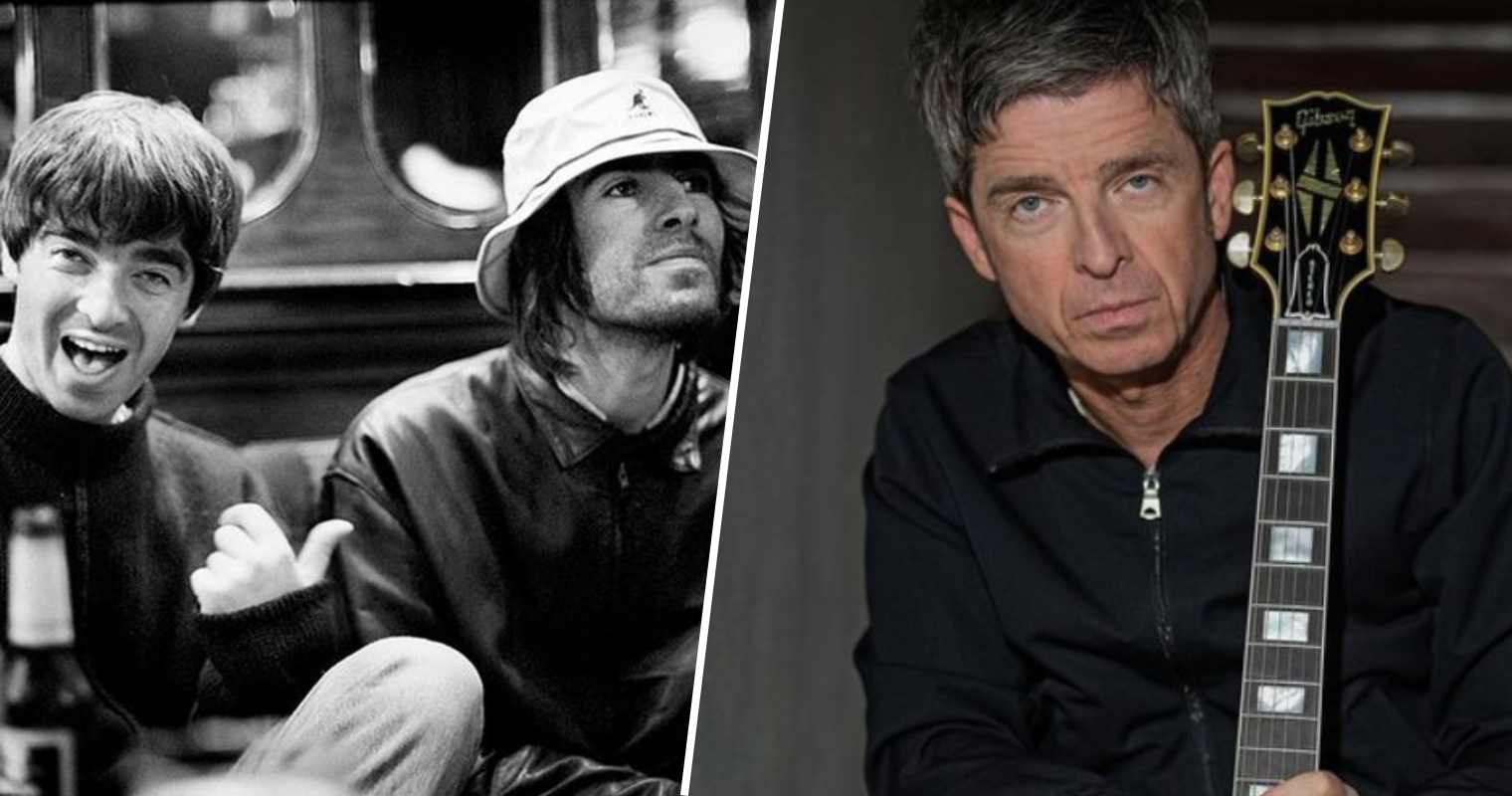 Right, don't get ahead of yourselves, but Noel Gallagher has revealed that he would "never say never" to an Oasis reunion in a recent interview. Battle stations, people…
Speaking to BBC Radio Manchester's Mike Sweeney on Tuesday, the older Gallagher sibling conceded that he could never rule out the very rare possibility of the band getting back together, but clarified that "it would have to take an extraordinary set of circumstances".
Noel, his brother and the rest of Oasis famously parted ways back in 2009 after the 55-year-old artist and songwriting legend detailed an incident prior to a festival show in Paris, going on to confess that he "simply could not go on" any longer.
The Gallagher boys have been warring ever since and while music lovers have been calling out for a reunion for more than nearly a decade and a half, it's never really been on the cards. Does this change things?
Liam, 52, famously buried the hatchet (at least on his behalf) years ago, telling 5 News "bring it on" back in 2013″ and insisting that he's been ready to try and reconcile for some time.
As recently as February 2022, the iconic and quintessentially Manc lead singer said "we should have never split up" and that he would love for the two to arrive at some kind of resolution.
Back in 2020, right in the middle of the pandemic, the former Oasis and Beady Eye frontman turned solo artist even 'demanded' a reunion with the overarching goal of raising money for the NHS.
Sadly, Noel never got back to him.
Read more:
Both artists have gone on to have successful solo careers, playing massive gigs at the likes of Heaton Park, Glastonbury, Reading and Leeds as well as Oasis's spiritual second home, Knebworth.
Noel Gallagher's High Flying Birds have also recently released a new single, 'Easy Now', announcing that their fourth studio album, Council Skies, is set to release on 2 June. Meanwhile, it looks like Liam has been busy taking digs after his brother split from his wife, Sara MacDonald, after 22 years.
It might still take a miracle for an Oasis reunion to actually come to fruition but we can dream and this is the first time we've heard both brothers say it isn't entirely off the cards at the same time — and hey, at least we have new music in the meantime.
Not long ago, Liam also explained that Noel no longer speaks to his eldest brother Paul either, stating that he would love for the trio to mend fences for the sake of their mum, Peggy.
Go on, do it for mum, lads.
For all the latest news, events and goings on in Greater Manchester, subscribe to The Manc newsletter HERE.
Featured Image — Noel Gallagher/Liam Gallagher/Oasis (via IG)