Audio
Liam Gallagher set to play Oasis' Definitely Maybe in full for the 30th anniversary of the legendary debut album
C'mon you know.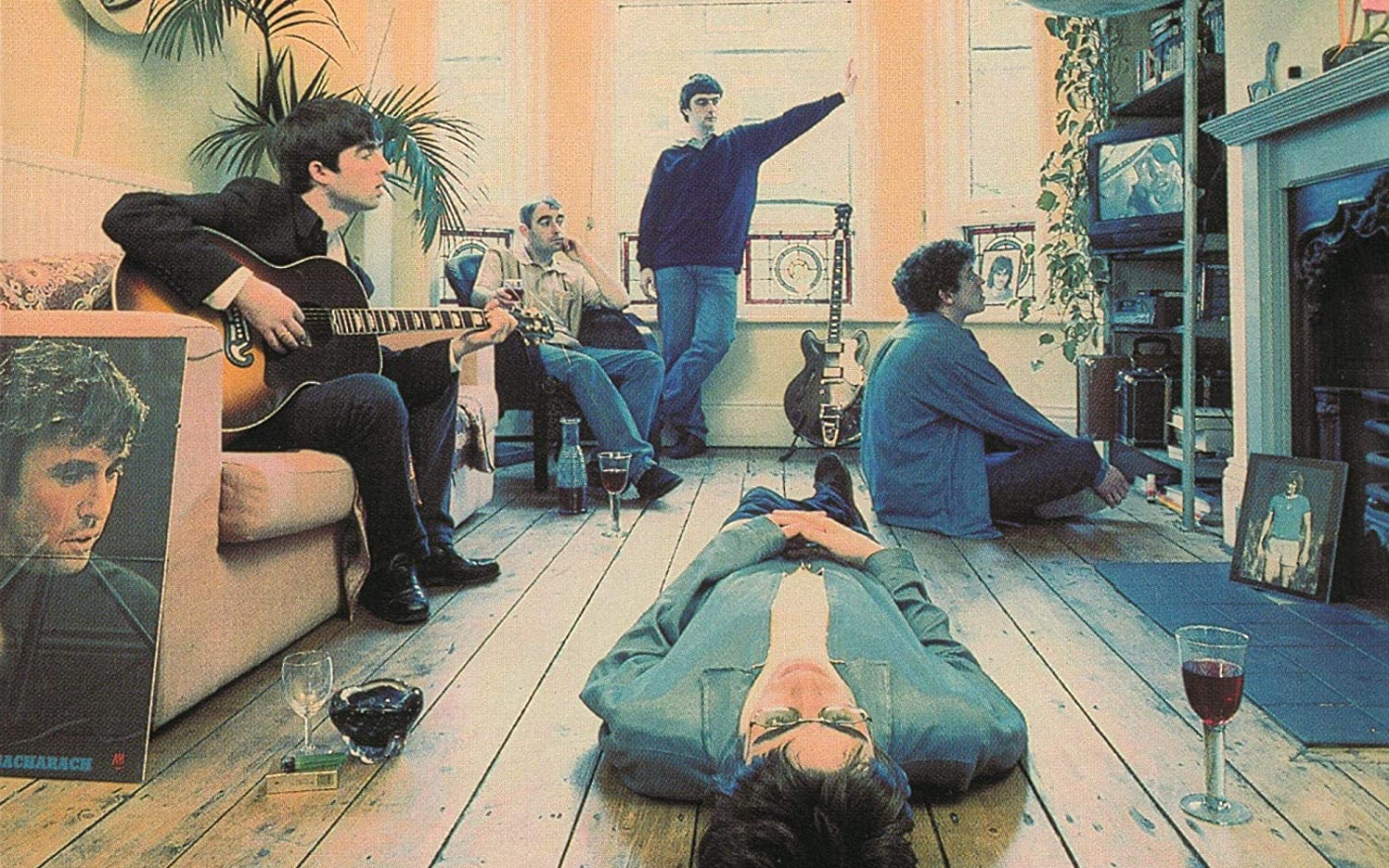 Liam Gallagher says that he's going to perform Oasis' iconic debut album, Definitely Maybe, in full to celebrate its 30th anniversary next year. Oh hell yeah.
2024 will mark three whole decades since one of the greatest and most influential albums of all time was released, sending Oasis into the stratosphere and making them not only the biggest acts to come out of Manchester but one of the most well-known bands in the world.
Packed with some of the most legendary tunes — 'Supersonic', 'Cigarettes & Alcohol', 'Slide Away', 'Rock 'n' Roll Star', 'Live Forever' and 'Shakermaker', just to name a few — it still remains a seminal piece of Manc and modern rock music heritage, so it's only right it be properly celebrated.
With that in mind, Gallagher tweeted on Thursday, 11 May that he intends to put on a number of shows where he'll be "playing the album from start to finish". This just has to happen now, please.
Responding to a commenter who said, "you can't do this without Noel", the younger Gallagher brother simply said, "watch me".
Liam has never shied away from playing Oasis songs on tour but given the majority of the iconic Britpop band's discography was written by Noel, the older sibling kind of has dibs on a lot of the tunes and also mixes in a lot of his old songs into his current High Flying Birds sets.
Nevertheless, Liam has always defended his decision to play their hits and deep cuts down the years, arguing that "anyone who's got a problem with [him] singing Oasis tunes ain't real Oasis fans, there just massive C***Z" and that regardless of their 14-year-long spat, he's "Oasis till I die".
Speaking of the lesser-played album tracks, Liam went on to say that even intends B-sides like 'Cloudburst', 'Sad Song' and 'Whatever'. Even after this time, his love for that time in his life is still plain for all to see.
Read more:
Liam said that these prospective shows will only be played at a few "BIBLICAL venues" and while that could mean anything from Knebworth to Wembley, we're hoping we see more than one Manchester date on there.
Heaton Park, the Arena, the Etihad? To be honest, we're not really fussed, just make it happen.
As for whether it's the kind of thing Noel would go in for given the momentous nature of the occasion, we're going to go ahead and assume no.
Nevertheless, one Gallagher is still keeping the hope of an Oasis reunion alive as even besides Definitely Maybe's 30th anniversary, Liam say he's more than up for getting the band back together in his football team finally do the business in Europe this season.
For all the latest news, events and goings on in Greater Manchester, subscribe to The Manc newsletter HERE.
Featured Image — Wikimedia Commons/Oasis/Liam Gallagher (via Instagram)