News
Mick Hucknall calls Rishi Sunak a 'disgusting t***' after UK river is declared 'ecologically dead' as a result of rampant sewage dumping
The Conservatives decision to allow water companies to continue dumping obscene levels of waste into UK rivers has angered countless Brits.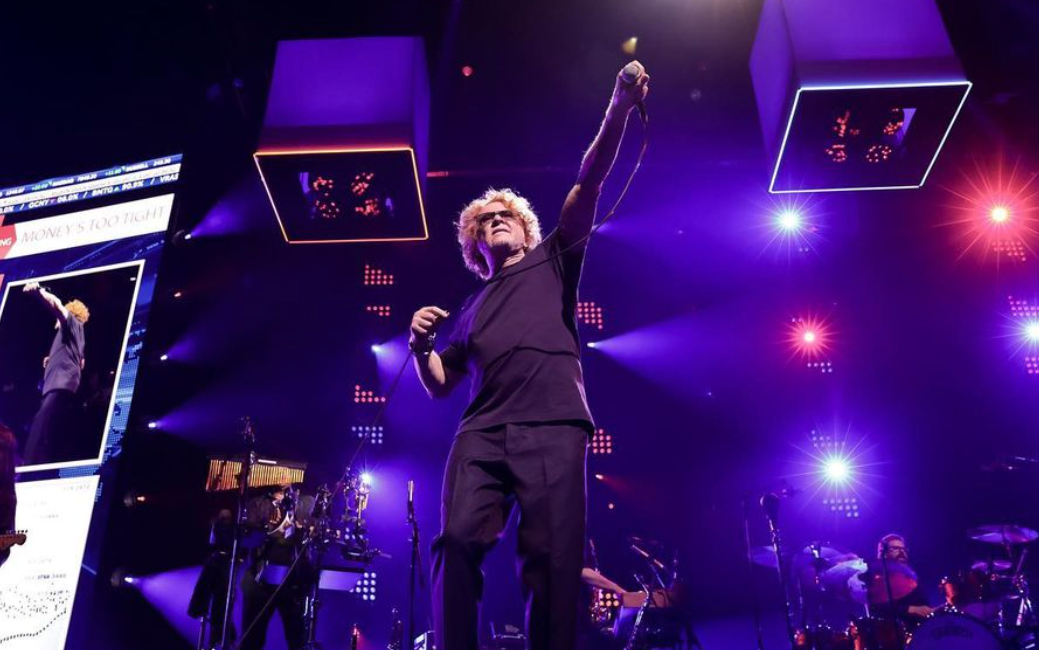 Mick Hucknall has called out Prime Minister Rishi Sunak and the Conservative Party over environmental policy which has seen a river declared "ecologically dead" as a result of dumping sewage into UK waters.
The River Lim in Dorset has been described as essentially dead by locals and conservationists after reports of a thick "layer of brown sludge" and tests by the likes of the River Trust found "shocking" levels of E.coli, with a freshwater ecologist confirming that it now contains "barely any" invertebrates.
As per The Times, the bottom of the food chain has effectively been cut off meaning that larger species will simply be unable to survive along the waterway, with yellow warning signs now put up warning the public to keep of out the water which is now full of human waste for the nearby SWW treatment centre.
With environmental activist group Greenpeace reacting to the grim news, adding that the levels of sewage flowing into River Lim have tripled in 2022 compared to the previous year, many online have been deeply troubled by the information — one of those being Mick Hucknall. He only had this to say:
The Manchester-born musician and Simply Red frontman summed up his thoughts rather succinctly, holding Rishi Sunak and the Conservatives responsible for the deeply concerning increase in sewage dumping throughout Britain's various seas, rivers, canals and other bodies of water.
In a staggering statistic, 292 Tory MPs voted to continue dumping sewage into UK rivers for the next 15 years back, meaning this deeply damaging, anti-environmental practice will continue until 2038 at the very least.
In the instance of the Lim, sewage was dumped into the river for more than 2,200 hours last year alone and the levels at which waste, treated or not, is seeping into British waterways are getting increasingly worse year on year. It is estimated that since 2016, sewage has been discharged every two-and-a-half minutes, with 1,276 years' worth of raw waste dumped into our waters over the last seven years. Awful.
Quoting Environment Agency figures, research by the University of Manchester revealed that "sewage pollution incidents – many of which were legal – have increased 29-fold over five years and countless urban rivers are now effectively extensions of the sewerage network." Moreover, there seems to be little interest in combatting pollution as water companies are simply making too much money from it.
Read more:
In the grand scheme of things, it is now said that only 14% of rivers in England have "good" ecological status and this figure is expected to fall to just 6% by 2027.
While Labour are still pushing for a Water Quality Bill to put an end to the rampant sewage dumping once and for all, Tories voted against it, with current Environment Secretary Therese Coffey calling the motion "pointless" and "ill-considered", insisting that the part has a "credible plan" to tackle pollution.
Nevertheless, the 'Tory Sewage Scandal' is not going ignored and many have been campaigning for proper accountability for years now. When Liz Truss was the minister in charge, she oversaw £235 million in cuts to environmental funding and in 2021, levels rose to their worst since 2013. She went on to become Prime Minister…
The most concerning part is that this doesn't just stop with the Lim and Dorset: given the excessive levels of sewage being dumped into rivers all around the UK, it won't be long before more fall victim to a growing ecological crisis.
For all the latest news, events and goings on in Greater Manchester, subscribe to The Manc newsletter HERE.
Featured Image — Simply Red (via Instagram)/Greenpeace UK/Wikimedia Commons