Audio
Manchester music store Forsyth is giving away free music lessons
Discover your inner musician for free at Forsyth next month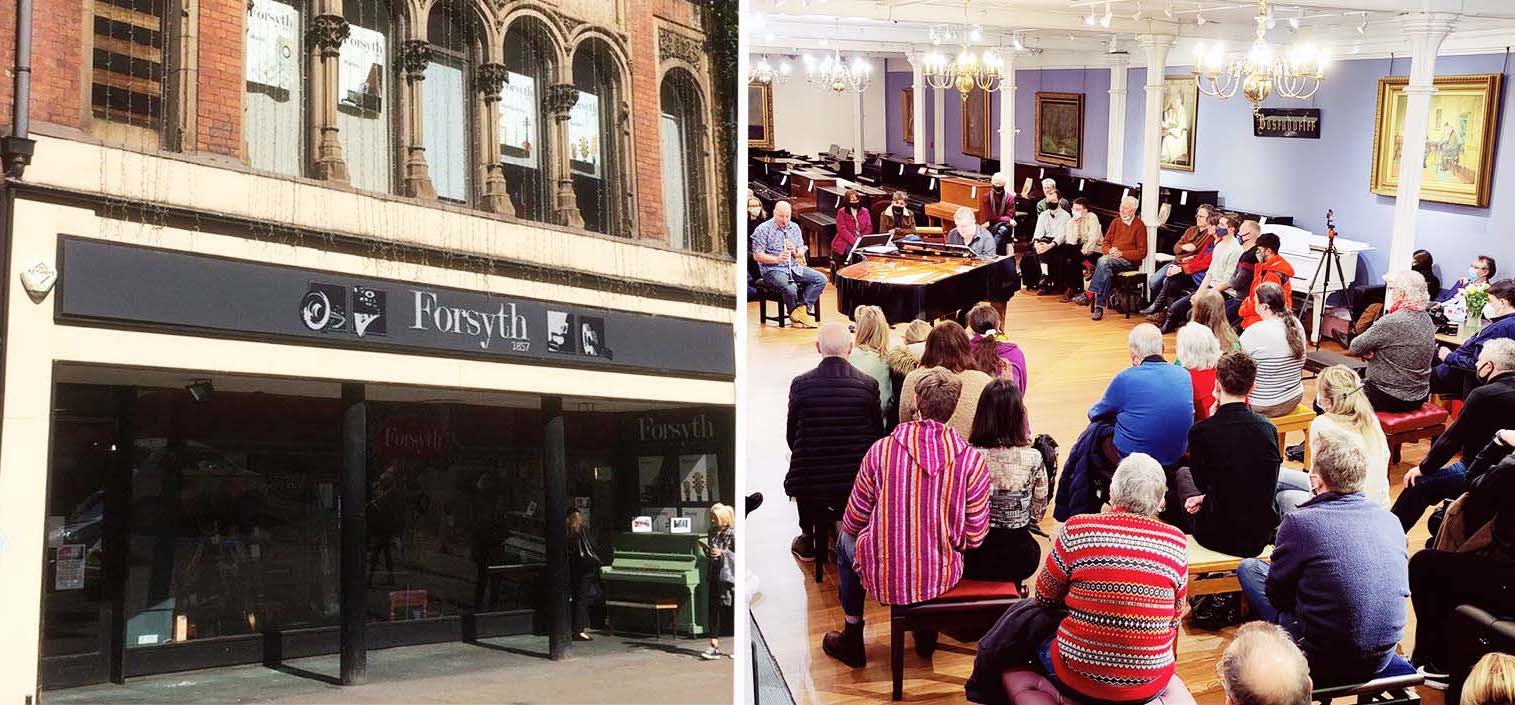 Manchester music store Forsyth is giving away a host of free music lessons next month in a bid to inspire people to learn a new instrument, or pick up an old one.
The store is giving new and returning musicians a chance to receive a 10–15-minute free music taster session as part of its Music for All Learn to Play '22 event.
Taking place across 8 and 9 October between 10am-5pm (8 October) and 1130am-30pm (9 October),short taster music lessons will allow all ages and abilities to have a musical experience that could turn into a lifetime of enjoyment, or even a new career.
Speaking on the free music lesson initiative, Emma from Forsyths said: "The past two years have shown how important music is to all our lives and how it can bring people together even in the most difficult of circumstances.
"We aim to help as many people as possible understand the unique joys and benefits of learning an instrument (or taking part in a choir).
"Anyone interested in learning to play an instrument or looking to pick it up again, should come and join us for this two-day celebration of music making.
"We're delighted to be part of Music for All's Learn to Play '22 event, and we can't wait to get started."
OBE Jools Holland, Patron of Music for All, said: "Making music is very important to me. It's my work, my pleasure, my friend, companion and therapist.
The charity Music for All believes passionately in the unique power of music to change lives and that is why it runs Learn to Play.
Music for All believes everyone should have equal access to music making.
The charity supports disadvantaged music makers by providing cash grants for tuition and instruments and by donating instruments directly.
Read more: The best things to do in Greater Manchester this week | 26 September – 2 October 2022
The Learn to Play '22 event is generously supported by the NAMM Foundation and other partners include Music Industries Association, Musicians Union, Making Music, Music Mark and Black Lives in Music.
Those interested in joining Forsyths for a free music lesson simply need to email [email protected] or pop into the Sheet Music department on the ground floor to register interest.
Feature image – Forsyth