What's On
The best things to do in Greater Manchester this week | 26 September – 2 October 2022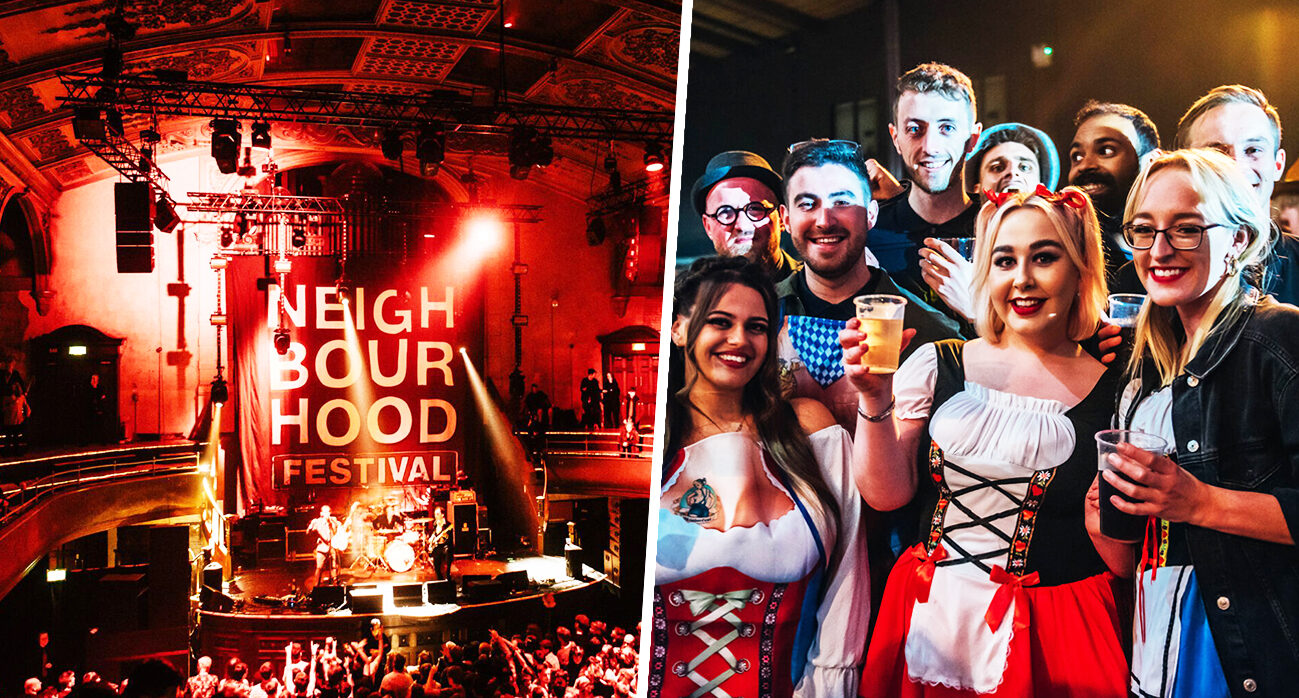 It's time to wave goodbye to September, and say hello to October here in Greater Manchester.
Where has the time gone? Now that October is here, and autumn is waiting around the corner, with another new month comes an events calendar that's filled with lots of different things to be getting up to, so we've cherry-picked a few of the best bits for another edition of our 'what's on' guide.
As always, some of the events we're going to mention are completely free, while others will set you back a few pounds, and many will need to be booked in advance.
Here's our top picks.
___
Manchester Food and Drink Festival 2022
Manchester City Centre
Monday 26 September – Sunday 2 October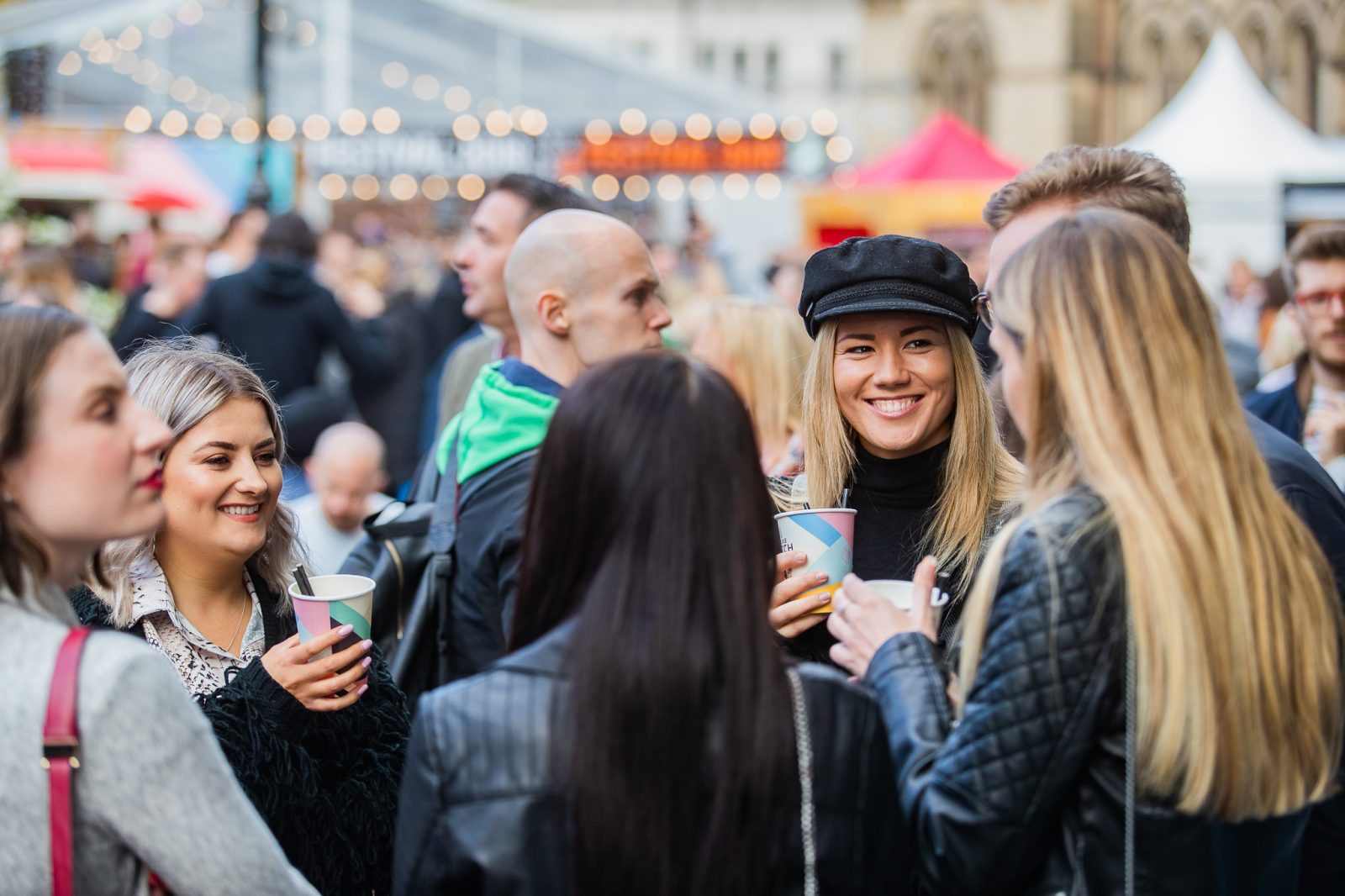 Manchester Food and Drink Festival (MFDF) is celebrating its 25th year in the city – with a special roster of events lined up that brings together some of Manchester's top chefs as it marks a quarter of a century in the city.
From a host of live fire pit feasts to a dedicated wine and fizz festival at NOMA, there's some exciting events for this year's festival.
The main Festival Hub in Cathedral Gardens is where much of the action will be happening, but elsewhere, there's a packed schedule of event, an artisan market overflowing with local produce, and a wide selection of local street food traders showcasing the best that Manchester has to offer.
Find out more about MFDF's postponed celebrations here, and read more about what to expect from the full festival lineup here.
___
Mayfield Park
Castlefield
Monday 26 September – onwards
Manchester's first new park in the heart of the city centre for more than 100 years has officially opened to the public.
It's been a long journey to get here, but Mayfield Park has become a reality.
Over the last 18 months, the vast and mostly-derelict former industrial site next to Piccadilly Station has been transformed into what project developers are calling a "stunning, accessible, and varied" green space for everyone who visits the city centre to enjoy.
Find out more here.
___
The Stockport Collection
Stockport Museum
Monday 26 September – onwards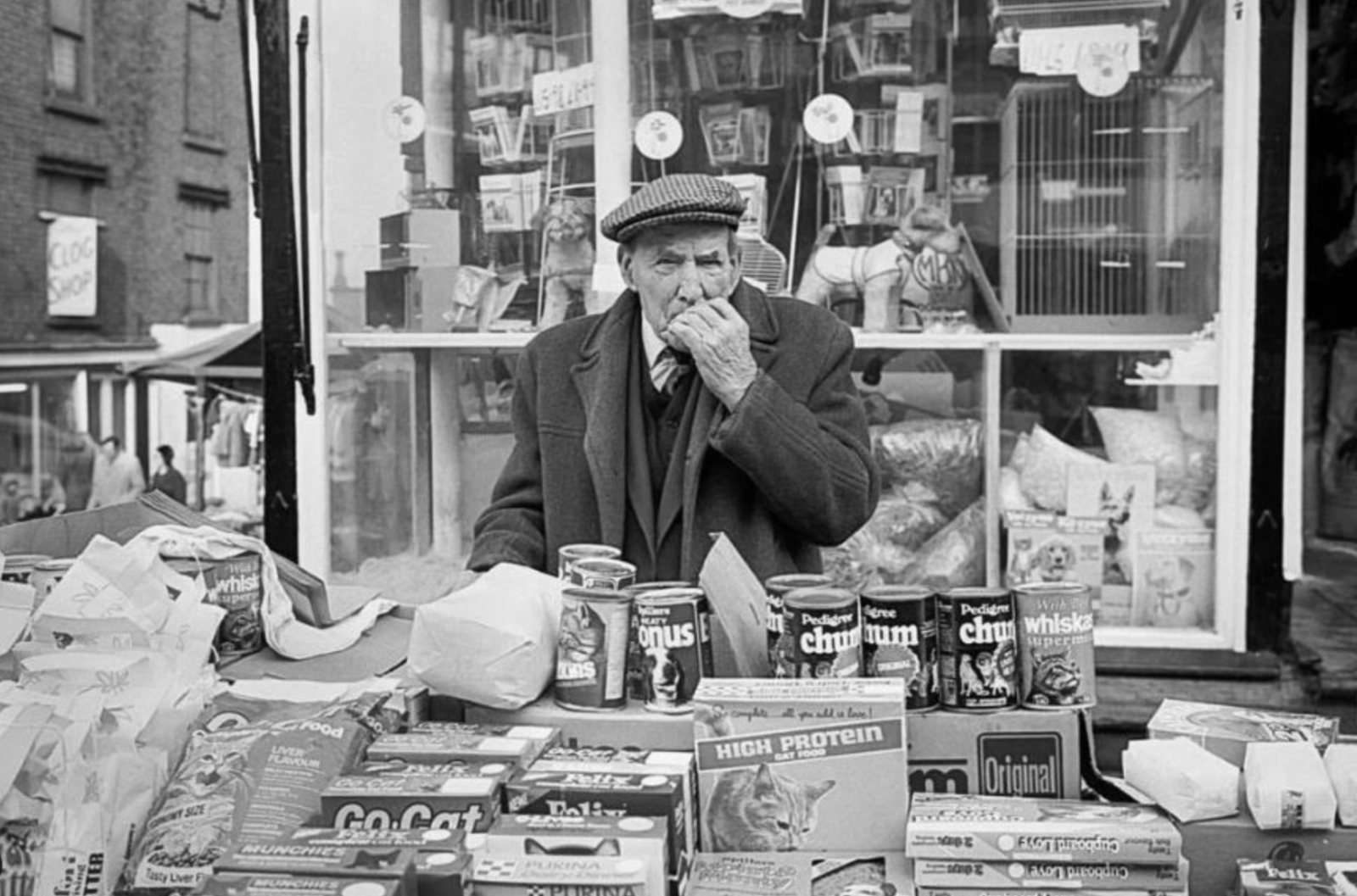 A new photography exhibition that captures life in Stockport during the 1970s has now opened at a local museum.
After a successful run at one of the town's most prestigious restaurants, Where The Light Gets In, back in June 2021, the exhibition – which is titled The Stockport Collection, and features the work of local photographer Heidi Alexander – has now opened to the public at Stockport Museum, and it's free for everyone to visit.
The Stockport Collection documents the social history of a particular time, place, and way of life.
The exhibition illustrates the human need for a sense of identity, and of belonging to a working community with a common purpose.
Find out more here.
___
Looking for some new restaurants and bars to try out in Manchester city centre this month?
As ever, a host of exciting new restaurants and bars are opening in Manchester in September.
New arrivals are varied, ranging from a non-profit cafe and bookshop being opened by the charitable arm of a local solicitors firm, to a no-nonsense butty shop where you'll find established local bakers building hench sandwiches from the bread up.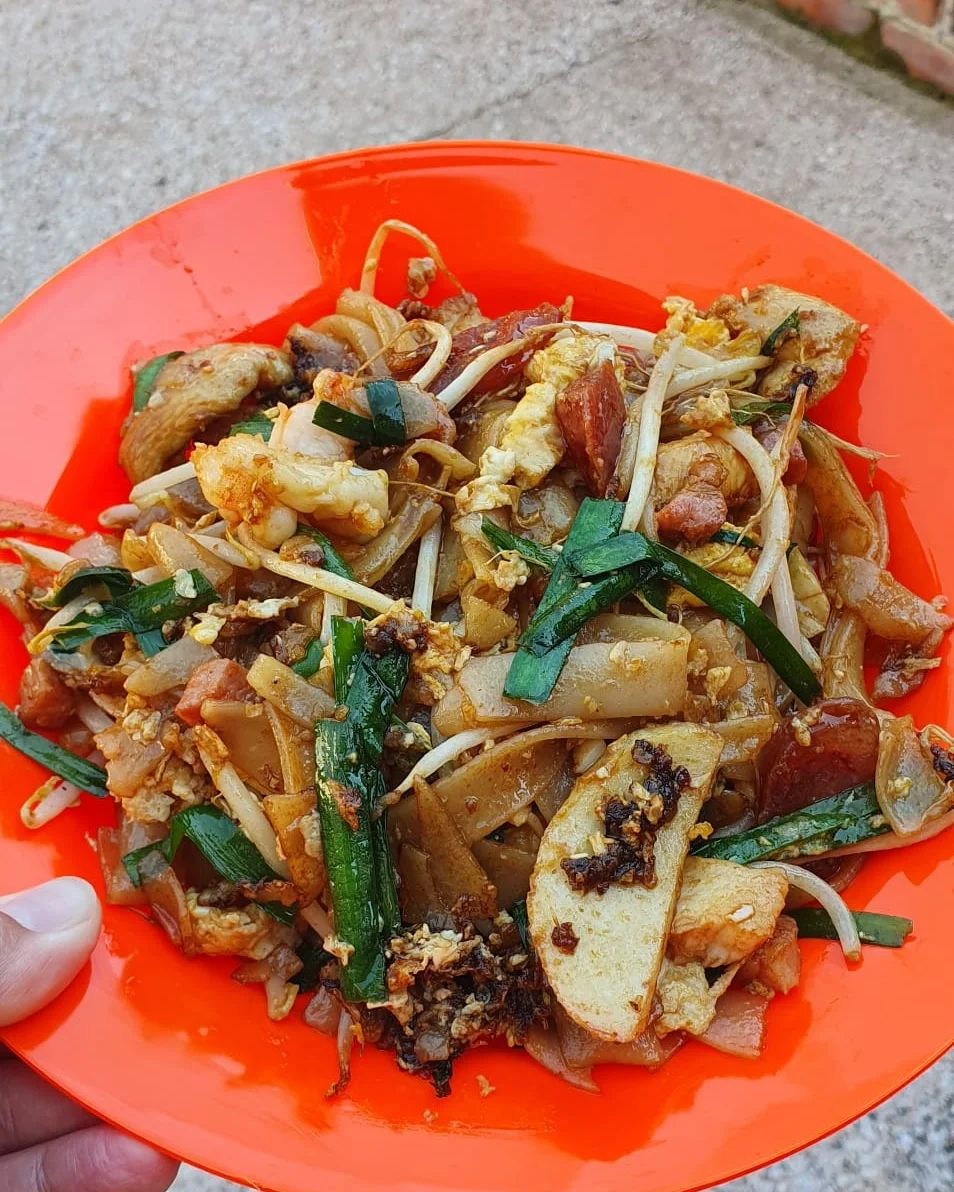 On top of all this, think a new arrival in the old Northern Quarter Cafe Cafe, a swanky new cocktail bar in a bank vault, a new chicken wing shop, dessert cafe and more.
You can read our round-up to find out where to put on your list this month here.
___
MCR Student Social 2022
Manchester City Centre
Thursday 29 September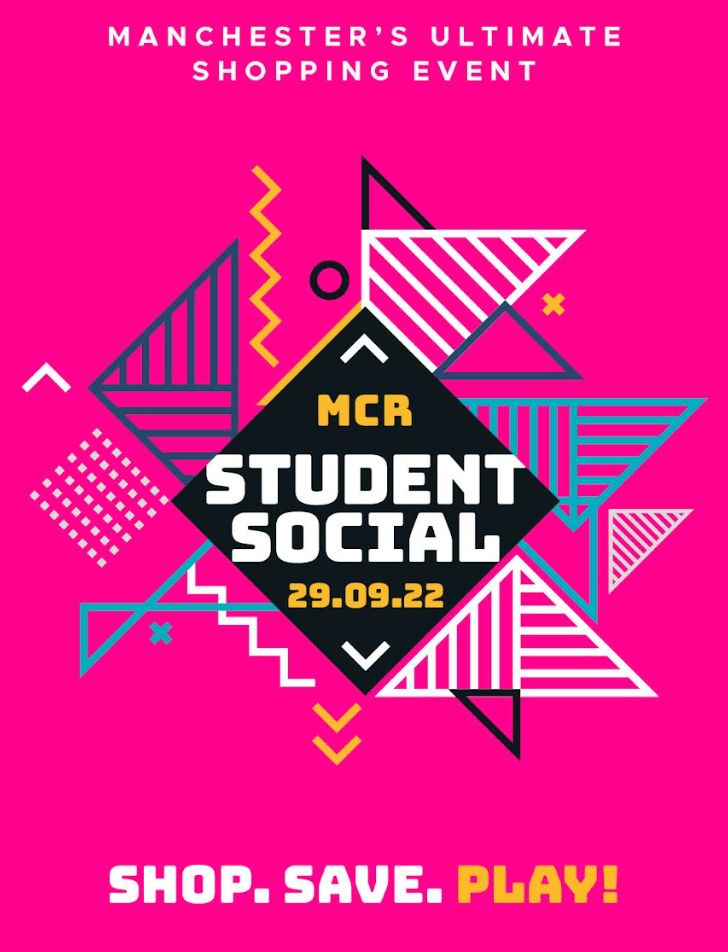 Manchester's popular student shopping event is back and "bigger than ever" this week, and there's dozens of discounts up for grabs.
With a new academic year, comes the return of MCR Student Social.
For just one day only next week, both new and returning students can make the most of a whole host of unmissable offers – with over 120 stores inside Manchester Arndale and across the city centre dishing out discounts.
There'll also be live entertainment, competitions and games to get involved in, and so much more.
Find out more here.
___
The Manc x Skiddle Fresher's Closing Party
Hatch
Thursday 29 September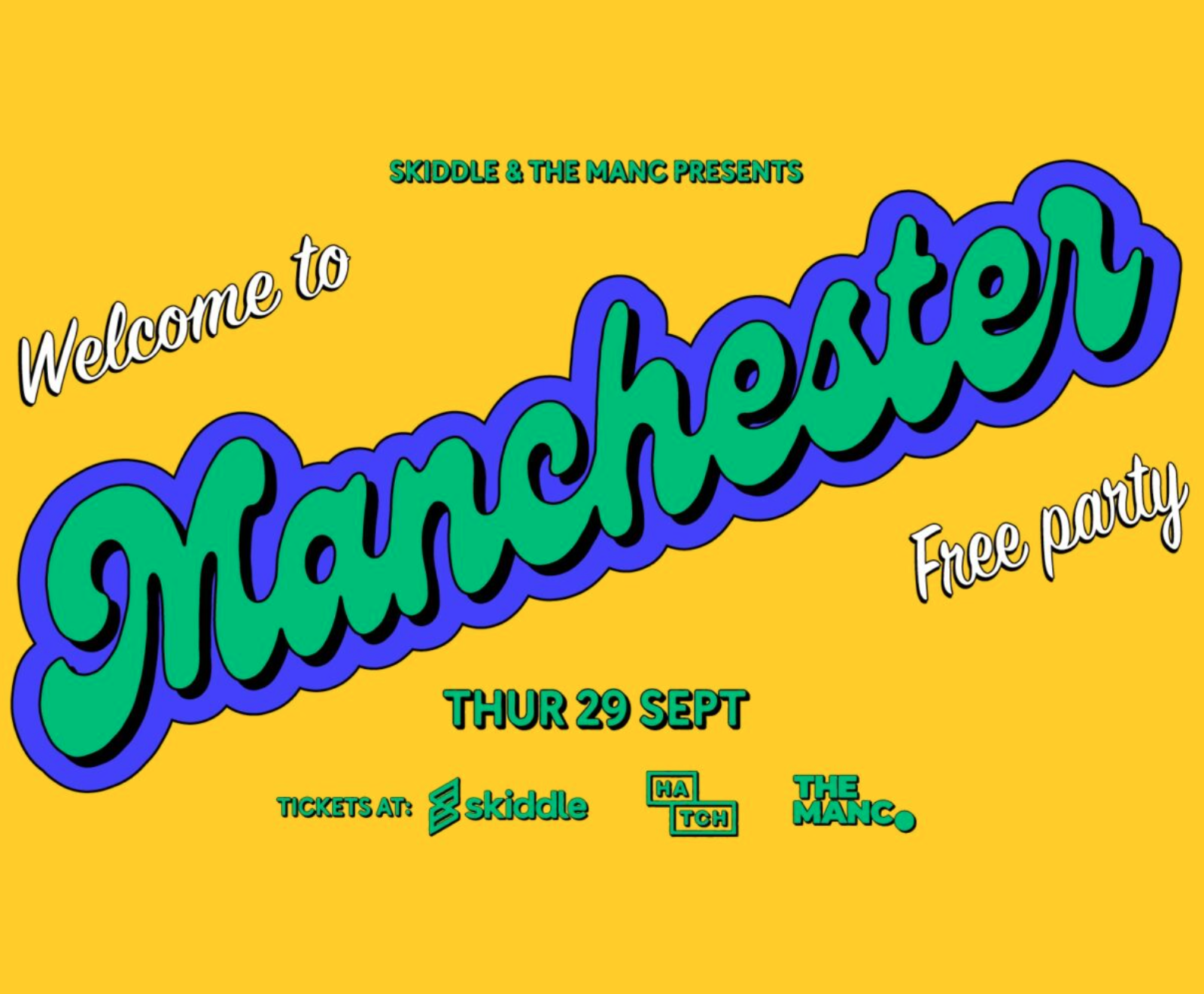 The Manc is absolutely buzzing to announce that we will be collaborating with Skiddle to host this year's 'Welcome to Manchester' Fresher's closing Party at Hatch.
And the best part is? It's absolutely free to get tickets.
With the latest batch of freshers having descending on Manchester and set to take over the city for the foreseeable, us lucky lot have the privilege of helping put a bow on their start-of-year party at one of the city's best-loved hangouts.
Find out more and grab tickets here.
___
Scare City Experience
Camelot
Friday 30 September – onwards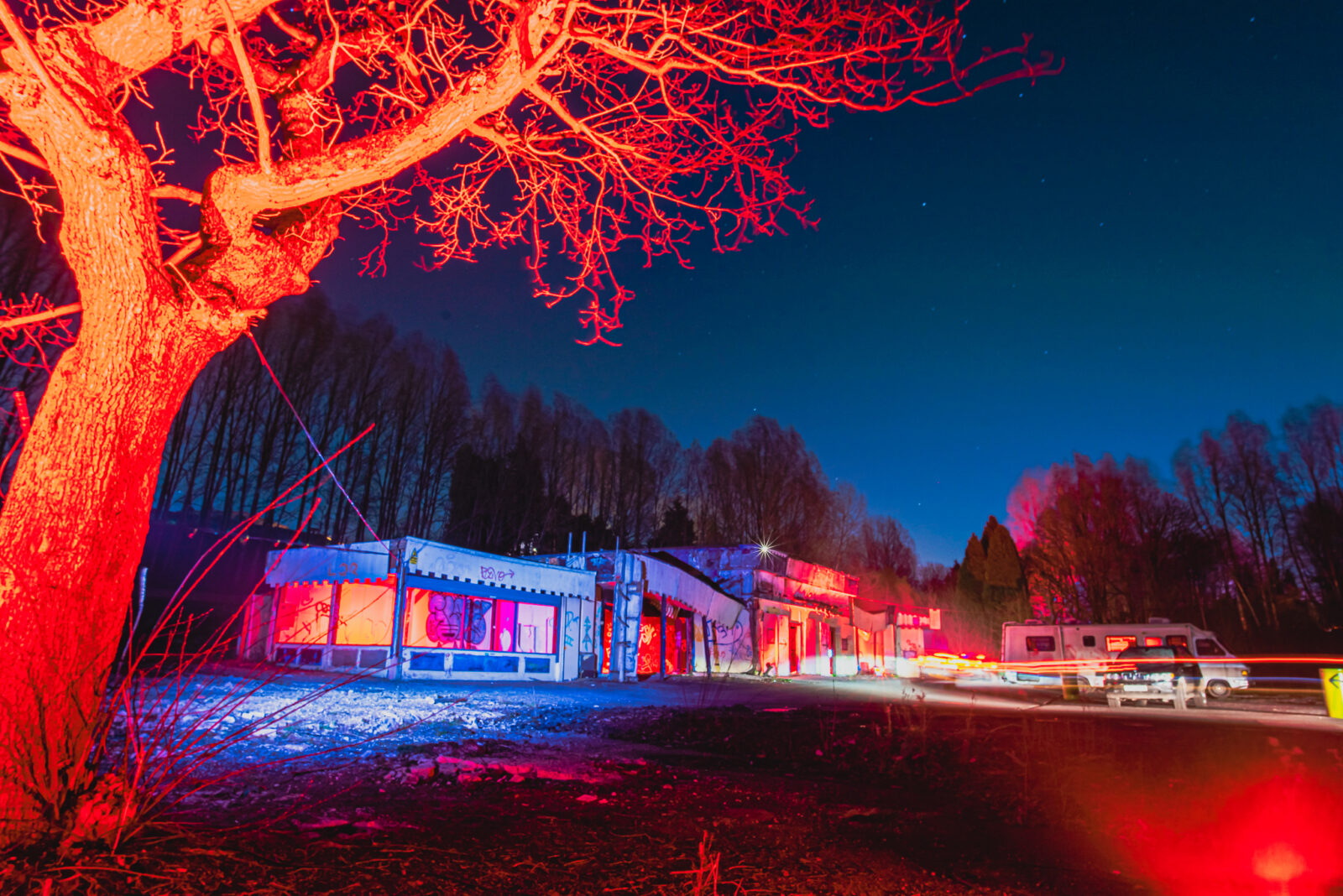 Scare City Experience is back for 2022.
The hugely-popular outdoor immersive horror experience is taking on a new life just in time for Halloween, and this time round, it's set to take over the derelict site of one of the North West's most iconic theme parks.
Events company Park N Party has announced that its sell-out success Scare City is coming to Camelot with a new walkthrough scare attraction, and it's already being described as a "blood-soaked ordeal".
For those who've got the guts to enter this year, a trek through "nightmarish zones" awaits.
Find out more and book tickets here.
___
Jungle Beats: Volume ll at I'm A Celebrity… Jungle Challenge
MediaCityUK
Friday 30 September & Saturday 1 October
Daredevil students are invited to take on an epic late-night jungle challenge inspired by reality competition show I'm a Celebrity… Get Me Out of Here! this week.
Having returned to Manchester following huge success and demand for tickets earlier this year, I'm a Celebrity… Jungle Challenge has announced that its popular 'Jungle Beats' series is back once again this week, and it's giving students arriving to study at universities across our city-region exclusive access to the Salford-based blockbuster attraction.
Students and those over 18 will take on a series of challenges that are said to put nerves and agility to the ultimate test.
Find out more and book tickets here.
___
Manctoberfest 2022
BEC Arena
Friday 30 September – Sunday 2 October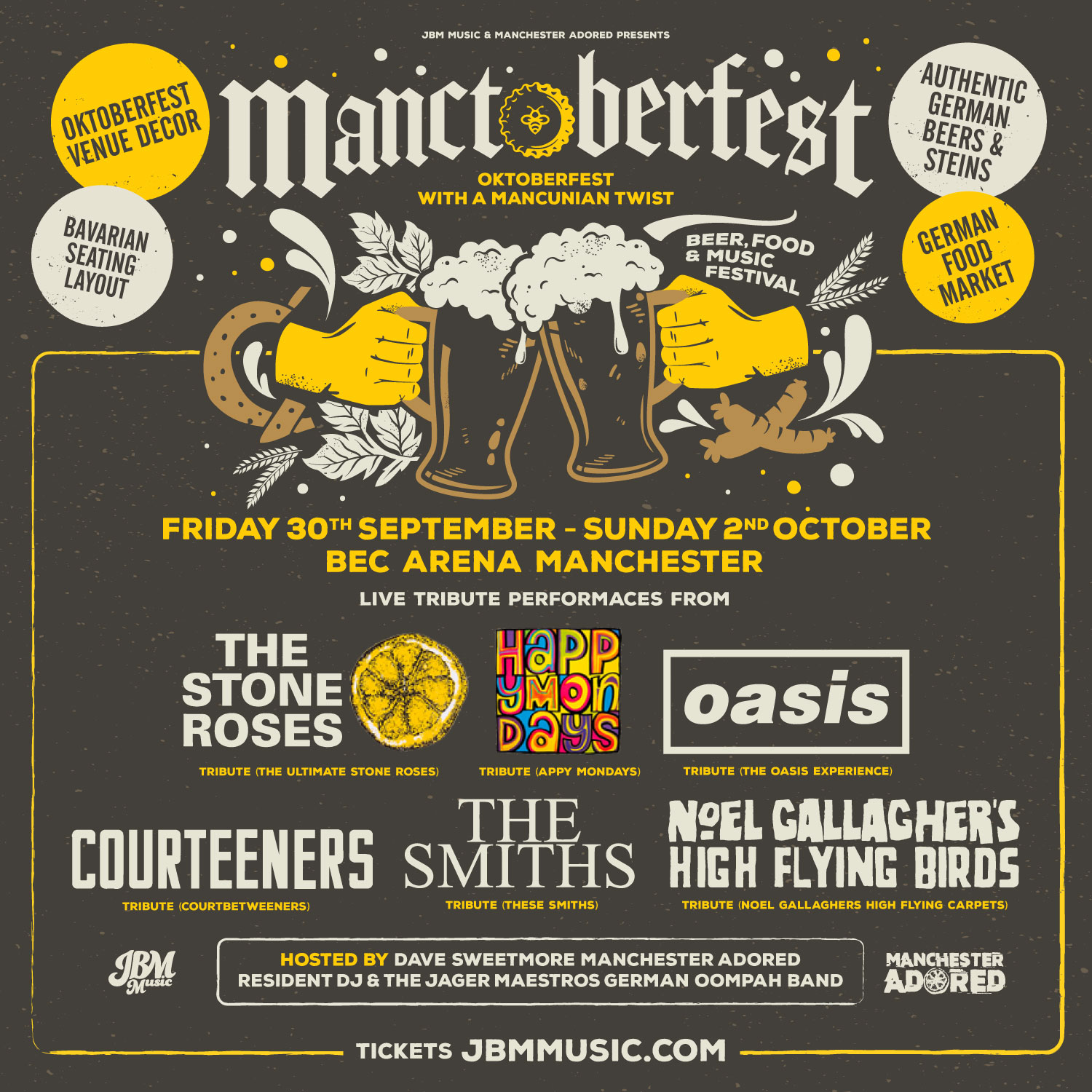 A festival of authentic beers, German food markets, and tributes to some of Manchester's most iconic bands will be taking over the city this weekend.
It's everything we know and love about Oktoberfest – but with a Mancunian twist.
Manctoberfest 2022 is taking over the BEC Arena in Trafford Park from Friday 30 September – Sunday 2 October, and during the three-day Manchester take on the traditional festival, organisers are promising a huge weekend that's jam-packed with music, food, and "more steins than you can shake a stick at", with some of the best tribute bands set to perform and celebrate the city's rich music heritage.
Find out more and grab tickets here.
___
GRUB Burger Food Fair
Cheetham Hill
Friday 30 September – Sunday 2 October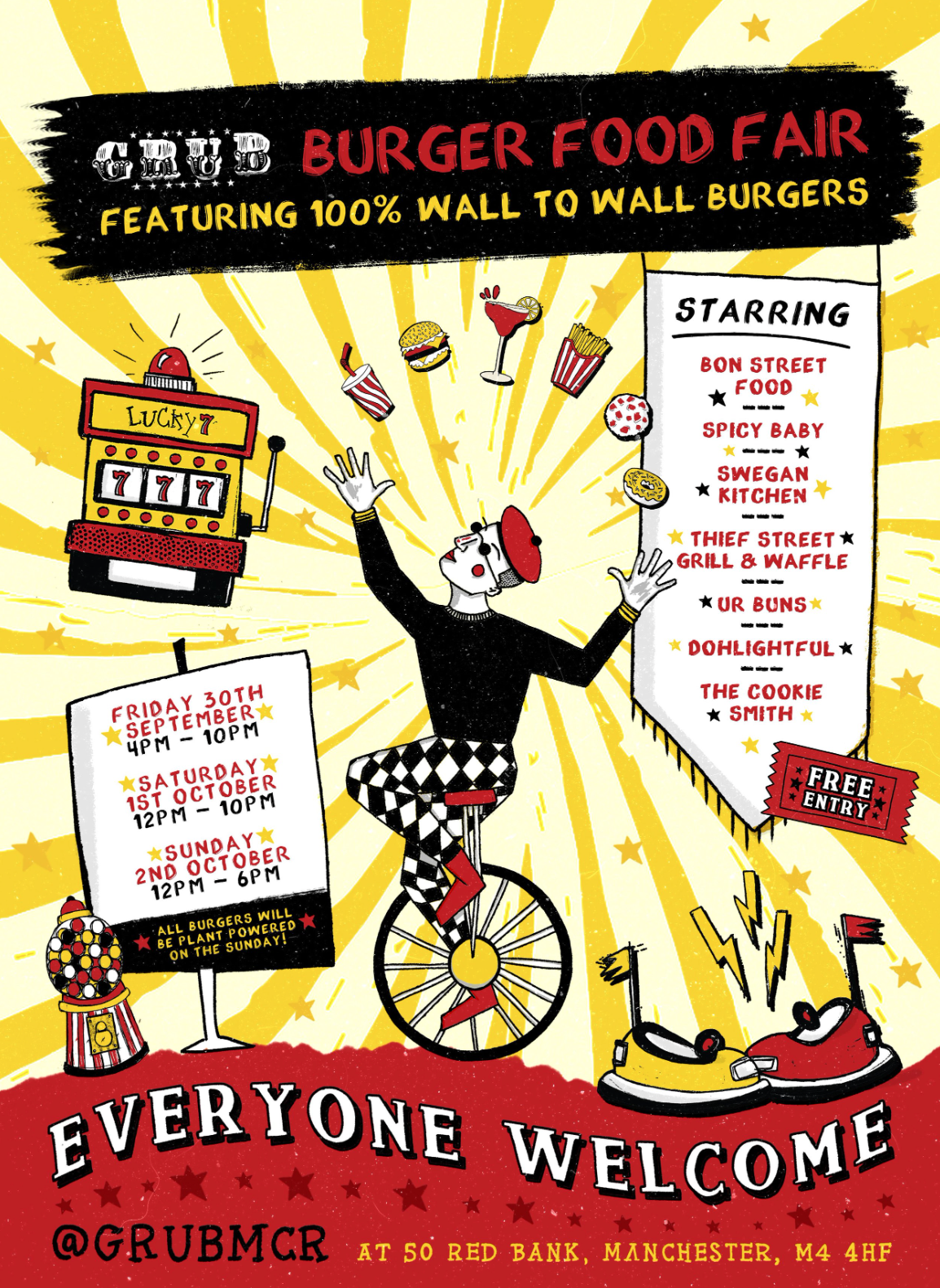 Burger lovers in Manchester should probably get themselves down to the city's largest street food hub this weekend for a feast like no other.
The Cheetham Hill-based venue's annual celebration of all things burgers returns for 2022, with traders bringing a special menu inspired by their own take on the humble burger, as well as a whole range of different sides, snacks, and all-American desserts to go along with it.
GRUB Burger Food Fair is taking over the events space next weekend from Friday 30 September – Sunday 2 October, promising to bring "wall to wall burgers" to the hungry masses.
Find out more here.
___
Refashioned
Trafford Centre
Friday 30 September & Saturday 1 October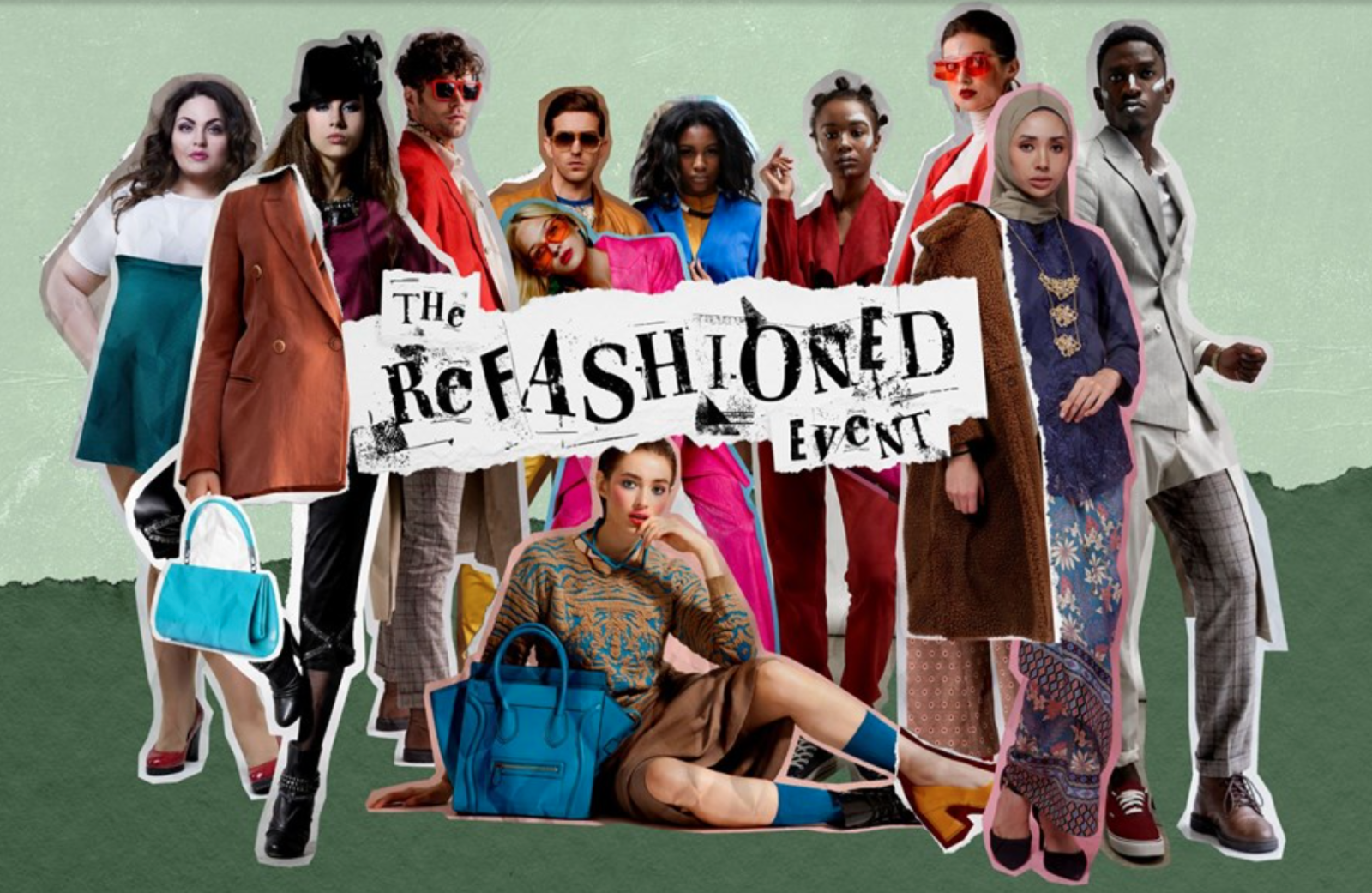 Two-day sustainable fashion event Refashioned is coming to the Trafford Centre this weekend.
The leading shopping and leisure destination will champion circular fashion, environmentally conscious fashion, and new season trends with a selection of pre-loved fashion sales, ticketed live expert talks and spectacular fashion shows.
Aiming to inspire shoppers to reinvent their wardrobe whilst championing brands that are taking more steps to adopt greener practices, Trafford Centre will come alive with spectacular fashion shows and dance fusion performances whilst showcasing key A/W trends from the centre's vast array of fashion retailers.
The public can also expect pre-loved fashion sales from We Are Second Life, live talks from experts, performances, and more.
Find out more here.
___
Keen to find some of the best things happening in Manchester this September that you can still grab tickets for?
There's a whole host of brilliant new Manchester gigs, club nights, and events this month.
Whether you're a die-hard gig goer or a late-night raver, or an all-day festival type, there's something on this list for you to get excited about.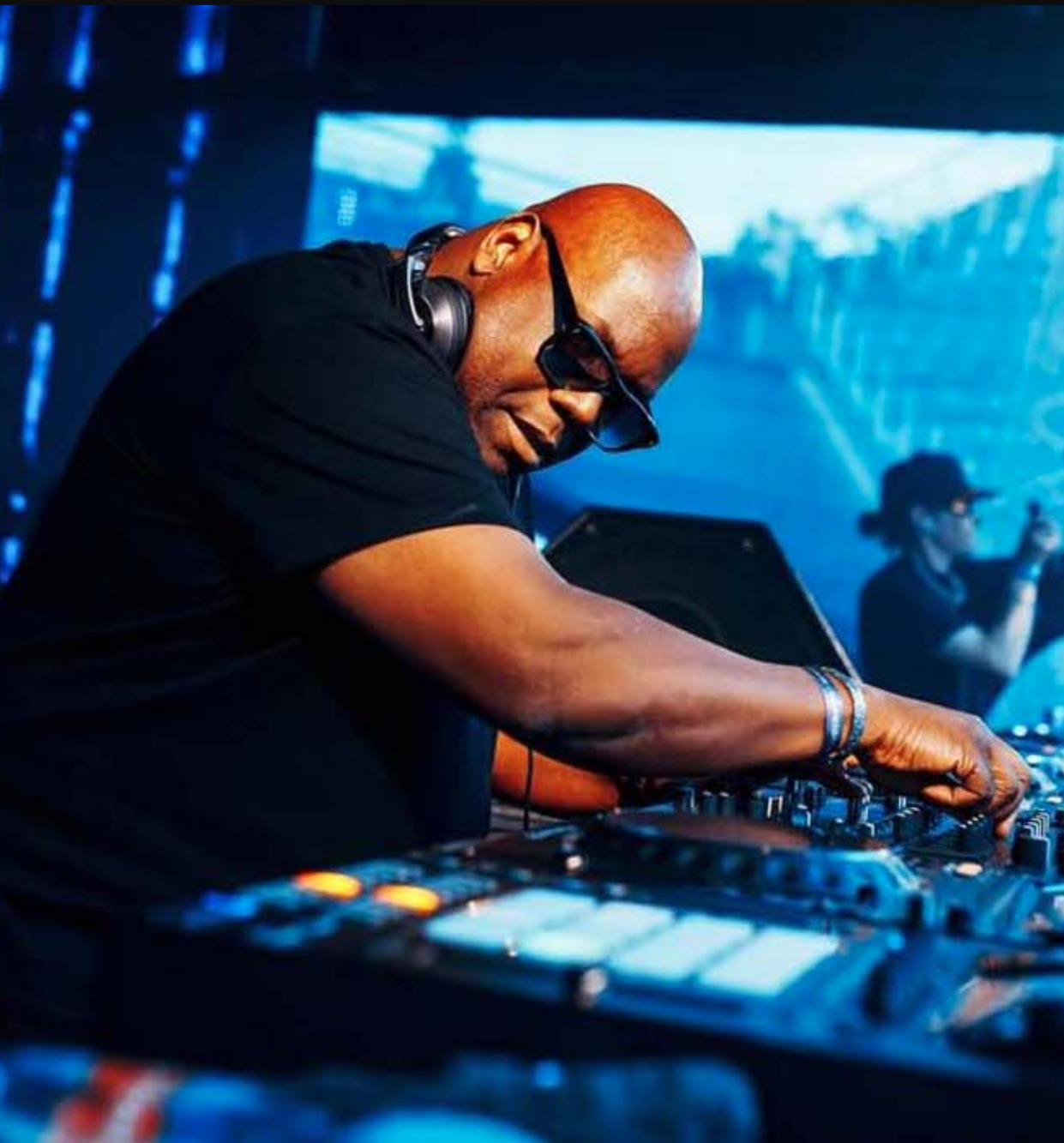 You can read our round-up of which events to add to your list this month here.
___
Neighbourhood Festival 2022
Albert Hall Manchester
Saturday 1 October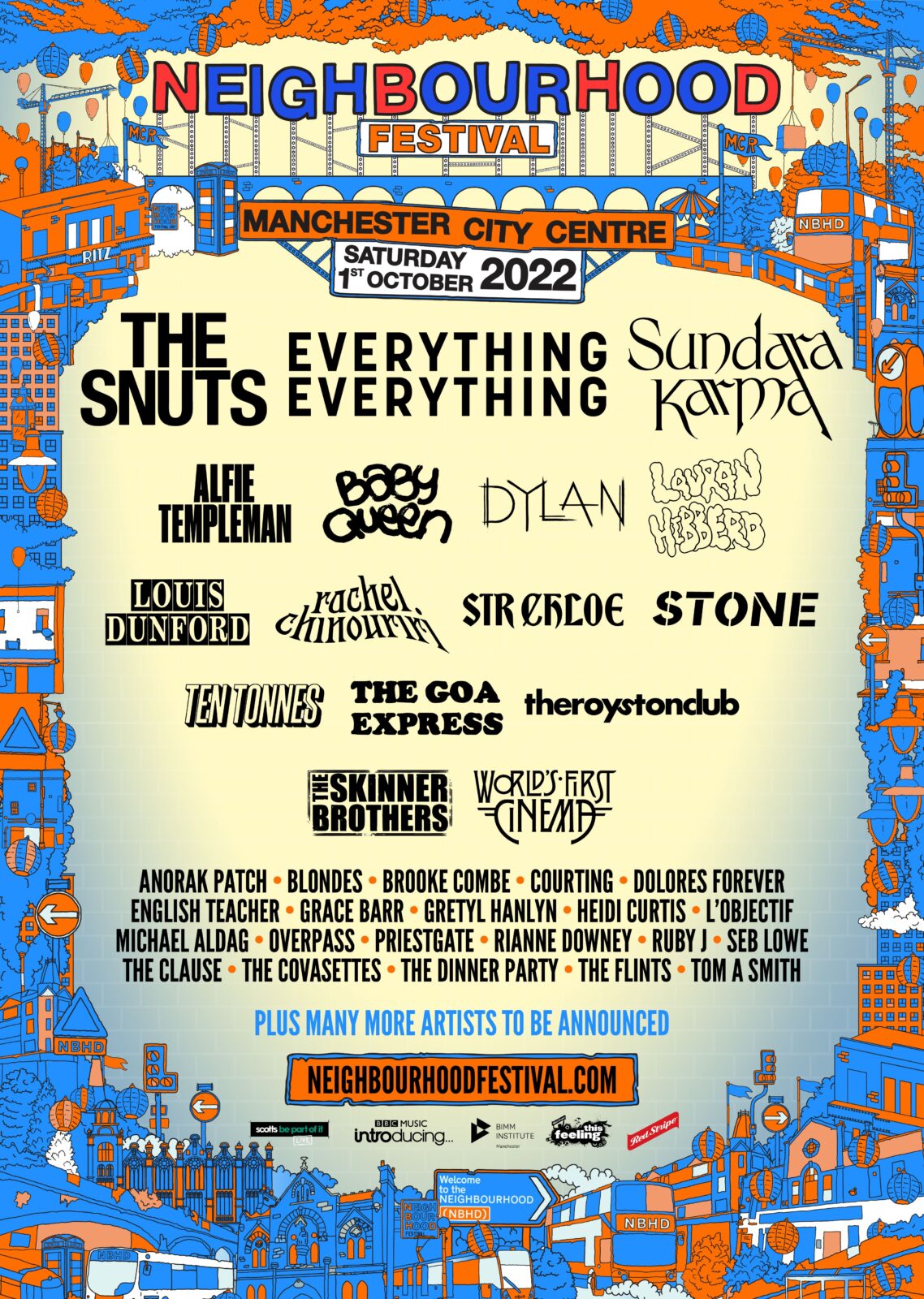 Neighbourhood Festival (NBHD) is bringing a jam-packed lineup as it makes its long-awaited return to Manchester city centre this weekend.
After a few years away, Manchester's biggest multi-venue music festival is back once again this year, and is set to take over Manchester city centre on Saturday 1 October – with headline shows by indie titans The Snuts, local heroes Everything Everything, alternative quartet Sundara Karma.
The headliners will also be joined by whole host of emerging talent.
Some of the fast-rising newcomers on the lineup include Alfie Templeman, Baby Queen, Rachel Chinnouriri, Dylan, The Royston Club, Louis Dunford, Lauran Hibberd, and STONE.
Find out more here.
___
Day Out with Thomas
East Lancashire Railway
Saturday 1 & Sunday 2 October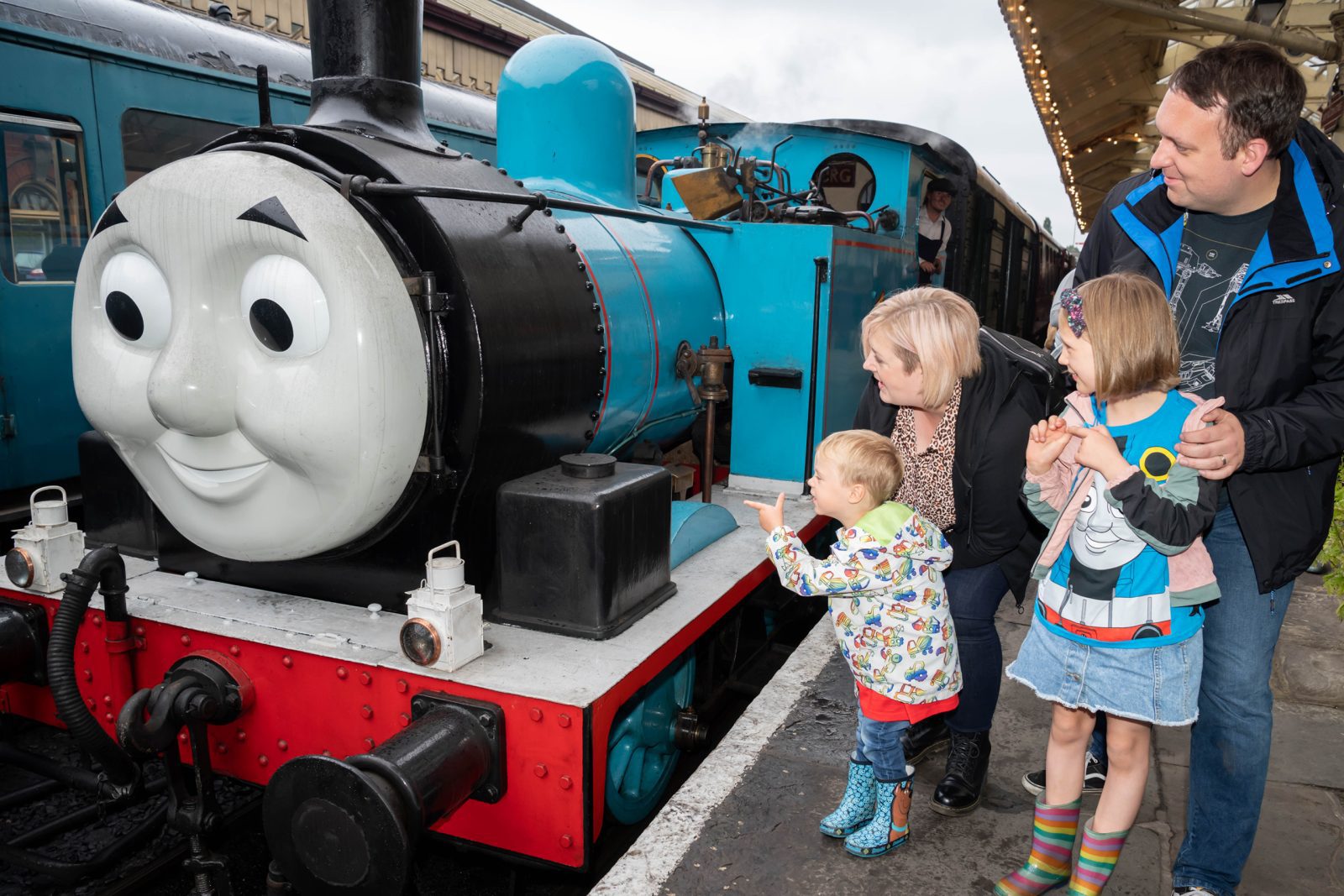 Iconic heritage railway service East Lancashire Railway (ELR) has announced that the Thomas the Tank Engine replica train is back by popular demand this weekend, and the Day Out With Thomas experience is said to be "a train ride like no other".
Families will be able to hop on board the replica of the cult-classic blue train character for a 45-minute trip through the Greater Manchester countryside.
The journey begins at Bury Train Staion, where you'll be greeted by The Fat Controller, meet Sir Topham Hatt, say hello to Thomas on the platform, and then climb aboard a carriage, all before Thomas makes a final stop at the beautiful Ramsbottom station.
You can find out more, and book tickets here.
___
Featured Image – NBHD Festival | Manctoberfest