Audio
New Order confirm huge homecoming show at Manchester's Heaton Park
New Order have announced details of a huge homecoming show at Manchester's Heaton Park on Friday 10th September 2021.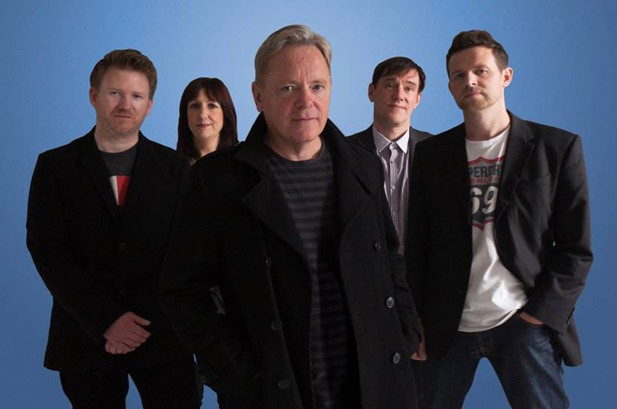 Renowned as one of the most influential bands of the past 40 years, New Order have announced details of a huge homecoming show at Manchester's Heaton Park on Friday 10th September 2021.
For what will be their first hometown show in 4 years, New Order's celebratory night promises to be a defining moment in their illustrious career. Synonymous with inspiring generation after generation with their unparalleled catalogue of hits, New Order return to the city that first gave them their start – and a city forever shaped and influenced in their image.
A quintessential force in British music, their sound has travelled the globe and led the way for millions, from 'True Faith', 'Blue Monday' and 'Regret' to 'World In Motion', 'Ceremony' and countless more.
Released in 2015, their last album 'Music Complete' was adjudged a career highlight by critics and with the release of 'Be a Rebel' in September, New Order continue to innovate and point to the future, with Heaton Park primed to be an historic night for a band like no other.
Speaking about their huge headline return to Manchester, New Order said: "The connection between ourselves and Manchester has played a pivotal role in who we are as a band. We have countless memories from across the city, from our early days starting out, and beyond. We promise to bring a celebration like no other to Heaton Park in 2021, and we can't wait to see everyone come together for a night we'll never forget."
To celebrate news of New Order's return to Manchester in 2021, the band will participate in a very special Tim's Listening Party for their most recent LP 'Music Complete' on Tuesday 15th December at 8pm. Use the hashtag #TimsTwitterListeningParty to get involved, as the band share memories and stories as they prepare for Heaton Park next year.
Joining New Order for their special Heaton Park homecoming are two acts whose lineage, sound and attitude perfectly match the legendary headliners. Whipping together the dancefloor like few others can, Hot Chip will head to Heaton Park with a soundtrack destined for huge summer moments. From 'Ready For The Floor' and 'Over And Over' to cuts from their latest album 'A Bathful Of Ecstasy' to the Jarvis Cocker-featuring latest release 'Straight To The Morning' – expect Hot Chip to be the perfect dancing partner for a historic night in Manchester. Both will be joined by the critically acclaimed electro-punk sounds of Working Men's Club, whose self-titled debut album stands as one of 2020's finest – with an equally ferocious and captivating live show sure to go down a treat as the sun sets on Heaton Park.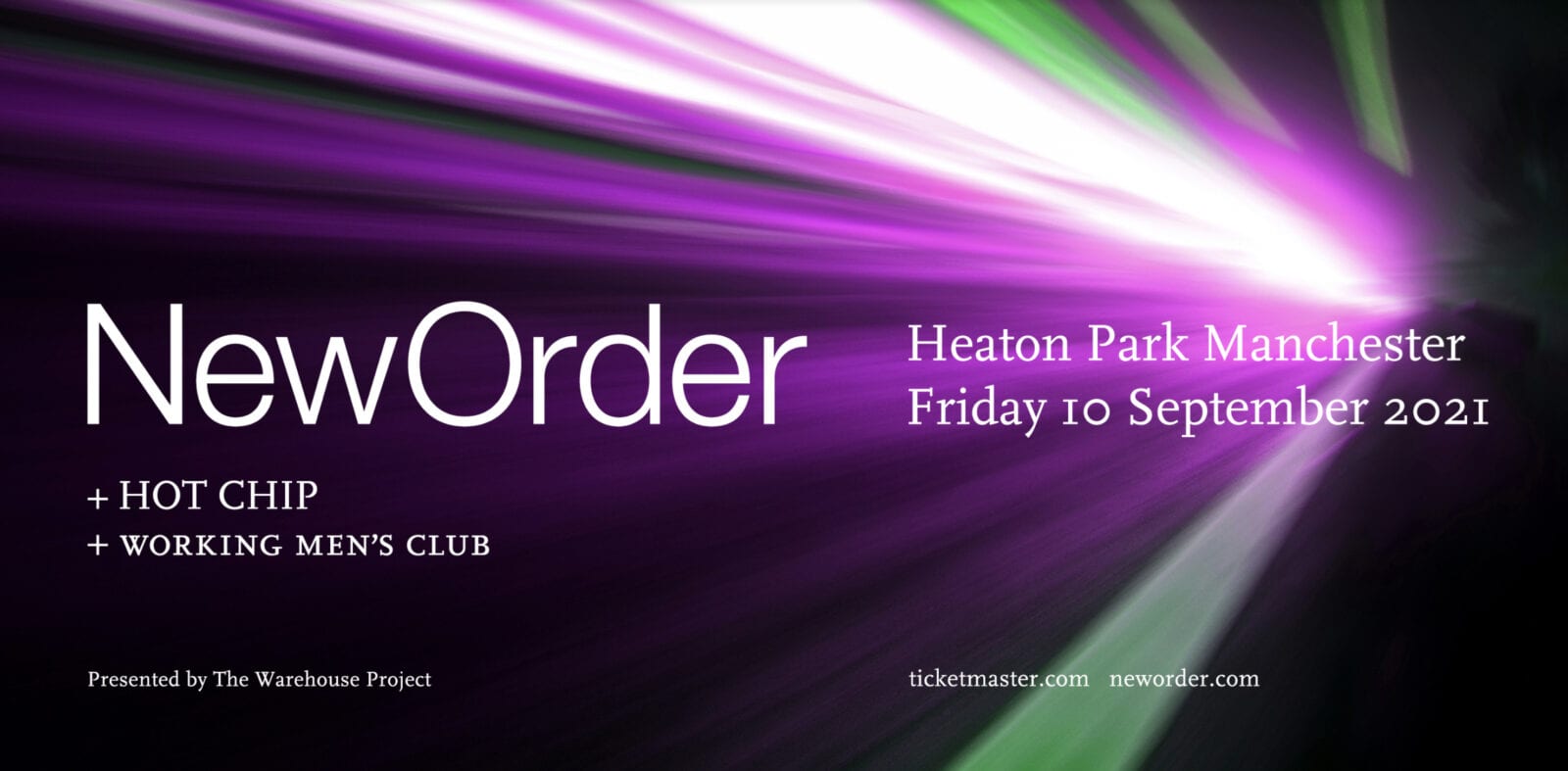 Hot Chip's Alexis Taylor, looking ahead to next year's show, said:"We've learnt a lot from New Order (including how Bernard likes his tea), and they have made some incredible music, marrying the emotional with the electronic, a synthetic, at times icy beauty with rawness and pop melody, and they've certainly influenced us, as well as us sharing some of the same influences that have informed their music, like Chicago House, Detroit Techno, or Italo Disco. But they're always proudly themselves, and it will be a great honour to play on the same bill with them, in their hometown, and for us to be back on stage in Manchester. Can't wait!"
Working Men's Club's Sydney Minsky-Sargeant said:"It's an honour to play with a band as significant as New Order and on more or less home turf too. I'm sure it'll be a day to remember and to be supporting New Order in Manchester will be super special."
Tickets for New Order at Heaton Park go on sale this week, with a special fan pre-sale starting from 9am on Tuesday 8th December – before full general release tickets go on sale at 9am on Thursday 10th December here.