Audio
Noel Gallagher's High Flying Birds at Wythenshawe Park — tickets, supports, stage times and more
We've been waiting to hear that new Council Skies album in person since it dropped. The time is nearly here.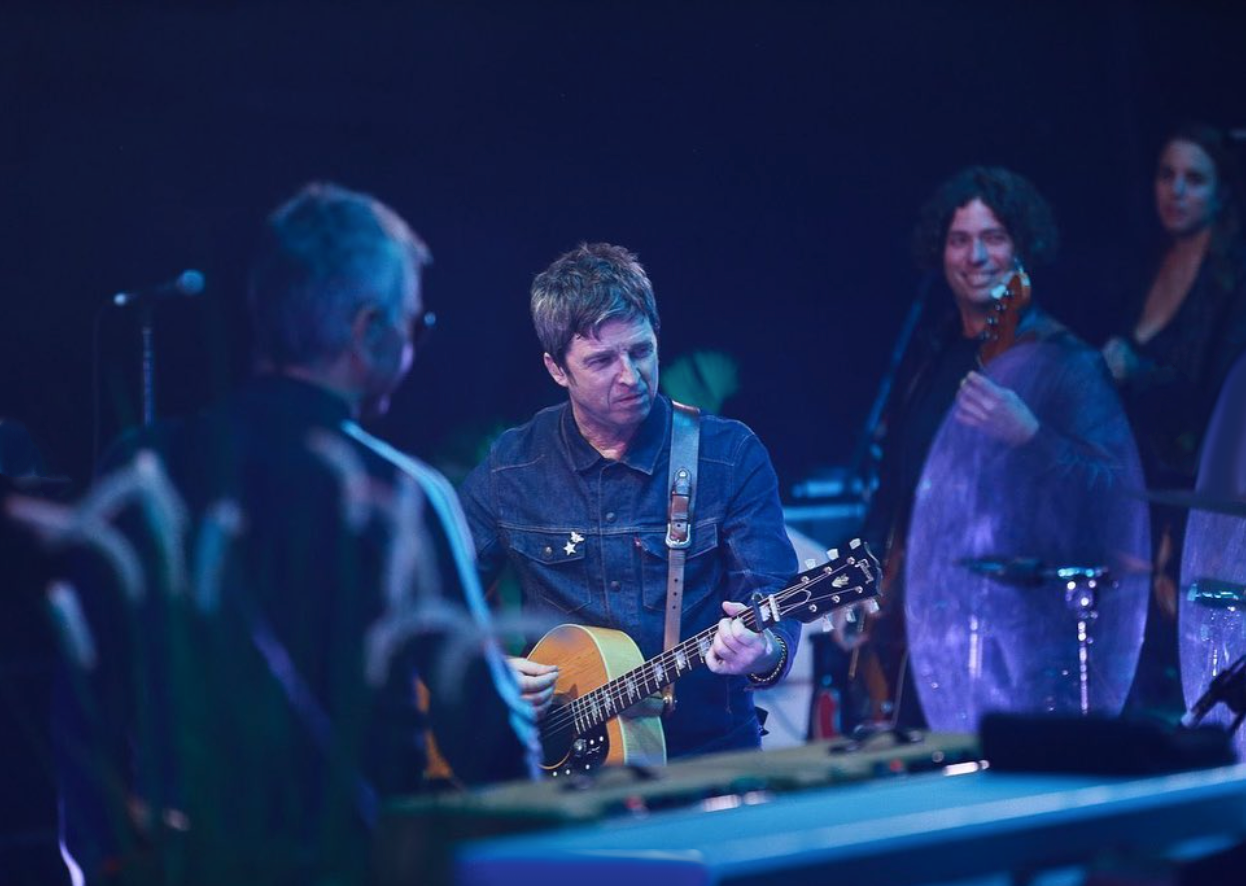 Noel Gallagher and his mighty High Flying Birds are back in Manchester this week with a massive outdoor show at the wonderful Wythenshawe Park and it's set to be a night to remember.
With 0161 set for a massive weekend as people travel into the city for the likes of Festa Italiana and ManiFest, over to Stockport for Moovin Festival and to Bolton for the annual food fest — not to mention that little thing called Pride 2023 — there is A LOT going on this weekend.
However, for those of you revellers who'll be heading over to M23 for the older Gallagher brother's huge homecoming gig, we've got you sorted.
Here's everything you need to know about Noel Gallagher's High Flying Birds at Wythenshawe Park on Saturday, 26 August.
Are there tickets left?
It'll be no surprise whatsoever to hear that this thing is going to be absolutely massive with an estimated capacity of around 25,000 people.
That being said, with such a large expectancy, those of you who still haven't grabbed a ticket are in luck: there are still a fair few ticket options available for now but we wouldn't advise waiting around much longer. After all, he is a Manc music legend and one of the biggest names on the planet.
You can still grab general admission tickets for £60.50 upwards and even a few resales from £46 on Ticketmaster, as well as VIP packages if you fancy treating yourself.
If you do end up scrambling for one, as always, we advise being very cautious whenever buying from reseller sites and we beg you to stay well and truly away from ticket touts. No gig is worth being stung over and making the problem even worse.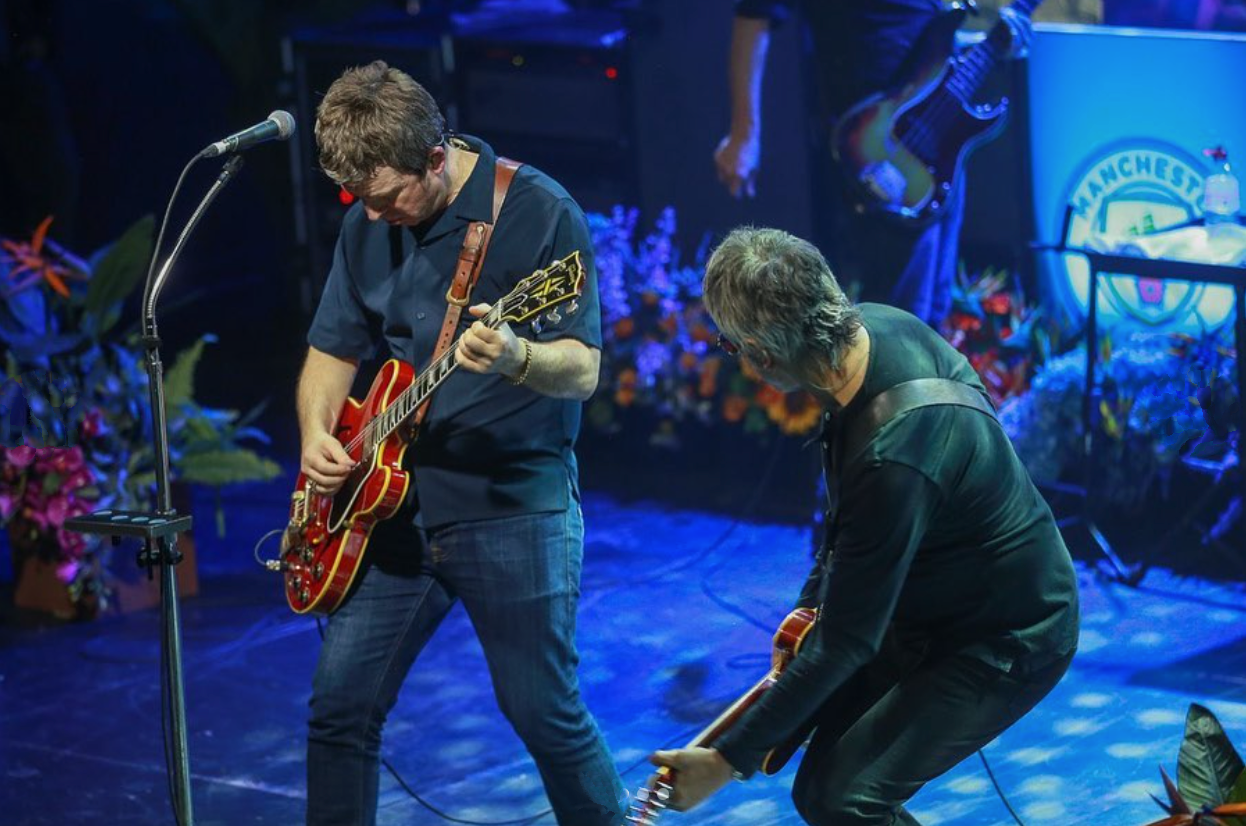 Support acts
When it comes to the support acts on the night, you really are getting proper value for money with this one as not only are you seeing Noel and his High Flying Birds, but you'll also be graced with the presence of fellow British rock legends, Primal Scream.
As if that wasn't good enough, you'll also be getting alternative American band and synth-pop icons Future Islands (a real Manc Audio favourite) as your second support. But it doesn't stop there; you also have locally-formed rockers, Picture Parlour, as well as Leicester singer-songwriter, Billy Nomates.
Some lineup that.
We're just praying they all join each other on stage at some point for one big supergroup moment. Come on, you lot, make it happen.
Stage times for Noel Gallagher's at Wythenshawe Park
As for at what time you'll get to see who, doors to the event are due to open from 2pm and although all timings are subject to change, here's your rough running order and each artist's expected set times:
15:40 – Picture Parlour
16:40 – Billy Nomates
17:40 – Future Islands
19:00 – Primal Scream
21:15 – Noel Gallagher's High Flying Birds
23:00 – Curfew
What a day you're in for.
Setlist
We often turn to Setlist.fm when looking for what artists are going to play ahead of a big gig and while you can definitely find that info for the High Flying Birds' most recent gigs on there, on this occasion we also have the added assurance of the man himself confirming it for us.
Obviously, setlists change on the fly all the time due to various circumstances, especially when you're talking about someone with a catalogue as huge as Gallagher's, but we think this is a fairly safe bet — here's what he's been playing most recently.
Old, new, a cover and some Oasis – you're getting a bit of everything.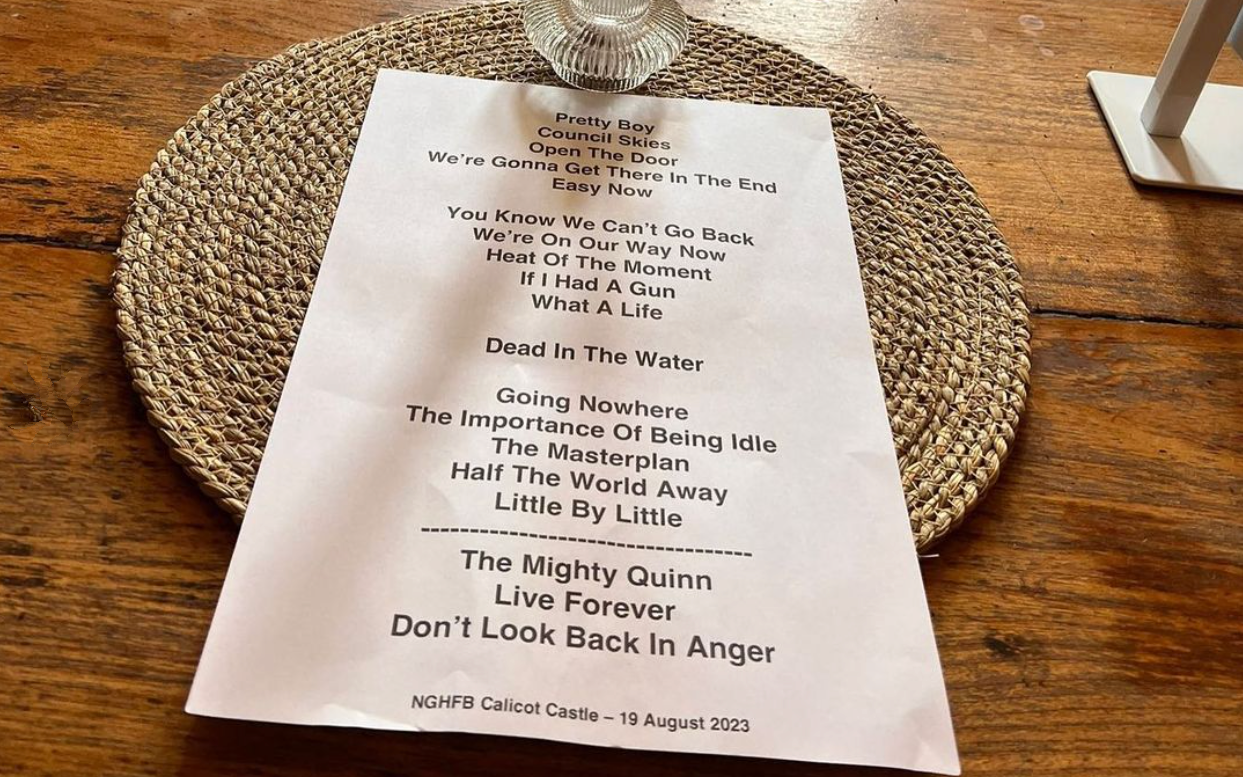 How to get there
Last but not least, there's just the small matter of getting there. While we'd always recommend travelling as green as possible/using public transport where you can, there are still some car park tickets that you can buy online from the Live From Wythenshawe website for £16.91.
As for those of you catching a ride, there is yellow signage to the north of the site which will lead you to the pick-up/drop-off point on Wythenshawe Road, M23 0AB.
There are also three tram stops to choose from: Wythenshawe Park, Moor Road and Baguley. However, it's worth noting that both Wythenshawe Park and Baguley will be closed from 9pm so you won't be able to get back home this way.
Finally, you can always catch one of the shuttle buses back into the city centre, which will set you back just £3.50 on the day. The service will be operating in a loop from Sale and the city centre, running from 1pm-8pm on the way to Wythenshawe Park and then from 8pm-1:30am when heading home.
For more information, you can find all the up-to-date travel stuff HERE or check out (TfGM) Transport for Greater Manchester's guidance and even use their interactive map below.
Read more:
It's going to be one hell of a show. See you there.
For all the latest news, events and goings on in Greater Manchester, subscribe to The Manc newsletter HERE.
Featured Image — @themighti/Sharon Latham/Ignition (via Instagram)/Wikimedia Commons