Audio
A genre-bending artist at the peak of his powers — Post Malone doubles down on second night in Manchester
A show packed with party vibes, banger after banger, dancing like thousands weren't watching and pure positivity.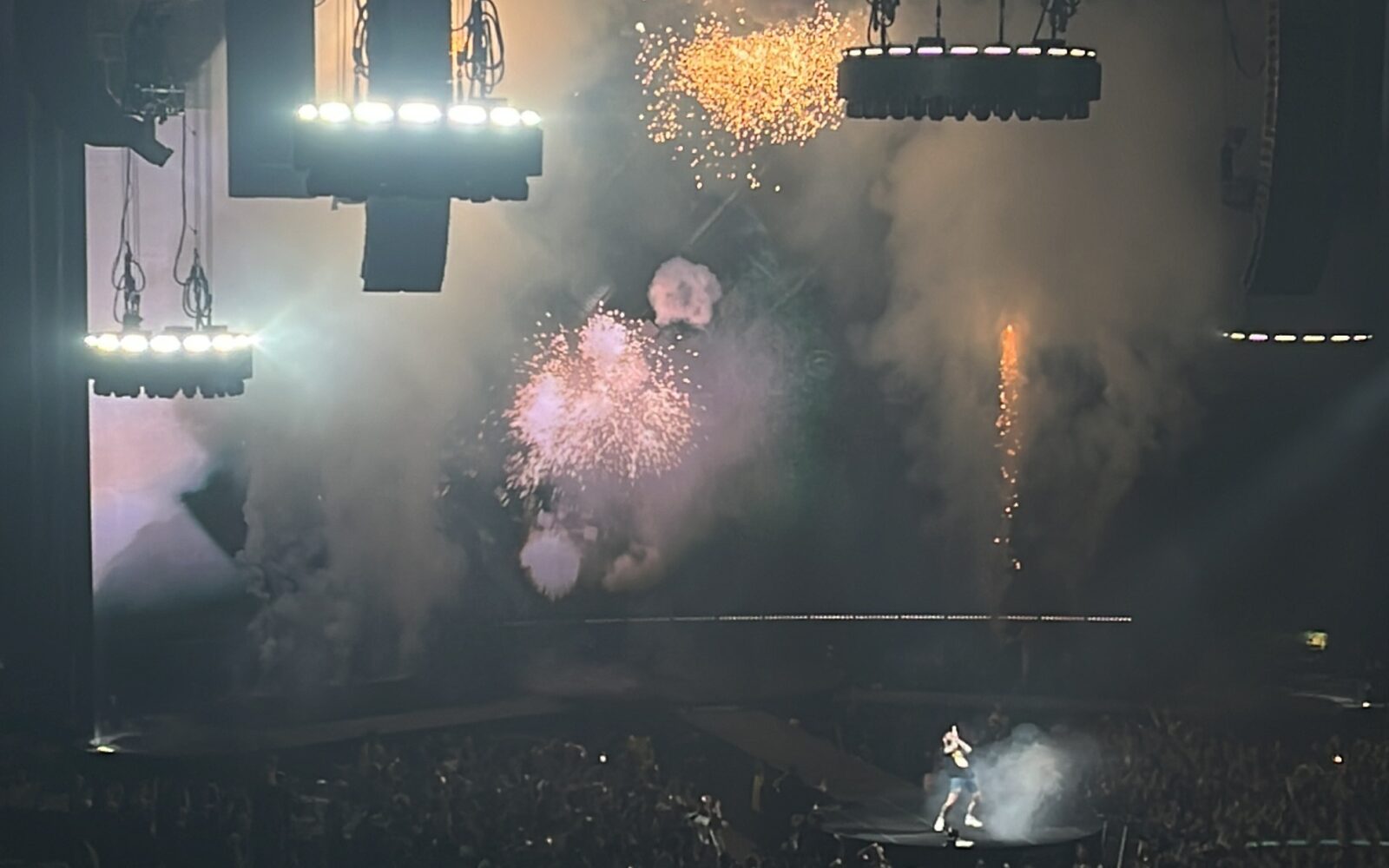 Post Malone finished up his second night at Manchester's AO Arena on Wednesday evening, which The Manc had the pleasure of going along to, and believe us when we tell you we weren't prepared to have such a special time.
Austin Richard Post, as he casually introduced himself to the audience, has been on the scene for over a decade now, releasing his first-ever single 'White Iverson' back in 2015 — the track that launched his career and has seen fans falling deeper and deeper in love with him over the years.
Even from the start and his debut album, Stoney, Post Malone's extremely palatable brand of rap, pop and R&B has meant that he's never been just one thing or the other and that became abundantly clear the second he walked out on stage.
His entrance alone proved that still had gears we didn't expect, opening the show with an atmospheric and suspense-building arrangement of 'Reputation' as massive spiralling lights, smoke and phone torches filled the room, before exploding almost demonically into 'Wow.' and kicking the show into fifth.
Just two songs in and we were already pretty mesmerised — the set design by creative director, Lewis James, alone a seriously impressive spectacle — then came what felt like the most relentless barrage of bangers, playing 'Better Now', 'Psycho', 'Candy Paint' and 'I Fall Apart' all back-to-back.
We even got to hear him do 'I Like You (A Happier Song)' minus Doja Cat's part, mind, but thankfully with the bonus of that wholesome little dance you might have seen him do on TikTok. If you know you know.
And 'happier' couldn't have summed up the show any better: with each song, every single person in the room seemed twice as stoked as they were on the previous one, with the screams as he dropped the next track only getting louder as then show went on.
Even when he slowed things down and got out his guitar to do acoustics like 'Lemon Tree' and 'Stay', it felt like one big sing-song around a campfire — you know, if the fire had 20,000 round it and was spitting out of pyros on stage. Then, of course, he swiftly reminded us he was a literal 'rockstar' and smashed up his guitar, something that always kind of frustrates but looks undeniably fun.
It was at this point we realised this guy isn't just a rapper most people have heard on the radio anymore — he hasn't been that for a long time: he's a generational, genre-bending talent and an absolute god to his die-hards and we almost felt stupid for not realising just how good he was earlier.
Chants of 'Posty, Posty!' began ringing around the AO Arena between songs and the 27-year-old would simply soak it in and do another chuffed little dance every time. Everyone in there was enjoying themselves and so was he — him even more than us, to be fair.
One of the lasting things we took away from the show, however, was just sincere and positive Post Malone comes across not just as an artist but as a bloke in general. We say it like we know him personally but that was kind of how the whole thing felt, like he was just up there being himself and we happened to be watching.
He stopped to savour the moment and tell the crowd how much he loved them at regular intervals, how much he'd missed being over in the UK and urging people to appreciate and look after each other. Then there was his speech about fatherhood, which had both him and most people watching on in tears.
Read more:
The whole thing experience wasn't just "the best party in the world" that night, to quote support act Rae Sremmurd (one the best and most enthusiastic we've seen in a long time, by the way), but it was just so positive — even Sremmurd's Swae Lee was telling fans to grab their best mate and enjoy every second.
His time on stage with Posty for 'Sunflower' was a great moment too, one that pretty much encapsulated the entire night: a bunch of people singing and dancing their heads off to so many hits that you almost didn't realise just how much quality music the man has put out.
As the show drew towards a close we got his latest single 'Chemical' — a lovely poppy little number which gives an idea of what his newly announced album, Austin, might sound like — as well as firm-favourite 'Congratulations', which feels like a lifetime ago but is still the perfect self-affirmation all these years later.
That being said, it was only fitting that he ended with the track that started it all off, serenading the Arena with 'White Iverson' as they held aloft their drinks and swayed back and forth to what remains one of the most chill tunes he's ever made. The song might be but we left with none.
Post Malone in Manchester night two confirmed one thing: we are now Posty stans for life.
For all the latest news, events and goings on in Greater Manchester, subscribe to The Manc newsletter HERE.
Featured Image — Post Malone (via Instagram)/The Manc Group