Audio
Robert Smith says he is 'sickened' by ridiculous Ticketmaster prices
'If no one bought from scalpers then...'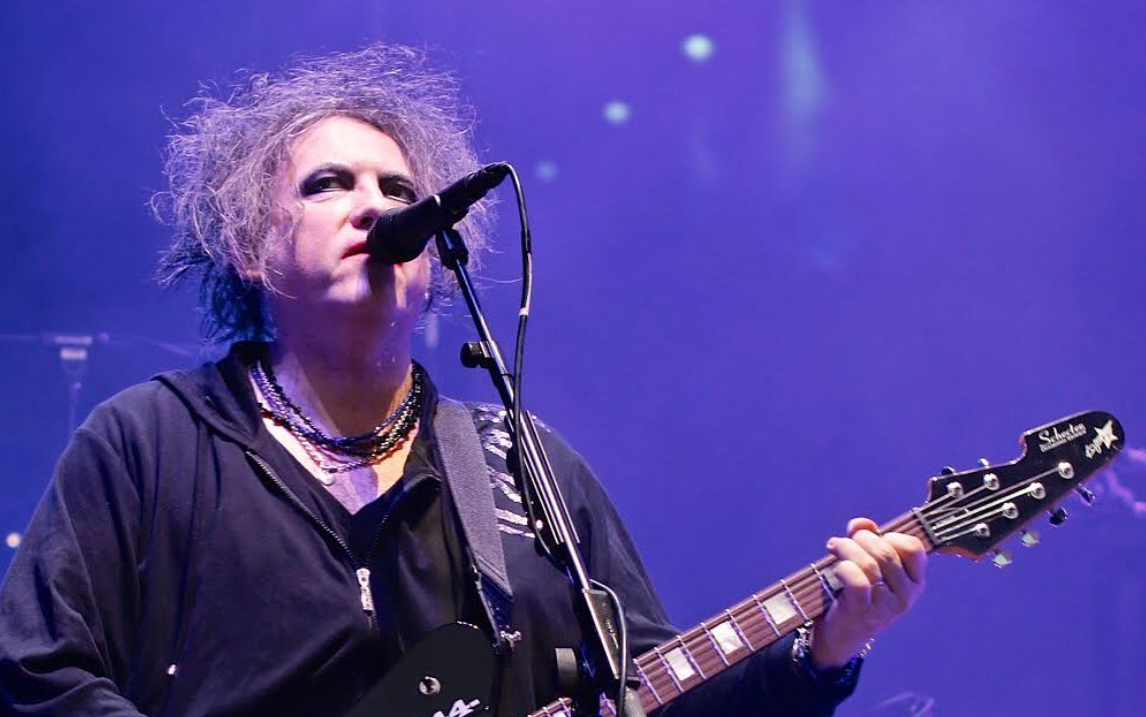 The Cure frontman and songwriter Robert Smith has called out Ticketmaster over their ridiculous prices and admin fees, which are pricing music lovers out of being able to see their favourite bands.
It was only on Wednesday that he criticised the ticket operator's 'Platinum' tier, labelling it a "greedy scam" and now following news of fans being hit with extortionate admin fees and additional charges, Smith said he has been left "sickened" by the whole "debacle".
Taking to Twitter in response to countless fans sharing their scandalous experiences, the 63-year-old insisted "I am sickened as you all are… To be clear: the artist has no way to limit them."
Having arisen from the band's decision to use Ticketmaster's 'Verified Fan' system in an effort to combat scalpers and ticket touting, Smith went on to insist he has asked for justification and that he will keep people posted if gets any serious updates.
As mentioned, The Cure opted to use the new system to help combat the increasingly obstructive scalping culture pervading live music and hopefully help more fans get their hands on tickets.
However, the unfortunate result of this system is that instead of people having to resort to buying them for resellers at a massively marked-up price, the original face value of tickets is just being hugely inflated by the company's 'facility charges', 'service' and 'ordering processing fees'.
Countless Cure fans have since jumped on social media to complain about the cost of their tickets on their current US tour dates, despite the band having intentionally set the price to just $20 following long-running frustrations over gig-goers either missing out or being priced out.
In some cases, the original ticket has more than doubled as a result of Ticketmaster's fees.
Read more:
Ticketmaster has come under fire quite regularly of late for unpopular business practices like these, facing multiple lawsuits and even a Senate hearing in America over "unprecedented" claims of fraud that forced legitimate ticket holders to be banned from a Bad Bunny concert in Mexico City.
Having merged with Live Nation back in 2010, the parent organisation was hit with an "antitrust investigation" by the US Justice Department for potential abuse of power. In 2019 they were found to have repeatedly violated a 10-year decree to refrain from 'monopolistic practices' and famously went on to be wrapped up in the Astroworld Tragedy.
The Blackpool-born rock legend has now confirmed that resale company "StubHub has pulled listings in all markets except [New York], Chicago, Denver (i.e. sites that have laws protecting scalpers)", going on to add that like with premium tiers, if people didn't buy from scalpers these issues wouldn't arise.
It goes without saying that music for is everyone — it shouldn't be a case of people having to take make themselves skint to listen to their favourite artist.
For all the latest news, events and goings on in Greater Manchester, subscribe to The Manc newsletter HERE.
Featured Image — Robert Smith (via Instagram)/NME (via YouTube)