Audio
Robert Smith's 'spaced out' remix of Noel Gallagher's 'Pretty Boy' finally released
Noel Gallagher, Johnny Marr and Robert Smith all on one track. As you do.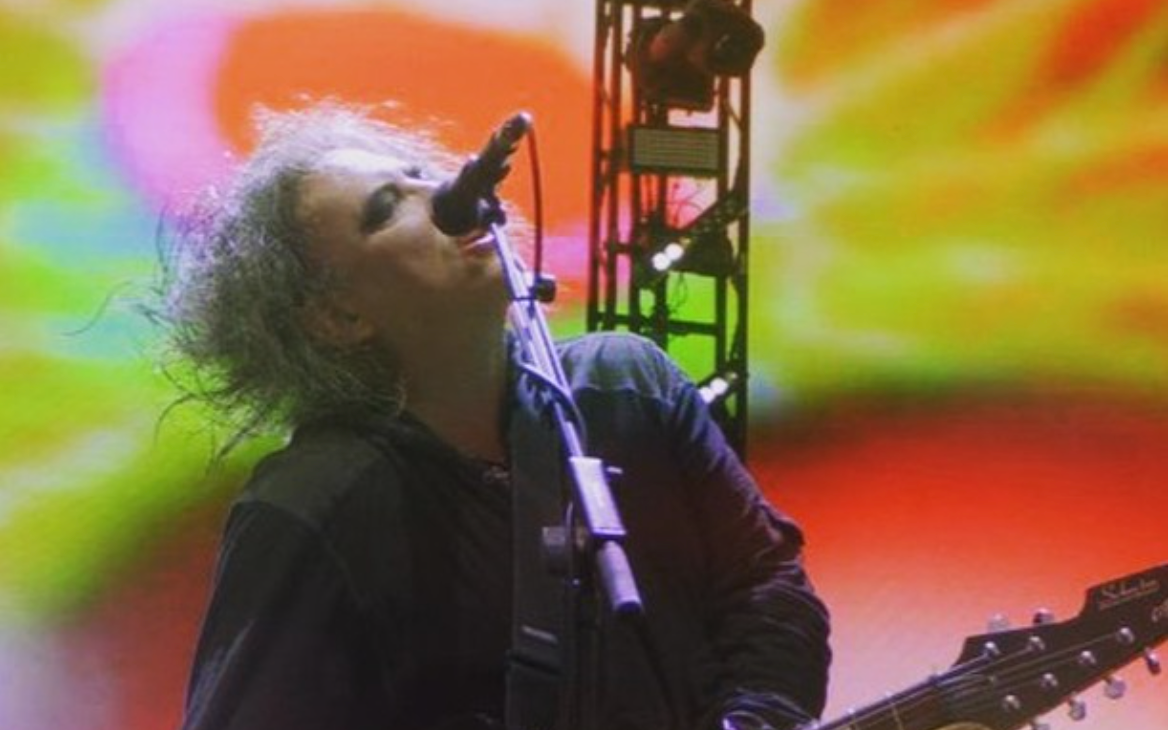 Noel Gallagher's High Flying Birds have finally released the much-talked-about Robert Smith remix of their lead single, 'Pretty Boy'.
Gallagher had previously teased that he'd spent some time with The Cure frontman both inside and outside of the studio in the lead-up to this new album, Council Skies, revealing that the fellow alt-rock and Britpop icon had even done his own twist on 'Pretty Boy', which released back in October 2022.
Speaking to Radio X in January, the former Oasis man told Dan O'Connell he doesn't usually go for collaborations, at least not on his own music, but after noting that the track sounds like The Cure, he simply asked himself: "wonder if [Smith] does remixes… wonder how easy it'd be to get hold of him?"
Cut to just a couple of emails later, "it turns out it wasn't that difficult" and before he knew it, he had a song with The Smiths' Johnny Marr playing the guitar and remixed by Robert Smith. Two British rock legends for the price of one.
As Noel went on to explain, Smith "loved" the track and while he may have thought achieved a 'Cure-esque' vibe on the first attempt, he admitted that "the remix sounds exactly like The Cure".
The 55-year-old singer-songwriter insisted that he'd "been fan of The Cure since [he] was at school" and that he'd recently seen them perform an "amazing" set at Wembley arena, reiterating: "they're very, very good".
He called Robert Smith simply a "lovely man" and as for the Blackpool-born musician himself, as it happens, he had similarly positive things to say about Noel and 'Pretty Boy' too.
Speaking in a statement released shortly after the remix dropped, the 63-year-old said: "I was surprised and delighted when Noel asked me to remix this gorgeous song, and I had a lot of fun slowing it down and spacing it out".
You can listen to Robert Smith's remix of 'Pretty Boy' in full below:
Read more:
We think we might prefer the remix — no offence, Noel.
He went on to detail how "Cure drummer Jason Cooper gave [him] a great vibey drum track to play along with – and the rest just phased into place under the starry sky of my distant moon…" Never has there been a more Robert Smith sentence uttered.
Gallagher also recently released his latest single, 'Easy Now', whcih features House of the Dragon star Milly Alcock in the music video and also happens to be a brilliant track.
The new album, Council Skies, is out on June 2 and is already sounding like Noel and his High Flying Birds are back to their best.
For all the latest news, events and goings on in Greater Manchester, subscribe to The Manc newsletter HERE.
Featured Image — Noel Gallagher/Robert Smith (via IG)/Wikimedia Commons