Audio
Royal Blood throw 'tantrum in a Waitrose accent' live on stage and swear at BBC Radio 1 Big Weekend audience
'You come across like a sassy walk-on from Made In Chelsea'. (Contains affiliate links)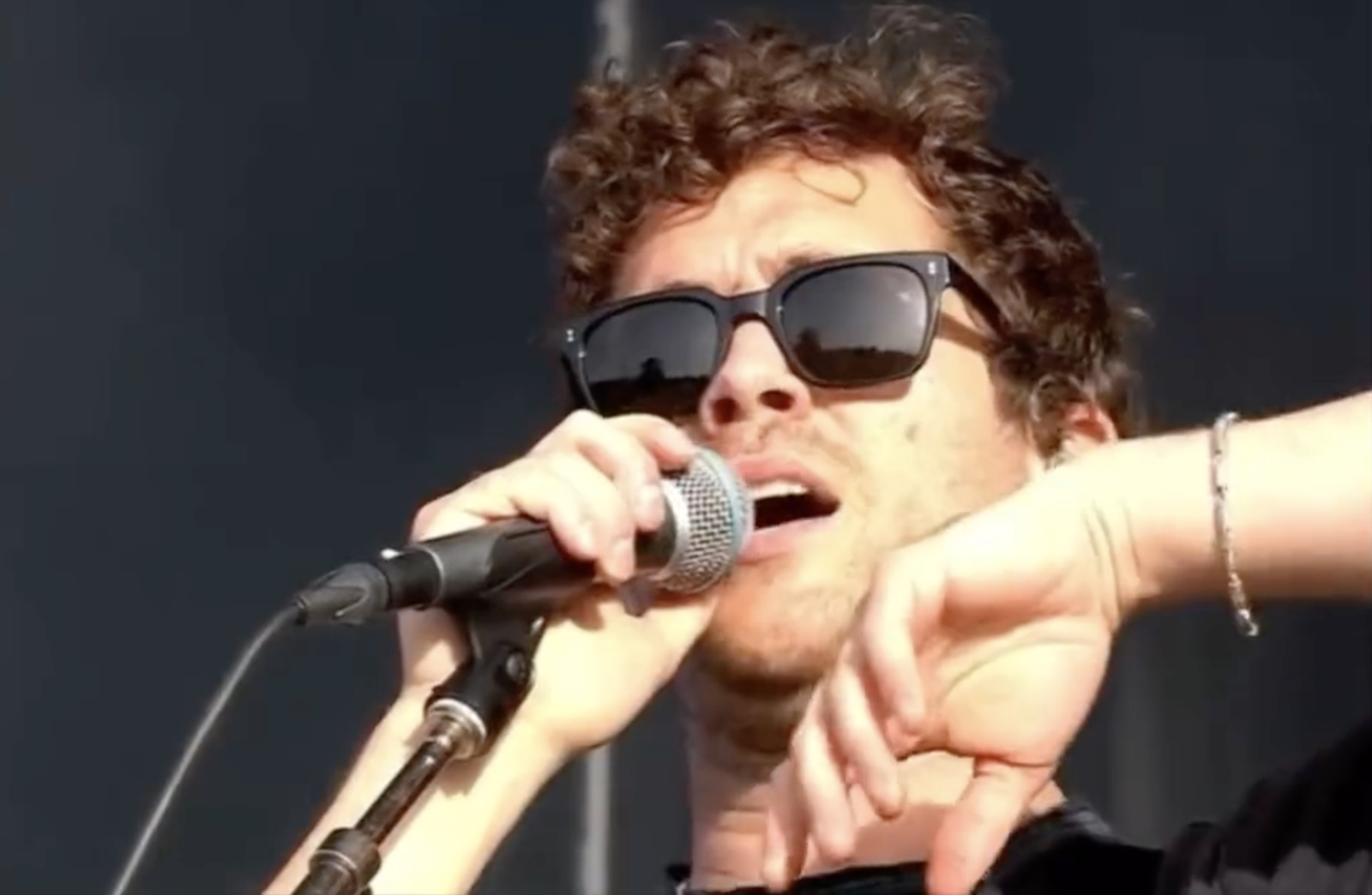 Royal Blood didn't even attempt to conceal their thoughts at the BBC Radio 1 Big Weekend, swearing at the audience and storming off stage.
Mike Kerr, frontman of the rock duo, said the young crowd were 'pathetic' before walking off with his middle fingers raised.
The pair – who just announced a gig in Manchester for October – were visibly annoyed to not be welcomed with adoring crowds at the free festival, which this year took place in Dundee.
Speaking to the packed crowd, Kerr said: "Well I guess we should introduce ourselves seeing as no one actually knows who we are.
"We're called Royal Blood and this is rock music. Who likes rock music? Nine people, brilliant."
He then continued to lash out at the audience, saying: "We're having to clap ourselves because that was so pathetic. Well done Ben."
Turning to the cameraman on stage, he said: "Will you clap for us? You're busy. Can you clap? Yes, even he's clapping. What does that say about you?"
Drummer Ben Thatcher, meanwhile, swigged from a bottle of Patron tequila before miming to audience members to smile.
Naturally, social media has erupted with discussion around the band's behaviour, and whether it was justified.
Many blamed the event organisers, who jammed Royal Blood in the BBC Radio 1 Big Weekend line-up between pop acts Lewis Capaldi and Niall Horan.
In fact, there was a stunning moment in the live stream where the camera panned to a bored-looking audience member with 'NIALL' written across her face.
Hundreds of people have said that Royal Blood should have respected their audience and worked harder to win them over.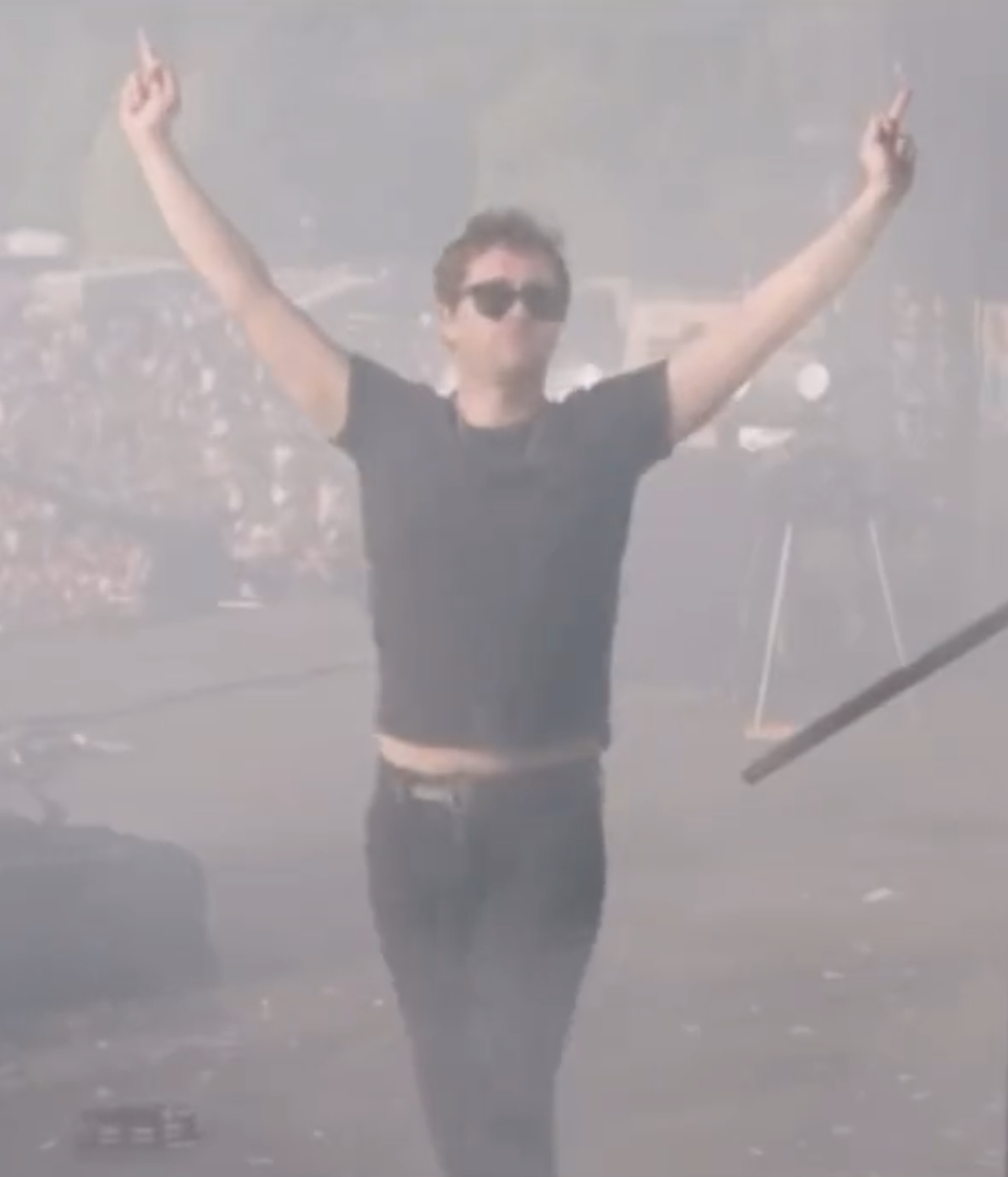 Wigan band The Lottery Winners waded in, writing: "Man, some gigs are tough and you have to win over the crowd, but this is exactly how to NOT react. Very disappointed with Royal Blood here. No matter what level you get to, you're never better than the audience."
One person wrote: "Speaking as a Royal Blood fan, I'm all for back and forth with the audience but ideally not: 1) to an audience of teenagers. 2) when you come across like a sassy walk-on from Made In Chelsea. Respect your audience, always."
Another said: "Royal Blood are brilliant live, but respect the audience. This is a festival not a Royal Blood gig & you're playing before arguably the biggest British artist right now in Lewis Capaldi, 70%+ aren't here for you. Should be trying to make new fans at festivals like this."
Someone else wrote: "I'd be so f*cking pissed if a band called ROYAL BLOOD hopped up on stage to play rock and roll, patronised me in a Waitrose accent and then had a literal tantrum because I wasn't making enough noise. I'd actually lose the plot."
Of course, the jokes and memes also flooded in.
Someone else made this comparison: "Eight-year-old me storming out of the living room because my family were talking through my performance of spice girls' wannabe #royalblood."
One tweet said: "Ahhh, what a lovely relaxing Bank Holiday, now to log on for my first day as the PR Manager for very cool and popular band Royal Blood."
Tickets for Royal Blood's gig at the O2 Apollo Manchester go on sale on Friday 2 June at 9am – you can get yours through See Tickets here.
Featured image: BBC