Audio
The Black Keys deliver a night of infectious rock and blues at Manchester's AO Arena
From playing the hits, calling out bag eggs in the crowd and getting everyone up on their feet, it was a night we'll never forget.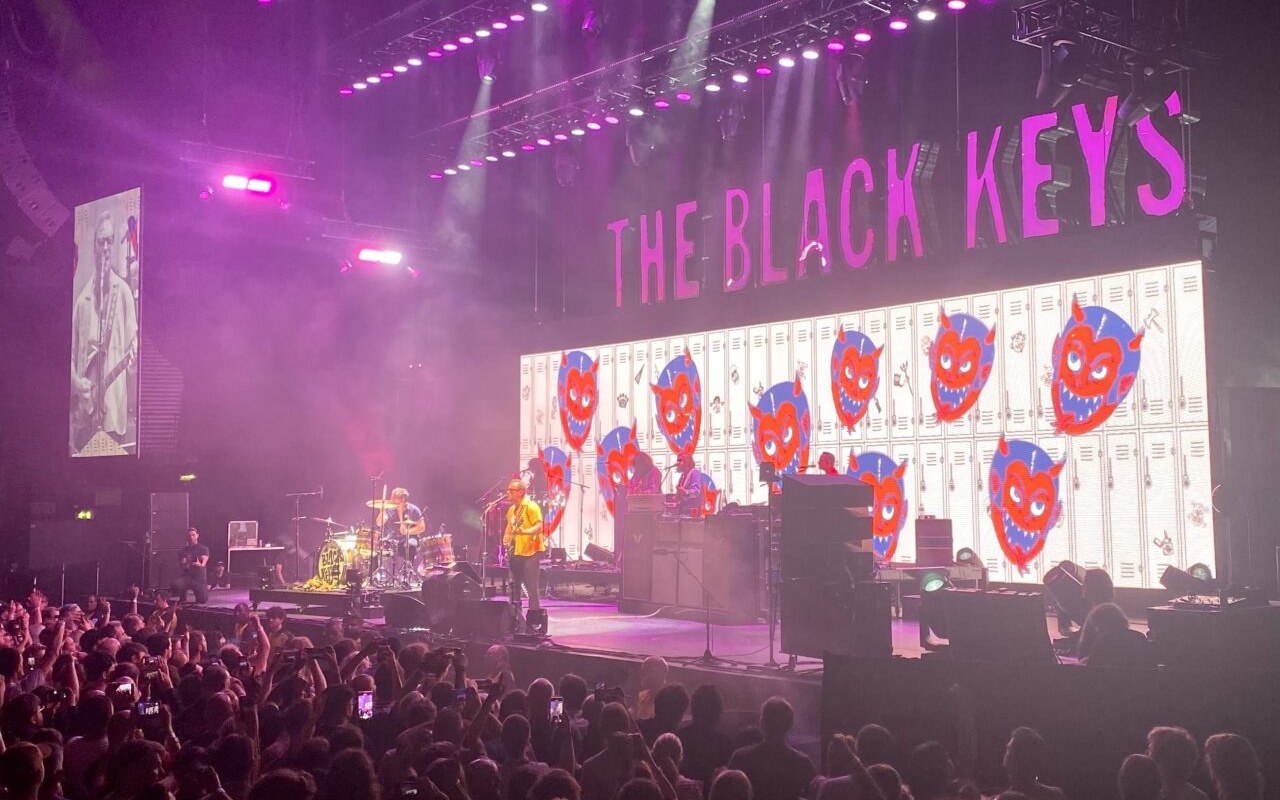 Last night, American duo The Black Keys graced the fine people of Manchester with irresistible rock and bluesy ballads at the AO Arena and it was nothing short of phenomenal, showcasing the exceptional talent that's made them one of the most prolific bands of the last two decades.
Their 'Dropout Boogie Tour' was supported by fellow rockers Spoon and found them in the UK for a limited run of just three shows, London, Glasgow and, of course, Manchester. This was all on the back of their latest album release in 2022, which gained modest reviews.
Whatever you made of their last record, there isn't much you can question about their live performance. Straight from the go, the show was electrifying, with the opening song 'I Got Mine' leaving the crowd screaming for more — I was definitely one of them.
The Black Keys brought a slice of that quintessential southern American blues-rock to the AO on Thursday night, taking us on a real sonic journey, weaving through different styles and more rock and roll sounds to those deeper, swampy tones that we've explored throughout their decorated career.
Their retro-inspired sound harkened back to a golden era of American music as they even covered some proper classics like 'Crawling King Snake' by delta-blues singer, Big Joe Williams, as well as 'Have Love, Will Travel' — which may only rattle around in your head has an advert song, but was originally recorded all the way back in 1959 by R&B singer, Richard Berry.
They really leaned into those unmistakable bluesy, rock and roll roots and it really paid off because the whole vibe and reaction from the crowd was absolutely infectious.
The guitar mastery and soulful vocals displayed by lead singer, Dan Auerbach, were nothing short of awe-inspiring, but towards the final few songs he had to cut one short to call out, as Dan called him, a "beefcake", that was being aggressive, pushy and putting a general "negative energy".
Dan said he's not about that and neither are we or any of the Mancs who went along to watch, and he was met with rapturous applause when he declared: "That's not how we do it at a rock and roll show". Big respect to him for that.
Read more:
By the time the encore came around, there was a single person not up on their feet and partying. They began with their 2011 track, 'Little Black Submarine' — which seemed ominously fitting considering the latest news headlines — starting slow but ending heavy and leading perfectly into the final jam and iconic hit, 'Lonely Boy'.
It was obviously always going to end like that, being their most popular song, and for good reason. The show had already reached a euphoric climax which meant everyone was dancing and singing their hearts out. By the time the song finished, I truly wished I could've done it all over again.
What a gig and what a night. It was truly an unforgettable experience that will be etched in my mind forever. The night wasn't over for everyone, though, as the band actually headed to YES for their popular record hang after-party, where they DJ'd on vinyl into the early hours of the morning.
Sadly, for us, it was bedtime — some of us have work in the morning and we'd already partied plenty all night long. We will most definitely be seeing The Black Keys again the next time they're in Manchester.
For all the latest news, events and goings on in Greater Manchester, subscribe to The Manc newsletter HERE.
Featured Image — The Manc Group/The Black Keys (via Instagram)