Audio
Watch the moment Coldplay bring out Aitch as surprise guest on second night in Manchester
This is too much.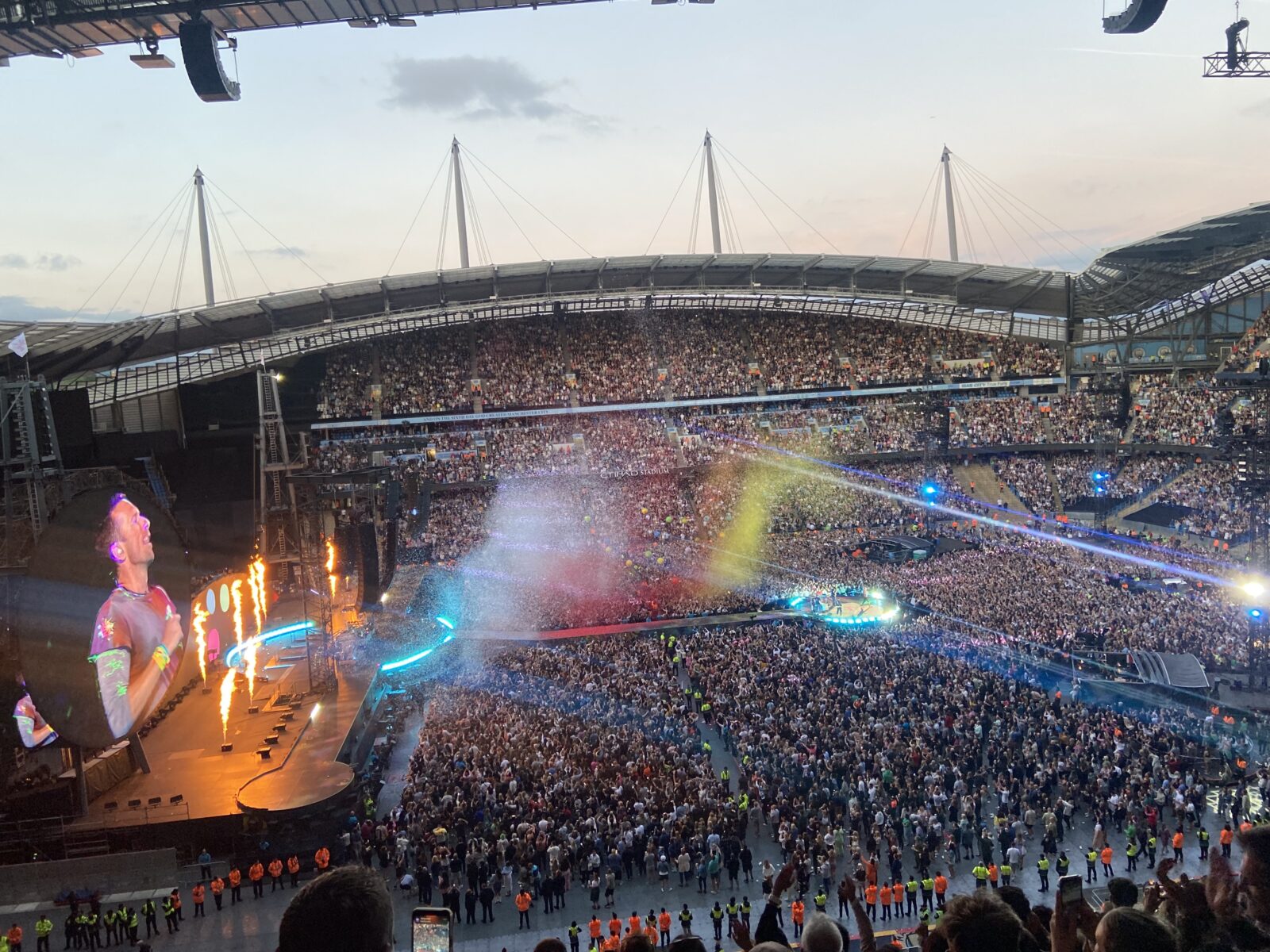 Coldplay stunned the huge crowd at the Etihad Stadium on Thursday evening when they brought out a very special guest – Manchester's very own Aitch.
The young rapper from Moston popped up with the band on the second night of their sold-out run in Manchester.
Aitch has rocketed to fame (and wormed his way into all of our hearts) in recent years with hit singles Strike A Pose, Taste (Make It Shake) and Baby, as well as for his work to raise awareness for Down's Syndrome, inspired by his little sister Gracie.
His surprise appearance on the Etihad Stadium stage comes just a week before his headline slot at Parklife festival.
And while the global sensations Coldplay duetting with local rap star Aitch wasn't on anyone's bingo card, the local crowd absolutely lapped up the surprise performance.
Aitch stood beside Coldplay frontman Chris Martin to perform his hit song Buss Down. He was dressed in a two-piece blue and white outfit.
Chris was seen grinning to himself as he sang the lyrics 'We busy makin' love and smokin' kush now'.
The 23-year-old star also rapped through his hit song 1989, which samples the riff from The Stone Roses' Fools Gold, while Chris played along on an acoustic guitar.
Watch Aitch and Coldplay together on stage in Manchester below
On the first night of Coldplay's run of shows, they performed a cover of James' Sit Down – so they seem to be chipping away at our city's staggering list of homegrown talents.
With two shows still to go, they could bring out some more local special guests yet…
Reaction on social media to Aitch's appearance has been swift – and baffled.
One person wrote: "Aitch x Coldplay was the combo I didn't realise I needed."
Another said: "Coldplay have brought Aitch out, what the f*ck…"
Someone else tweeted: "Am very confused that Coldplay brought aitch out tonight but we move."
And one tweet said: "Never did I think I'd see aitch at a coldplay concert let alone chris Martin singing buss down what was that all about."
It was the second night of Coldplay's four-night run at the Manchester City home ground. The group will be back on 3 and 4 June for more glittering shows.
Read more
Featured image: The Manc Group