Boroughs
Greater Manchester buses to be brought back under public control, judge rules
Andy Burnham has won a legal battle against operators in Manchester to bring buses back under public control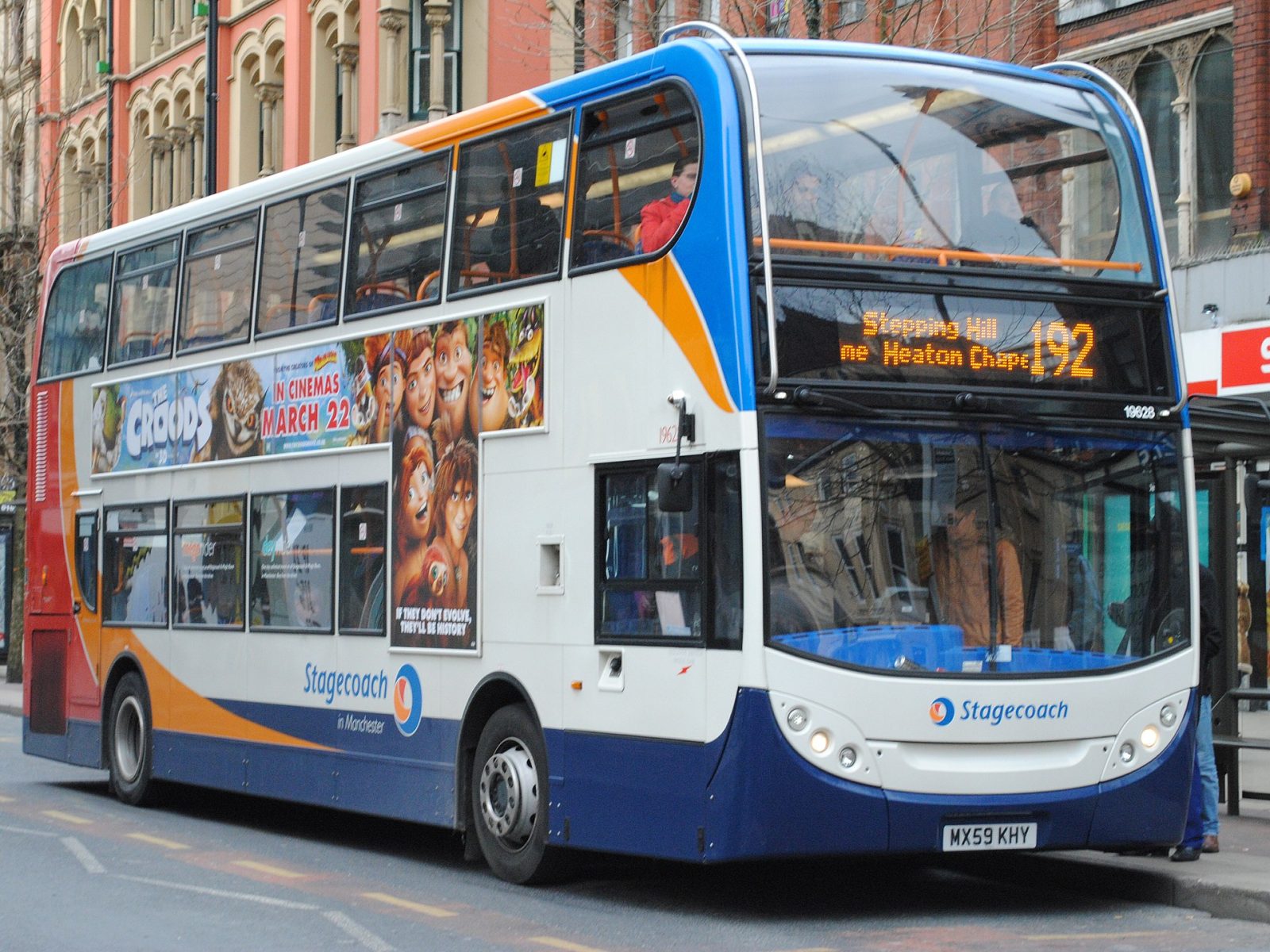 Following a judicial review brought by bus operators Stagecoach and and Rotala, a judge has ruled in favour of Manchester's buses being brought back under public control.
The plan, first put forward by Manchester Mayor Andy Burnham last year, was briefly thrown into jeopardy after operators tried to stop it – but now it's been successfully defended, meaning that cheaper buses are likely coming to the city in the near future.
Today, the courts found that the decision to implement a bus franchising scheme across Greater Manchester to bring buses back under public control was lawfully carried out, which means the plans can now move forward.
Read more: Andy Burnham calls for 'London-style' £1.55 bus fares across the North of England
Sharing his joy at the decision, Andy Burnham tweeted that he was 'pleased to say we have successfully defended the decision I took to put GM buses under public control' and that he had won on 'all points' – adding "we can finally put people before profits after 36 years of the opposite".
Joining in his enthusiasm, Manchester night tsar Sacha Lord added that the deicision was 'huge news' not just for Greater Manchester but for the rest of the UK, too.
In an official statement released following the court judgement, Andy Burnahm said: "Following the strong mandate from the Greater Manchester public, who wanted buses bringing back under public control, it is frustrating that the two companies concerned pursued this action and I am pleased that the court has dismissed all of their arguments.
Read more: 1,500 'Bee Bikes' to be rolled out across Greater Manchester from autumn
"I now ask them to accept the clear ruling and allow us to crack on and give the people of Greater Manchester what they want – an integrated, accessible and affordable 'London-style' transport system joining together buses, trams, cycling and walking; the Bee Network.
"I want to work with the operators and the government to create the bus network that GM needs over the next few years and I will give a more detailed update on how and when we will implement franchising on Monday.
"However, in order to deliver a London-style transport system, we need the right funding to do so for our buses and for our Metrolink system so that people have access to the kind of reliable, affordable services that makes public transport an attractive alternative to the car.
Read more: Greater Manchester is aiming to be the first region to deliver a carbon neutral transport network
"Access to reliable affordable public transport is central to the government's commitment to levelling up and to our net zero ambitions. We want Government to join us in a partnership that uses Greater Manchester as a pilot to allow it to become the first London-style public transport system outside of London, as the Government promised in its Levelling Up White Paper, providing a package of both post-Covid and longer-term funding.
"We know that this result is important not just for Greater Manchester, but for other city-regions too; such as Liverpool City Region and South Yorkshire who have both announced that they are taking steps to introduce a franchised bus network. We hope that this judgement today will pave the way for them to progress with their ambitions to bring buses under public control. This ruling is a green light for the North to retake control of its bus and public transport system."
Feature image – Commons Wikimedia