Business
Boohoo is relaunching Debenhams online – so what does this mean for the UK high street?
The Manchester-based online retail giant has today acquired the Debenhams brand for £55 million.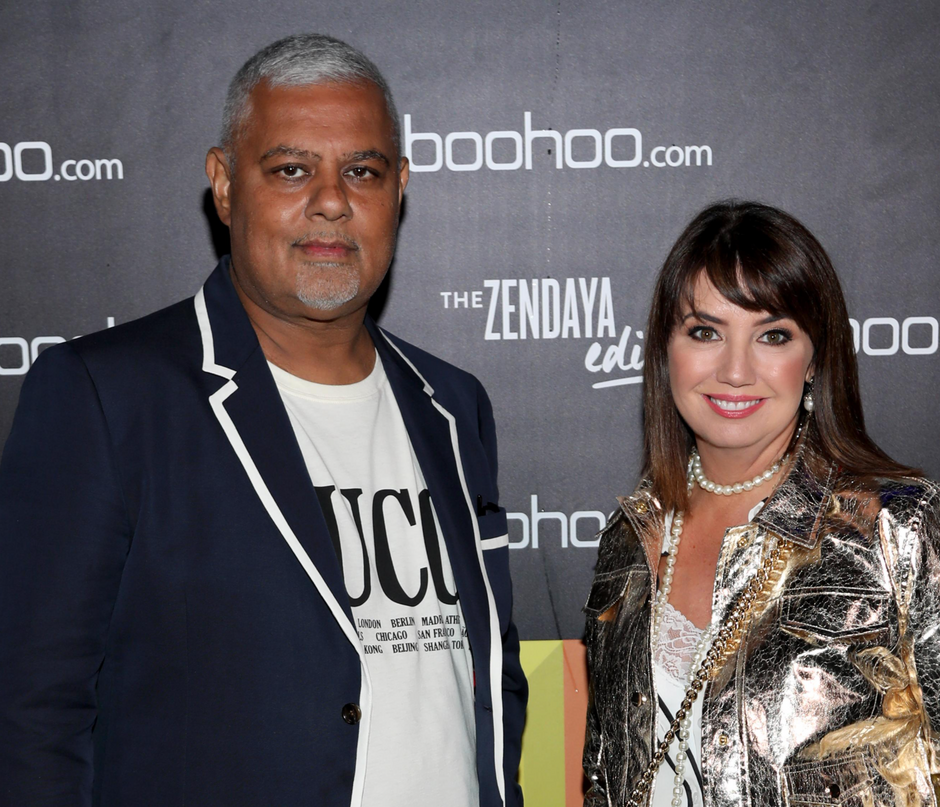 It has officially been announced this morning that Manchester-based fashion retailer Boohoo has paid £55 million to acquire the collapsed Debenhams brand.
It's not quite as straight forward as that though – there's a catch.
While the online fashion retail giant has acquired the brand name, intellectual property and customer lists of the iconic department store chain – which had been a stalwart of UK high streets since 1778, before falling into administration from April 2019 – this will still result in the eventual closure of Debenhams' 118 remaining stores, and comes after Debenhams' owners announced at the start of last month that the company would be closing all 124 stores throughout the country for good, with the chain's collapse leaving 12,000 workers facing an uncertain future.
Why? Well, this is because none of the Debenhams sites are actually included in the sale, as Boohoo intends to relaunch the department store brand solely online.
Retail experts are already branding this a significant acquisition – and it's not hard to see why.
"Debenhams is a long-standing and leading UK fashion and beauty retailer with high brand awareness, and an established online platform with approximately 300 million UK website visits per annum." a spokesperson for Boohoo Group plc confirmed.
"This makes it a top 10 retail website in the UK by traffic.
"The transaction represents a fantastic opportunity to grow the group's target addressable market and increase the share of wallet opportunity through a new capital light and low-risk operating model that is complementary to the group's highly successful direct-to-consumer multi-brand platform."
Boohoo has said the relaunch of the Debenhams online sales platform – which is expected in a year's time – would include new categories including beauty, sport and homewares, but what exactly does this mean for the future of the UK high street?
Let's break it down.
What is Boohoo?
Boohoo is Manchester-based online fashion retailer aimed at 16-30 year olds, offering a selection of over 27,000 styles of clothing.
It was founded by entrepreneur Mahmud Kamani and designer Carol Kane after the pair had worked together at Pinstripe Clothing – a company that was set up by Kamani's father Abdullah, which was one of the first suppliers to ASOS, and designed and sourced clothes for Primark and New Look.
Kamani and Kane decided to cut out the middle man, and so they set up their own online fashion store in 2006, with the aim of selling on-trend clothes directly, and cheaply, to shoppers.
Boohoo Group plc also includes boohooMAN, PrettyLittleThing, Nasty Gal, and Miss Pap.
Is this the only acquisition of its kind?
The short answer is no.
While acknowledging that Boohoo acquiring the Debenhams brand as an online retailer does seem like somewhat of an exceptional circumstance at this point, it is likely to be something we will see a greater deal of in the ever-changing retail landscape – especially post-COVID – and it could serve as an indicator of what's to come in the future.
And potentially sooner than we think.
It has also been confirmed this week that rival online fashion retailer ASOS is too in exclusive talks to buy a number of the UK's best-known high street brands – including Topshop, Topman, Miss Selfridge, and more – which are all part of Sir Philip Green's fashion empire Arcadia that also collapsed into administration last year.
This isn't the first time Boohoo has bought high street brands out of administration either, having previously snapped up Oasis, Coast and Karen Millen, but not the associated stores.
Has the high street really fallen out of favour?
The news of Boohoo's acquisition and plans for the future of the Debenhams brand understandably brings the discussion of the decreasing popularity of UK high streets to the forefront once again, as according to the latest data released by Centre for Retail Research, there are around 50,000 fewer shops on our high streets than just over a decade ago.
Some analysts are predicting this will only get worse too, citing everything from overall population lifestyle changes, to, of course, the rise of online retail, to back this claim up.
Dr Gordon Fletcher – retail expert from the University of Salford Business School – has also said highlighted that structural issues at the heart of the UK high street are to blame for it falling out of favour.
He said: "The UK high street is increasingly a fragile house of cards that suffers from a concentration of ownership, insufficient investment to keep pace with online developments and a general lack of dynamism and engagement between brands and consumers."
What affect has the coronavirus (COVID-19) pandemic had on physical retail?
It's also becoming increasingly difficult to count how many retailers have fallen victim to the ongoing coronavirus (COVID-19) pandemic, with the closure of non-essential stores during lockdowns, more people working from home, and the accelerating demand for online shopping among the challenges facing bricks and mortar companies throughout the ongoing crisis.
In the latest blow dealt, a report published last week by professional services giant KPMG said that UK high streets could be set to lose 20-40% of their retail offering as the impact of this shift is felt.
This hasn't quite been the same for online retail though.
At the height of pandemic restrictions in April 2020, retail sales fell by a quarter compared with pre-COVID levels, and even though overall sales have now recovered this lost ground, in-store sales are still nearly 10% down.
Online sales however, were up by nearly half on the start of the same year, with the big winners revealed to be those businesses that specialise in online retail and already have established home delivery networks in place.
Boohoo reported a 51% rise in profits year on year to £68.1 million in the six months to 31st August 2020.
Has footfall been affected?
Given all the points just raised, it stands to reason the number of people visiting the high street has dropped by 20.5% over the past decade, according to figures from retail analyst company Springboard.
And the coronavirus (COVID-19) pandemic has only accelerated this drop further.
Springboard's latest data declared that retail footfall overall was 39.1% lower in 2020 than it was the previous year and fell by 75% in the week after the first lockdown in March – which is a level never previously recorded by the company.
Footfall on high streets in 2020 fell by 45.2%, compared to a 23% fall at retail parks, and a 41.9% fall in shopping centres.
The stark reality of the recent footfall statistics right here in Greater Manchester has even lead to the forming of United City – a collective of business leaders seeking to encourage people to return safely to towns and the city centre post-COVID.
United City says increasing footfall is "critical to the success" of the entire region, and will campaign to get Greater Manchester on the road to economic recovery, fix its "broken ecosystem", and also commission independent research to back up its messages, with hard data and use findings to negotiate with central government.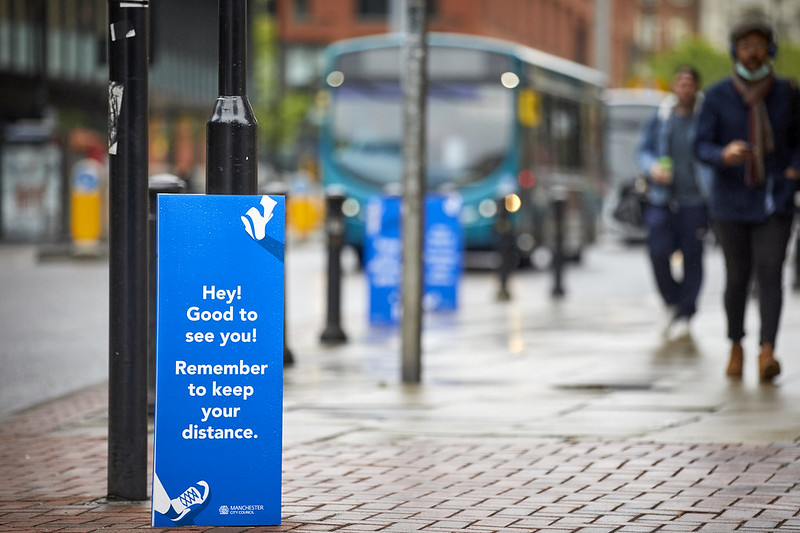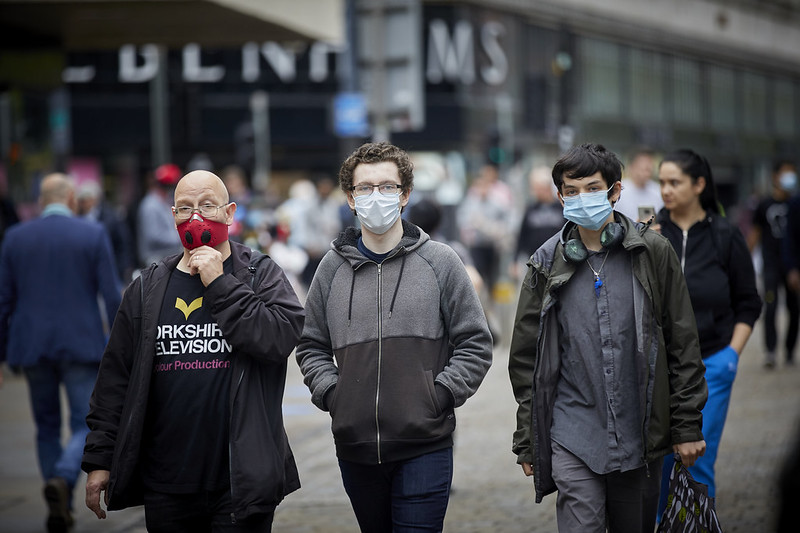 Where does the high street go from here then?
While much of the narrative surrounding the future of the high street post-COVID has proved grim reading for retail companies and physical shopping fans in Greater Manchester and beyond, it's not all doom and gloom and many are still electing to remain positive.
Richard Hyman – Professor at London School of Economics – told PA that the high street still has a future, although it will look "quite different".
"The high street isn't dead, but it is currently sleeping," he said.
"When it is allowed to wake up properly, I think you will see a huge amount of the population go out shopping because it is something people miss, but obviously it will be smaller and we continue to see a lot of changes as stores react to what customers want and expect from the experience."
Diane Wehrle – Insights Director at Springboard – added: "To use the word 'unprecedented' truly underplays the impact that COVID-19 has had on the retail industry as businesses large and small fought for survival, however, as the vaccine is successfully rolled out across the UK in 2021, this offers hope for retailers in the second half of the year, albeit with social distancing measures still in place.
"If COVID -19 has taught us anything, it is the need we all have for human interaction and sensory satisfaction, and this is likely to drive visits and spend in stores and destinations.
"What is likely to continue to change in 2021 is the types of destinations that consumers visit and the frequency and when they do so, and much of this change will be driven by the shift to home working."
There's also particular glimmer of hope for the UK's indie retailers and smaller high streets too.
Research by the British Independent Retailers Association and Starling Bank last month showed that 66% of shoppers plan to buy gifts from independent shops, with a Reinventing the High Street for COVID-19 Recovery report by Sustrans recommending that capitalising on the increased use of smaller high streets is a way to economic recovery, along with reinventing high streets as places for people and ensuring equitable access for all ages and abilities.
So, like much of life right now, the future of retail may be a little foggy, but the mist is starting to clear and change is gearing up to be welcomed by those willing to embrace it.
There's always hope.