Christmas
Manchester Christmas Markets voted best in the UK — because of course they are
Even without Albert Square, we're still bossing it.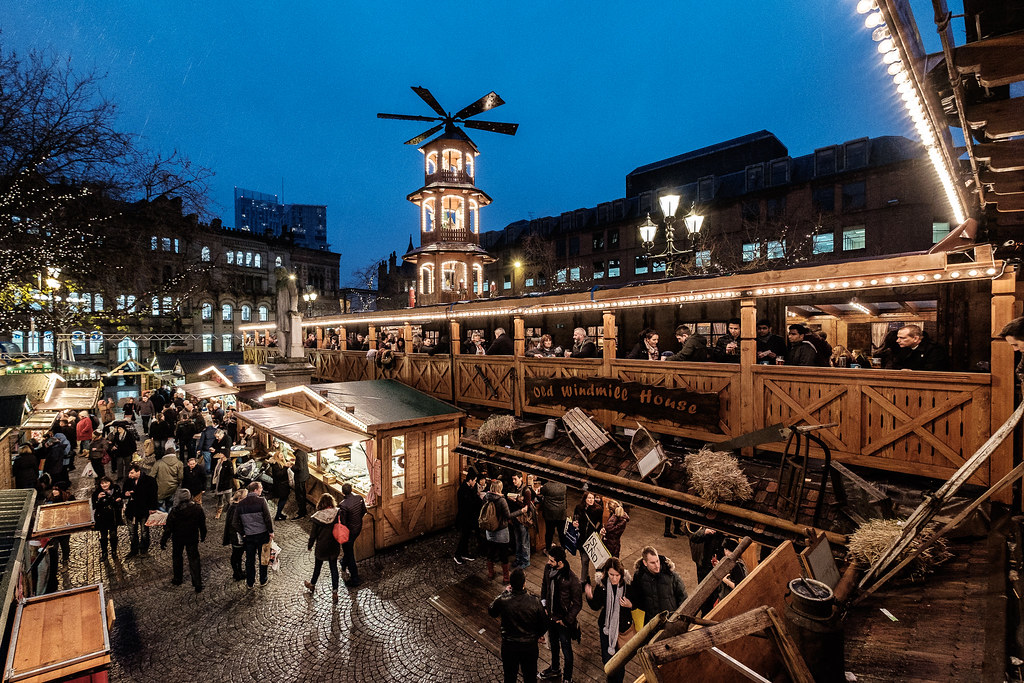 Fellow festive fanatics and Mancs everywhere, rejoice! People have cast their votes as to the best Christmas markets in the UK and there was only ever going to be one winner...
It's Manchester. Duh.
We have absolutely no problem in tooting our own horn when it comes to having the best Xmas markets in the land and, apparently, neither does everyone else.
That's right, according to a recent survey carried out by Christmas Tree World, the UK's best Christmas markets are in Manchester and we couldn't agree more.
Building a score based on factors such as how long they stay open, value for money; social mentions, monthly search volume, the quality of nearby accommodation and much more, Manchester beat the likes of Nottingham, Leeds and Birmingham with an average score of 7.54 out of 10.
Despite coming to second the much-loved Edinburgh Christmas Markets in terms of the most searched worldwide (the same lot that beat us last year), the MCR Christmas staple is the most-searched-for festive event in the UK, with over 60,000 monthly Google searches and 8,000+ mentions on Instagram.
My Voyage Scotland, claimed that Edinburgh is averaging approximately 87,000 global searches a month to Manchester's 54,000 but based on UK figures, it would seem most Brits know where their hearts lie come the holiday season.
Even more impressively, 0161's selection of food stalls and independent traders was considered the second favourite in Europe back in 2021 – again, inched out only by Edinburgh (yeah, right) – and while we may not technically be in the EU anymore, logic would suggest that we'd be high on that list too.
Who are we to argue with statistics?
You can find out everything you need to know about this year's Manchester Christmas Markets here:
Read more:
The 2022 Manchester Christmas Markets run from 12 November to 22 December, so make sure you soak up as much festive cheers as you can!
For all the latest news, events and goings on in Greater Manchester, subscribe to The Manc newsletter HERE.
Featured Image — Andrew Stawarz (via Flickr)