Christmas
Travel warning issued for Manchester Christmas Markets with millions expected to visit city centre
Oooh it's silly season time.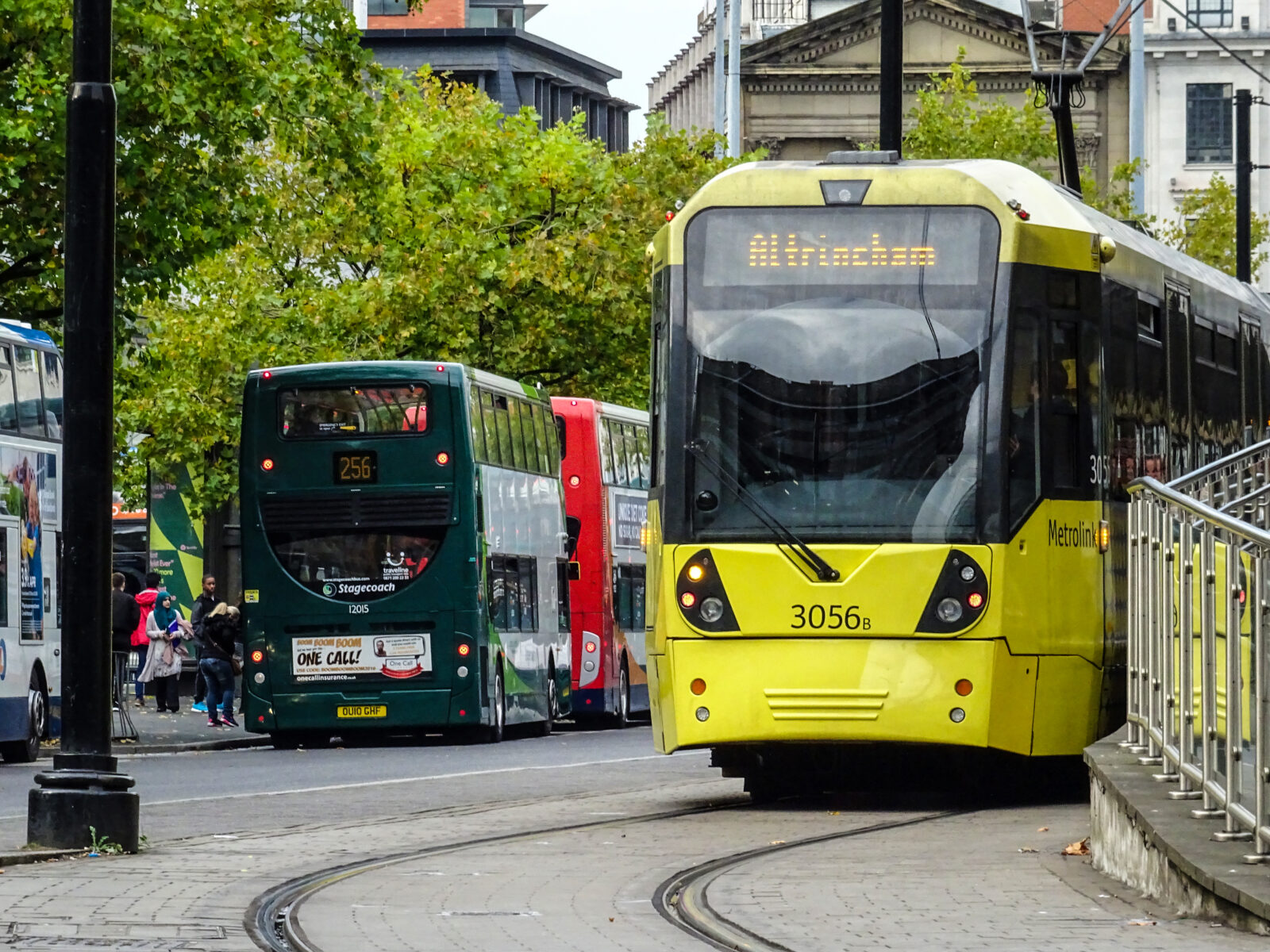 Fresh travel advice has been issued today ahead of the opening of the Manchester Christmas Markets 2023, which will see millions of visitors flock to the city.
The huge festive event celebrates its 25th anniversary this year, with wooden huts sprawling across the city centre peddling gluhwein, bratwurst, and plenty of local fare too.
Its popularity can't really be understated – around nine million visitors are expected to visit the seasonal stalls again this year – and with that comes a travel warning.
People are being urged to use public transport over the coming festive period, with other massive events taking place at the same time as the Manchester Christmas Markets.
Over the coming seven weeks, there'll be more than 40 shows, concerts and performances at the AO Arena, as well as huge Black Friday sales and plenty of sporting action.
It's estimated that footfall to the city centre typically increases by 14% in the lead-up to Christmas, with Black Friday weekend seeing trips into the city centre increase by 36%.    
Last year, there was chaos for drivers in the city centre, who reported getting stuck in car parks for up to five hours.
So in 2023, TfGM is urging people to 'travel smart' and use public transport, walking and cycling to navigate the Manchester Christmas Markets and surrounding events.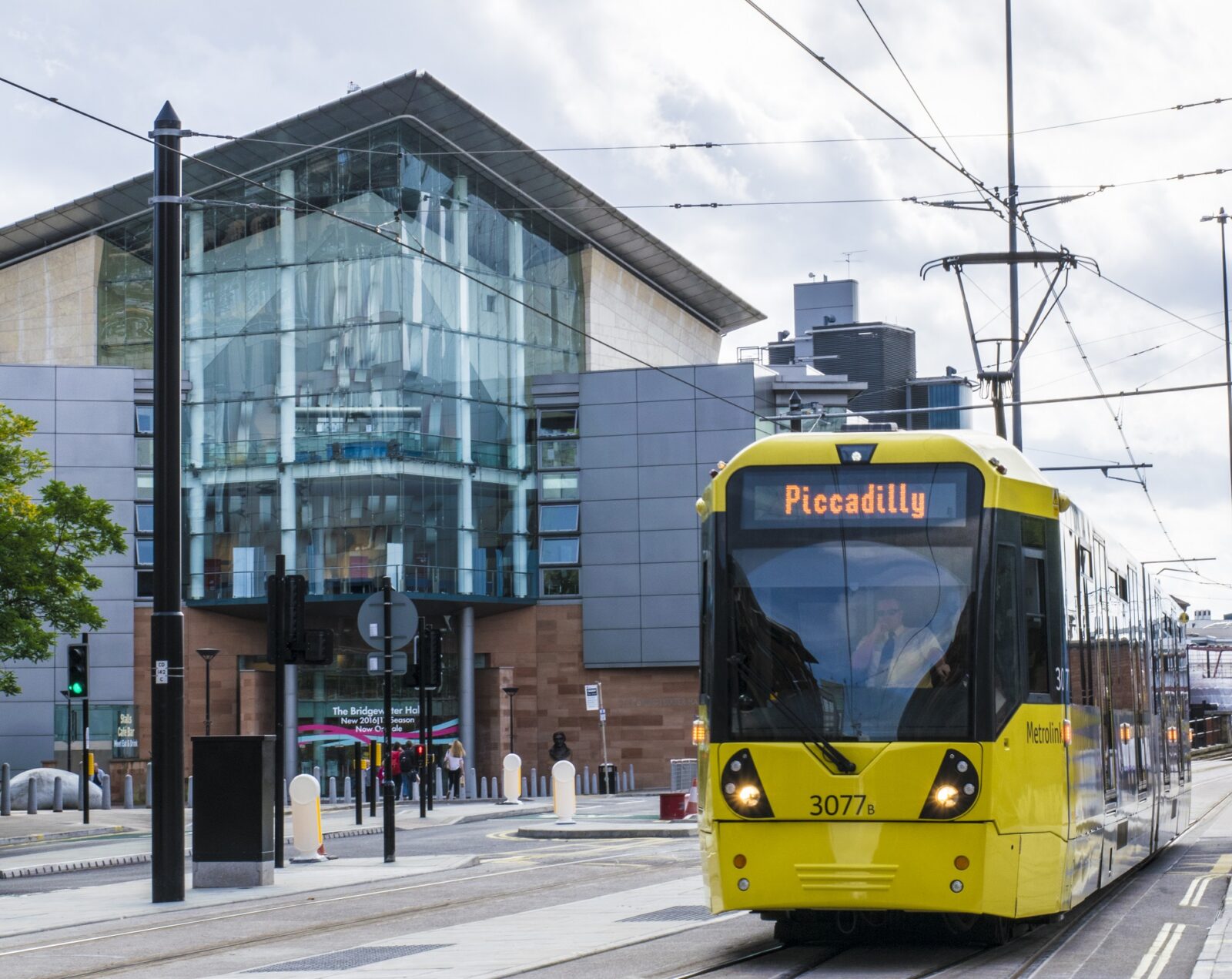 Sean Dyball, head of customer experience at Transport for Greater Manchester, said: "Whether you're working, shopping, or celebrating, the Bee Network is right on your doorstep – helping to make public transport and active travel affordable and accessible to everyone in Greater Manchester. 
"Public transport can often be cheaper and more convenient than travelling by car or taxi, including avoiding traffic and the hassle and cost of parking – not only helping to reduce your carbon footprint, but allowing time to relax and enjoy some leisure time on the way. 
 
"It's also the fastest way to get around, with 99 stops on the tram network, connecting people both to the city centre and local shopping hubs.  
 
"And bus travellers can take advantage of low-cost fares such as £2 adult single ticket and combined tram-bus tickets, making an expensive time of year a little easier on the purse strings. 
 
"Cycling, walking or wheeling are also healthy, cost-effective ways of getting around – particularly at the first and last leg of a public transport journey."
Events coming up in the next few weeks in Manchester include the Black Friday sales over the weekend of 24 to 26 November; the annual Christmas Parade on Sunday 3 December; and hundreds of Christmas parties expected to peak on Friday 15 and Saturday 16 December.
On the 16 December, Manchester City will face Crystal Palace, and there'll be three shows of Disney on Ice at the AO Arena, which continue into Sunday 17 December.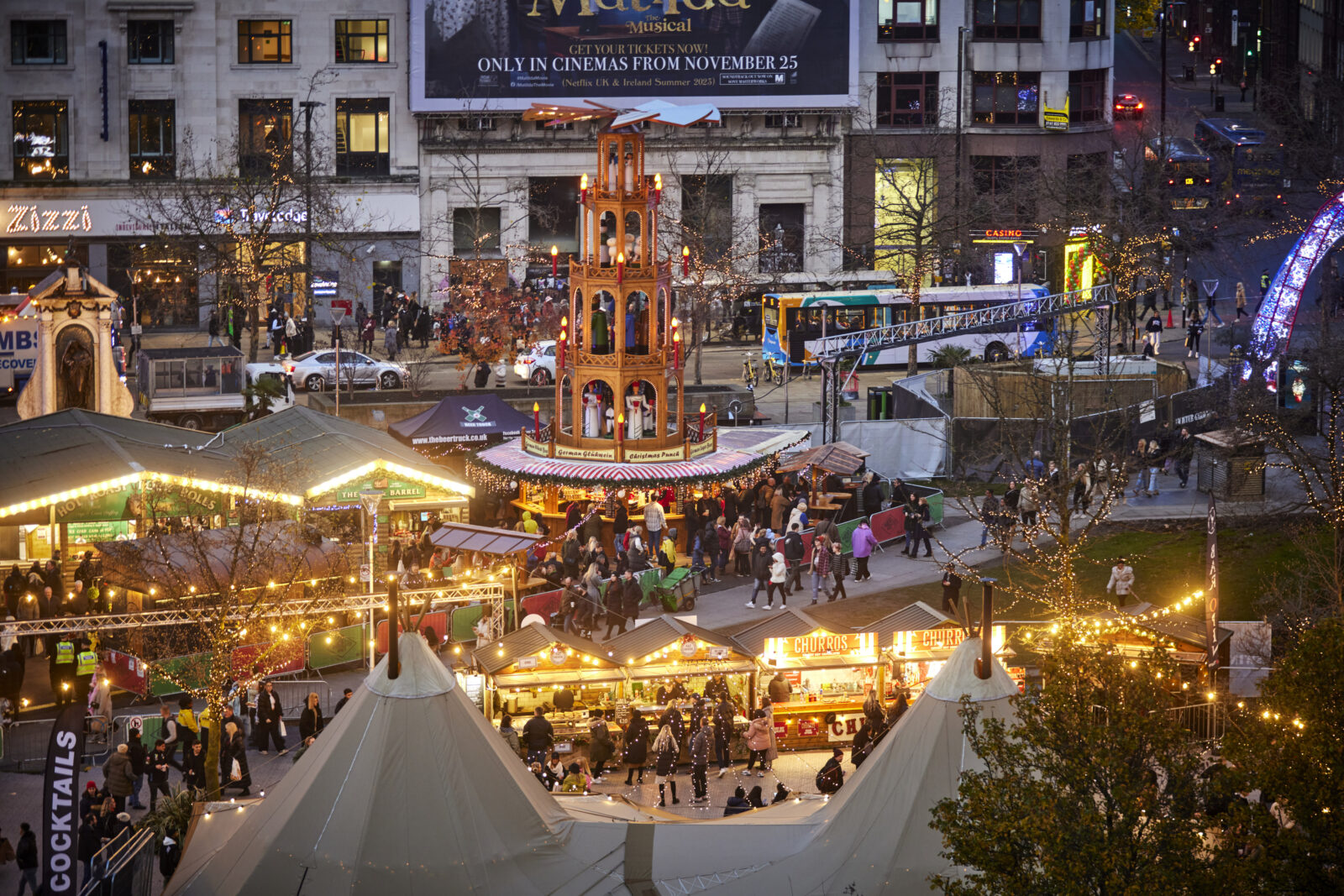 Around two million football fans will head to Old Trafford and the Etihad Stadium in the coming weeks, with Manchester United hosting Bayern Munich on 12 December and Pep Guardiola's men welcoming title rivals Liverpool on 25 November. 
More protests are also expected, which have seen thousands come to the city centre over recent weekends.
This has led to some tram and bus services being disrupted as the network works to enable the demonstrations to take place safely.
There are 24 park and ride locations around Greater Manchester, where you  can park for free and complete your journey by tram.  
Those who have to drive into the city centre are advised to park closest to their route out of the city centre to ease congestion across town.
The Bee Network journey planner and travel alerts hub will help people to plan their journeys across Manchester this Christmas.
You can see more travel advice here.
Key dates in Manchester in the coming weeks
Friday 10 November to Thursday 21 December – Manchester Christmas Markets
Friday 24 to Sunday 26 November – Black Friday weekend, Manchester City v Liverpool and Hits Radio Live at the AO Arena
Tuesday 28 November – Manchester City v RB Leipzig
Saturday 2 December – The Christmas Markets, Christmas shopping and Peter Kay at the AO Arena
Sunday 3 December – Manchester City v Tottenham Hotspur and Manchester Christmas Parade
Wednesday 6 December – Manchester United v Chelsea
Saturday 9 December – Manchester United v Bournemouth
Tuesday 12 December – Manchester United v Bayern Munich
Friday 15 and Saturday 16 December – Busiest days for Christmas parties
Saturday 16 December – Manchester City v Crystal Palace and Disney on Ice at the AO Arena
Sunday 17 December – Disney on Ice at the AO Arena
Read more
Featured image: TfGM