Eats
A new late-night ramen bar has opened in Chorlton – and it's very nice indeed
Shogun Ramen and Bar sees the Peck & Yard team reinvent their space as a ramen shop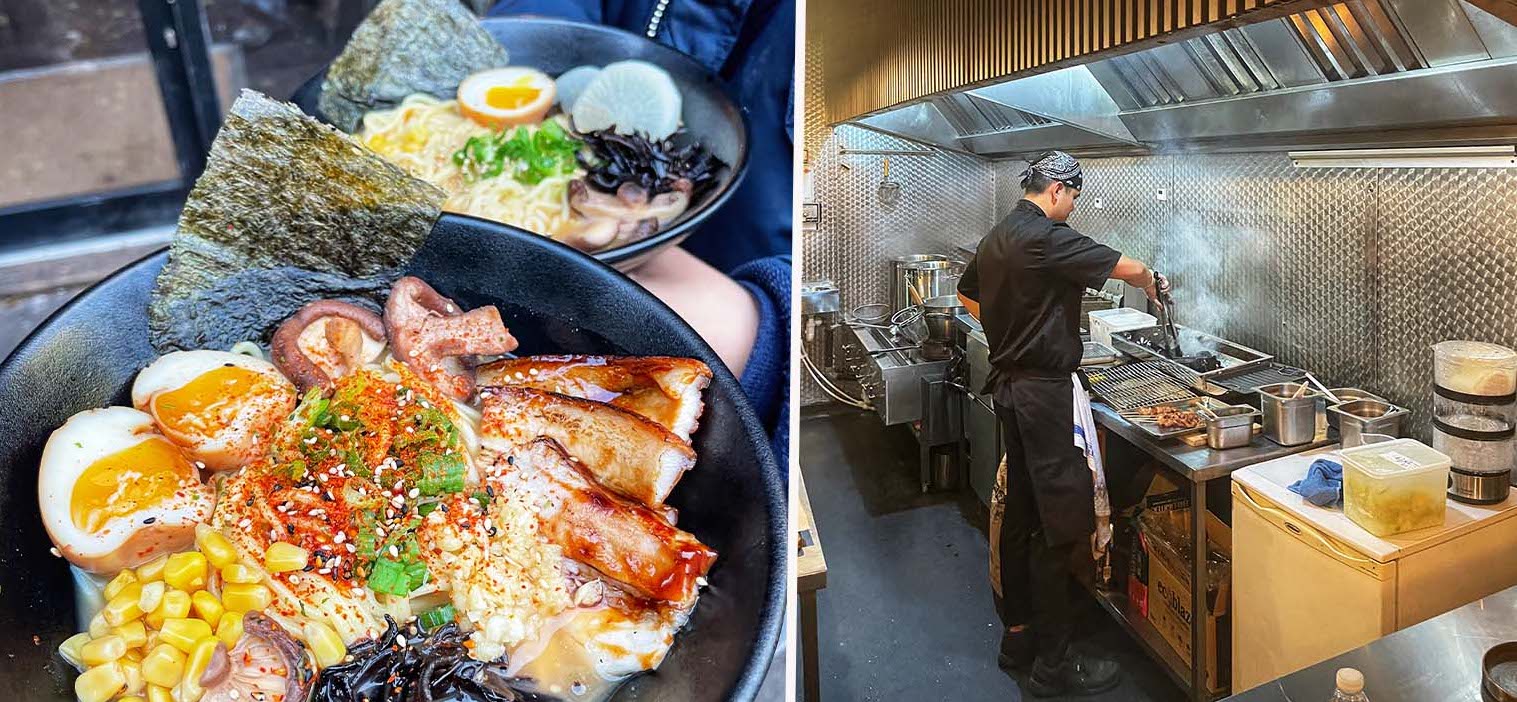 Here in Manchester, ramen places have always been a bit like buses. For years, there's hardly been any, then all of a sudden a load appears all at once.
Thanks to the arrival of Toyko Ramen, CBRB, and Lucky Ramen these past few years, city folk are now well-catered to – but for those in the suburbs, good ramen can still be a hard thing to find.
Thankfully Chorlton has just welcomed a brand new addition in the form of Shogun Ramen and Bar, where noodle fiends can slurp down umami-rich broth, nori, and gooey eggs to their heart's content.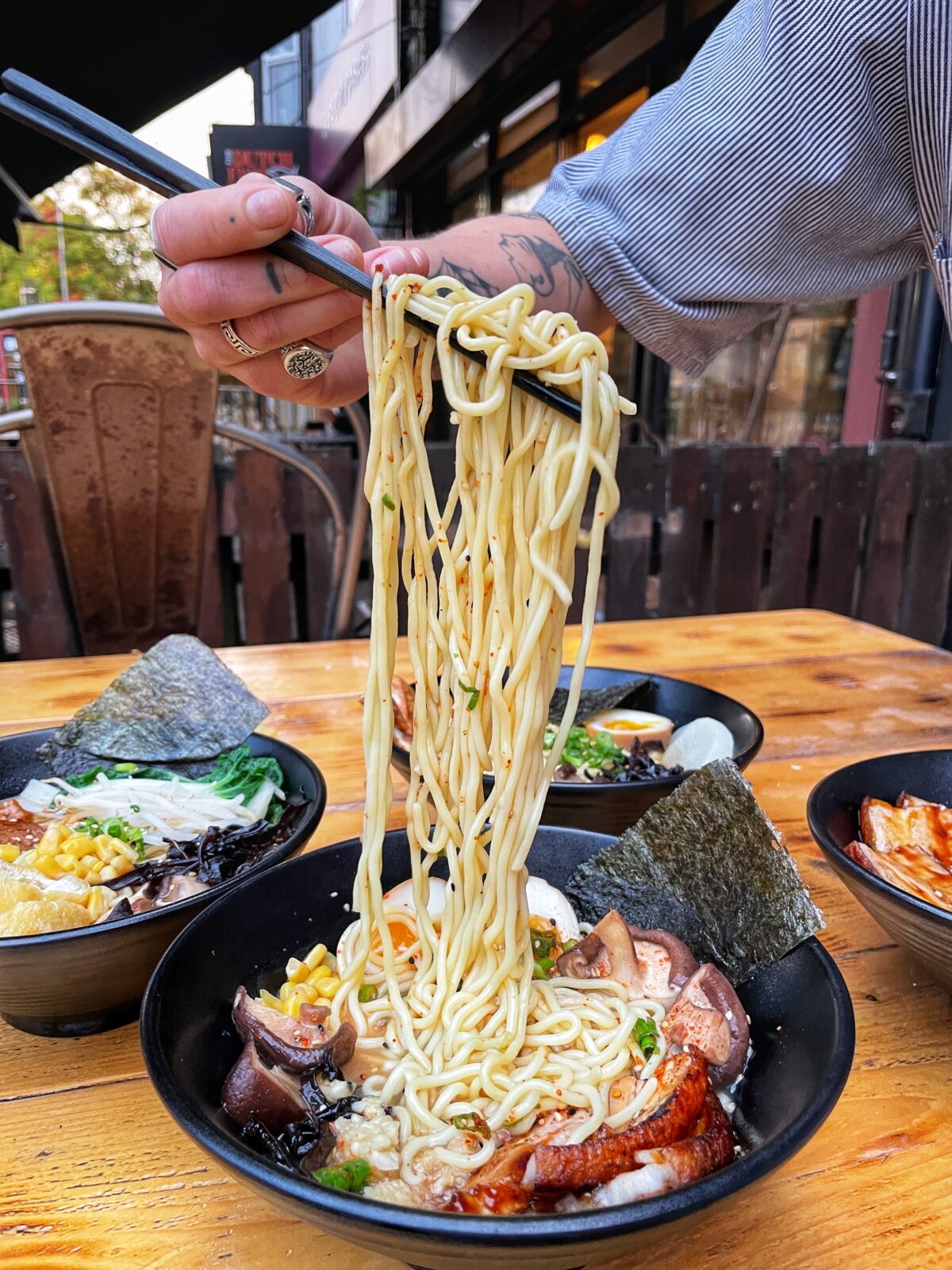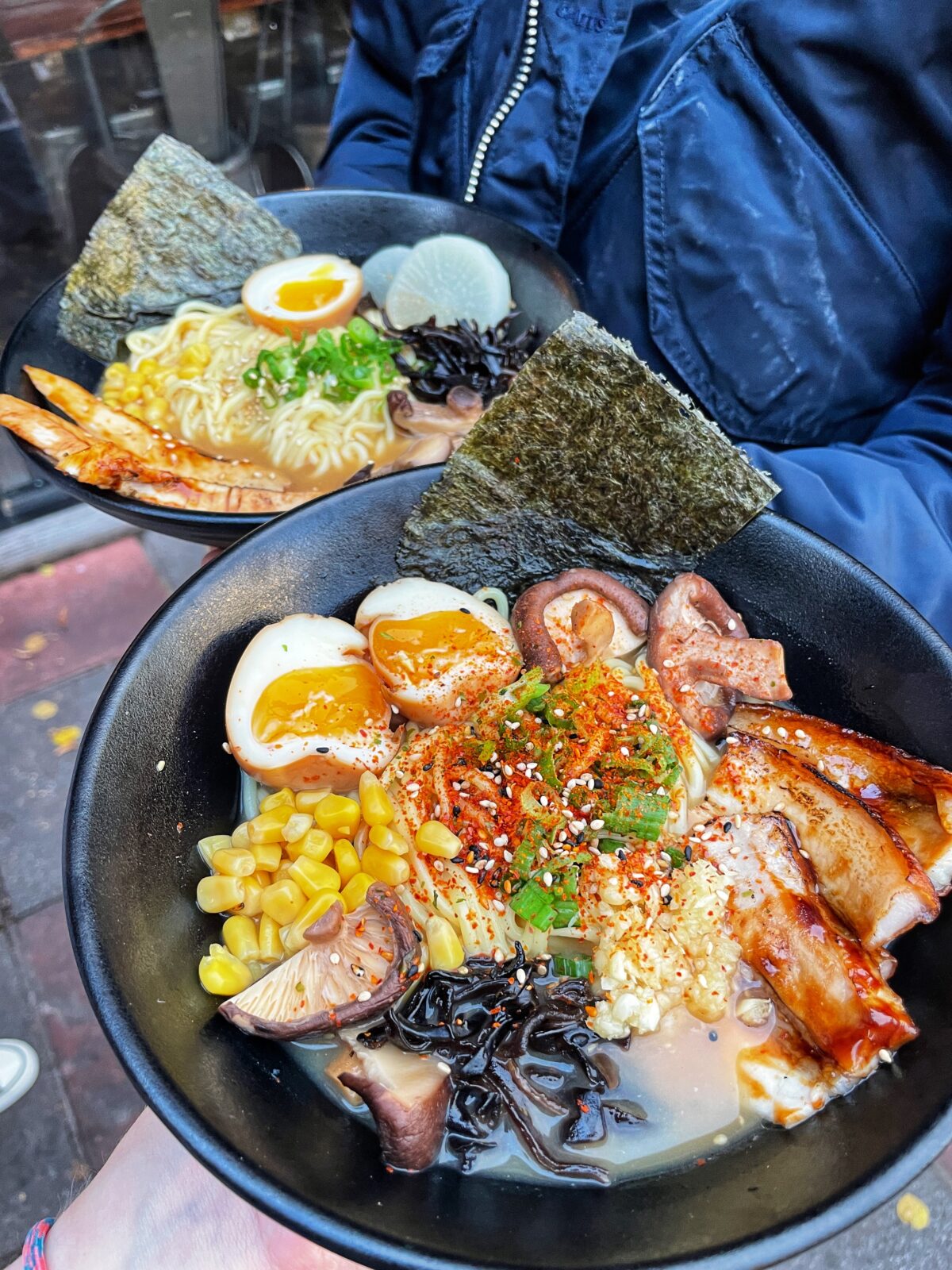 Opened inside what was formerly Peck & Yard, Shogun might be a new concept but it all still comes from the same team.
On the menu, you'll find six different styles of ramen served in either a rich and flavoursome pork bone tonkotsu complete with a secret base, a 6-hour chicken broth for non-pork eaters, or vegan-based miso and shitake mushroom broth.
The eponymous Shogun tonkotsu is the signature dish here and made even more indulgent with the addition of truffles, whilst the 'owner's favourite' ike no tonkotsu features shitake mushroom, double nitamago eggs, sweetcorn, and chilli flakes.
Traditional tonkotsu fans, meanwhile, will definitely want to try the 'original' which combines thick slices of barbecue pork belly with kikurage mushrooms and a dusting of spring onions.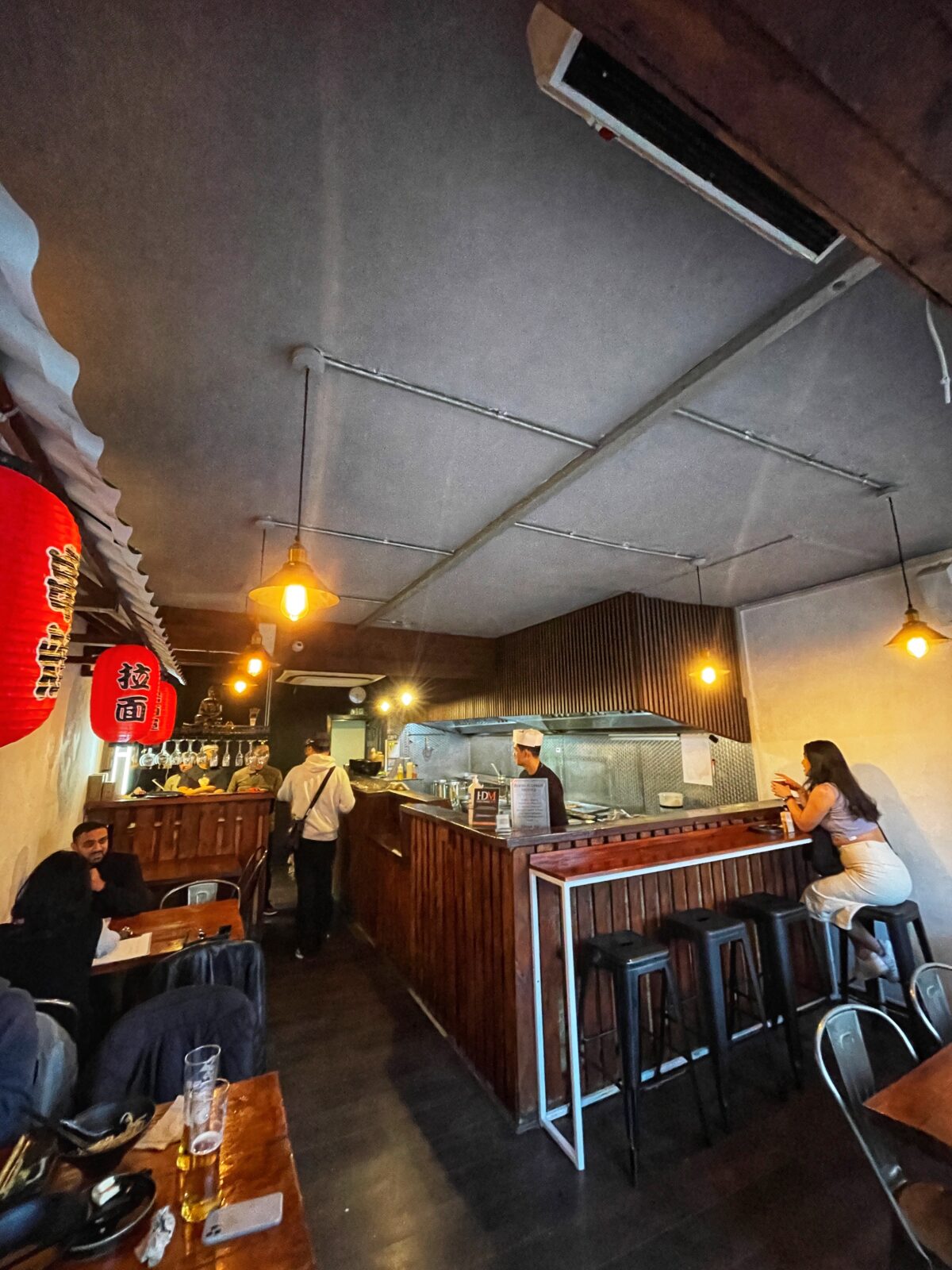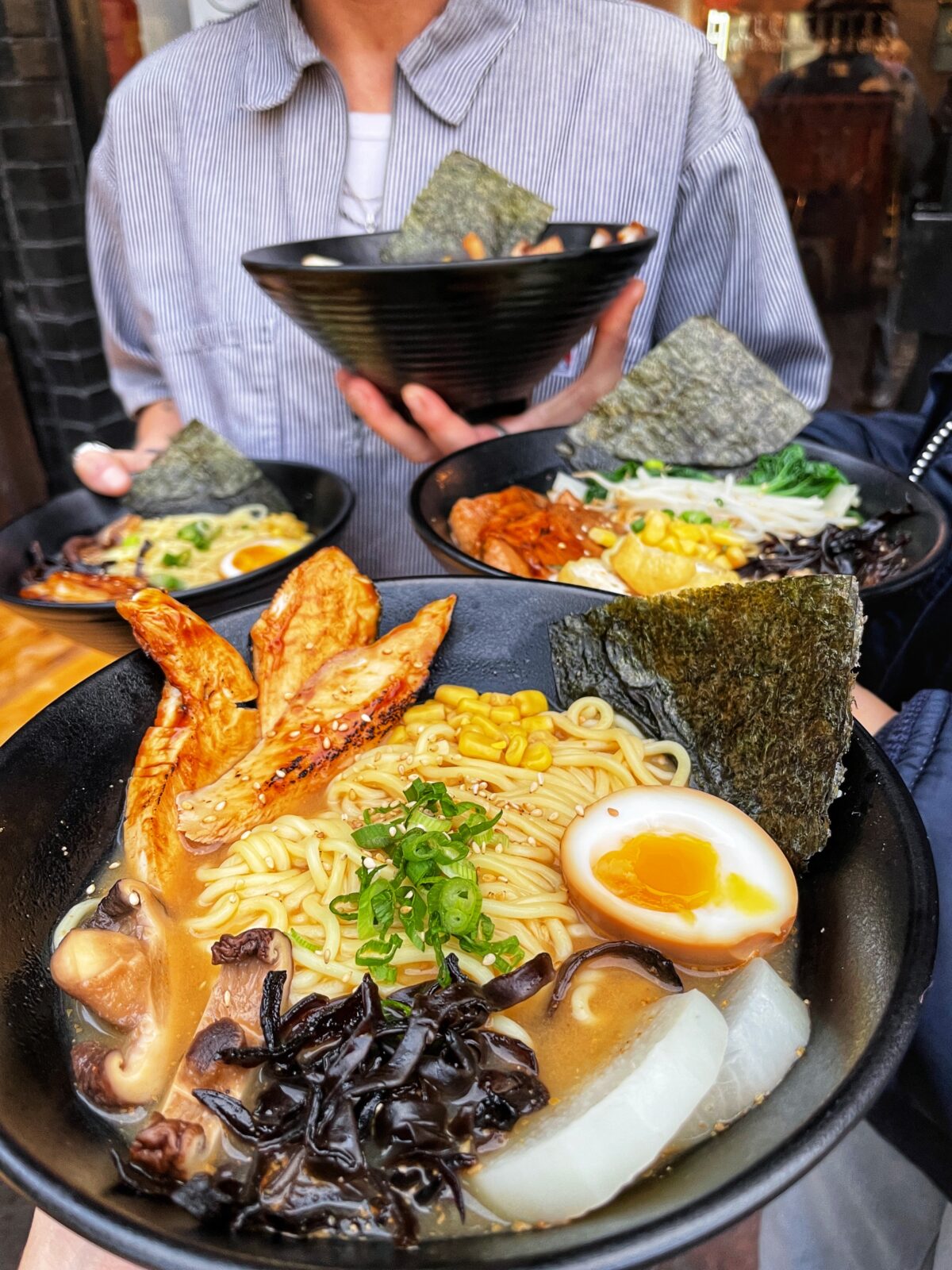 In a nod to the site's past as a beloved chicken shop, there's also a chicken teriyaki ramen served in a 6-hour broth with radish. nitamago egg, mushrooms, spring onions, sesame seeds and sweetcorn.
As for vegans, they're well looked after too, with a plant-based bowl featuring wilted pak choi, kikurage mushrooms, spring onions and sesame seeds.
Elsewhere on the menu, you'll find nibbles like edamame, fried vegetable gyoza, chicken yakitori and stuffed bao buns to get your appetite going, alongside a selection of cocktails and Japanese beers.
Read more: Signs say 'Instagrammable' Manchester restaurant Boujee is closed for good
The new concept sees the team behind Peck & Yard breathe new life into their restaurant as they give things one more shot after announcing a heartbreaking closure earlier this year.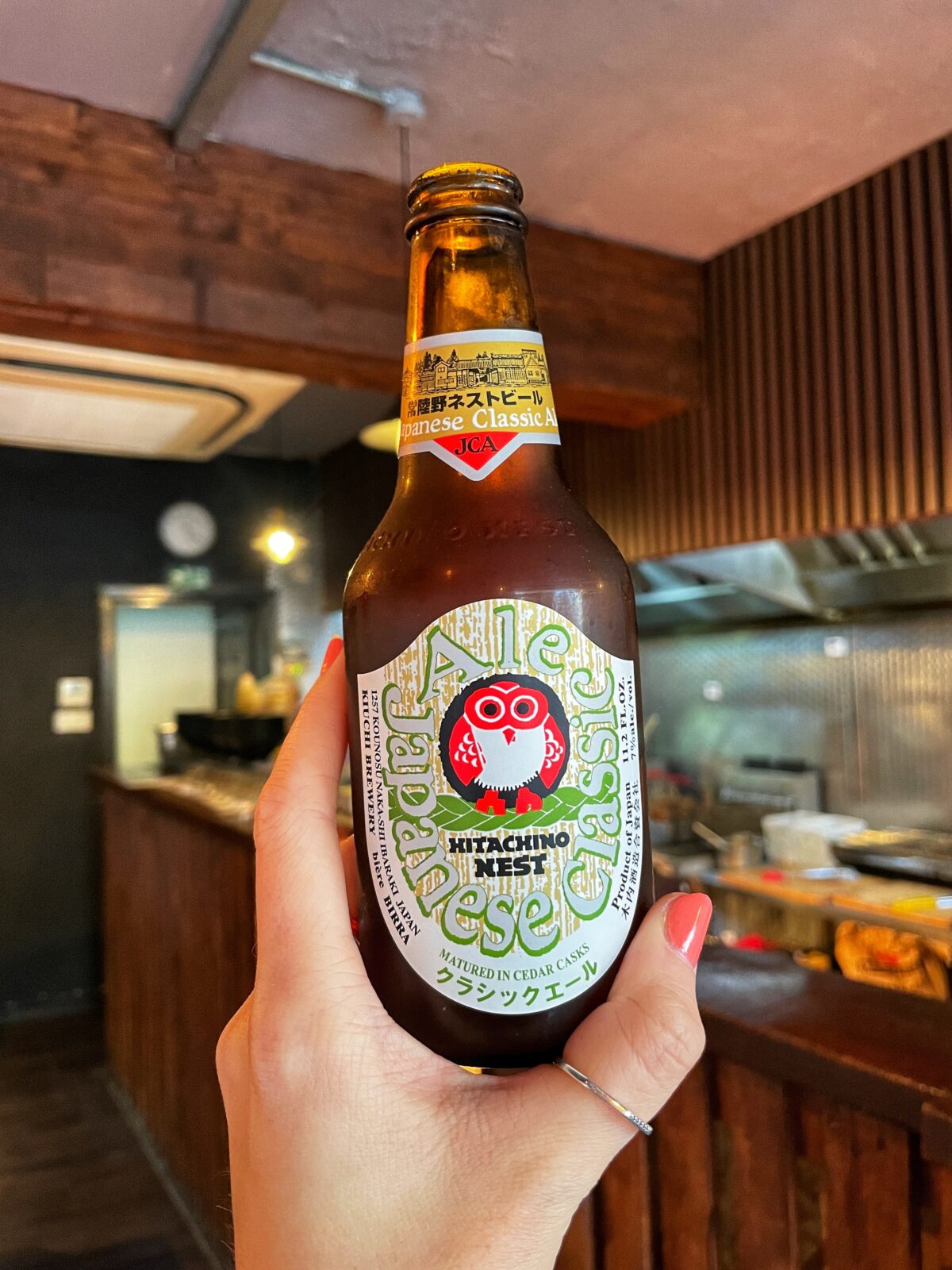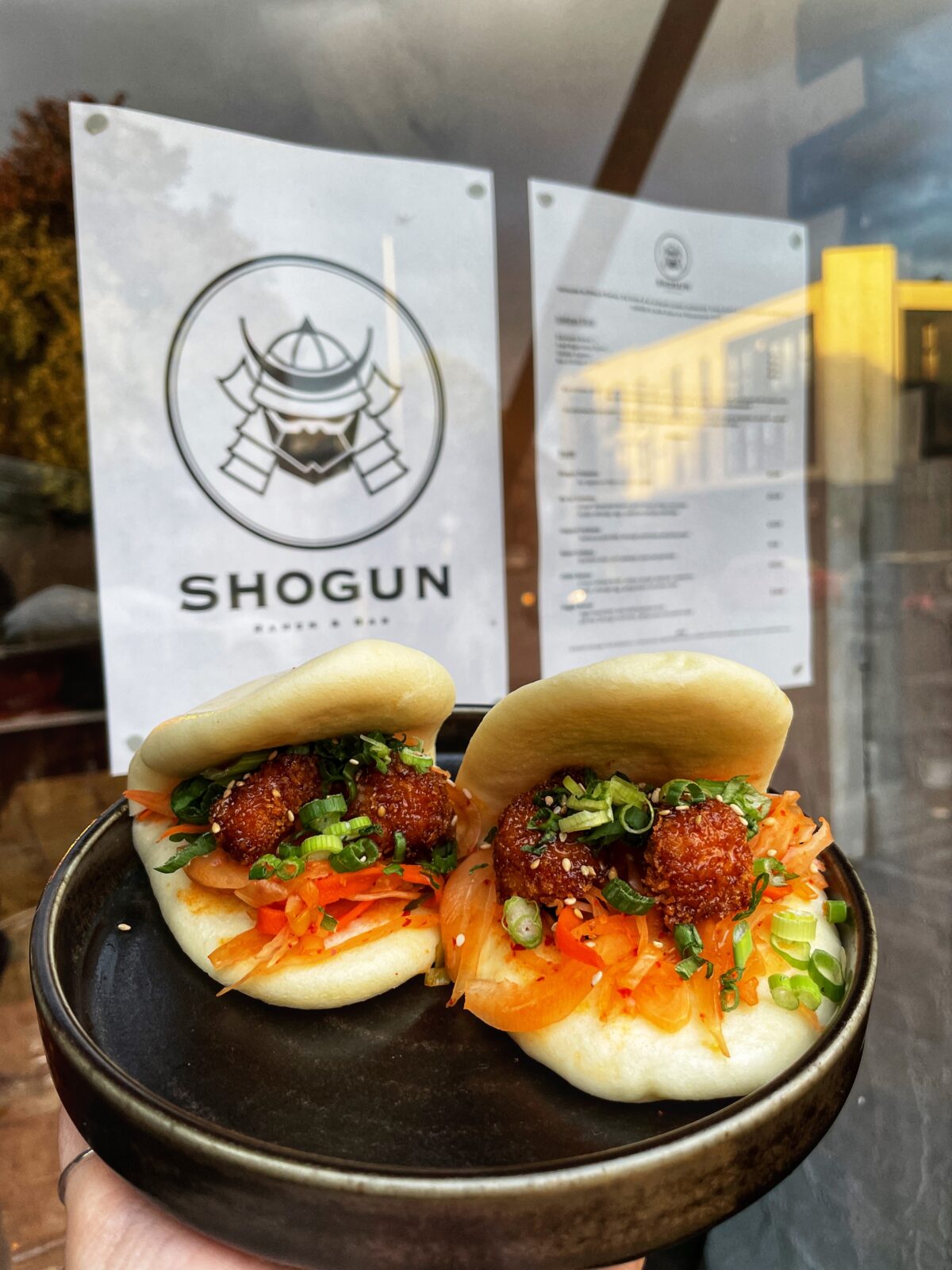 In the summer, the team said they 'did [their] best but unfortunately it wasn't enough', sharing a farewell video last month that showed staff members hugging one another and 'holding back tears'
Now they're back, reopening under a new name and switching up their concept from fried chicken to steaming bowls of ramen.
Read more: A new Mediterranean grill restaurant has opened in the Northern Quarter
Having previously considered opening a ramen shop prior to launching Peck & Yard, owners said that now seemed as good a time as any to give things 'one last shot' – and we're so glad they did.
Open from 5pm – 10pm Thursday to Friday, 1-11pm Saturday and 1-9pm Sunday, head down to the restaurant on Manchester Road to get your traditional ramen fix.
Feature image – The Manc Eats