Eats
The historic tea room that has been serving Manchester with traditional afternoon teas for more than 100 years
This week, if you didn't know, is afternoon tea week - and where better to spend it than the city's most historic tea room?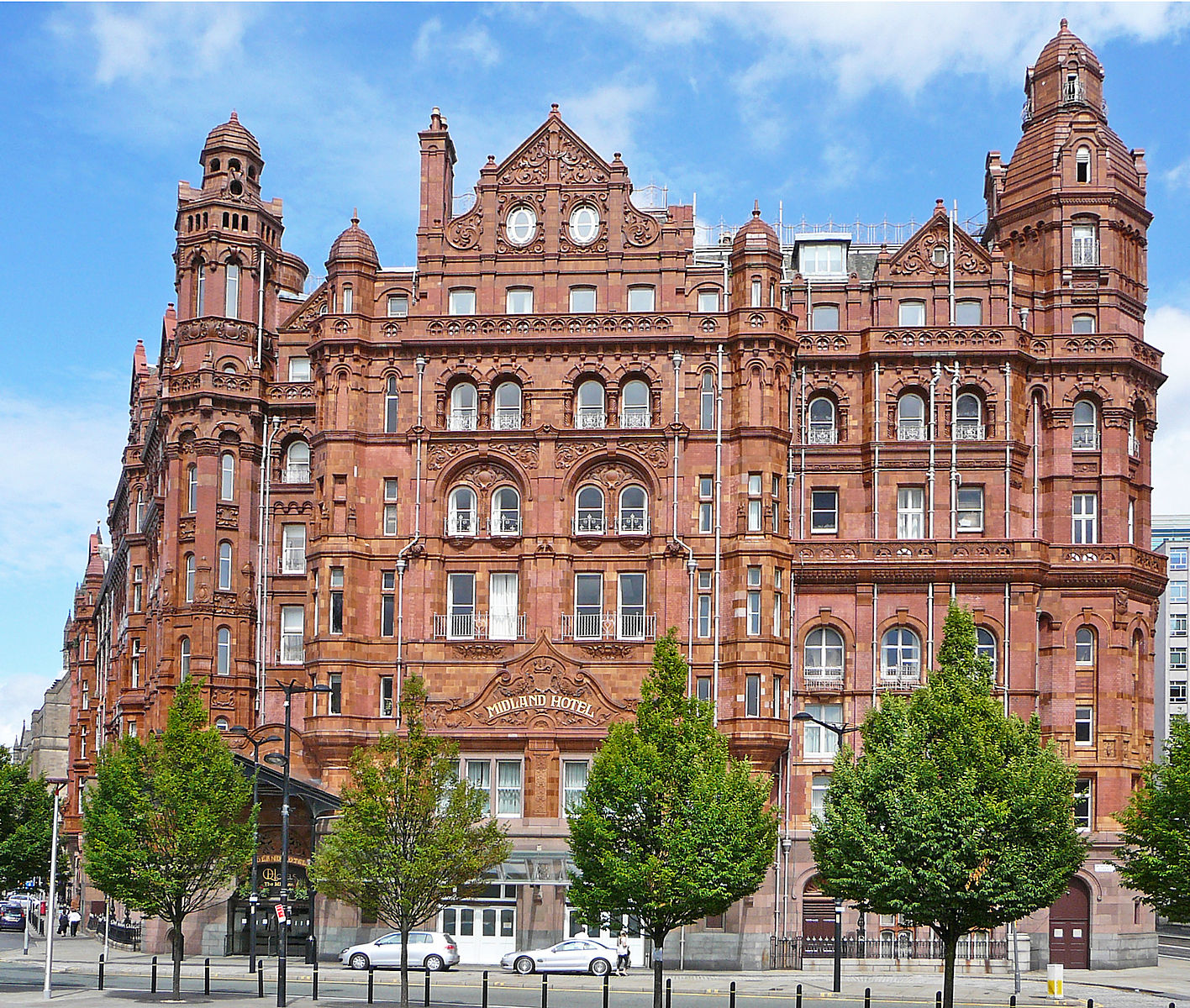 Afternoon tea is one of the most quintessential British past times going, and here in Manchester, we have a historic tea room that has been serving it for more than 100 years.
The Midland Hotel has been treating Mancs to this popular afternoon treat since it first opened, so it seemed only right that we popped over to sample it for ourselves and see what is it that makes this tea room one of the city's best.
Serving the longest-running afternoon tea menu in the city, afternoon tea has been a staple at The Midland Hotel since its opening in 1903.
It was originally served on the hotel's roof terrace, which offered stunning views across the city centre, but moved when the hotel's roof was closed to the public in 1910, relocating to what was then the Winter Garden area of the hotel.
Over time, afternoon tea moved to the Octagon, where it remained for years until the landmark Manchester hotel opened a bespoke Tea Room in 2017, where it has been served ever since.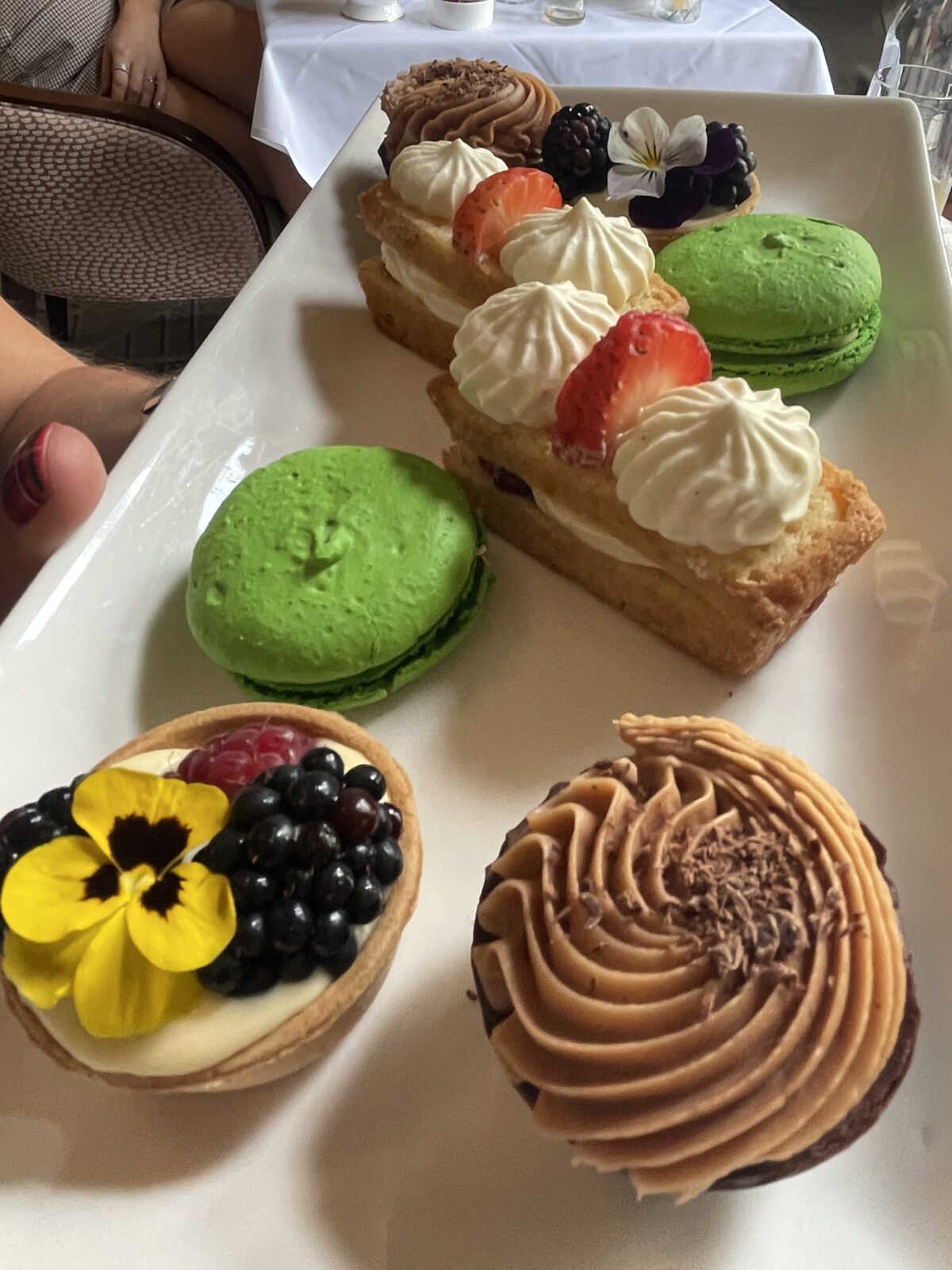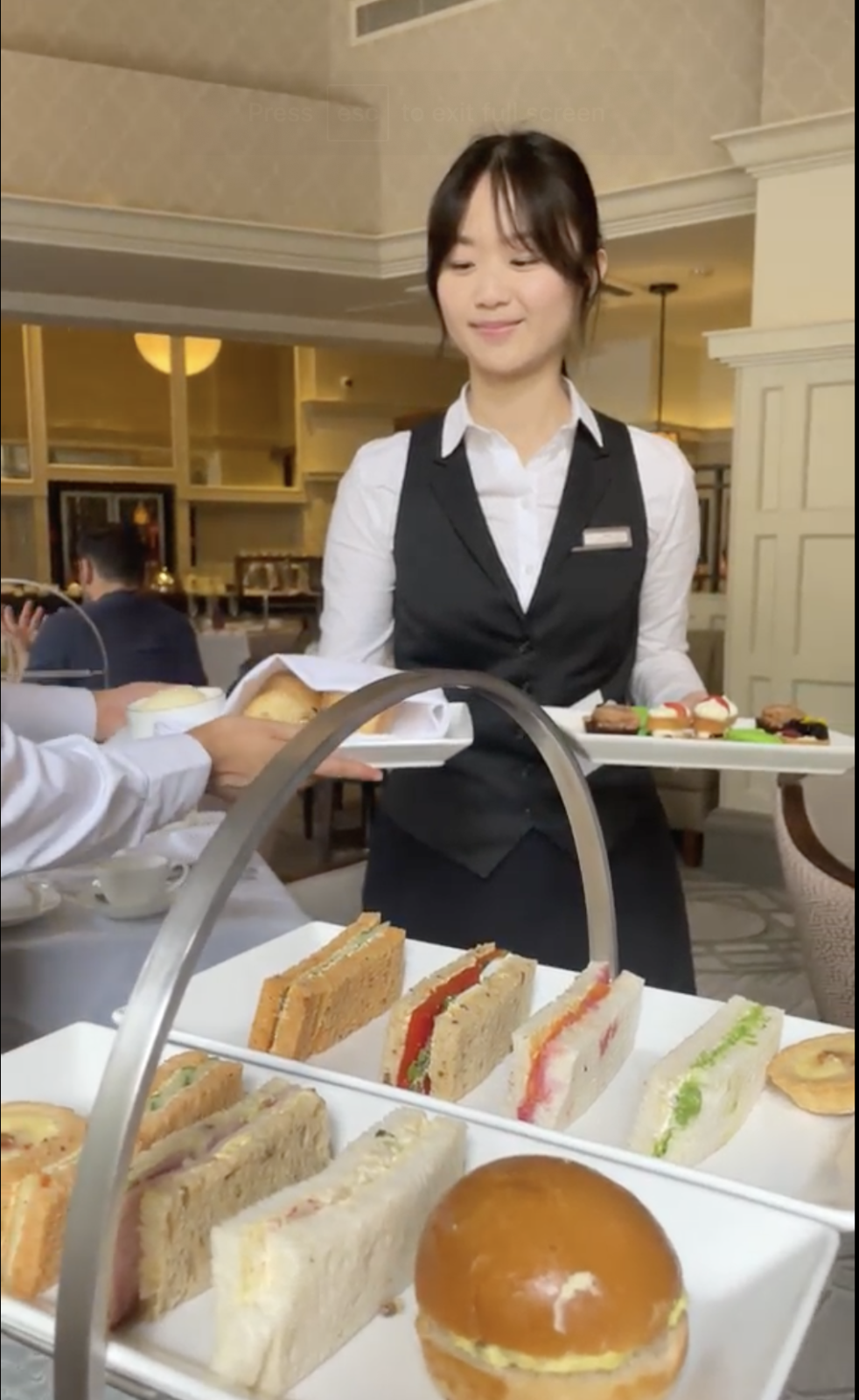 Today, teas are enjoyed from the newly-refurbished Wyvern Room overlooking St Peter's Square – replete in soft pinks, creams, and muted sages.
Its popularity continues at pace, with an astounding 800 pots of tea served weekly on average, alongside 600 scones and 55 bottles of Champagne (equalling approximately 330 flutes).
Read more: Glitzy London restaurant Sexy Fish confirms Manchester opening date
All of the Tea Room's cakes, scones, and sandwiches are made in-house by the hotel's patisserie team, and guests can choose from ten loose leaf tea varieties, including three of The Midland's own beautiful house blends – one of which tastes just like strawberries and cream.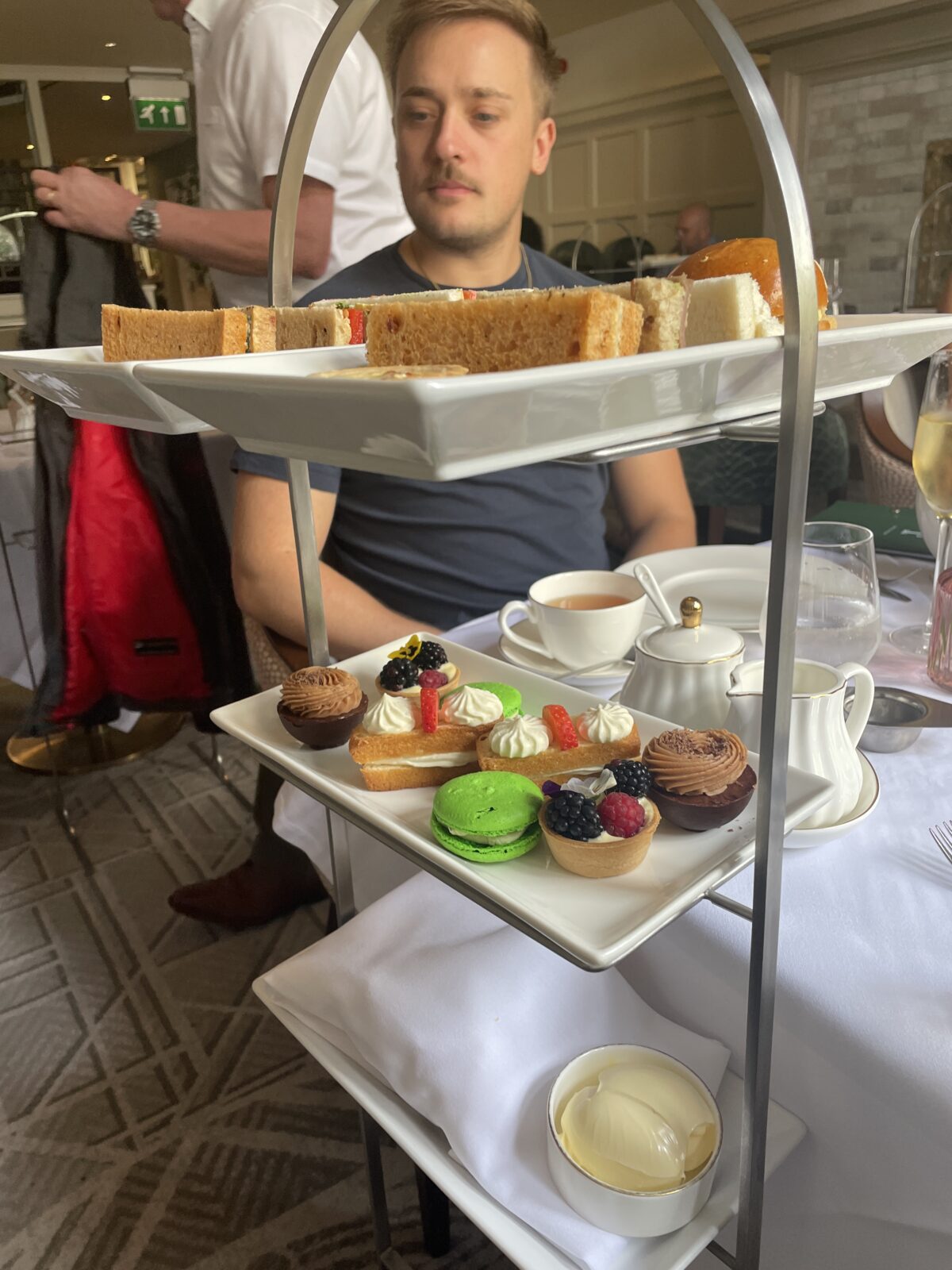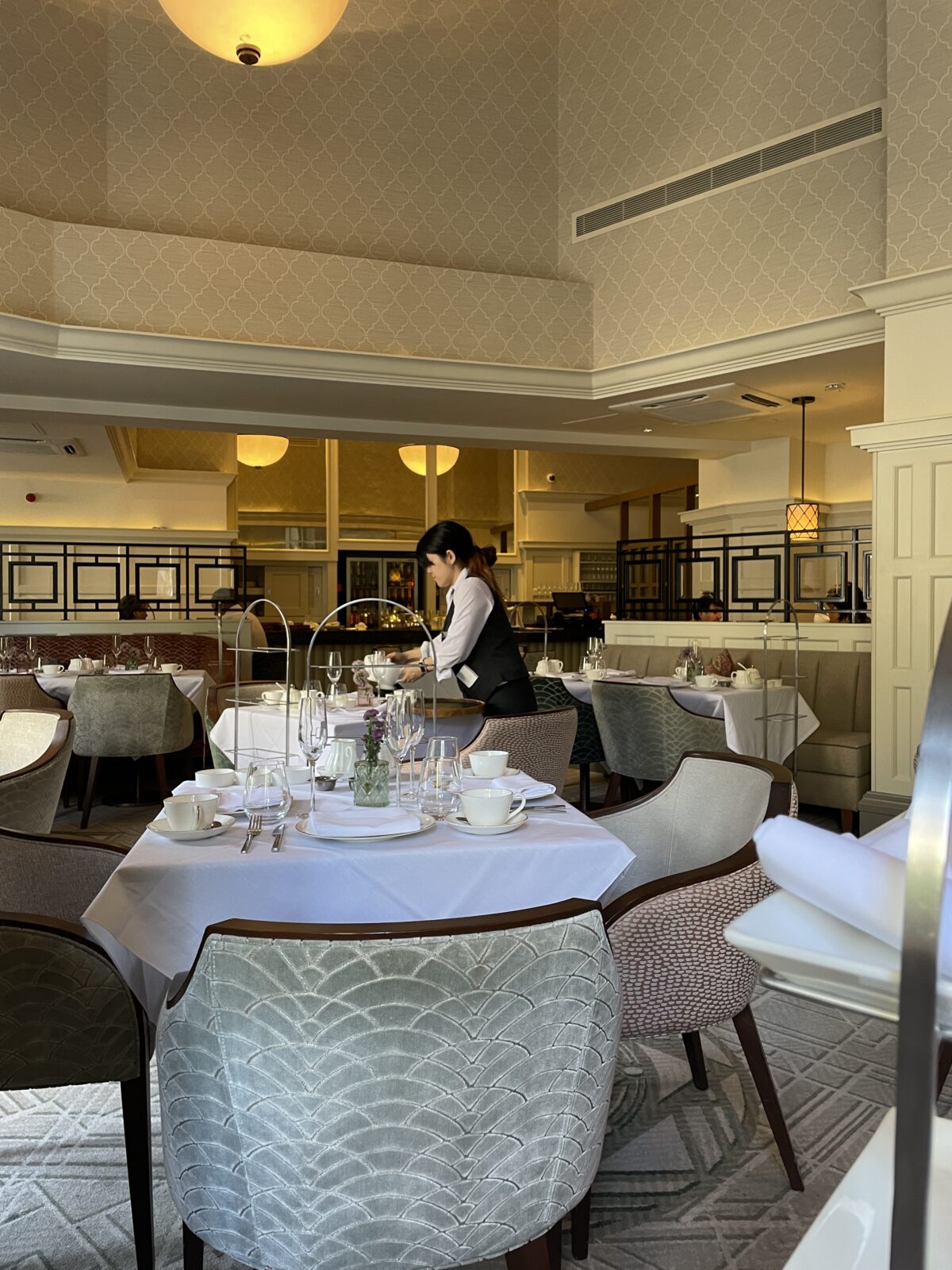 Scones are served silver service style at the table, with thick scoops of clotted and a choice of homemade preserves spanning strawberry jam, raspberry jam, and tart-yet-sweet lemon curd.
Sit overlooking St Peter's Square, sip on beautiful teas, and, if you really want to push the boat out, Champagne, whilst enjoying some dainty finger sandwiches, cakes, scones, and proper silver service from its impeccable team.
Think crustless sarnies filled with the likes of crayfish and prawn, honey roast ham and broad bean puree, cucumber with mint and poppy seed cream cheese, as well as a shining brioche stuffed with zingy Coronation chicken and a miniature tomato and feta quiche tartlet.
As for sweet treats, these span an assortment of home-baked cakes such as raspberry opera cakes with lemongrass panna cotta, Valrhona dark chocolate mousse with salted caramel and vanilla, and lime and mint Savarins with pineapple and white chocolate, plus everyone's favourite: scones smeared in jam and clotted cream.
Read more: This Oldham pub has just been named the best in Greater Manchester
Choices span traditional afternoon tea, a Champagne afternoon tea, and a vegan afternoon tea considered by plant-powered foodies to be one of the best meat-free afternoon tea offerings in the city.
This is where you take your mum, your grandma, your partner or your best friend, to revel in tea, cake, and a few hours of peace just a stone's throw from the noisy hustle and bustle of Manchester city centre.
Featured image – Wikimedia Commons