Eats
The GIANT £375 chocolate Easter egg that's 'too beautiful to eat'
This thing is incredible.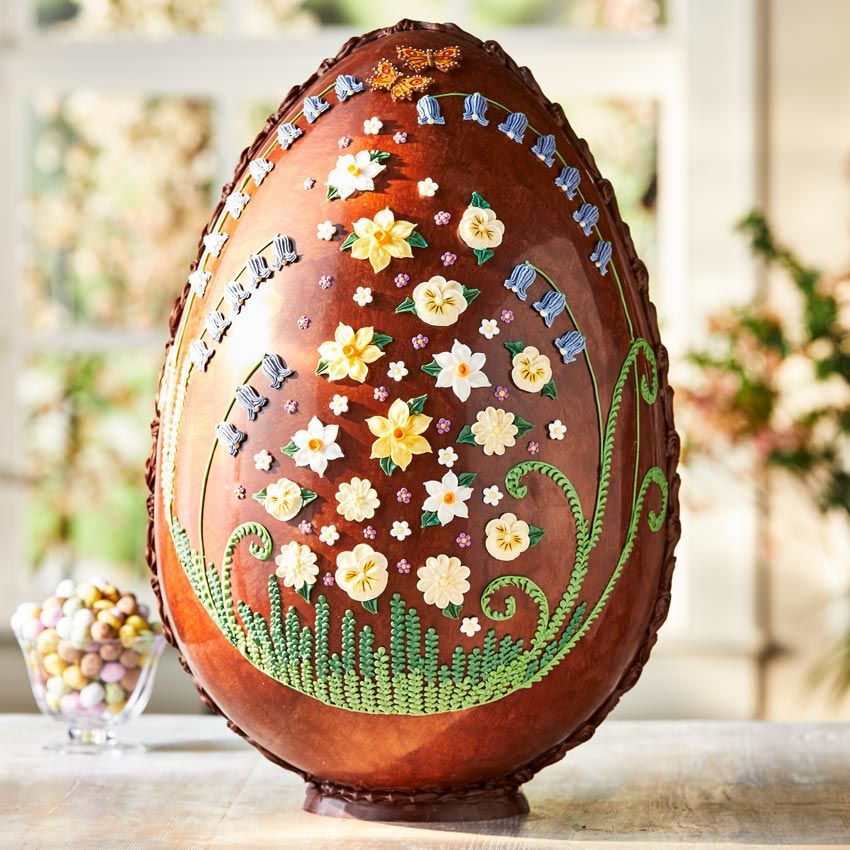 One of the north's most legendary hospitality businesses has created an Imperial Easter Egg, and the effort that goes into crafting it is wild.
Coming in at 10kg, 22 inches tall, and £375, Bettys enormous chocolate treat shows off a whole lot of artistry.
The iconic tearoom, which has sites across Yorkshire, has shared the behind-the-scenes video to its TikTok page, drumming up almost half a million views.
The mouth-watering video shows first milk chocolate being hand-painted onto a chocolate egg-shaped mould to create the Easter egg's beautiful textured appearance, The Hoot reports.
Then layer after layer of melted chocolate is poured in from a chocolate tap, before being trimmed and tidied.
Bettys, which has tearooms across Harrogate, York, and Leeds, uses the finest Swiss Grand Cru chocolate for its imperial Easter egg, and every bit that's trimmed away is melted down to reuse elsewhere.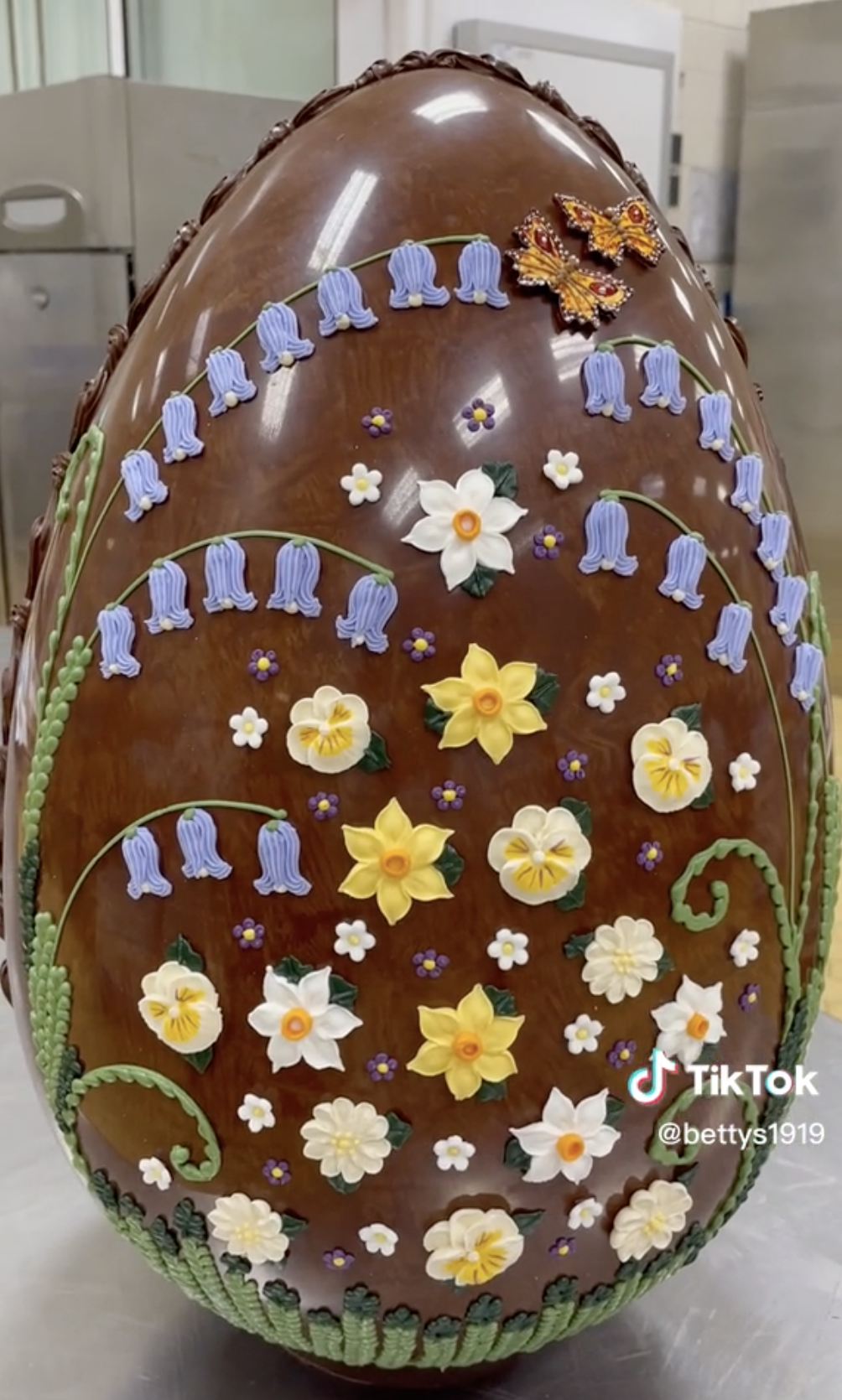 Then a pastry chef at the tearoom will spend up to an hour PER EGG piping on the ornate decorations, carefully piping on coloured white chocolate stems and ferns.
Then colourful royal icing flowers are placed on its surface, each one again hand-piped by their cake decorators.
The end result is a whopping Spring-time masterpiece covered in shades of green, yellow and purple.
Bettys Imperial Easter Egg weighs in at a massive 10kg and stands at 22 inches tall.
Bettys says: "Celebrating the creativity and craft that makes Bettys unique, our handmade Imperial Easter eggs continue a tradition stretching back more than a century, when our founder Frederick Belmont designed eggs which were ornately embellished with hand-piped icing designs.
"Containing over five kilos of Grand Cru Swiss chocolate made from prized Venezuelan criollo cocoa beans, the Imperial Egg is a true work of art, showcasing the highest skills of our chocolatiers and cake decorators.
"Each Imperial Egg carries an array of delicate, individually crafted spring blooms and foliage including primroses, narcissi and pansies, with hand-piped stems as a final perfect touch.
"Our Imperial Easter Egg is made to order and is only available for collection from one of our Yorkshire shops."
Read more
And if £375 is a bit out of budget, you can buy a miniature version that's just as beautiful for a tenth of the price.
In the comment section on the video, one person wrote: "30 mins and a cup of tea and I'd polish that off."
Another said: "A chocolate… tap?! I'm calling my plumber."
Someone else wrote: "That's just too beautiful to eat! A work of art!"
What a beautiful beast indeed.
Featured image: Bettys