Eats
The Botanist is giving away a year's supply of their new Tiny Rebel beer for FREE
A black card for barrels of beer at The Botanist. Beautiful stuff.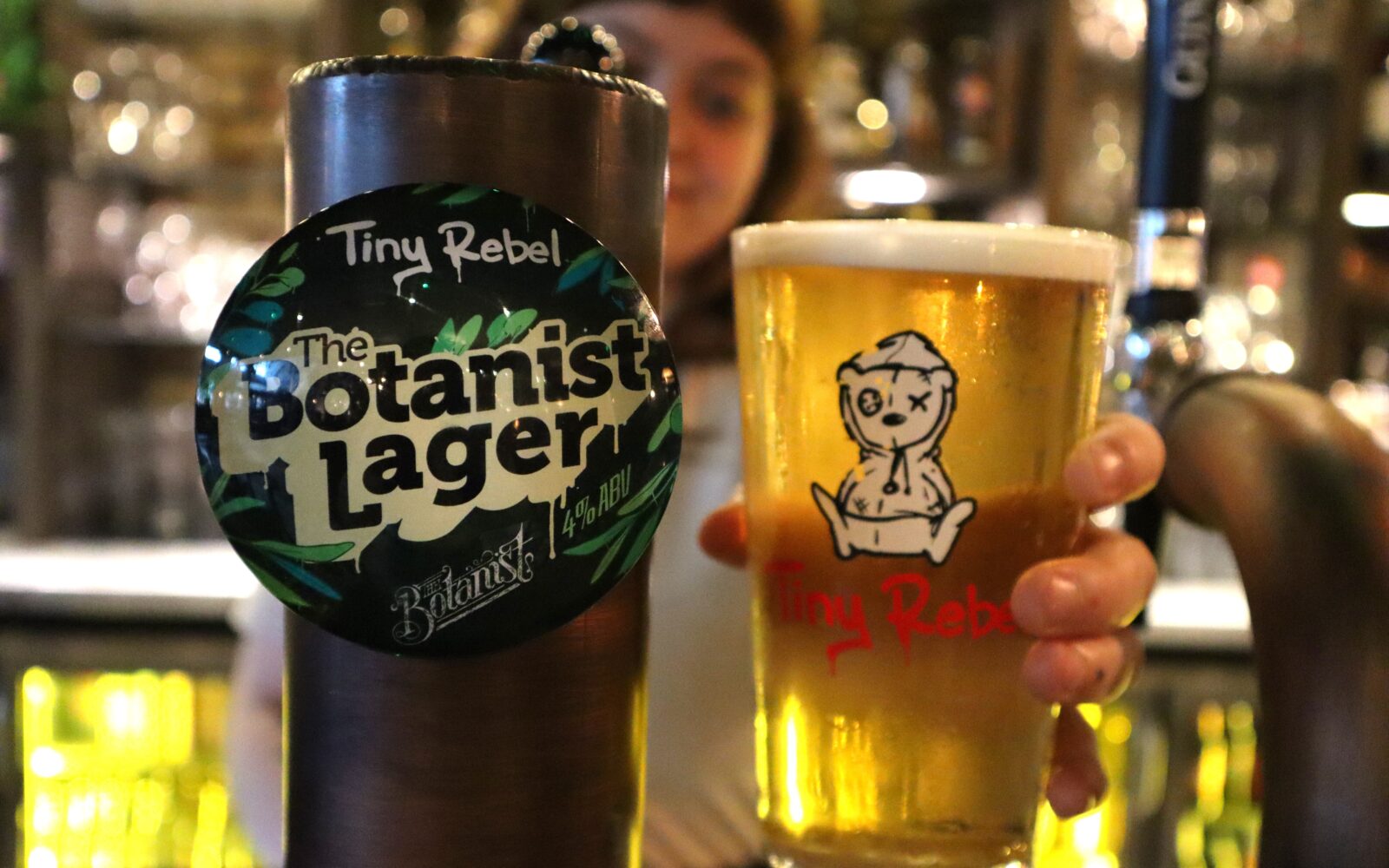 The Botanist bar and restaurants have officially created their very own in-house beer and to celebrate the launch, they're giving away a year's supply for free.
Teaming up with the Tiny Rebel brewing company, the British food and drink chain has just started serving their 'The Botanist Lager': a 4% ABV brew that you can now find exclusively in all 24 of their sites across the UK.
Labelling it a simple session lager "infused with botanical notes [see what you did there…] and fruity aromas", the refreshing new beverage is another great addition to their already solid lineup of popular draughts and craft beers.
Sounds delicious but, to be honest, they had us the second we heard free beer — as for those of you who are hoping to get your hands on a year's supply of it for free, it couldn't be easier to put yourself in the running.
To cop a free pint of the new beer every day for 365 days, all you need to do as well as tagging a friend in the comments section and follow both The Botanist and Tiny Rebel on Instagram, tag a friend and repost the competition on your own Insta story. Simple as that.
Kelly Harrison, Head of Bars at The Botanist said: "We came together with Tiny Rebel over a shared love of doing things differently.
"Our innovative cocktail list explores unique combinations of fruits, florals, herbs and plants and we wanted to combine this expertise with their innovative craftsmanship to produce a great quality 4% lager, unique to us. What we've created is a refreshing light liquid suited to anyone who enjoys a cold pint!"
As for the award-winning brewers, Head of Wholesale and Field Sales, Alex Smith, said: "This lager is the result of things we both know and love – good beer, good food and great hospitality. A true collaboration, unique to The Botanist, which encapsulates style, flavour and good times. I for one cannot wait to grab a cold one at our local Botanist!"
Read more:
The competition closes at 12pm on Friday, 24 November, where one lucky sod—sorry, 'winner', will be selected at random and contacted directly by The folks over at The Botanist.
Whoever does have good fortune will then receive a personal branded black card for the bar and restaurant which can be used at any of their various locations.
As always with this sort of thing, terms and conditions apply and you can find all the details in full HERE.
Good luck to you all and to whoever wins, we hope you remember that we sent you and buy us a pint in return at some point in the future!
Featured Images — Supplied