Eats
There is an eight-course pie tasting menu coming to a much-loved Stockport bar
Northerners love pie so, naturally, tickets for this stroke of genius are absolutely flying. (this article contains affiliate links)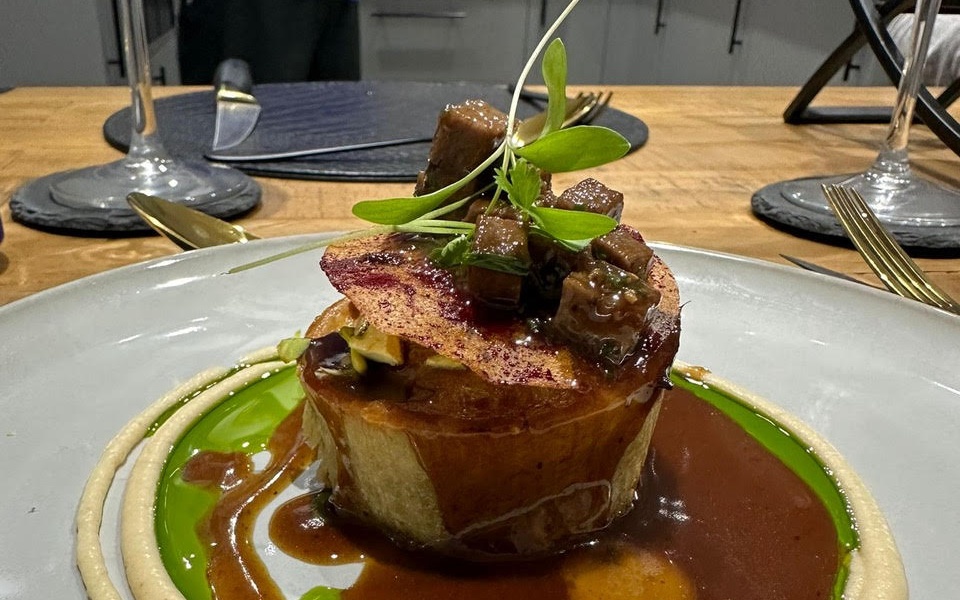 There aren't many things we love more than meat and gravy wrapped in pastry, so when we heard that there was going to be an eight-course tasting menu revolving almost entirely around pie, we started salivating so much we practically had to wipe down our keyboards.
In what might just be the best food concept we've heard of in a while, the brand-new pie-tasting menu is the calorific lovechild of beloved Mancunian brands, Ate Days A Week and Baldy's Pies, two of the best and most decorated pie-makers you'll find anywhere in the region.
This is an idea that has never been done before as far as we can tell (certainly not in Greater Manchester, anyway) and is exactly what it sounds like: plates upon plates of pies, pies, pies, a.k.a. a Northerner's gravy-soaked wet dream.
Popping up in the equally popular Deep South-inspired bar Notion over in Stockport, where Ate Days A. Week serve up pies week in and week out, the unique and exclusive dining experience is designed not only to fill bellies near to bursting but "elevate the humble pie to new heights".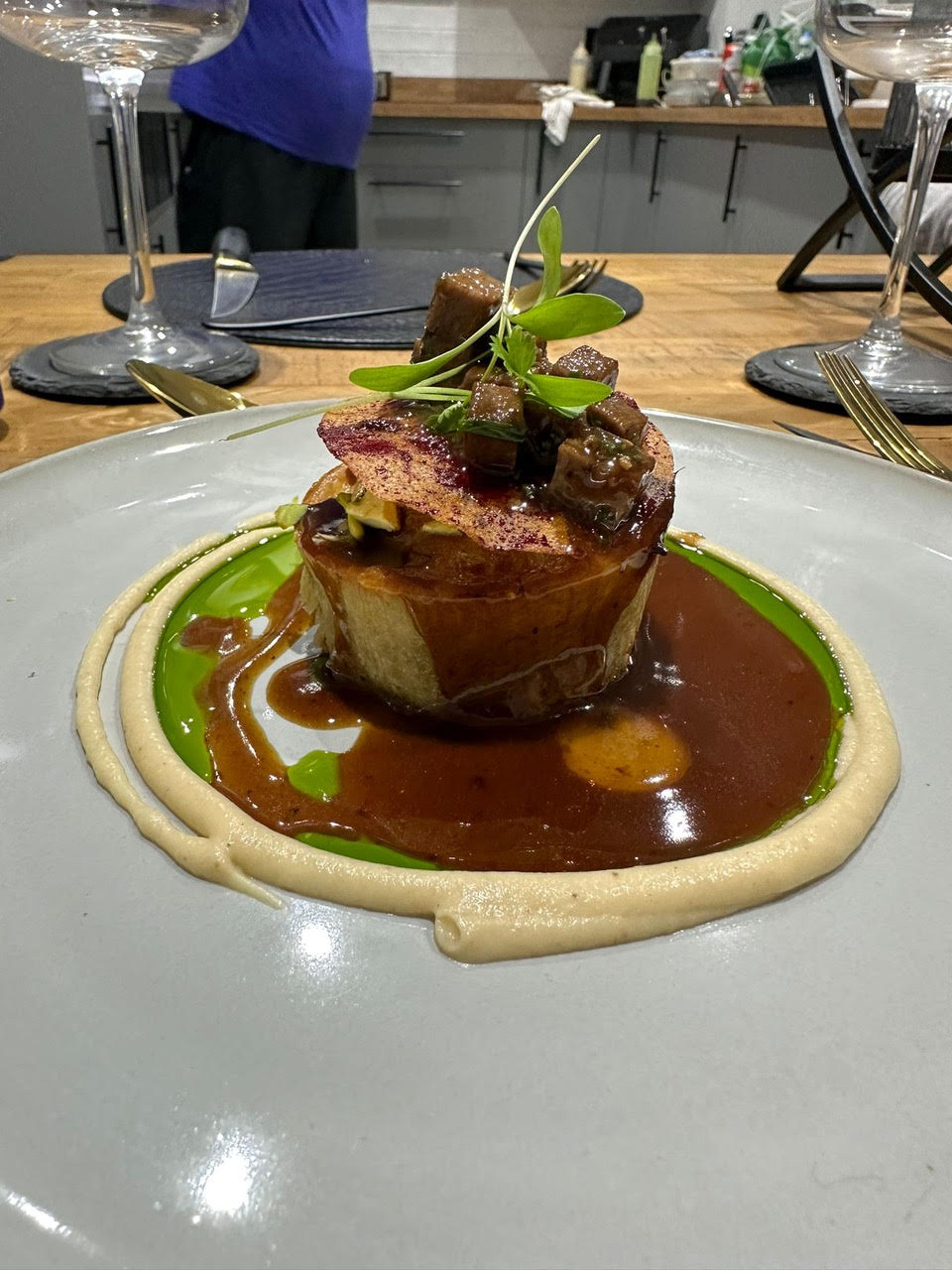 That's the word of the event's co-creator and Ate Days A Week founder, Andy James, who is promising to give diners a food memory "you never knew you wanted", not mention "intrigue, delight and wow" customers some seriously interesting and even daring twists on a classic dish adored by all.
But as if the SK and Wigan staples' expertise wasn't enough, the inaugural edition of 'PieSessions' boasts some an even bigger culinary calibre, as the two brands will also be joined by fellow Wigan-based favourites and this year's Bake Off: The Professionals finalists, Harwoods Patisserie, as well as former MasterChef contestant, Scott Eckersley-Bell, who'll be serving some signature Scotty's Pies.
With the menu broken up into eight different courses featuring four pie dishes and four snacks, each team has come up with their own clever and boundary-pushing creations. Trust us when we say you'll never have sat down for a pie like any of these before.
Raise your hand if you've ever had a Japanese-inspired pie with katsu chicken curry, miso mash, furikake and a teriyaki bacon flake. Nope? Didn't think so. How about a poached fish pie with curried cauliflower, spinach and mushroom soaked in a leek and cream sauce with a potato and chive rosti on the side?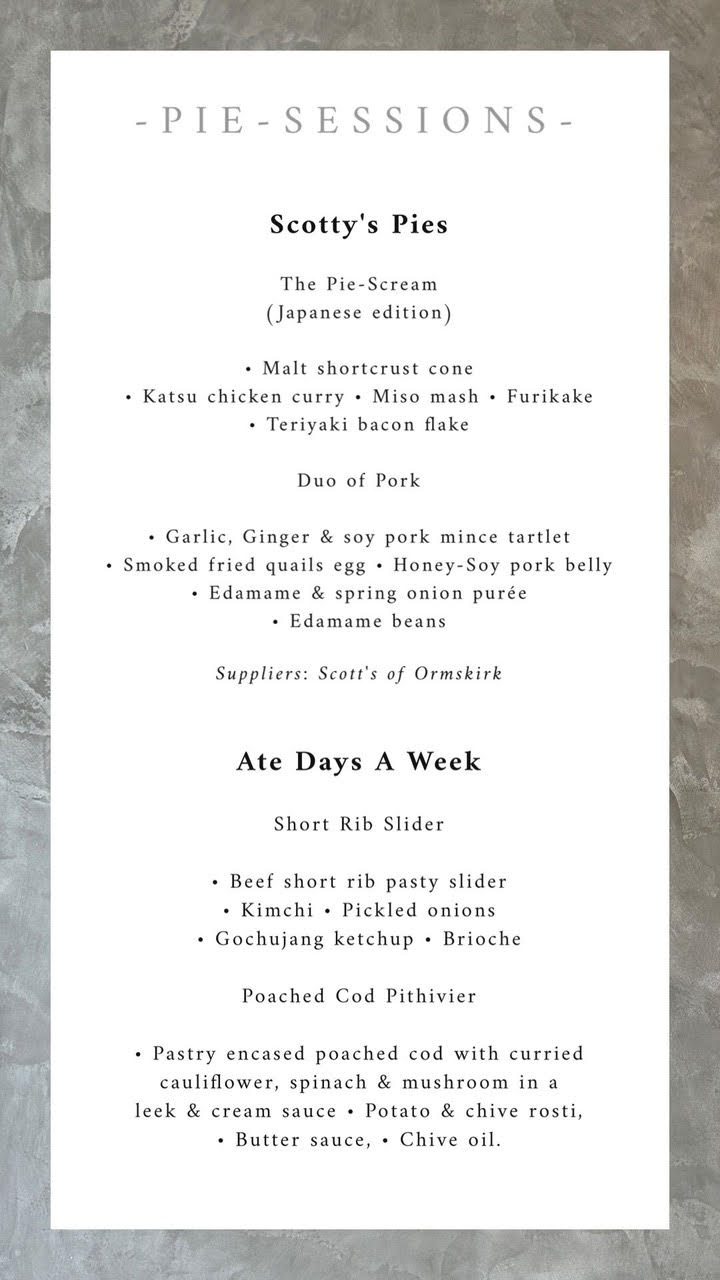 Of course you haven't! Literally no one has ever tried any of these utterly incredible-sounding concoctions but we can't wait to be among the first to try them — and so can you. You'll probably beat us there though as our mouths are watering just typing this up.
As you can see, the selection of snacks and non-pie-related dishes are no joke either; we'd pay silly money for a beef short rib slider to start off a meal and those desserts look so devilish we're not sure we'll ever be absolved.
Better still, since it's taking place on an early mid-week evening at one of Stockport's best bars, we can't think of many better ways to get you looking forward to a post-work treat.
To be honest, we're pretty sure this is going to make our week full-stop.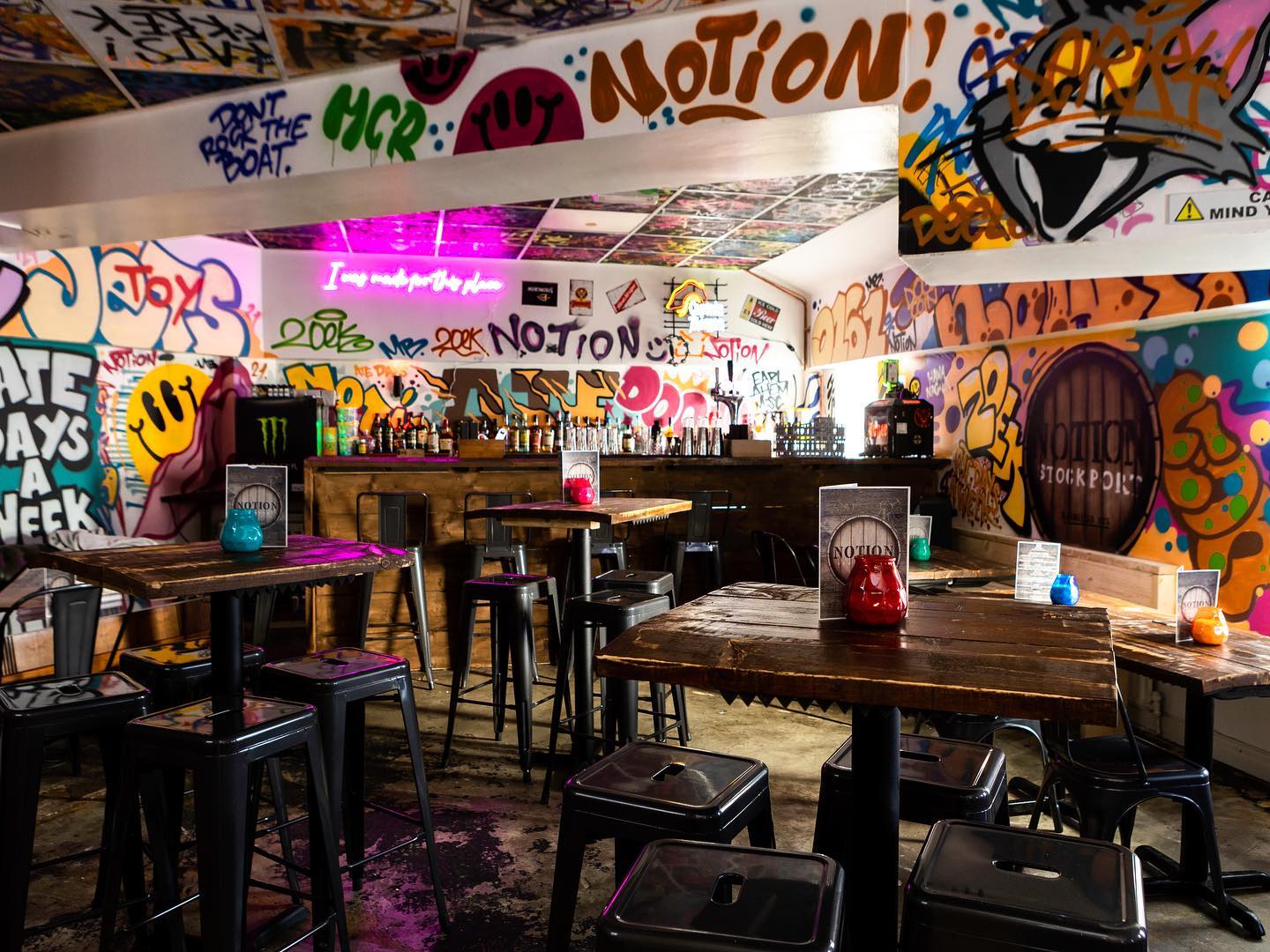 Read more:
Now, while securing a spot for PieSessions isn't cheap, make no mistake: this isn't just sitting down to scran any old pie you could order from the pub or a pasty shop — it's an original dining experience celebrating one of the nation's most iconic dishes and best-loved ways to devour meat and carbs.
That being said, costing £80 for admission per head, it's still a very reasonable and competitive price compared to most high-end tasting menus and one thing we can guarantee is that you'll feel much fuller than you would with most others.
Doors open from 6:30pm on 21 November at Notion; you'll get a welcome drink upon arrival and there'll be two bars serving drinks all night long. We honestly can't wait for this and if you didn't get excited by reading those menus alone, we're not sure there's help for you (sorry not sorry).
There's only a handful of tickets still left so grab yours whilst you still can HERE.
For all the latest news, events and goings on in Greater Manchester, subscribe to The Manc newsletter HERE.
Featured Image — Supplied/Notion Bar (via Facebook)