Eats
Boarded-up Manchester boozer The Deansgate is being given a new lease of life
As the pub prepares to reopen to the public, we popped down for a sneak peek to get an idea of what's to come.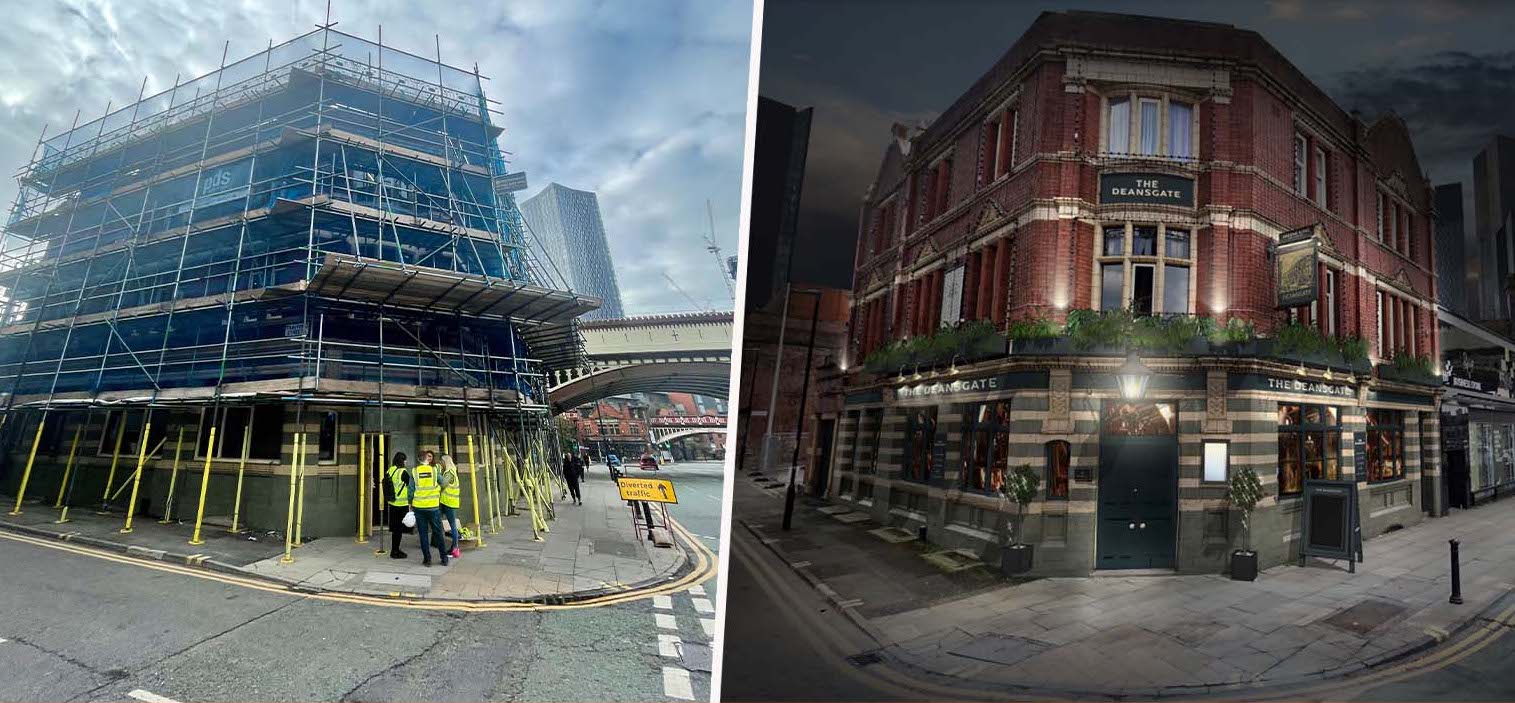 Shrouded in scaffolding, The Deansgate has been boarded up since it closed its doors in early 2020 – but now the neat red brick Manchester boozer is being given a new lease of life.
Acquired by UK pub giant Greene King earlier this year, the city centre watering hole has been through many iterations in its 200+ year history. Now, it is being lovingly restored and reimagine once again.
During the past two and a bit years, there's been much speculation from city dwellers about what is next for the pub. At last, we can fill you in.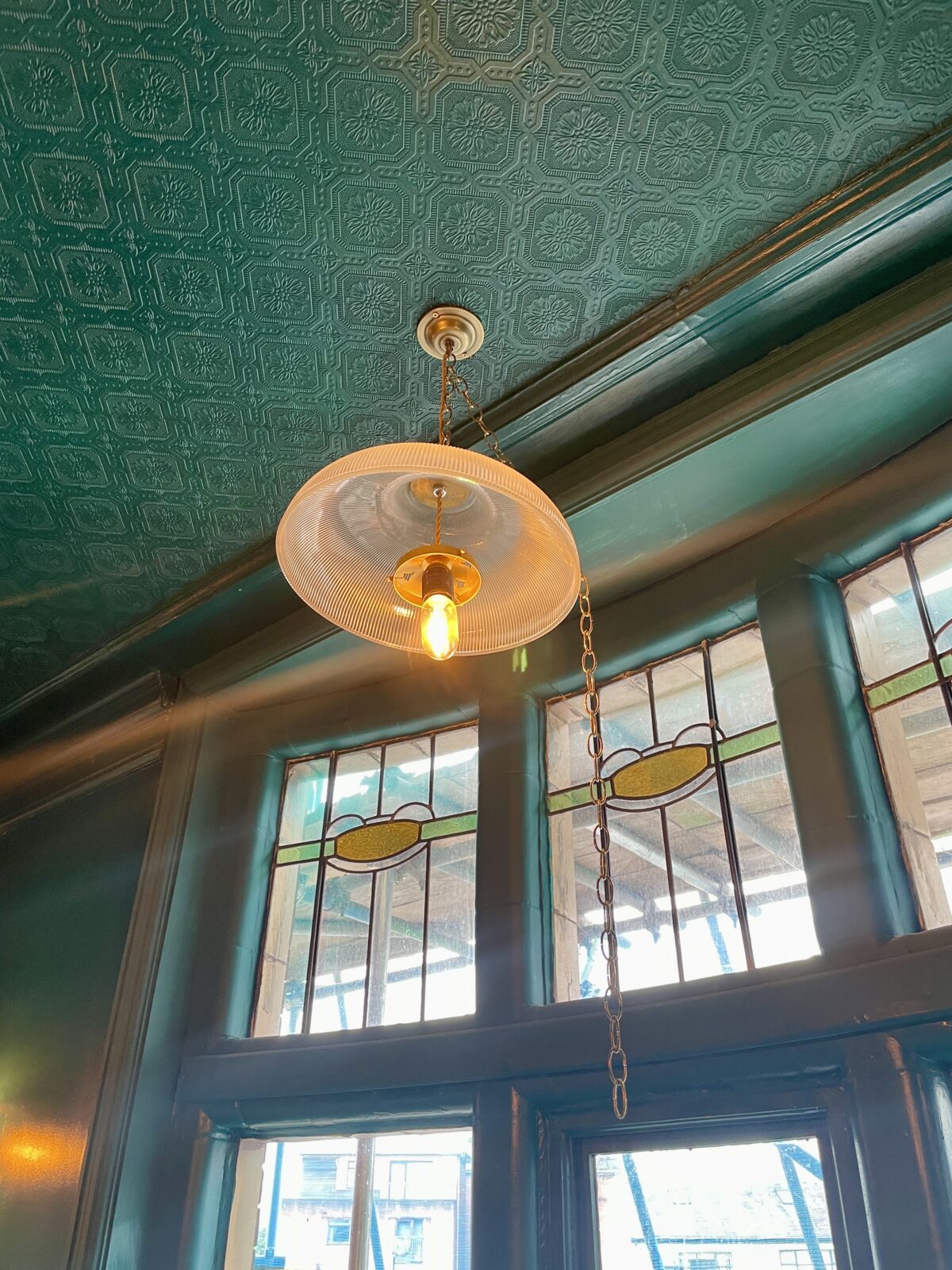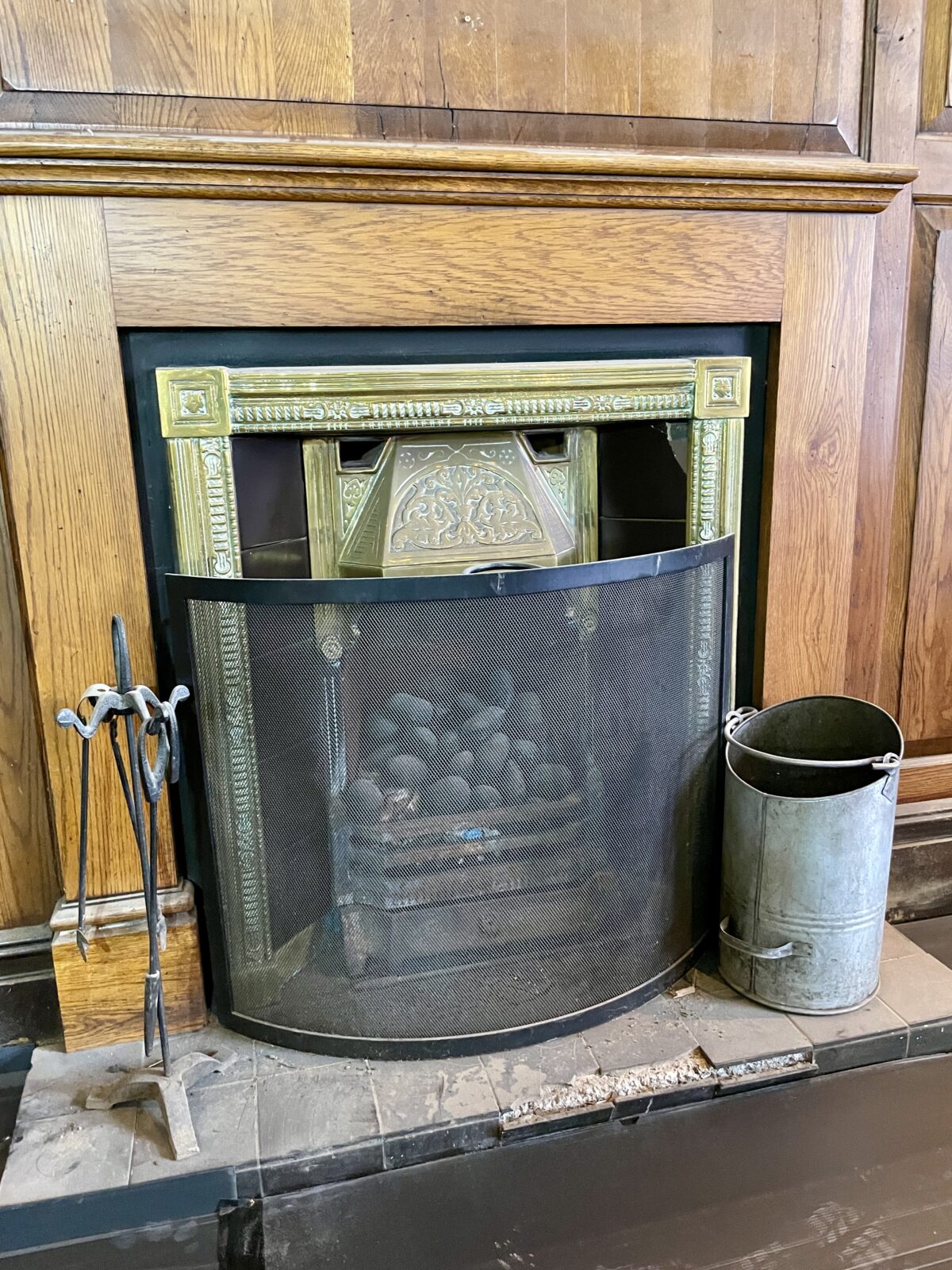 Currently in the midst of a three-month-long reburbishment. when it reopens the pub will boast two additional outdoor terraces and an extra third floor.
As for its existing two floors and rooftop terrace, these are undergoing a complete refit and refurb with new owners Greene King aiming to retain as many of the pub's characterful features as possible.
Stained glass windows, external frontage, ceilings, and woodwork will be restored to their original glory, whilst the pub's beautiful festoon lights are given a glow up.
Elsewhere, new additions will include a feature bar and bespoke brass fonts on the ground floor, built-in seating booths for casual dining, and the aforementioned two new outdoor terraces.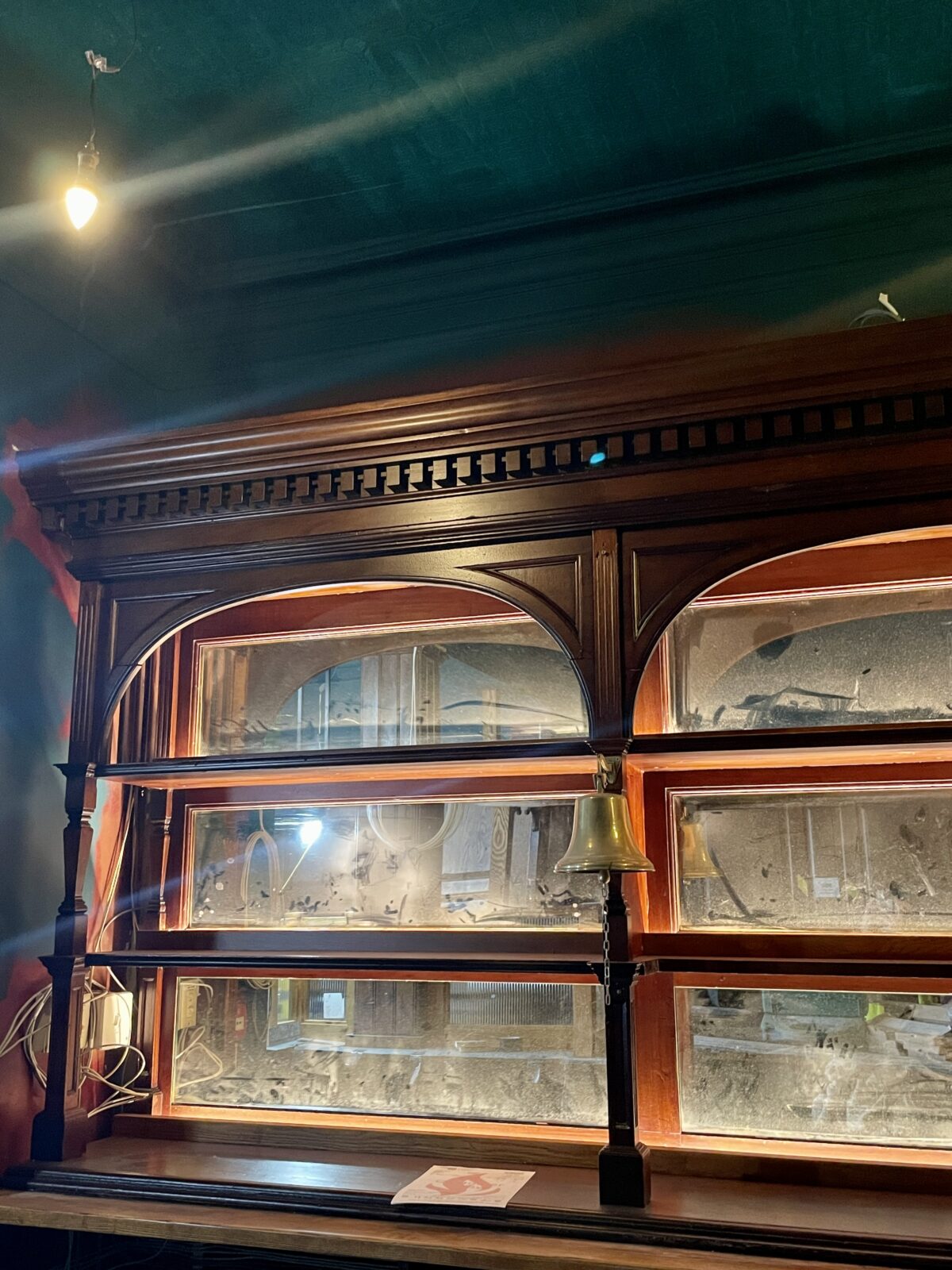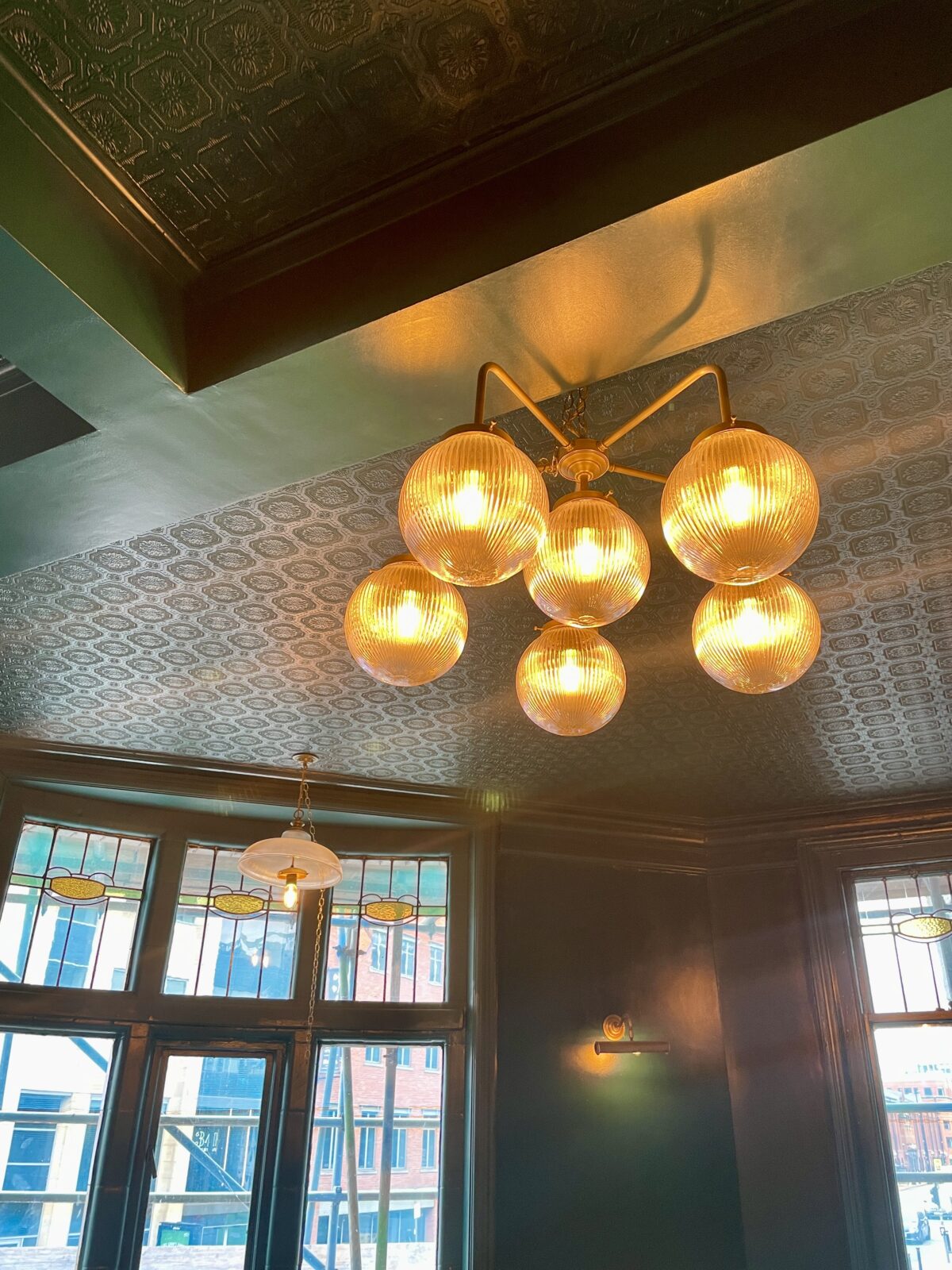 Formerly known as the Crown Inn, (as can be seen on the stonework above the door), then Galvin's Irish Bar, then simply Galvin's, the building itself has been a pub since the 18th Century.
Desribed as once being 'a typical backstreet boozer' (despite sitting on Deansgate), in years gone by it was a popular haunt of local bikers who would frequent the Harley Davison store that once upon a time neighboured it.
In a period where many pubs are closing, the renovation and reopening of this beloved Manchester watering hole is very welcome indeed.
Read more: A bottomless singalong Rocky Horror Picture screening is coming to Manchester
Speaking on the renovation and planned reopening, Jonathon Evans, General Manager at The Deansgate, said: "The Deansgate is well-known and well-loved by the people of Manchester and we are looking forward to opening its doors once more and welcoming customers old and new.
"The new-look pub will pay homage to some of the venue's original features and we also have some exciting new additions which we're looking forward to unveiling."
Read more: Inside Bar San Juan, the tiny Chorlton tapas bar with a cult-like status
An official reopening date has not yet been confirmed for the pub but it is set to be this month.
For more information on The Deansgate, visit the Greene King website here.
Feature image – The Manc Eats / Supplied