Eats
Bury cafe launches giant full English breakfast challenge with 34 items
So far no one has been able to finish it.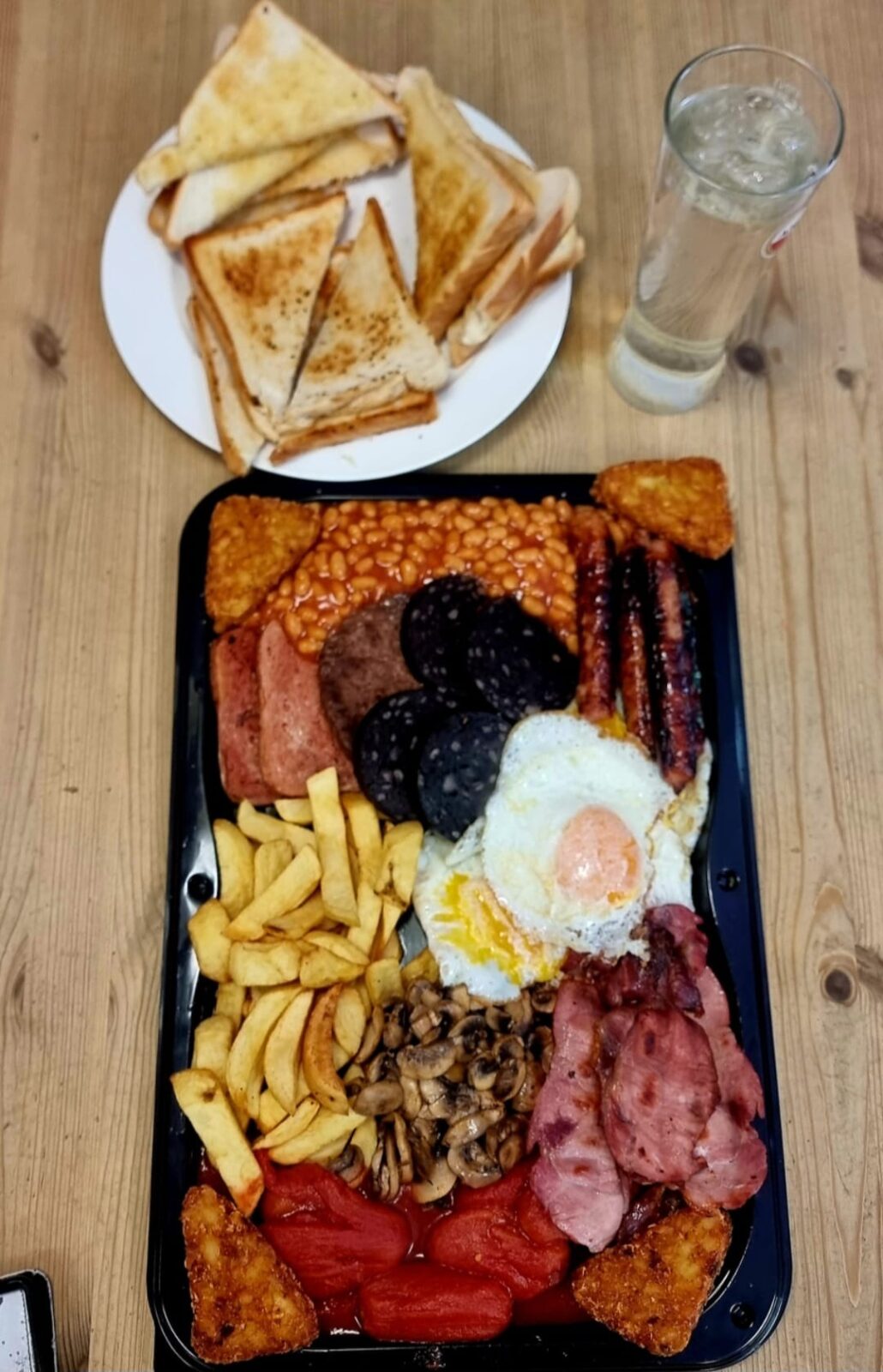 A cafe in Bury has launched a giant full English breakfast challenge with a whopping 34 items and over 3,500 calories.
Loaded with masses of sausages, bacon rashes, fried eggs, hash browns, black pudding, beans, tomatoes, and mushrooms, the ginormous breakfast includes everything you'd expect to find on a proper fry-up as well as some extra surprises.
With four pieces of toast and two pieces of fried bread, four hash browns, four fried eggs, four bacon rashers, four sausages, and two pieces of spam, it's no mean feat.
And that's even before you add on the burger and chips.
The eye-poppingly large breakfast challenge has been created by Gusto Deli in Walshaw and must be finished within half an hour for customers to successfully complete it.
If they do manage to clear their plate in that time, they get the whole lot for free – but so far no one has been able to manage it, including a friend of the owner's who inspired the challenge to begin with.
Owners have said that the fry-up "doesn't look like much on the pictures, but when it's in front of you it's massive."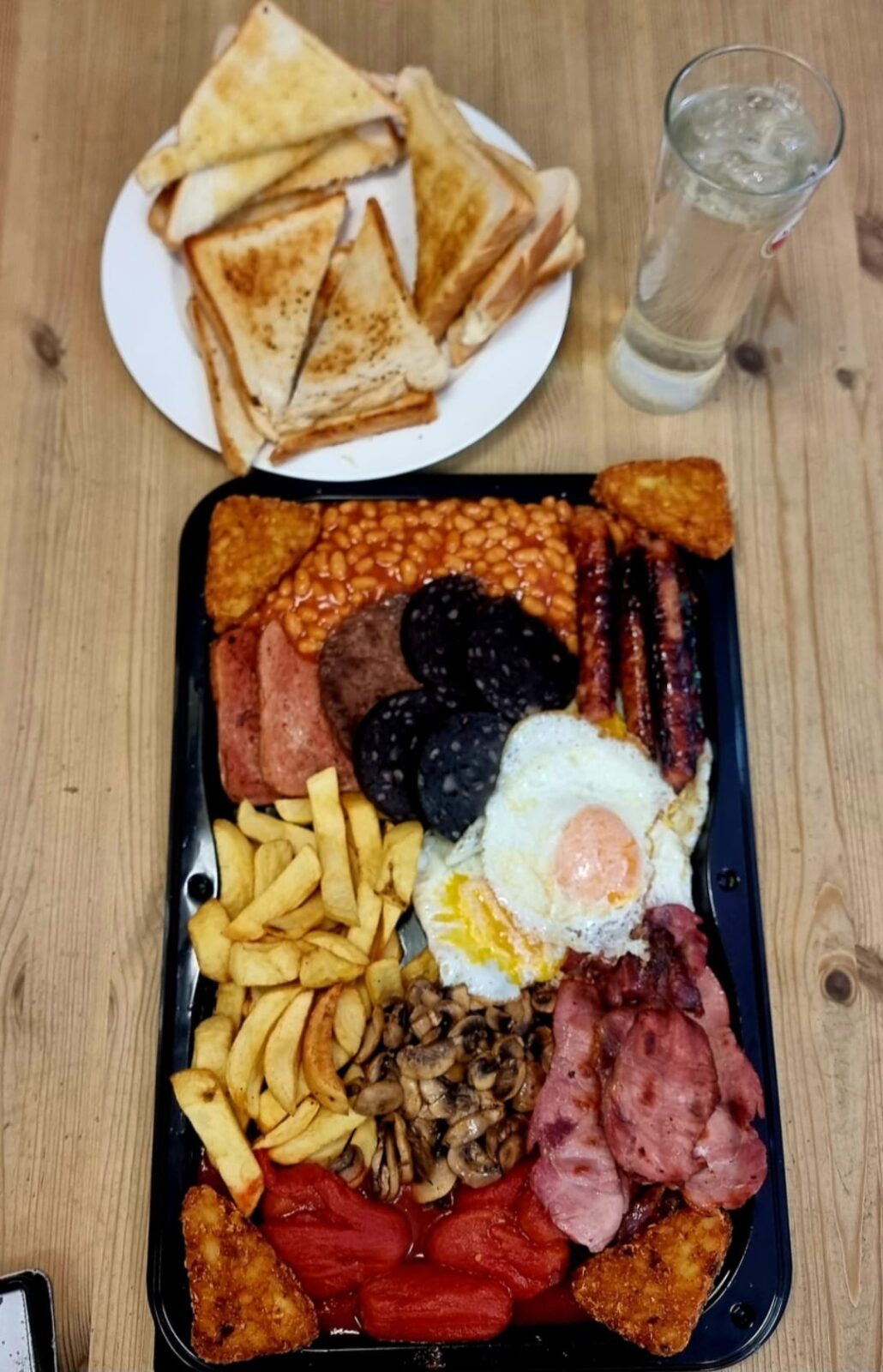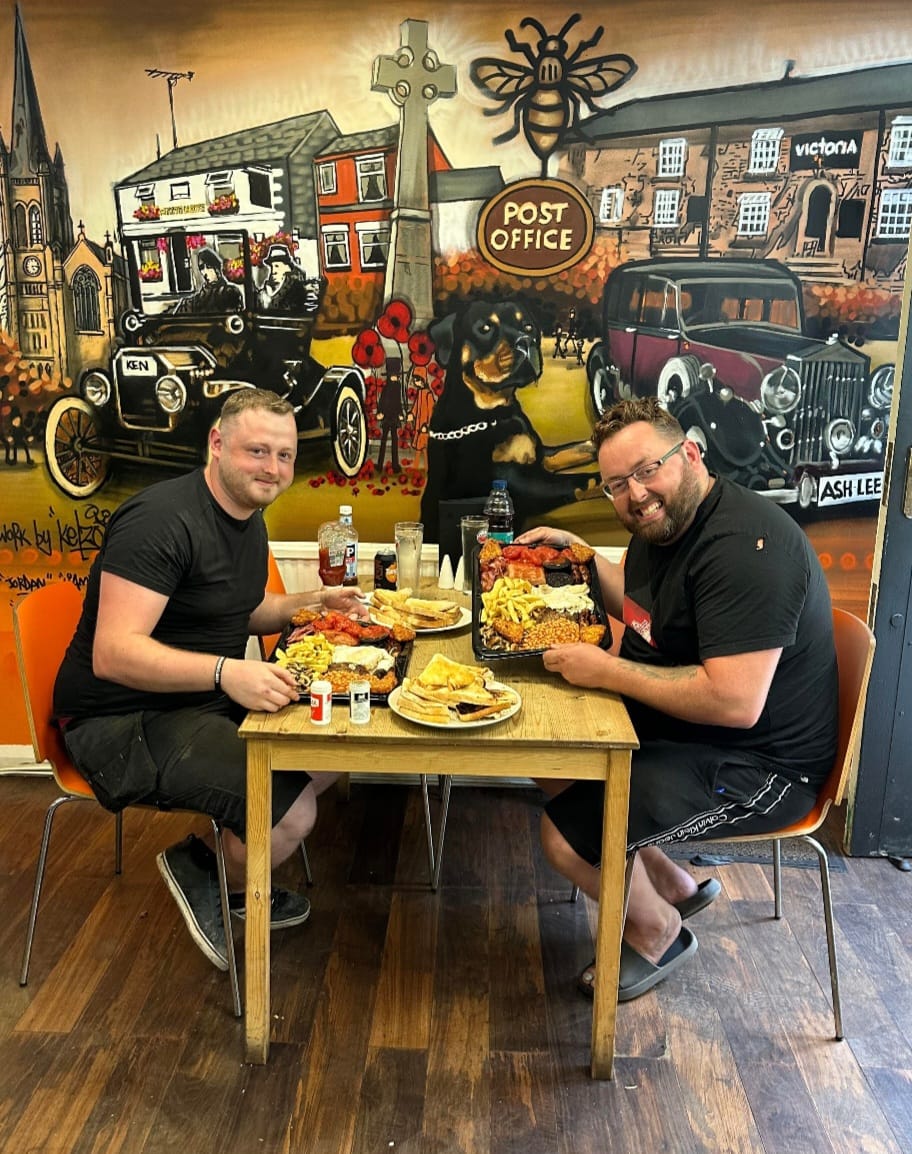 Posting the challenge on Facebook, the cafe's owners wrote: "Our very good friend has been asking for a food challenge.
"So yesterday we set him one.
"This had 4 sausage, 4 bacon, 4 eggs, 4 hash browns, 4 black pudding, 2 spam, 1 burger, beans, tomatoes, mushrooms, chips, 4 toast and 2 fried bread.
"Unlucky he couldn't finish.
"Could you, if you fancy a food challenge and think you could finish it you get the meal for free, £25 if you fail.
"Must be finished within 30 minutes."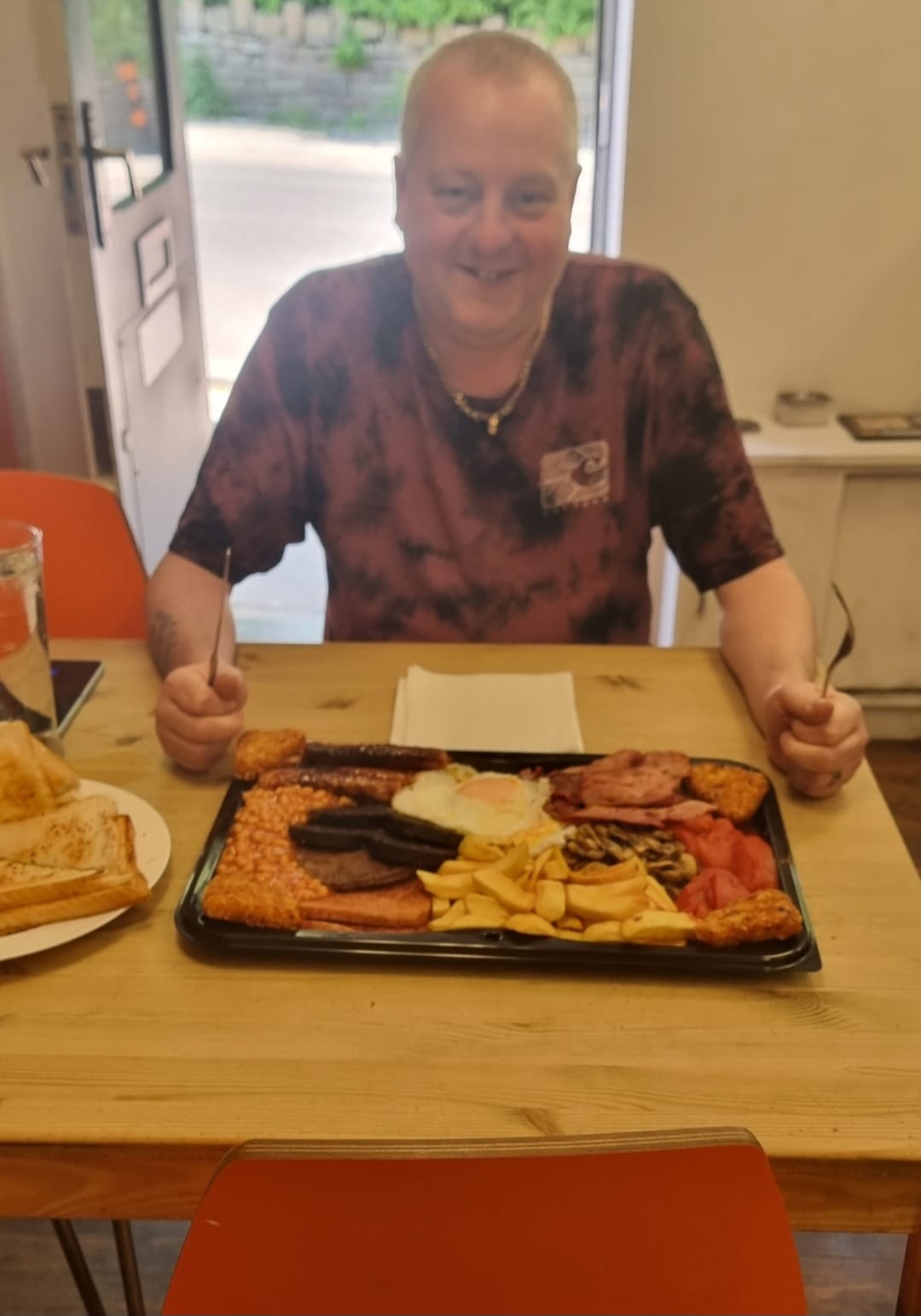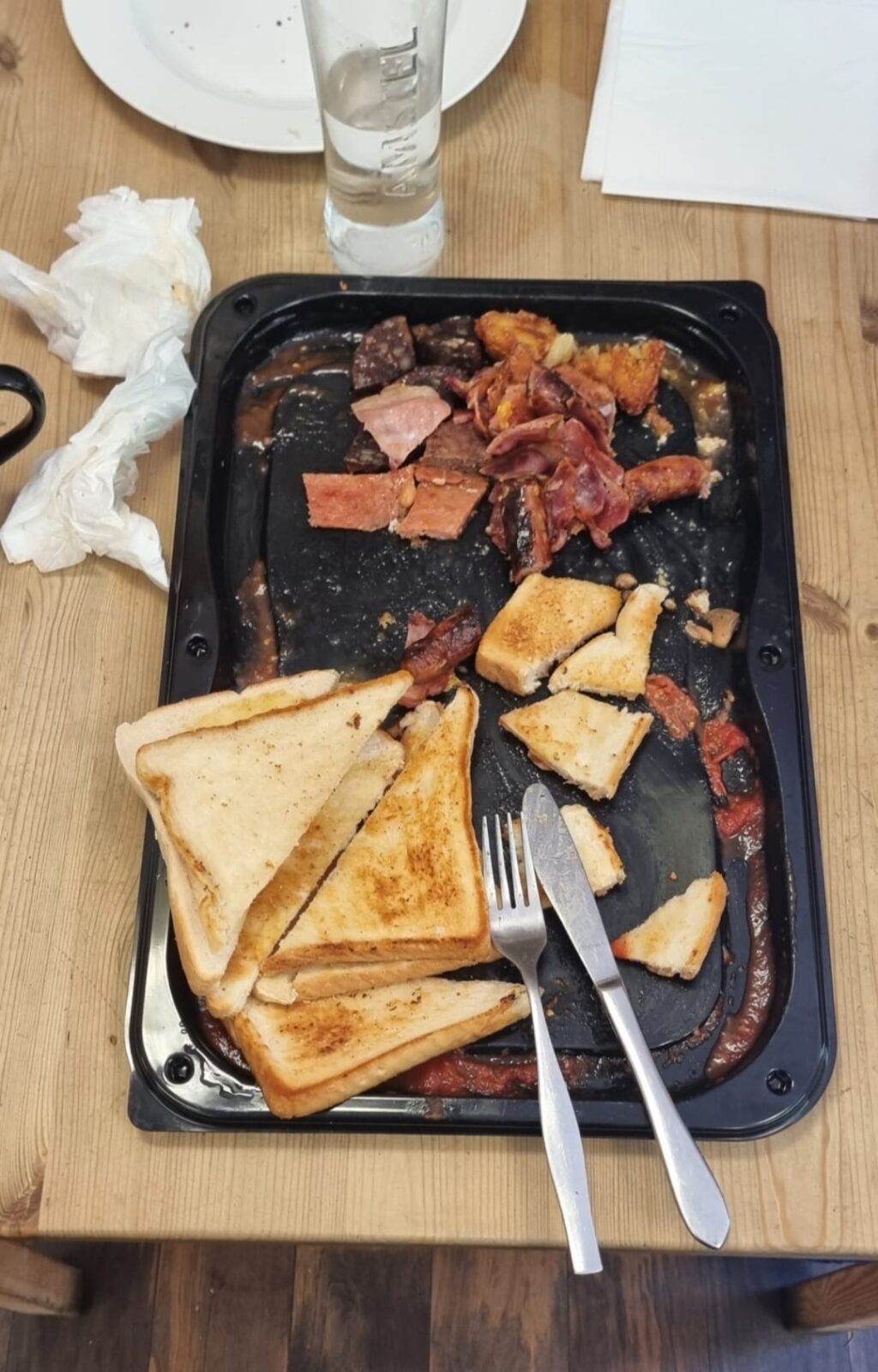 Whilst customers have so far been unsuccessful in finishing it, there appear to be plenty of people in the comment section who think they could give the challenge a good go.
One person wrote: "How long have I got to smash it? Looks like a lighter version of my fry up"
Read more: Manchester's smallest pub rebrands itself as 'husband creche'
Another person said: "We could smash this. We could do it one morning"
A third joked: "If I do it ten do I get a free cup of milkshake?"
A fourth offered: "On a good day I reckon I could do that me."
The cafe and sandwich bar is known for its full English fry-ups as well as its all-day sandwich offering, cakes, savoury bakes, and roast dinners.
Featured image – Gusto Deli Walshaw via Facebook