Eats
Celebrity chef bans vegans from his restaurant for 'mental health reasons'
The Great British Menu chef has told vegans they are not welcome anymore.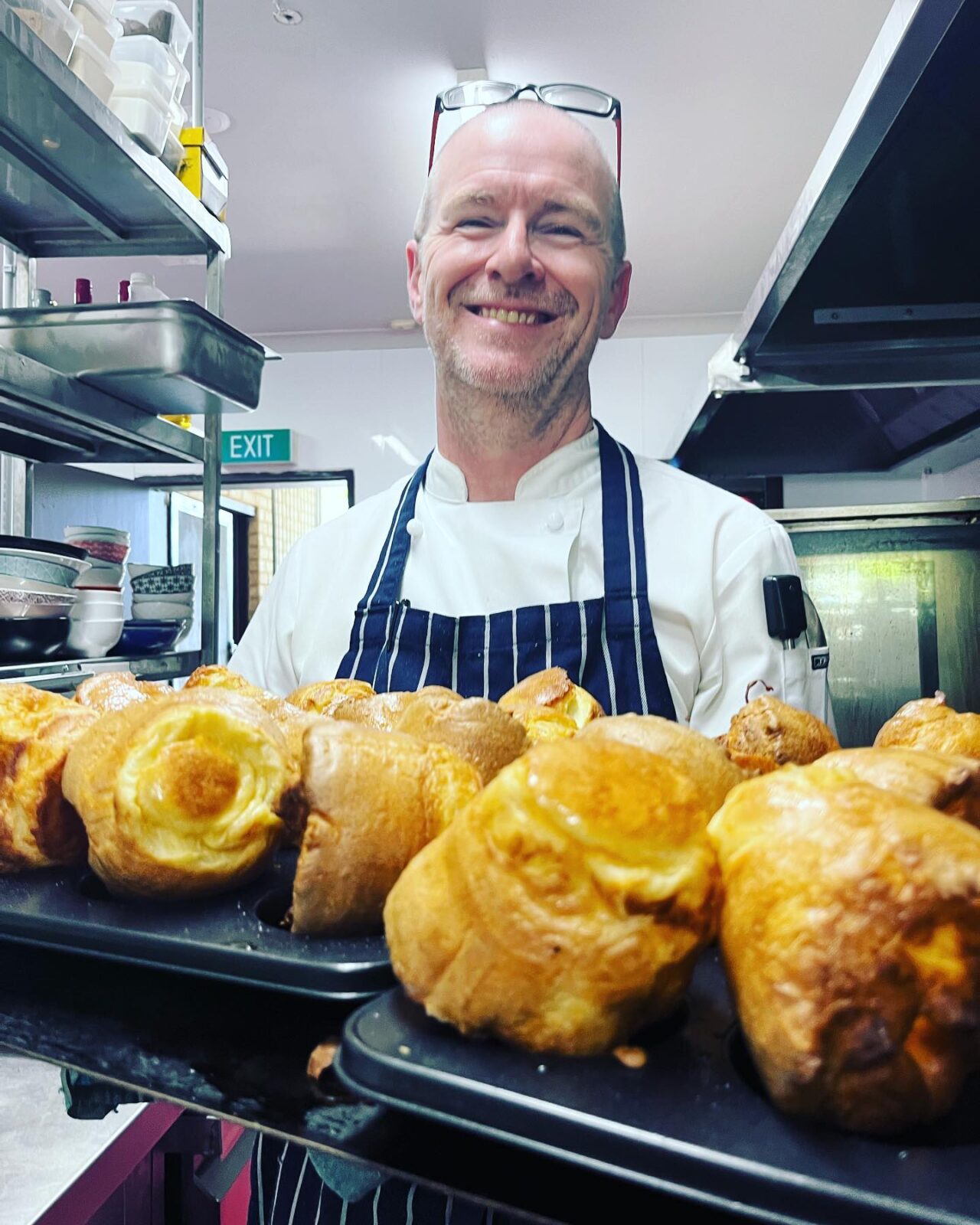 A famous chef has caused a stir online for deciding to ban vegans from his restaurant after a customer complained about their meat-free meal.
UK-born chef John Mountain – who has appeared on TV cooking shows like Great British Menu and Chef Race UK v US – has decided to take on the entire vegan community after receiving a relatively mild-mannered complaint.
Taking to Facebook, the celebrity chef said that he had made the decision 'for mental health reasons', writing: "Sadly all vegans are now banned from Fyre for mental health reasons. We thank you for your understanding."
He explained: "A young girl reached out to me and said she was coming to the restaurant and asked if there were vegan options.
"It was my only shortfall. I said I would accommodate her, I said we had gnocchi, vegetables… and that was that."
However, after offering to accommodate her it transpires he swiftly forgot about the customer's needs – blaming his forgetfulness on being distracted by catering for a private party.
He explained how this, in turn, led to his sous chef fuming at him for "not telling them about the vegan customer."
Ultimately, because of this, the vegan customer was given just one option – a "vegetable dish" costing $32 which she later described in an online review as "okay but not that filling."
Her feedback continued: "I think it's incredibly important nowadays that restaurants can accommodate everyone and to not be able to have actual plant-based meals shows your shortcomings as a chef.
Read more: Manchester restaurant Cibo rebrands as Italiana Fifty Five following challenge
"I hope to see some improvements in your menu as I have lived in Connolly for quite some time and have seen many restaurants come and go from that building and none of them last.
"If you don't get with the times, I don't hold out faith that your restaurant will be the one that does."
In response, Mr Mountain went in all guns blazing – having taken some offense at her polite feedback.
'As for vegans/vegetarians being a very low minority, especially in the northern burbs' I try to accommodate everyone else,' he posted on the restaurant's page.
'Thanks for your negative review… please feel free to share your s**tty experience and I look forward to not seeing you again.
'How very childish.
Read more: New Vietnamese restaurant with 'super fast food' service coming to Trafford Centre
'You and all your vegan mates can all go and enjoy your dishes in another venue. You are now banned.'
He then reiterated the ban with a further post on Google Review, which read: "But if you beautiful vegans want to join together and slag off my business then good luck, keep going, let's see what my customers think.
"And from now on ALL Vegans are now banned from my restaurant. Thankyou for your disgusting review and please enjoy the Currambine. Xx"
Johnnie Mountain runs the Fyre restaurant in Perth, Connolly.
Featured image – Johnnie Mountain / Fyre Restaurant