Eats
New Vietnamese restaurant with 'super fast food' service coming to Trafford Centre
They promise you'll be in and out in three minutes.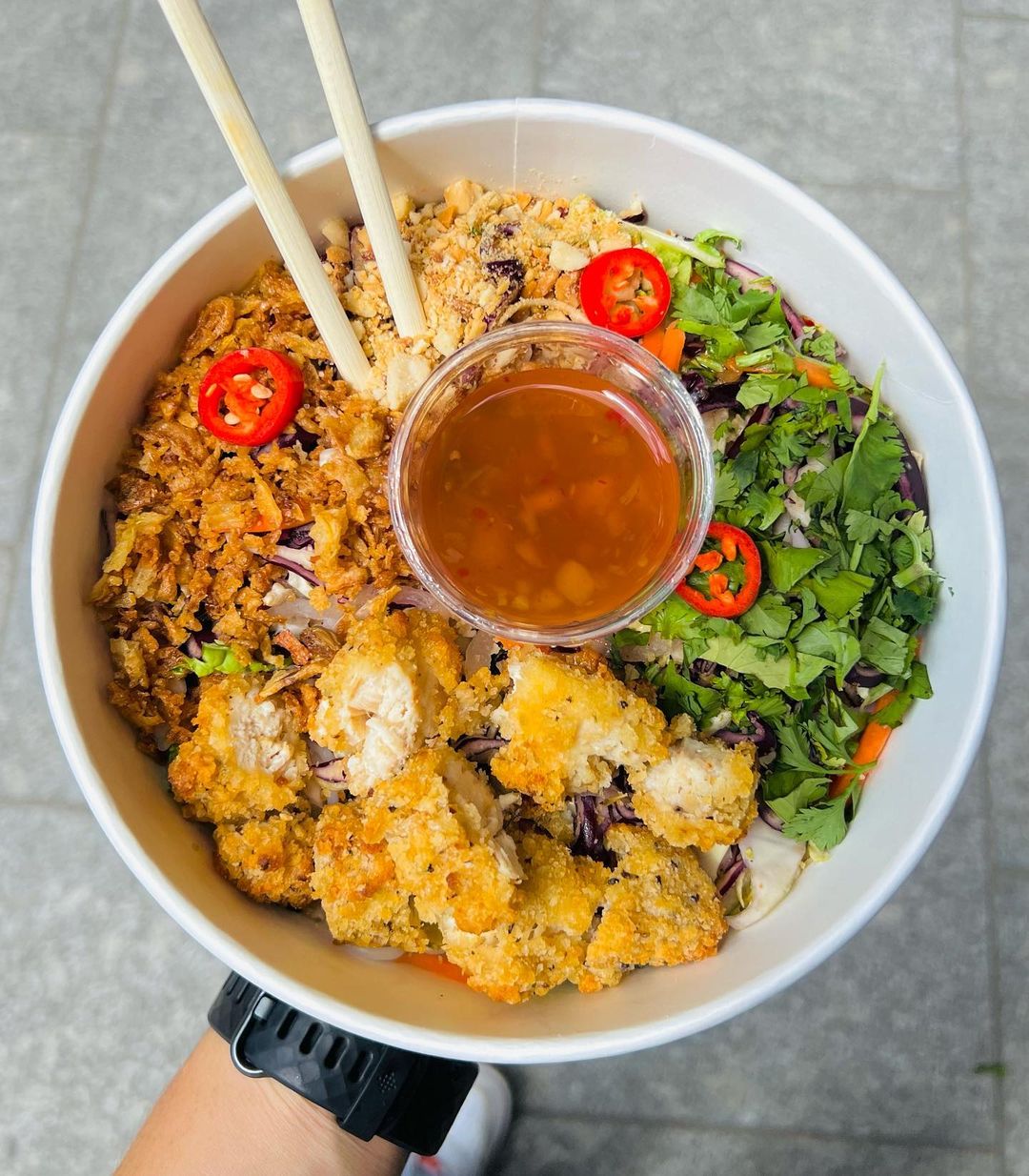 A new Vietnamese restaurant promising super fast food service is opening in Trafford this summer.
Called HOP Vietnamese, it is already a huge hit in London and is famous for its super speedy service – promising to have you in, ordered and out with your food in three minutes.
Now, having conquered the capital, the team has its sites set on Manchester as owners gear up to open the first HOP Vietnamese site up north inside the Trafford Centre this summer.
Promising to bring big flavours to Manchester this summer, guests visiting the new Manchester branch in the Orient food court can expect fresh made-to-order, fully customised dishes inspired by Vietnamese street food vendors.
Choices on its London menus include traditional bahn mi baguettes stuffed with Asian pickles and meats like duck, chicken and pork, alongside a range of 'HOP Boxes' that combine various proteins with crunchy Vietnamese salad and rice.
You'll also find bun noodle salads and aromatic pho noodle soups (it is the Vietnamese national dish, after all), plus coconut soups, mango rice pudding and a range of sides like prawn dumplings, VFC dippers, Vietnamese slaw, 'naked' broth, pork ribs and prawn crackers.
According to bosses at HOP, the restaurant's forward-thinking digital approach and commitment to innovation creates a truly next-level guest experience as well as a super-fast ordering operation.
Speaking ahead of the new opening Paul Hopper, Founder of HOP Vietnamese, said: "Being a Northerner myself I have always dreamt of taking HOP up north one day – so when an opportunity came up in Manchester's Trafford Centre it was hard to say no.
"I've believed for some time that HOP's offering is perfectly suited to the needs of busy shoppers looking for a more exciting alternative to the regular fast-food offerings you typically find in shopping centre food courts. As one of the UK's busiest shopping centres – Trafford Centre is the perfect place for us to demonstrate our appeal to this new audience."
Simon Layton, Centre Director at Trafford Centre, added: "We're delighted to welcome HOP to Trafford Centre, particularly as this is the brand's first opening outside of London. HOP will make an excellent addition to our ever-evolving dining offer and we're confident visitors are going to love it!"
The new opening follows the launch of HOP's third restaurant in London (with Bond Street opening last month), and comes as the Vietnamese chain adds further options to their ever expanding menu.
This includes the addition of bubble teas, soft serve ice cream, iced Viet Coffees, homemade lemonades, both of which are available in a host of different flavours. The new offering also includes a children's range and a selection of beers and cocktails.
Featured image – HOP Vietnamese