Eats
In a cost of living crisis, Bunny Jackson's is a beautiful beacon of beer and 20p wings
It's a Manchester institution at this point. You haven't truly been out in town if you haven't ended up at Bunny's until 3am.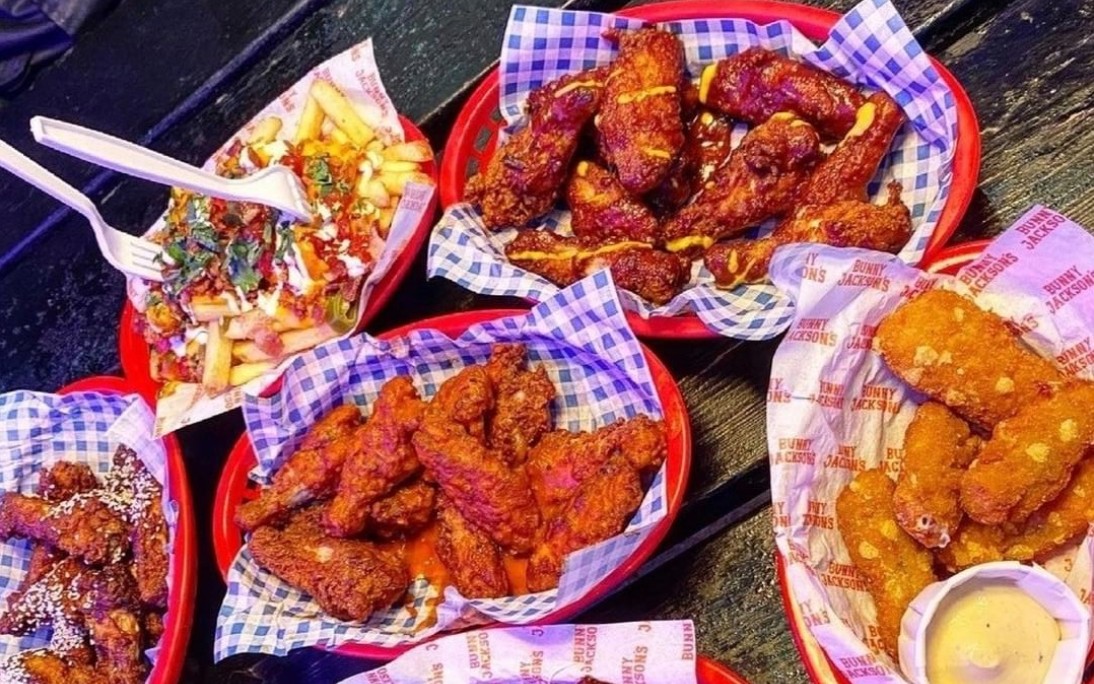 Picture the scene: the weekend has arrived, it's already raining in Manchester and you're skint; but your mates want to go out and you've never been good with FOMO.
We've all been there, but one of the best parts about this amazing city and its working-class roots is that there's always somewhere for the average Joe to grab a bite to eat on the cheap.
And for our money, it doesn't get much more budget-friendly than Bunny Jackson's.
Located on Jack Rosenthal Street just off First Street, Bunny Jackson's, Bunny J's, Bunny's—whatever you wanna call it, quite possibly offers the cheapest item on any menu anywhere in town: the 20p wing.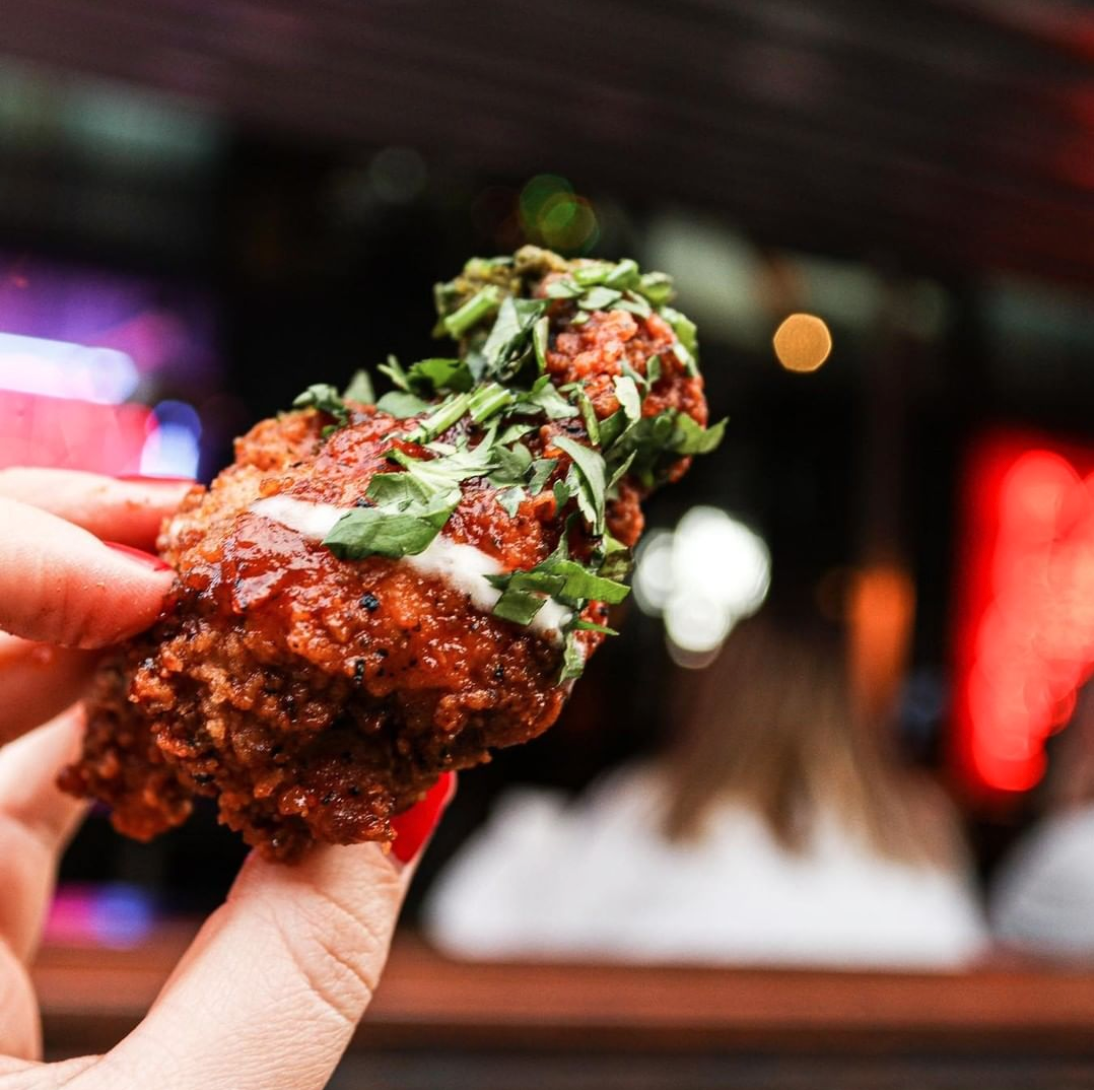 Those delicious bloody wings
This is what the late-night favourite has built its reputation on over the years: as many cheap and delicious chicken wings as you think you could possibly devour at pennies a pop.
Believe it or not, back in the old days it used to be just 10p for a plain chicken wing, but then came Covid and all the rest of it. After all, these lot still have to make money.
Nevertheless, this neon-lit, polaroid and graffiti-filled dive bar is still undoubtedly the best wing spot in Manchester, not to mention the perfect place to enjoy all your favourite rock and pop-punk bangers.
The current menu is still littered with affordable flavours from classic BBQ and buffalo, to Jack Daniel's smoked honey and mustard or the Sailor Jerry spiced sesame wings — all of which you get for 45p or under. Yes, you read that right. Unreal, isn't it?
Then comes the seasonal specials like the chip-shop curry sauce one we tried a couple of months back or, our personal favourite, the lip-smacking honey and garlic that has effectively become a mainstay it's now so popular amongst punters. They always adding new ones so keep an eye out.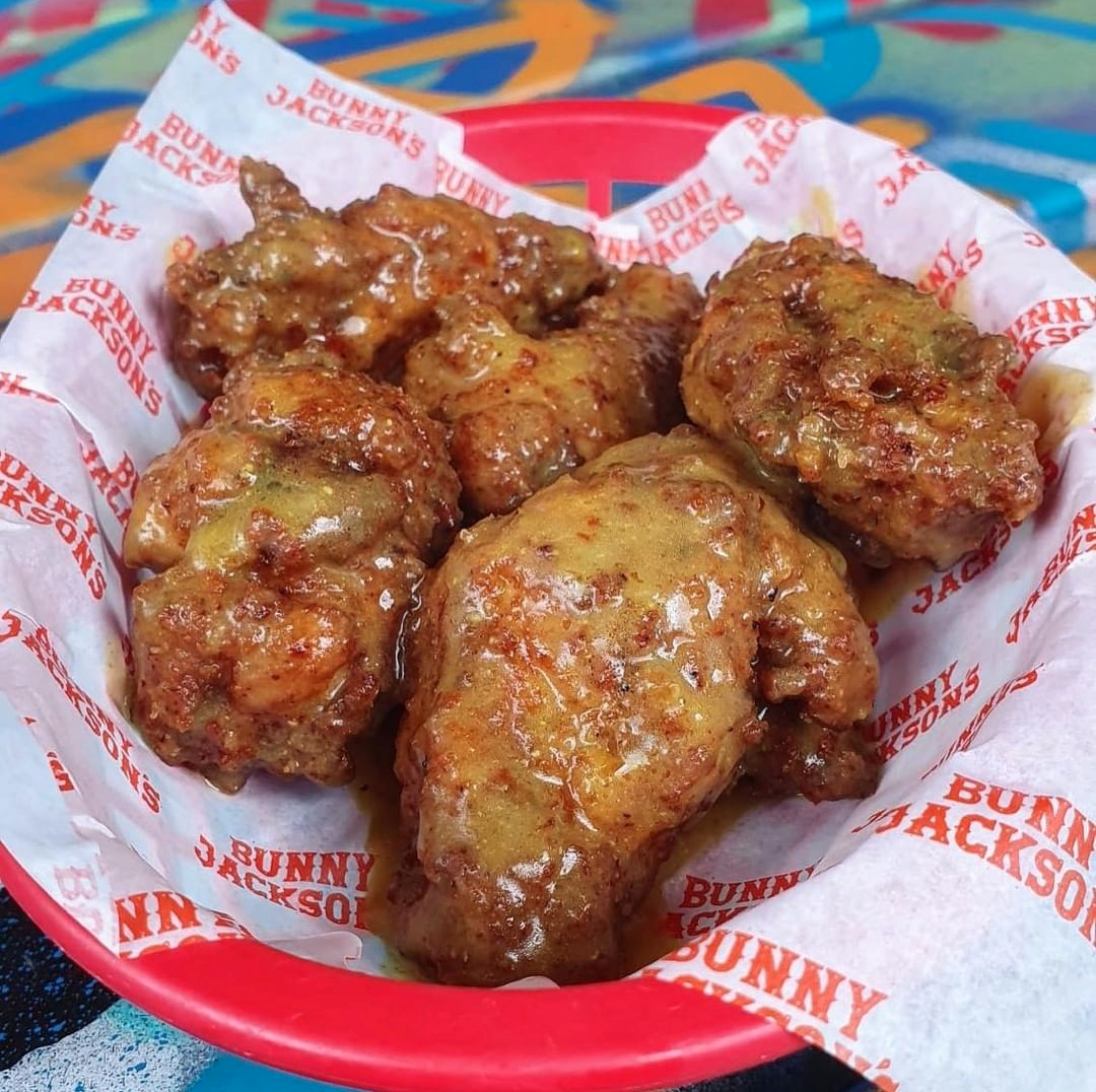 And, of course, we can't forget about their legendary 'Hotter Than the Sun' wing, which is seriously no joke. We pride ourselves on being able to handle our heat but this thing is ridiculous. That's why a glass of milk stands pride of place on the menu at £2.
Beers and full bellies on a budget
What's more insane is that this is the most expensive chicken wing on the menu at the hefty price tag of—wait for it—55p. Again, not a typo.
When you can order 10 flaming hot wings and still only pay just over a fiver. It's easy to see why people order bucket loads of all different flavours like it's their last meal on earth.
In all seriousness, even if you fancy a healthy portion of cauliflower wings (£4), animal fries that are so dirty we always struggle to finish the whole thing (also £4), or a big juice burger with more fries on the side than you really need for less than a tenner, it's pretty hard to break the bank at Bunny Jackson's.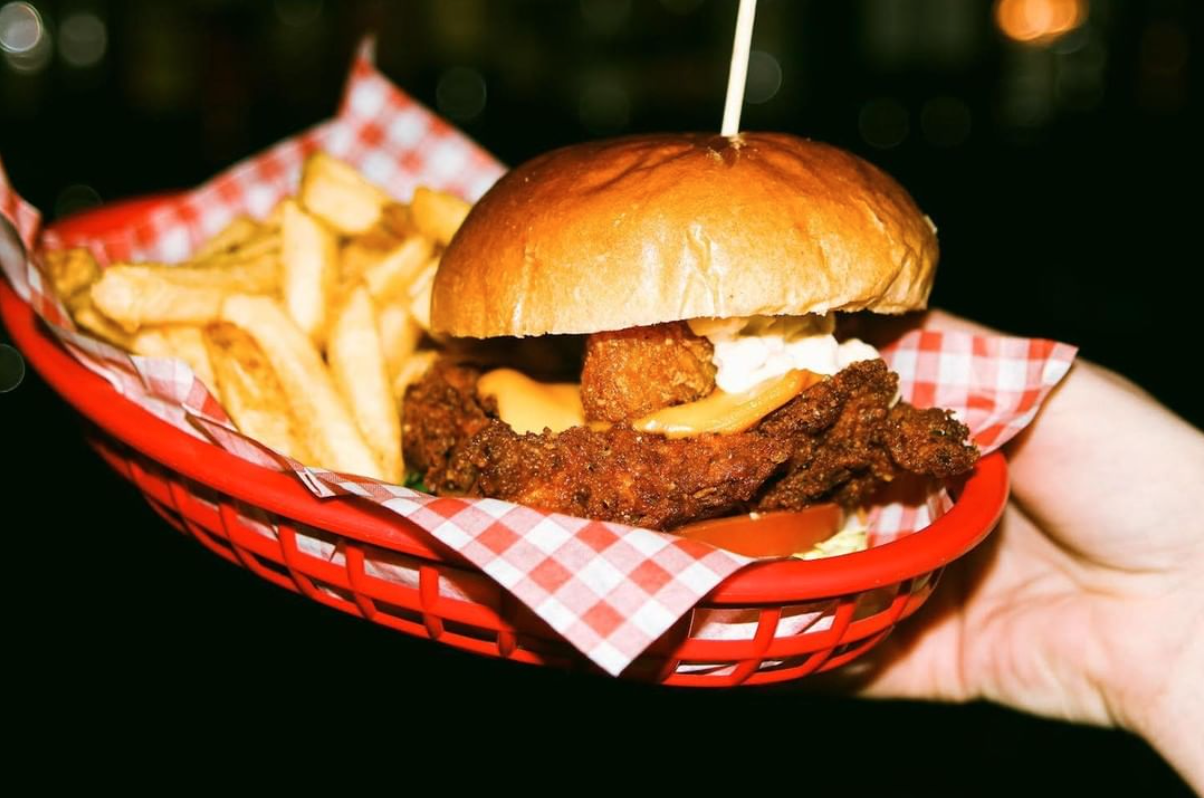 The food doesn't stop there either. There's grilled cheese and soup, onion rings, fried pickles and chicken dippers for those who don't do bones; we might as well just give you the menu at this point.
They like a party at Bunny J's
Even the booze selection is reasonably priced, with pints and plenty more from £5 – pretty much the going rate these days – and a happy hour from 10-11pm when you can get a pint, a glass of wine, a can or seltzer or a cheeky shot for just £3.
Happy days.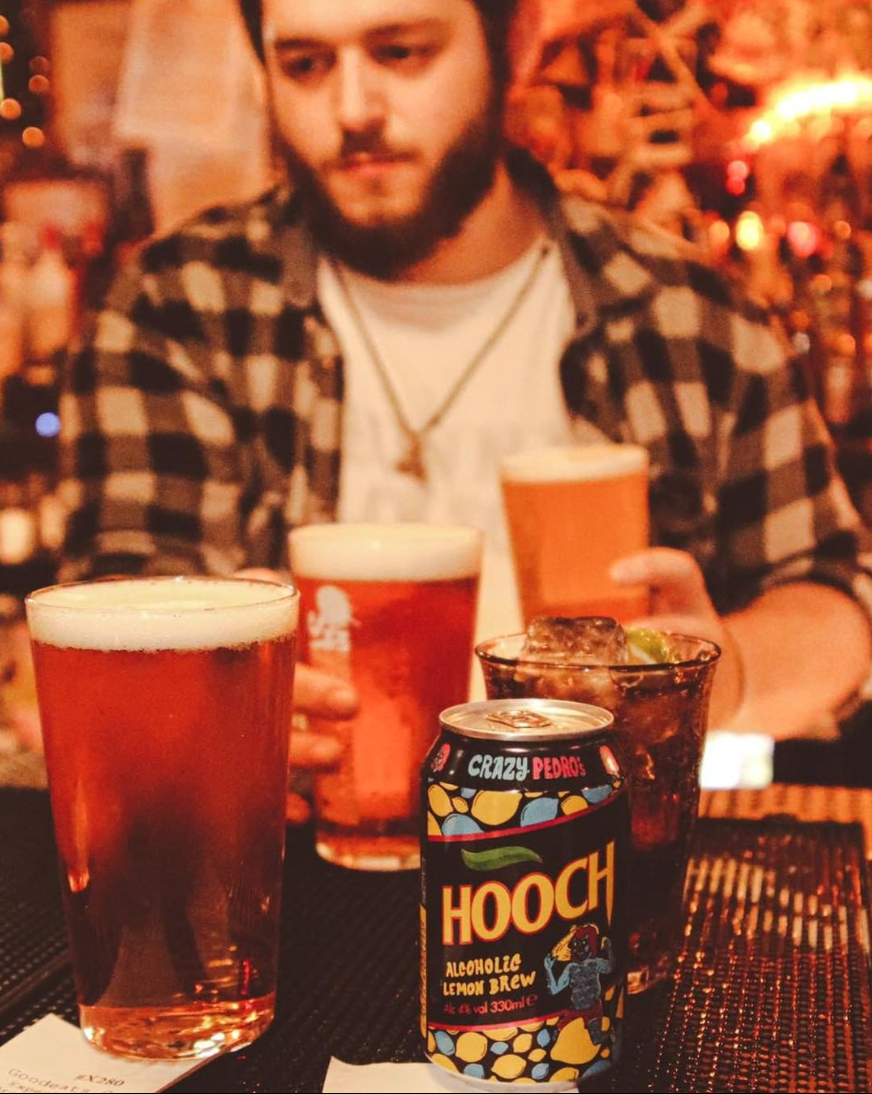 Beyond just the food and drink, there's pool and beer pong tables as well as live music on the regular. They were one of the many venues included in this year's Neighbourhood line-up.
The self-styled dive bar's reputation is so strong that just a few months ago, Mancs busy eating Bunny's barely batted an eye when Olivia Rodrigo decided to pop and do a surprise gig.
Literally sold out the 02 Apollo the same night. As you do.
Bunny's just keeps getting bigger
In fact, the Bunny's brand has gotten so big now that back in May 2021 they opened up their underground sister site Junior Jackson's on Oldham Street in Northern Quarter, serving up plenty of beer, shots, sliders, hot dogs and lots of loud music – also until 3am.
As if that wasn't enough, the success of both venues left them with little choice other than to open up a third location this summer, the Wing Wagon, taking their trademark chicken on the road to feed the Manc masses.
You can find it parked just off the back of First Street a stone's through from the OG site itself.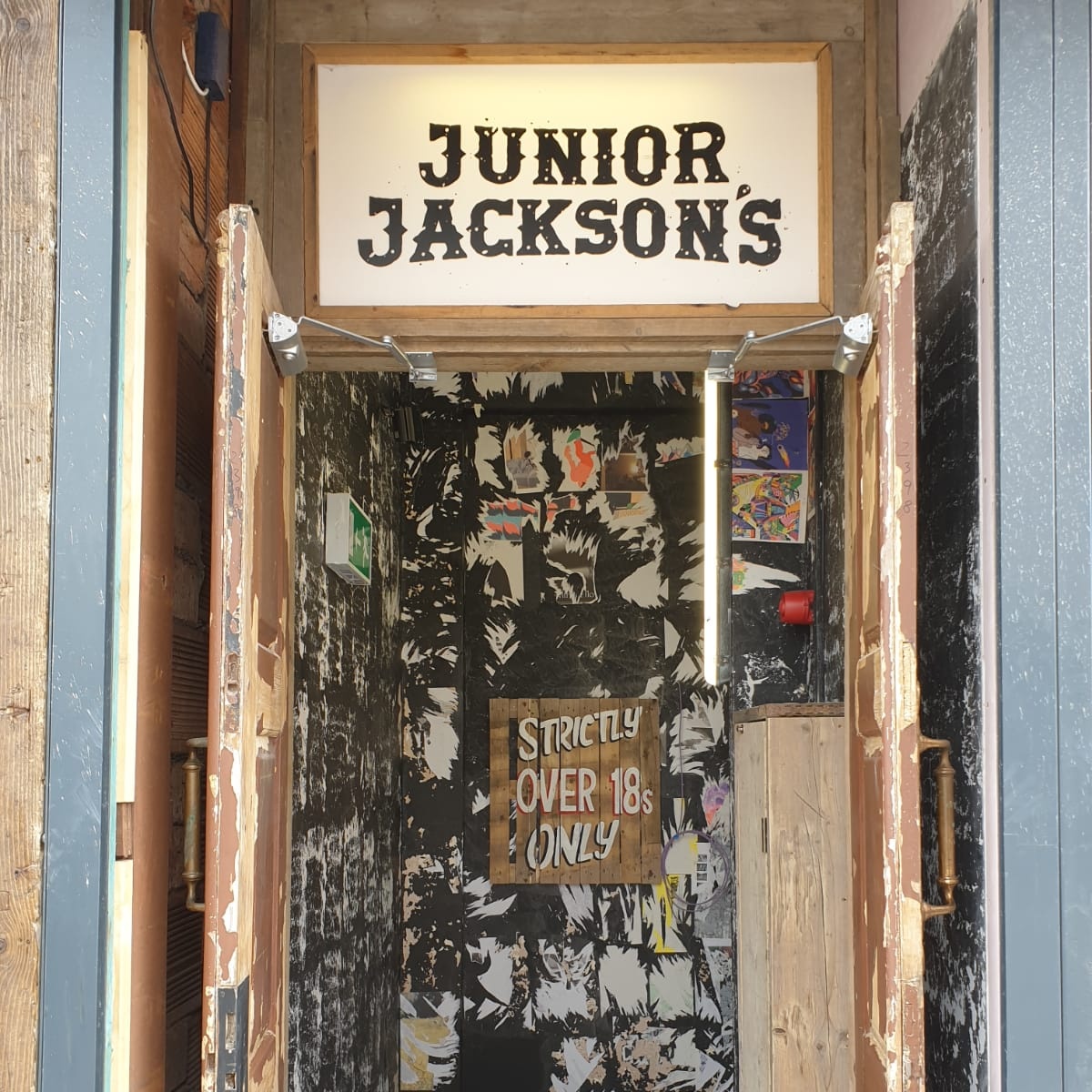 Ran by absolute legends
At a time when we're all trying to scrimp and save wherever we can, it's still important that people still have a place to go eat some solid scran and have a belter of a night out.
We refuse to let the misery surrounding the impending winter rule us – we still on plan having a good time wherever we can and we hope you can too.
One of the parts we love about Bunny's the most is the people that run it: they're some of the friendliest staff you'll find behind any bar in Britain, let alone in Manchester.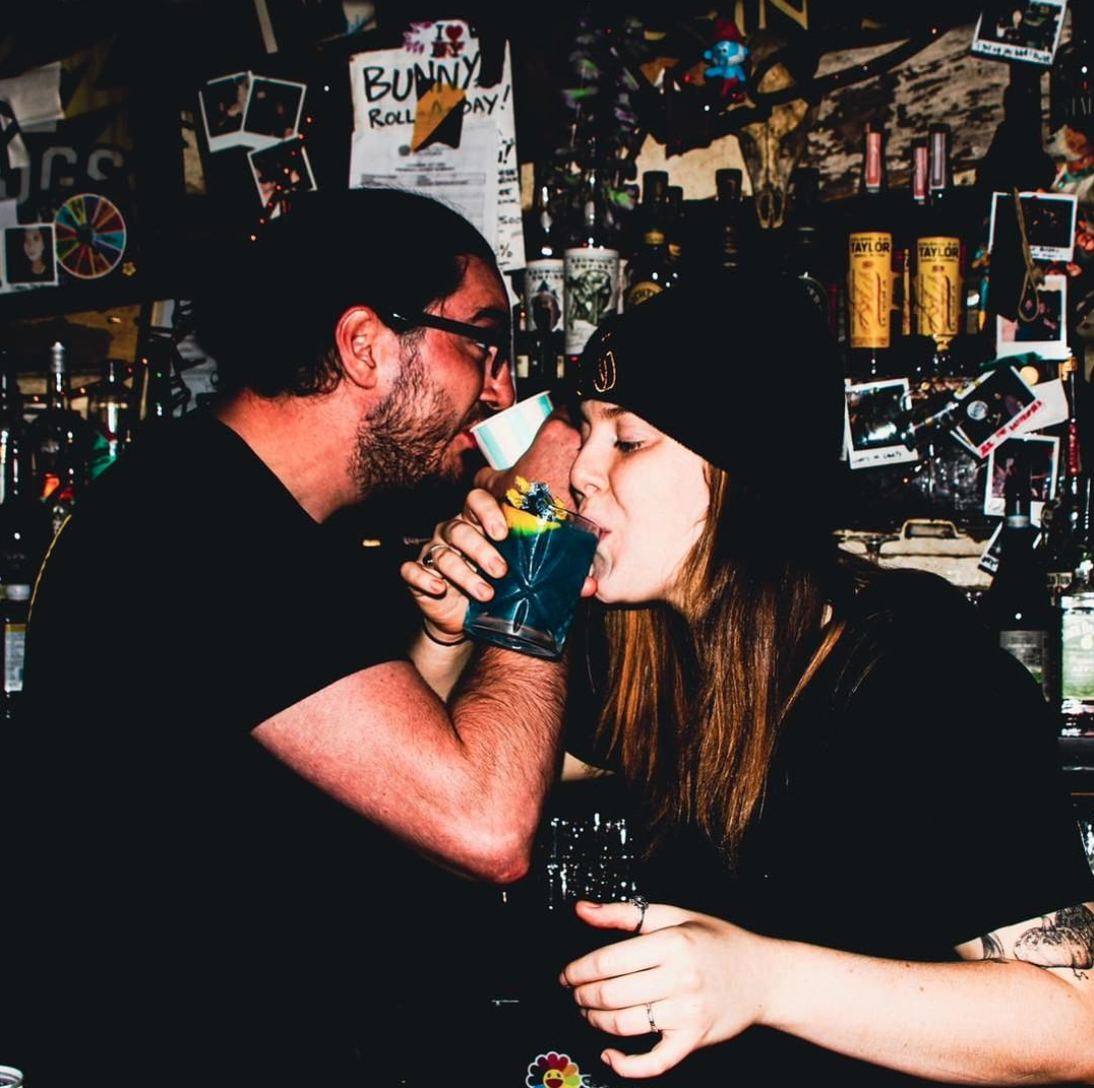 If it often looks like they're having a better time than you, they probably are. With the tunes blaring, beer flowing and shots always on the cards, why wouldn't they?
Whether you want some wings, a pint, a group photo to remember the night you don't remember or buy a shirt that reads 'I LOVE BJs', they do it all with an effortless charm that only their close-knit and ever so slightly tipsy brigade can pull of.
So don't let endless doom-scrolling through stuff about the economy spoil it for you: get yourself a pint, have a dance and much on a stupid amount of wings for practically pennies.
We love you, Bunny's and we thank you for your service, tough times or not. Never change.
For all the latest news, events and goings on in Greater Manchester, subscribe to The Manc's newsletter HERE.
Featured Image — Bunny Jacksons
Read more: